Anglican: Christchurch
 
A red sandstone Commissioners church built by Harvey Eginton in 1843. The chancel was extended in 1887.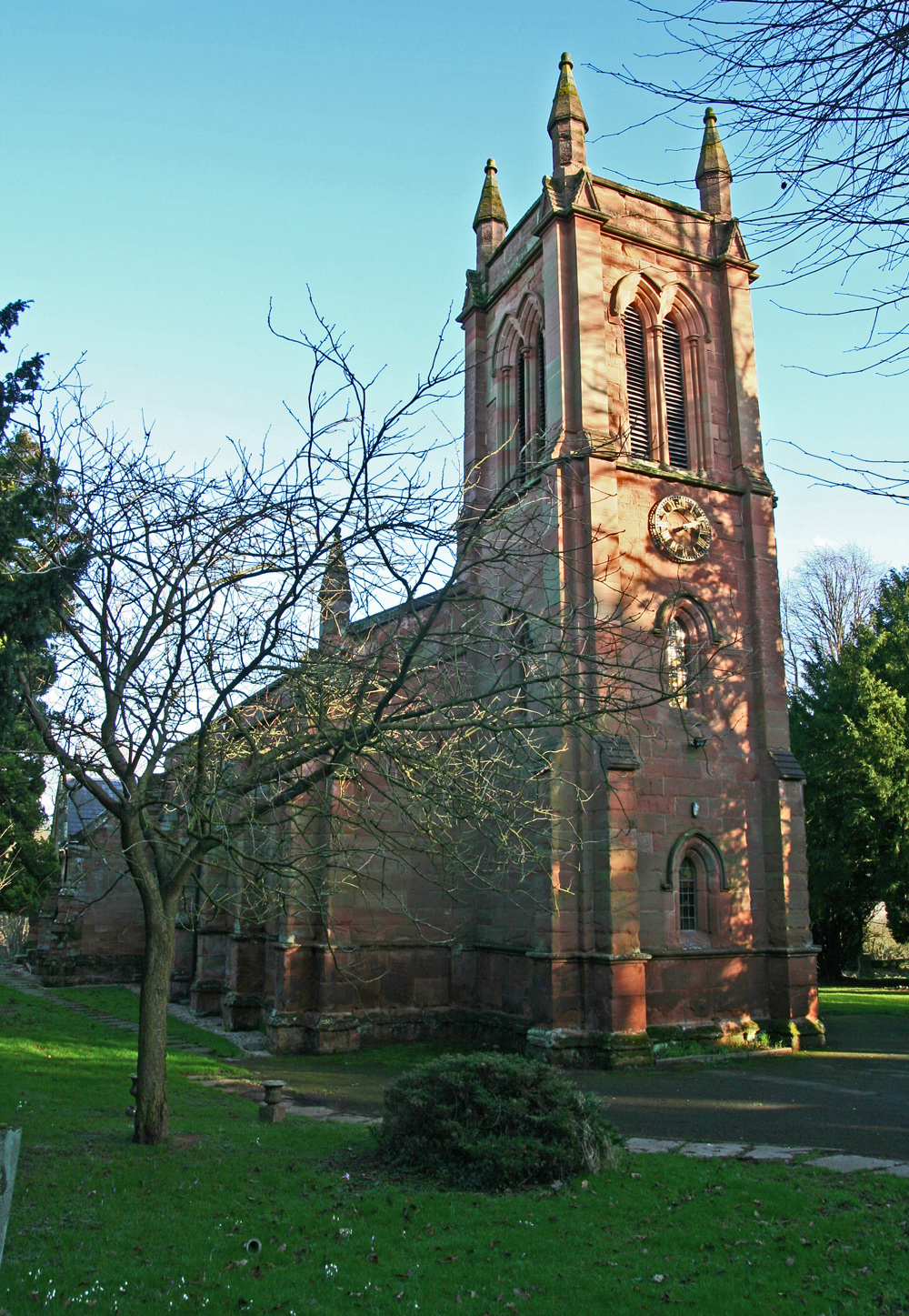 Christ Church,  January 2008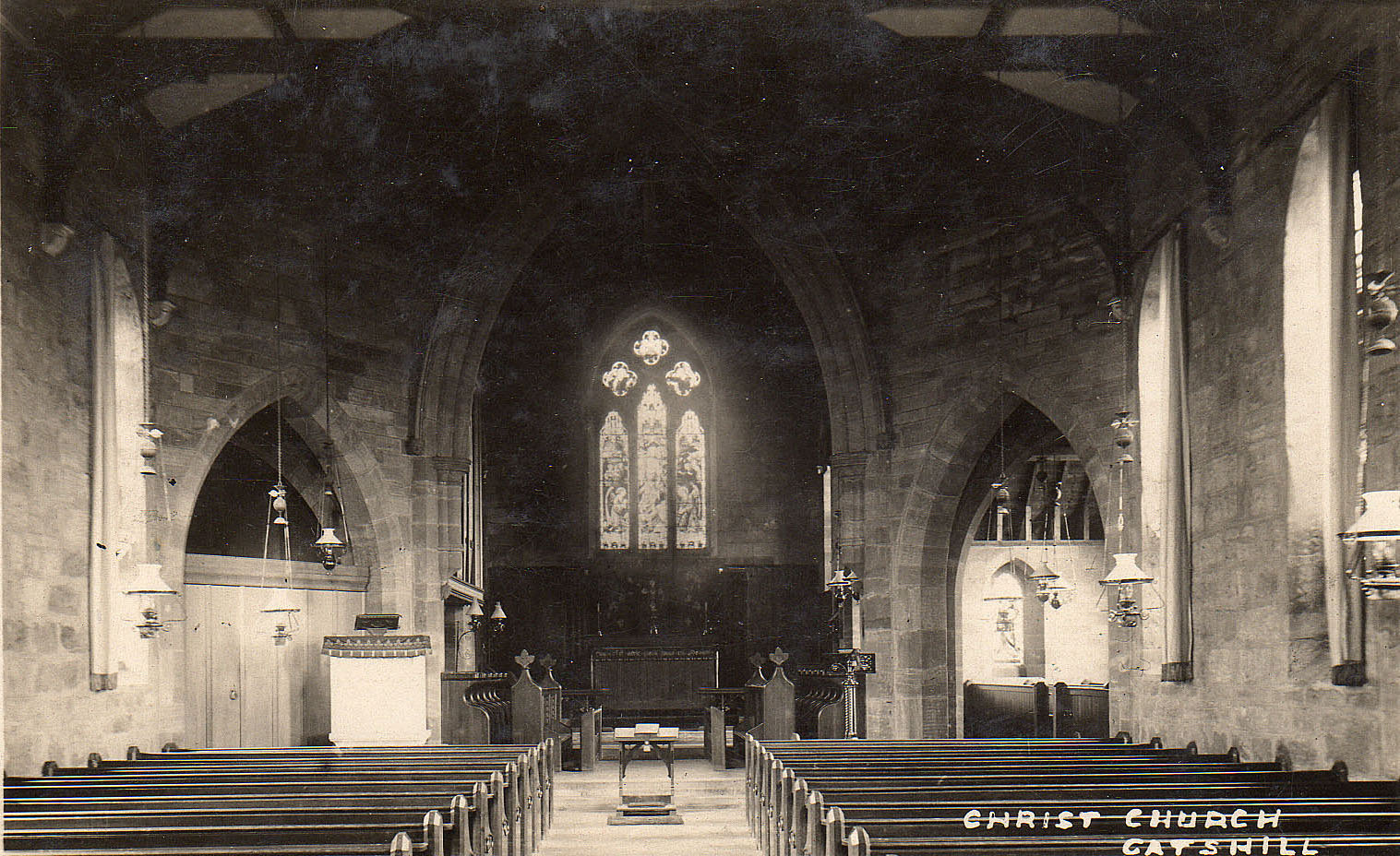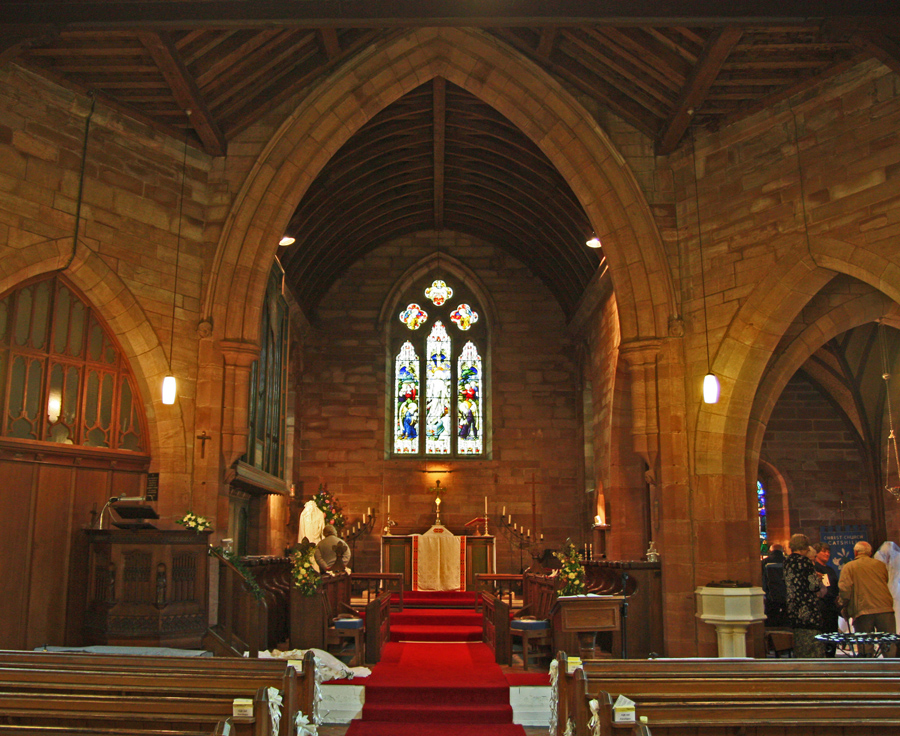 Christ Church.  Undated postcard.                                                                   Christ Church.  June 2009.
For other recent pictures Please Click Here.    (www.flickr.com/tudorbarlow)
References and some further sources:
Aiken, John. Census of Religious Worship, 1851: The Returns for Worcestershire.
Bridges, Tim. Churches of Worcestershire (2005)
Brooks, Alan, and Nikolaus Pevsner. Buildings of England: Worcestershire  (2007)
Stanton, George K.. Rambles and researches among Worcestershire churches: with historical notes relating to the several parishes  Volume I : (1884)
 n.b. Full details of these books are on the bibliography and sources page.
Websites:      British History Online. Entry for Bromsgrove has references to Catshill.
                       Grade II Listed Building:  Listing details here.
                       English Heritage List for England:  Click here. 
                       Church Plans Online:   Plans by Harvey Eginton for ground floor and balcony.
                       Parish Website.
                       A Church Near You.
                       Family History Website.
There are 5 "new build" churches in Worcestershire by Worcester architect Harvey Eginton, 1809-1849.
Catshill Baptist Church.

Built in 1990 to replace the previous chapel of 1828.  (Photograph January 2014)
Catshill Baptist Church Website.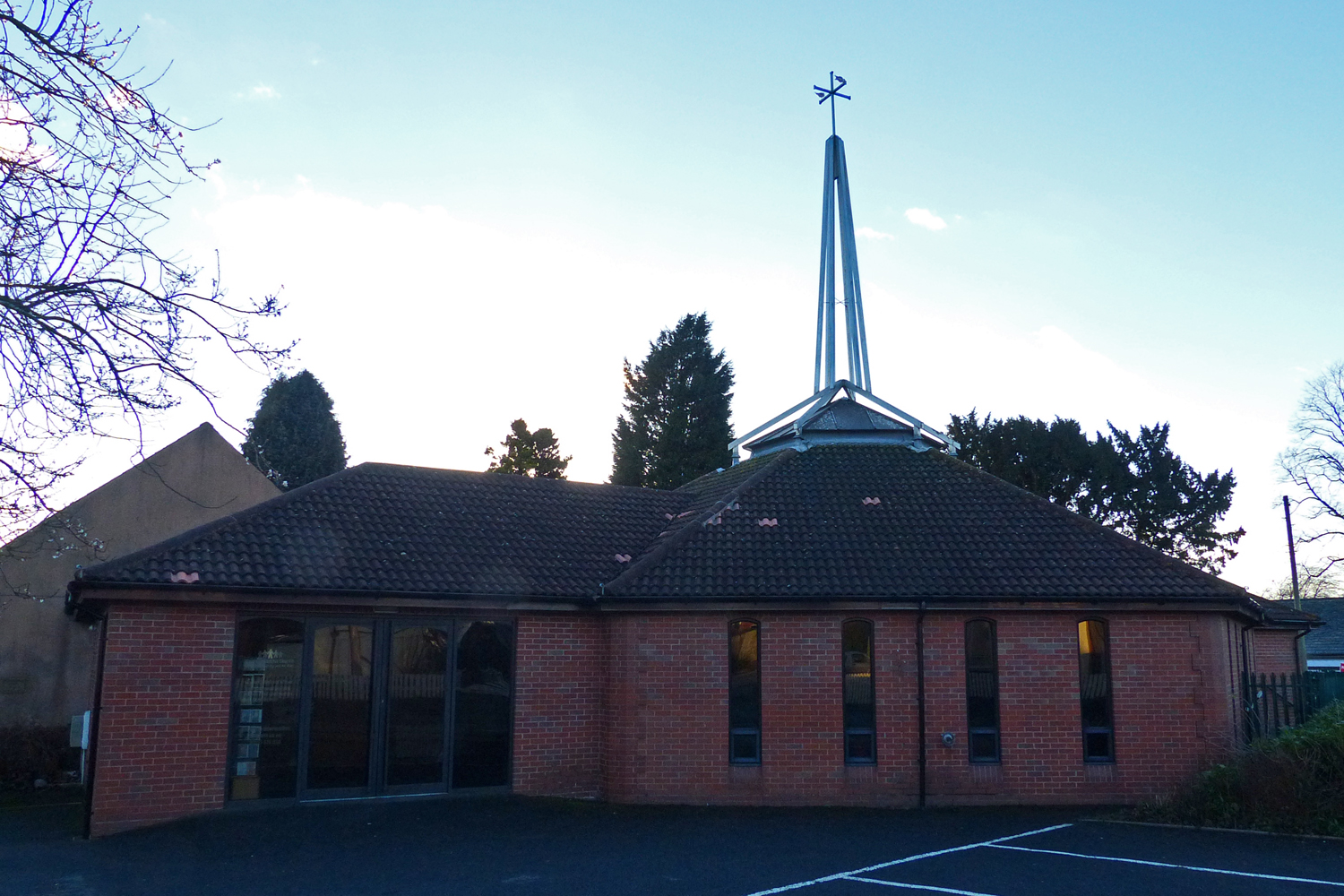 Catshill Methodist Church.

Built in 1968 to replace the previous chapel of 1859. The former chapel became a branch library which moved to another location in 2013.
Catshill Methodist Church Website.
           

                       Current Methodist Chapel of 1968.                                 Former Methodist Chapel built 1859.
Other nearby churches are:  Bromsgrove,  Dodford,  Fairfield,  Bromsgrove Deanery.
Click on red text for a link.  (External websites will open in a new window.)                              Page updated January 2017.
---