Stourport Congregational Church
Stourport Congregational Chapel
In Mitton street built 1869-70, designed by George Bidlake.   When the Congregational and Presbyterian churches combined it was re-named as the United Reformed Church. The URC congregation later merged with the Anglican congregation to worship at St Michael's Church.  
The building is now in use as St Wulstan's (RC) Community Centre.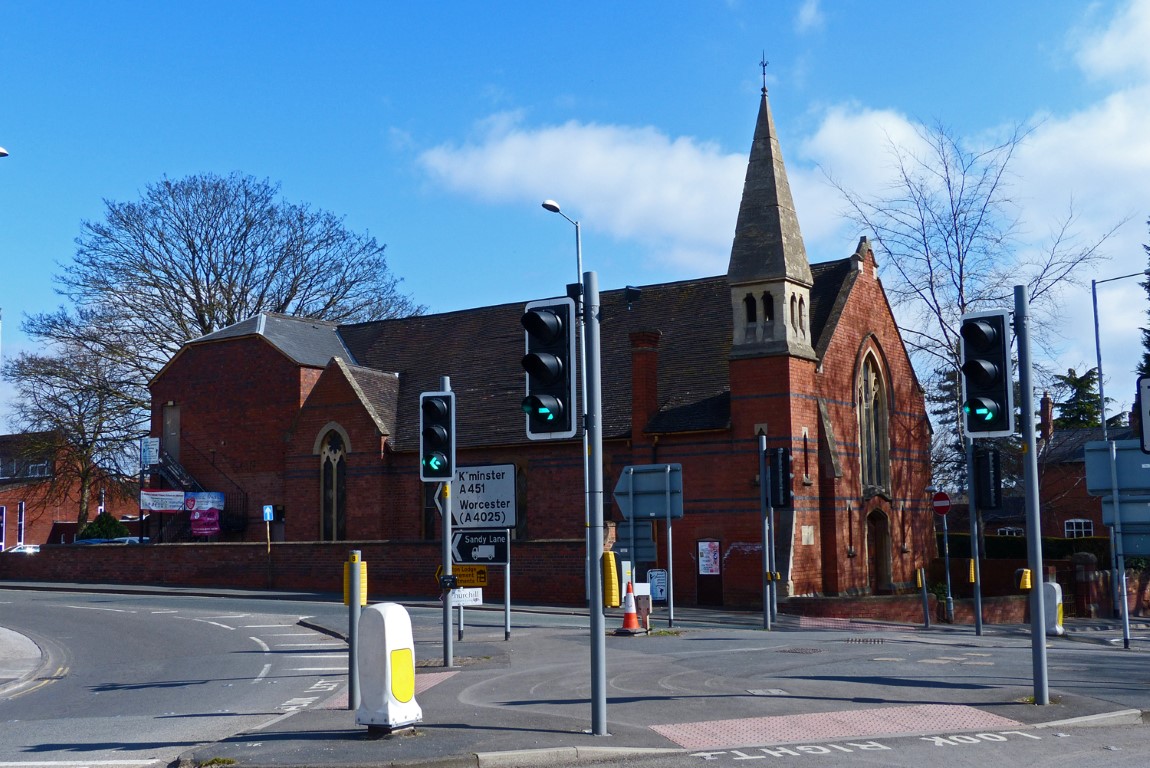 Former Congregational (URC) Church, March 2015.
References:
Brooks, Alan, and Nikolaus Pevsner. Buildings of England: Worcestershire  (2007)
                                                                                                                                                          Page updated March 2015.
---