Anglican:  St Mary

Correctly known as Bishop's Wood.  The church was built as a mission by Bishop Henry Philpott in 1882 and subsequently used as a cemetery chapel. It was restored and rededicated in 1987.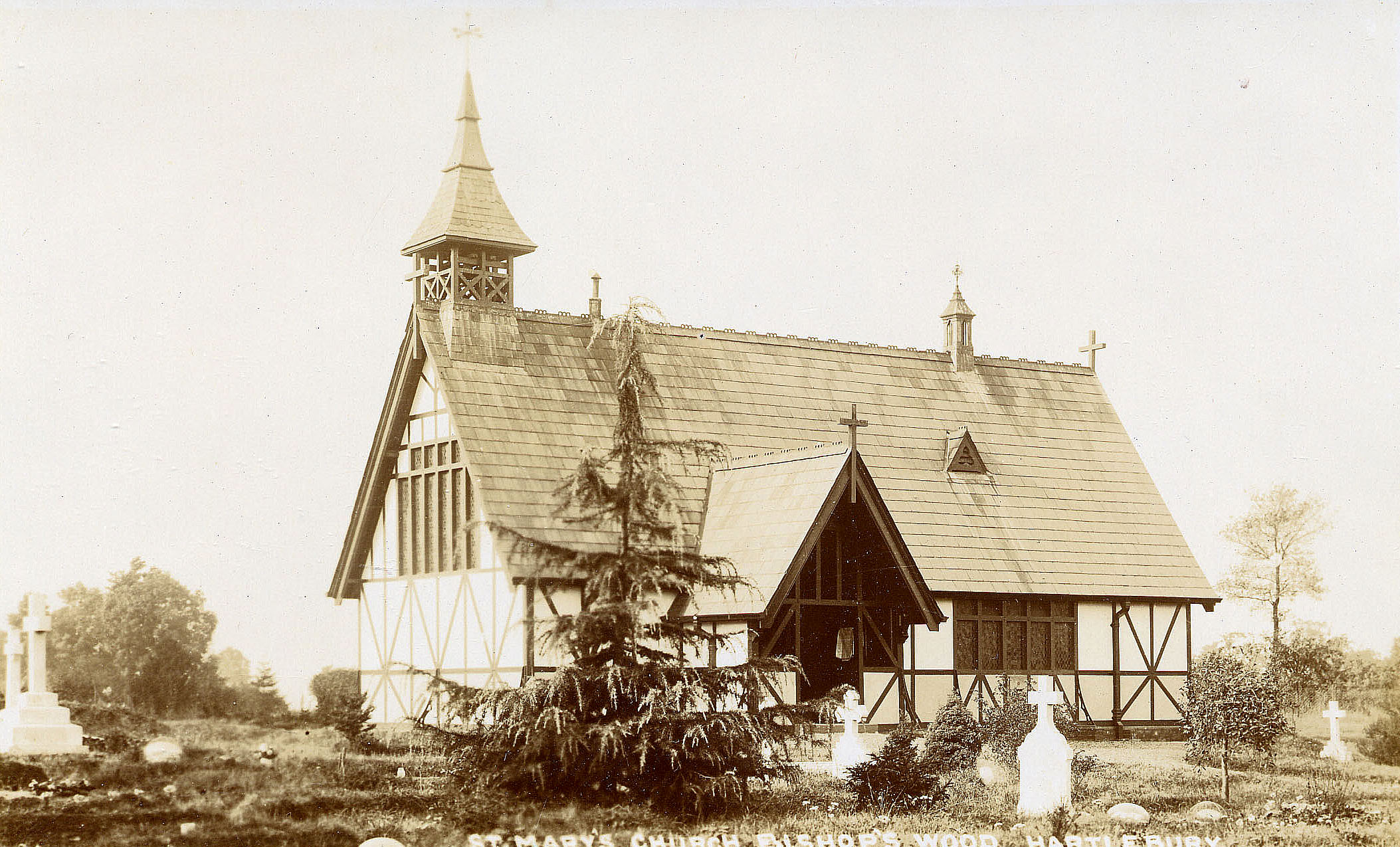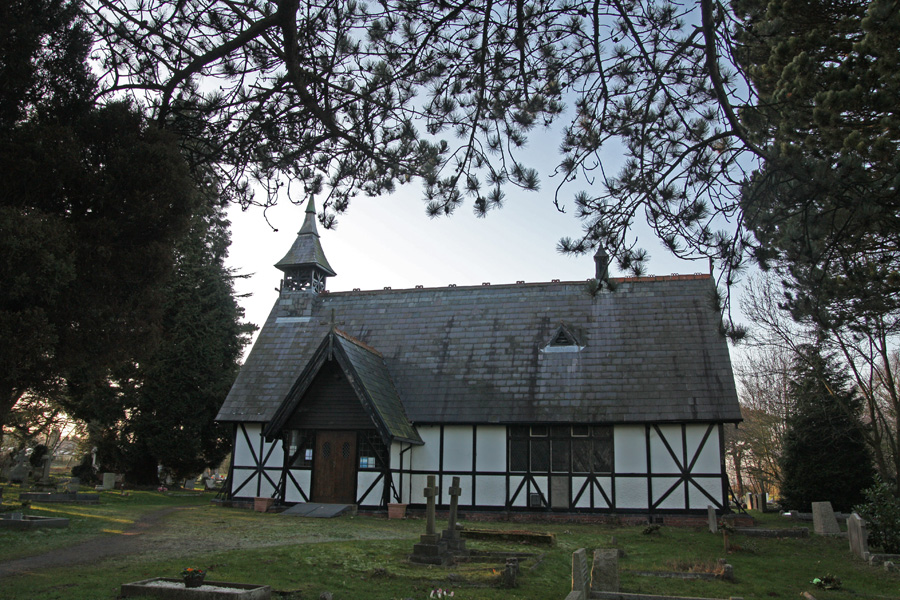 St Mary's from old undated postcard.                                                              St Mary's, January 2012.
For other recent (2005) pictures Please Click Here.   Pictures from Flickr. (Copyright www.parishmouse.co.uk)
References and some further sources:
Bridges, Tim. Churches of Worcestershire (2005)
Brooks, Alan, and Nikolaus Pevsner. Buildings of England: Worcestershire  (2007)
n.b. Full details of these books are on bibliography page.
 Websites:        British History Online: Entry for Hartlebury has a reference to St Mary's Church.
                          Parish Website:  Single page for St James, Hartlebury, refers to a monthly service at St Mary's.
                          A Church Near You.
                          Family History Website.  (Hartlebury)
Nearby church:  Droitwich,   Hartlebury,  Droitwich Deanery
 Click on red text for a link.  (External website links will open in a new window.)               Page updated January 2017.
---