[Primitive] Methodist Chapel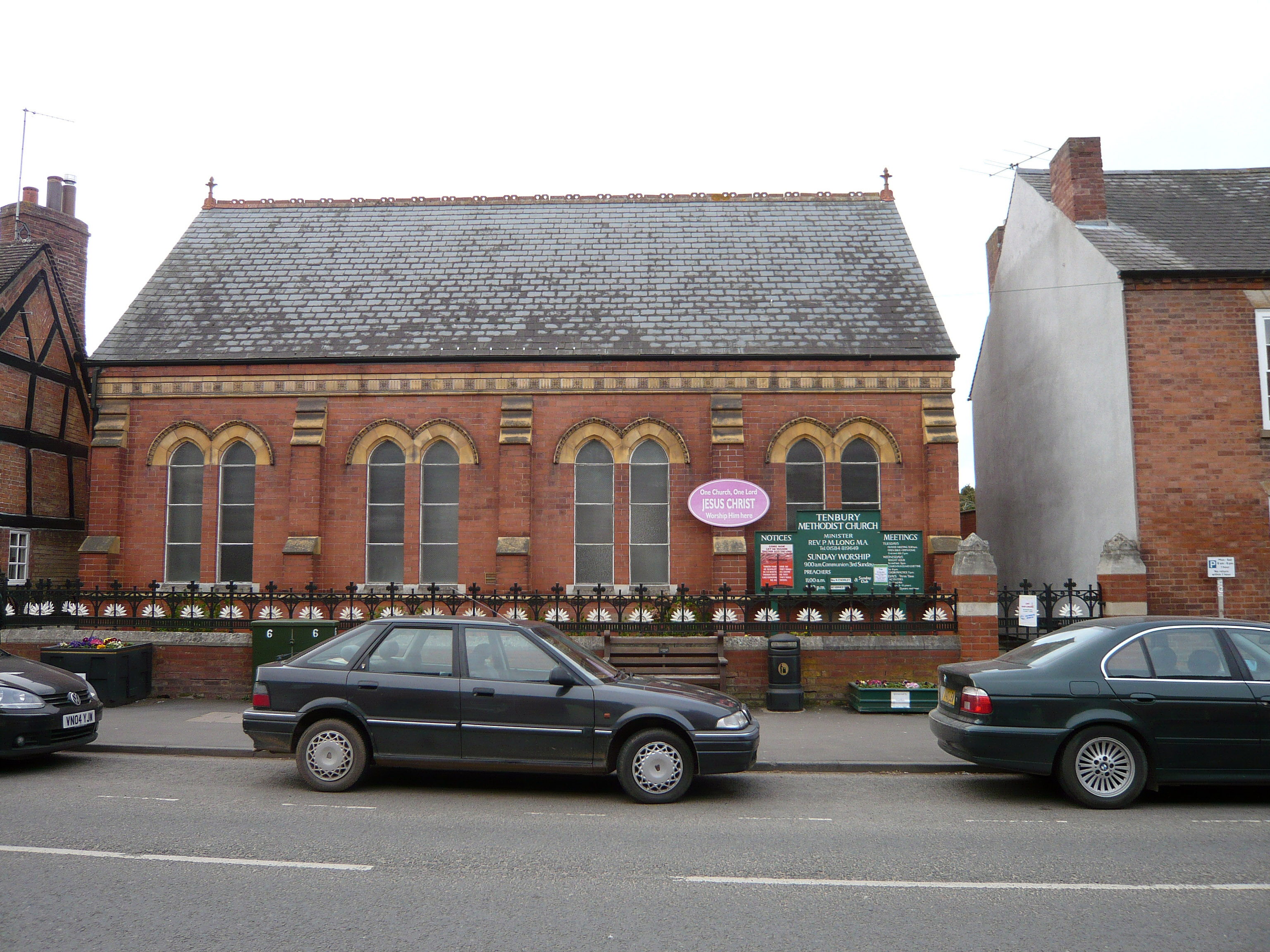 The old chapel (left) and the present building (right).

Before 1800, a room in Church Street was hired by the Wesleyans for their exclusive use as a preaching room.   The 1851 Religious Census return states that there was a congregation of 30 on March 30th of that year.  There was no Sunday School.
A Primitive Methodist chapel was erected in Cross Street in 1863 and the present chapel was erected in front of it in 1893-4, the architect being WW Robinson of Hereford.  Robinson was born in Hanley Castle and his wife is listed on a census return as being a fruiterer.
References and some further sources:
Aiken, John. Census of Religious Worship, 1851: The Returns for Worcestershire (2000)
Brooks, Alan, and Nikolaus Pevsner. Buildings of England: Worcestershire  (2007)
Kelly's Directories of Worcestershire
n.b. Full details of these books are on the bibliography and sources page.
Websites: British History Online:  Entry for Tenbury.
                  British Newspaper Archive (subscription required):  www.britishnewspaperarchive.co.uk
                  Worcestershire County Council Archaeology and Archive (n.b. incomplete online) Catalogues (includes picture index): Please Click Here.
                  Tenbury Methodist Church Website.

Click on red text for a link.  External websites will open in a new window.                                Page updated February 2015.
---