Anglican: St Lawrence

The chancel is 13th century and the nave and tower are 14th century. The spire, porch and vestry were added in the 19th century during a major restoration by Worcester architect, A.E.Perkins. The church contains two highly decorated 17th century memorials to the Washbourne family, that in the chancel is carved in wood.  The Parish Website has an excellent history section which also indicates that the church is open daily. (Not confirmed March 2015)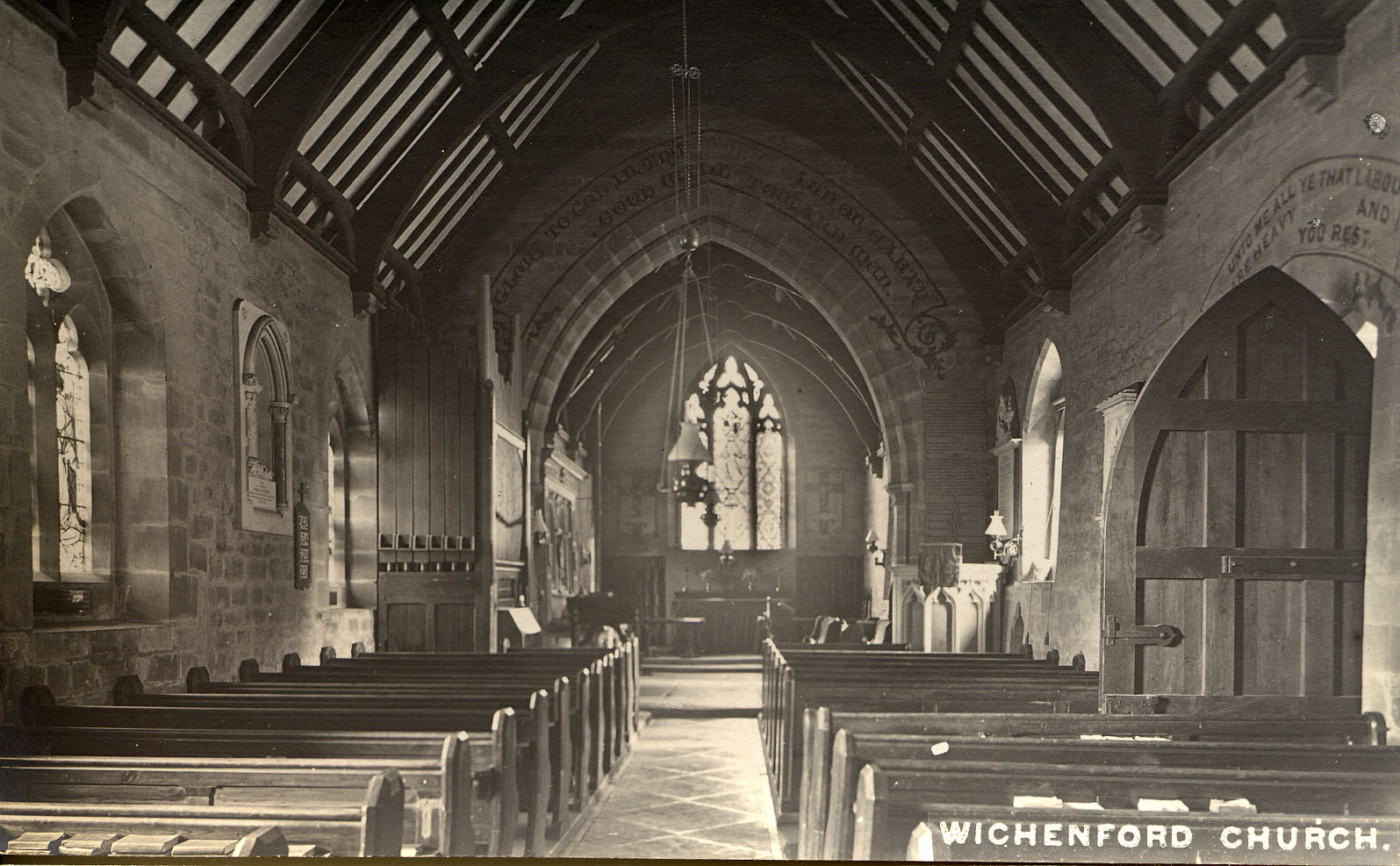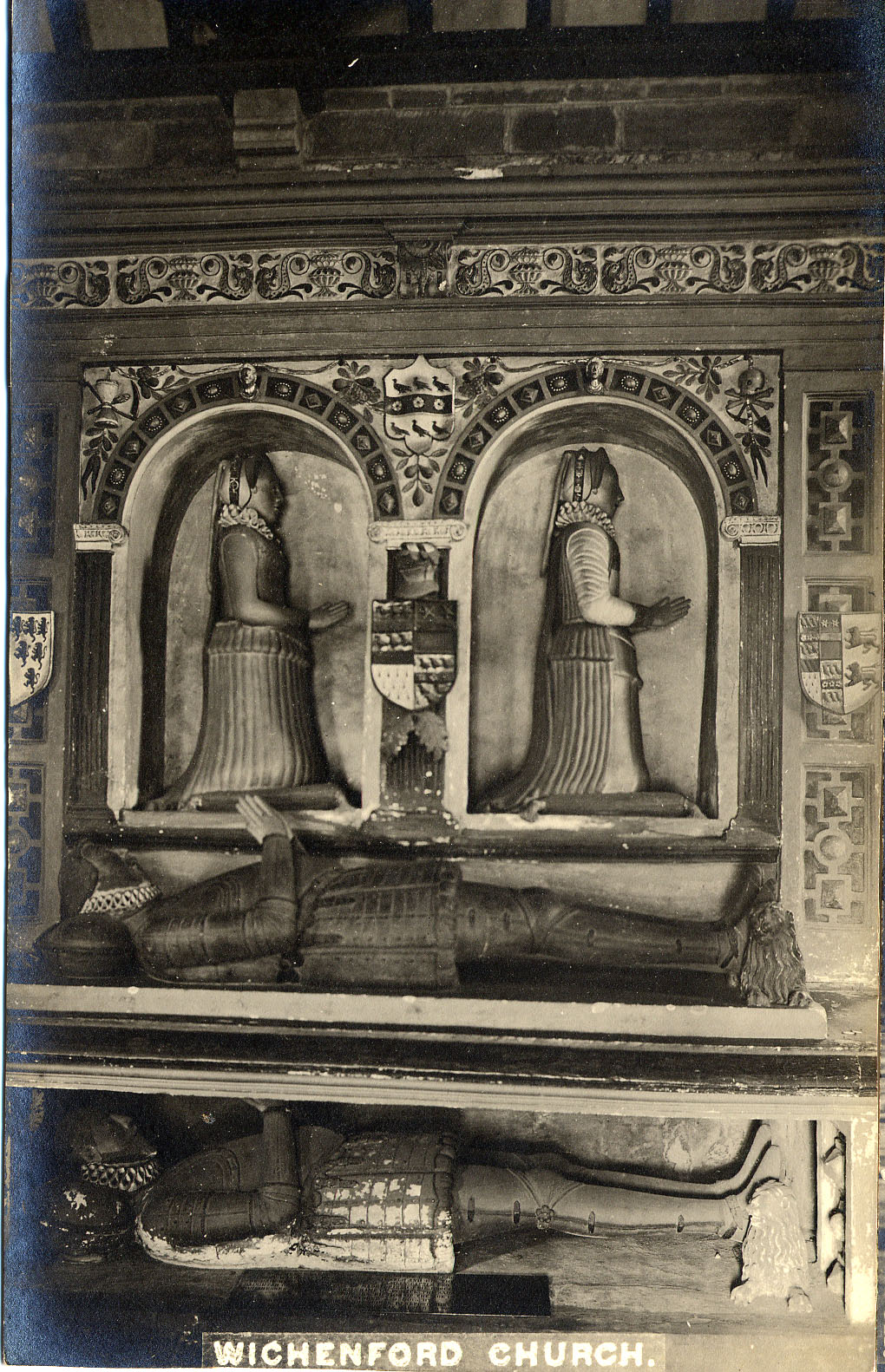 St Lawrence Church interior from undated postcards.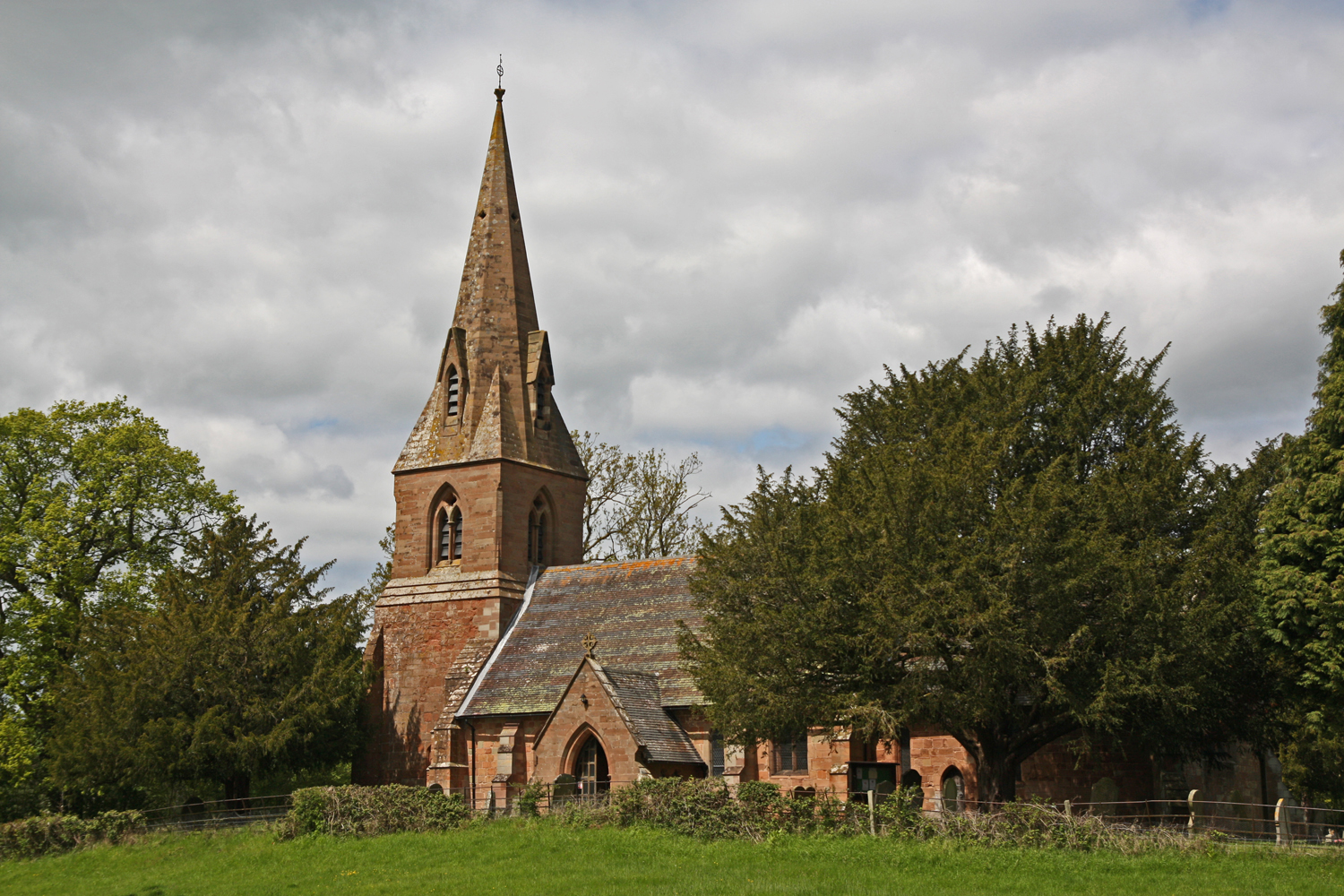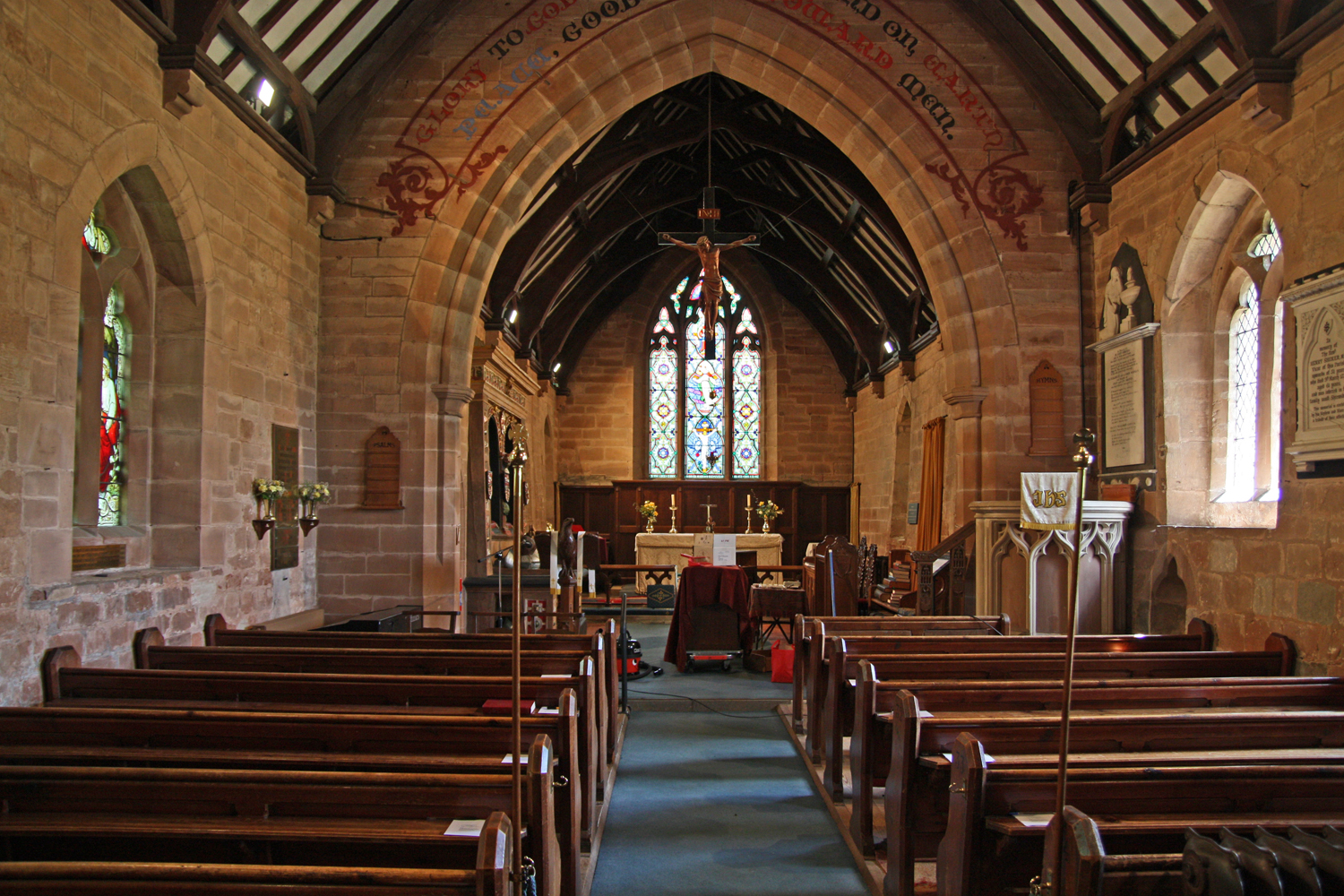 St Lawrence Church,  May 2012.
For more pictures from 2012:  Please Click Here.                                         (www.flickr.com/tudorbarlow)

References and some further sources:
Aiken, John. Census of Religious Worship, 1851: The Returns for Worcestershire.
Bridges, Tim. Churches of Worcestershire (2005)
Brooks, Alan, and Nikolaus Pevsner. Buildings of England: Worcestershire  (2007)
Morgan, Paul. Inspections of churches and parsonage houses in the Diocese of Worcester in 1674, 1676, 1684, and 1687 (1986)
Noake, John. The Rambler in Worcestershire or, Stray Notes on Churches and Congregations.  
             Volume I (1848)
Ransome, Mary. The State of the Bishopric of Worcester, 1782-1808  (1968)
Worcestershire Archive and Archaeology Service, The Hive Worcester, Parish Papers:

n.b. Full details of these books are on the bibliography and sources page.

Websites:    British History Online:   Entry for Wichenford.
                     Grade II* Listed Building:  Listing Details Here.
                     English Heritage List for England: Please Click Here.
                     Church Plans Online: For a ground plan of 1861 by A E Perkins, also elevation from 1935.
                     Parish Website. (Worcestershire West Rural Team.)
                     A Church Near You.
                     Family History Website.
Other churches in this benefice/area are:  Broadwas,  Cotheridge,  Crown East,  Knightwick,  Martley,  Broadheath.
The link to Martley will take you to 8 other churches in this benefice.

Click on red text for a link.  External websites will open in a new window.                                   Page updated March 2015.


---