Anglican: St John the Baptist

St John the Baptist has work from many periods starting with the 13th century chancel. The nave was rebuilt in the 14th century and again, partly, in the 17th. The tower is also 17th century. The interior is a rare survival of a 17th century church with a three decker pulpit and box pews. A large 17th century memorial to the Sandys family dominates the chancel while a nearby memorial stone commorates Penelope Washington, daughter of Royalist Sir Henry Washington,  who married Samuel Sandys. It carries the Washington family crest, an early representation of the Stars and Stripes.  The parish website includes an excellent church guide. The church features in Jenkin's 1000 Best English Churches and Betjeman's Best British Churches (2011). It is open daily from 10am to 4pm. (ref A Church Near You, April 2015)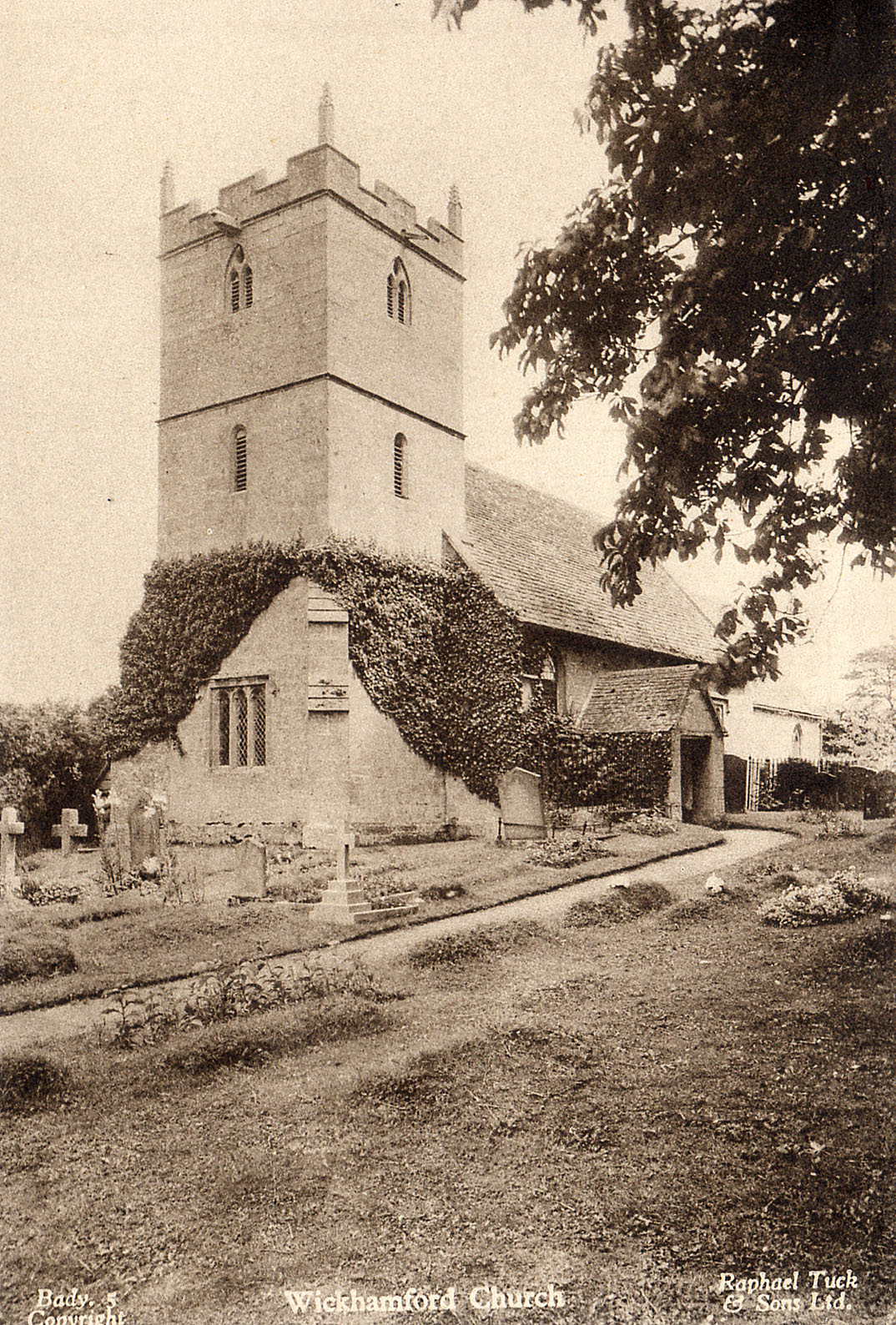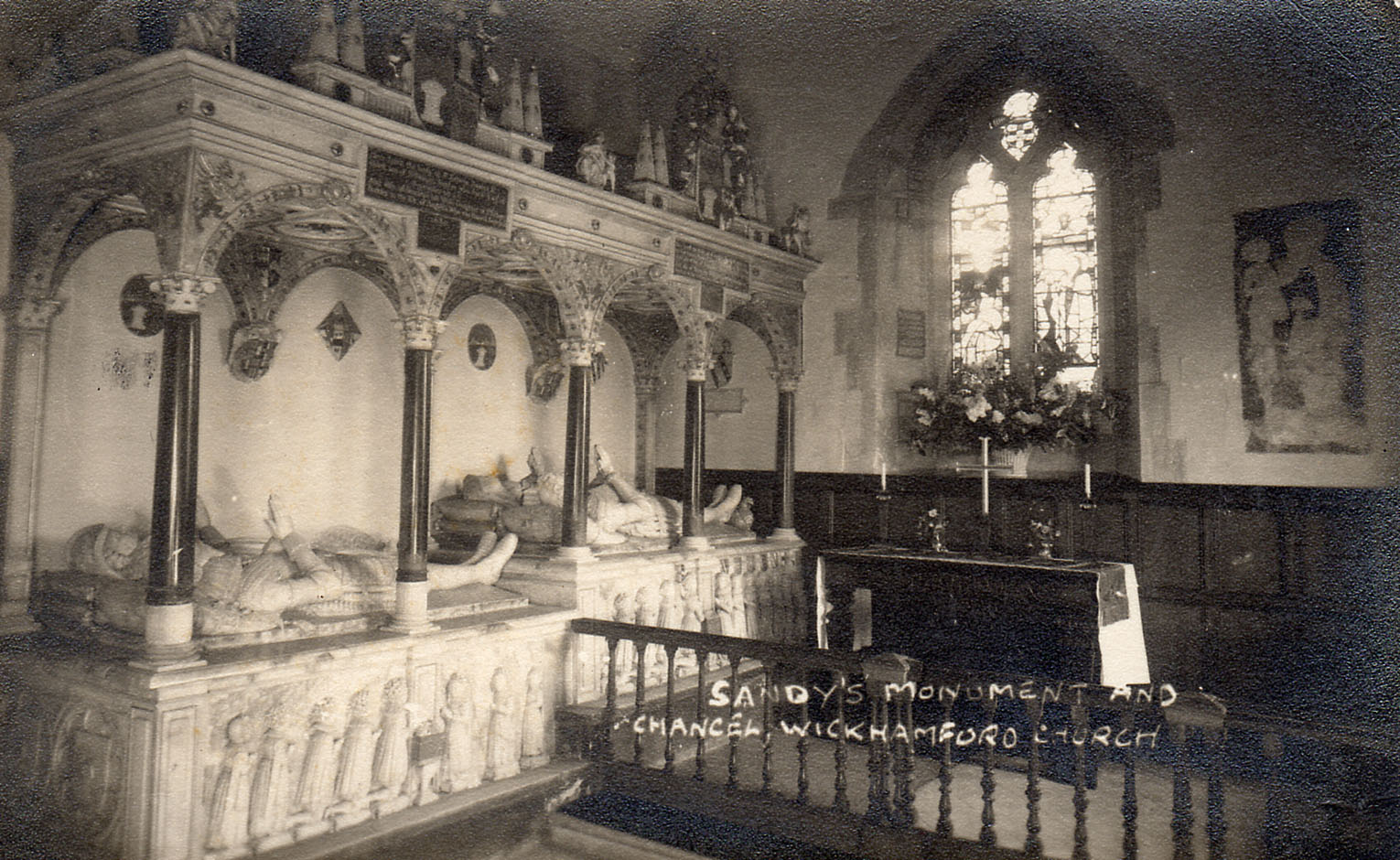 St John the Baptist from undated postcards.                 The Sandys Memorial in the chancel.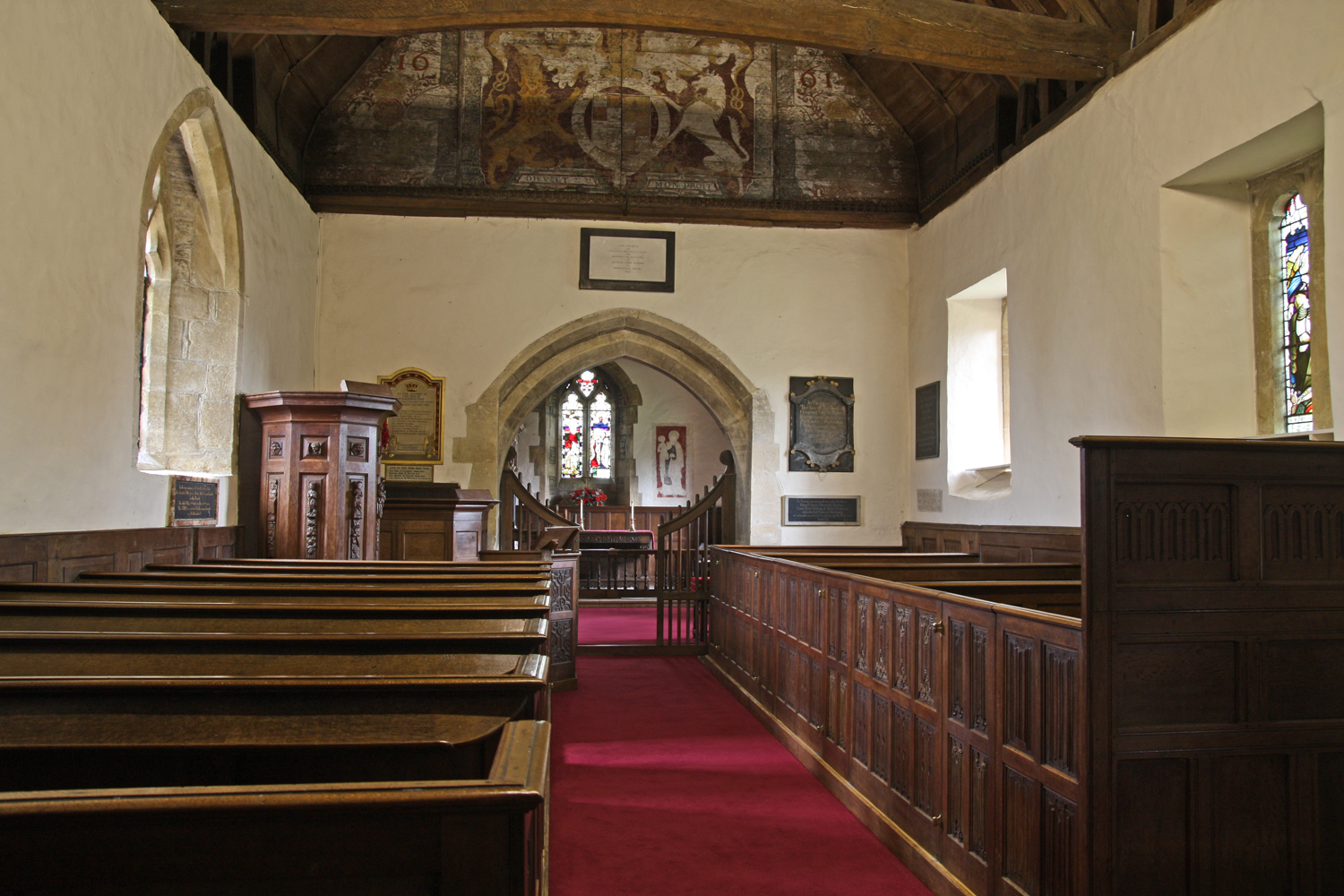 St John the Baptist,  October 2009.
For more pictures from 2009:  Please Click Here.                                 (www.flickr.com/tudorbarlow)                                                               
References and some further sources:
Aiken, John. Census of Religious Worship, 1851: The Returns for Worcestershire.
Bridges, Tim. Churches of Worcestershire (2005)
Brooks, Alan, and Nikolaus Pevsner. Buildings of England: Worcestershire  (2007)
Morgan, Paul. Inspections of churches and parsonage houses in the Diocese of Worcester in 1674, 1676, 1684, and 1687 (1986)
Noake, John. The Rambler in Worcestershire or, Stray Notes on Churches and Congregations.  
             Volume III (1854)
Ransome, Mary. The State of the Bishopric of Worcester, 1782-1808  (1968)
Worcestershire Archive and Archaeology Service, The Hive Worcester, Parish Papers:

n.b. Full details of these books are on the bibliography and sources page.

Websites:    British History Online:  Short entry for Wickhamford.
                     Grade I Listed Building:  Listing Details Here.
                     English Heritage List for England: Please Click Here.
                     Parish Website.   (Broadway with Wickhamford)
                     A Church Near You.
                     Family History Website.
Other Parish Churches in this Benefice/Area are  Broadway and Evesham.

Click on red text for a link.  External websites will open in a new window.                                 Page updated April 2015.



---