Worcester, Dines Green, St Michael
The 1960's housing development of Dines Green is on the west side of the city adjacent to St John's. A new parish was created in 1967 and a new church built at that time. Structural problems occurred in the early years of the 21st century and this building was demolished and a new church consecrated nearby in 2014.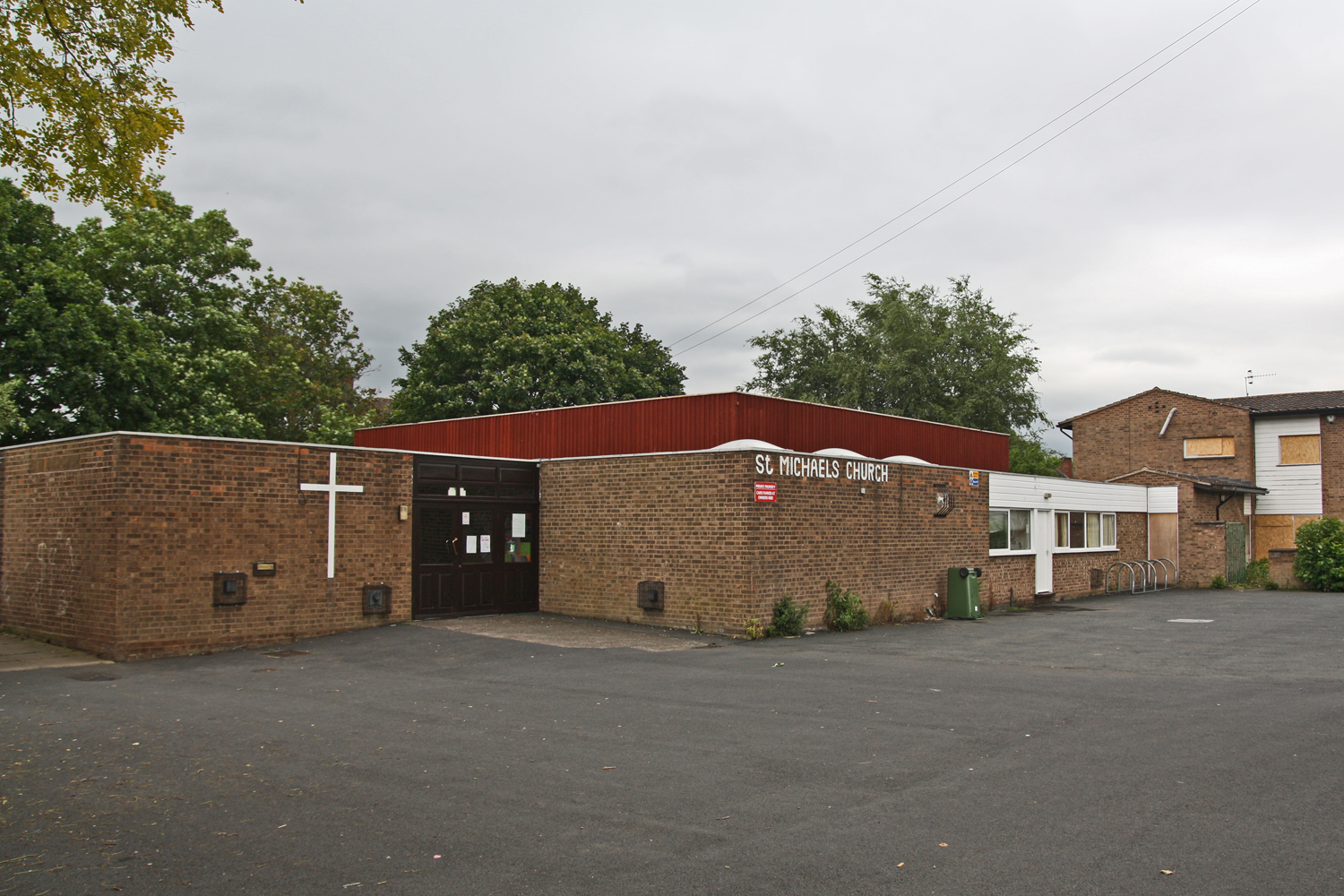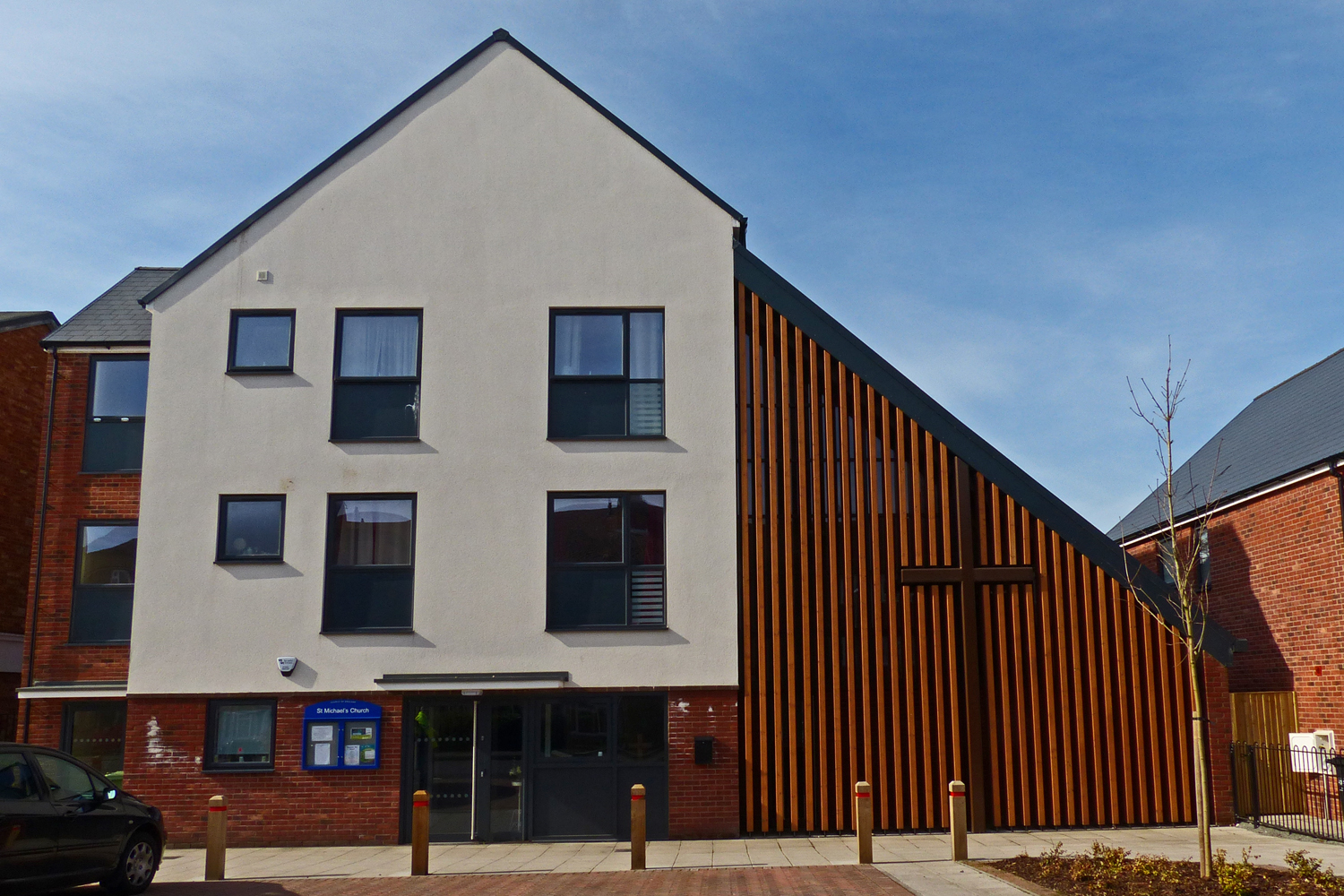 The old (1960's) building in July 2012.                                    The new building in April 2016.
Websites:          Parish Website    (West Worcester Churches)
                           A Church Near You
                           Family History Website
Return to City of Worcester Index
Please click on red text for a link.  External websites will open in a new window.                     Page updated November 2016.
---