Anglican: St Peter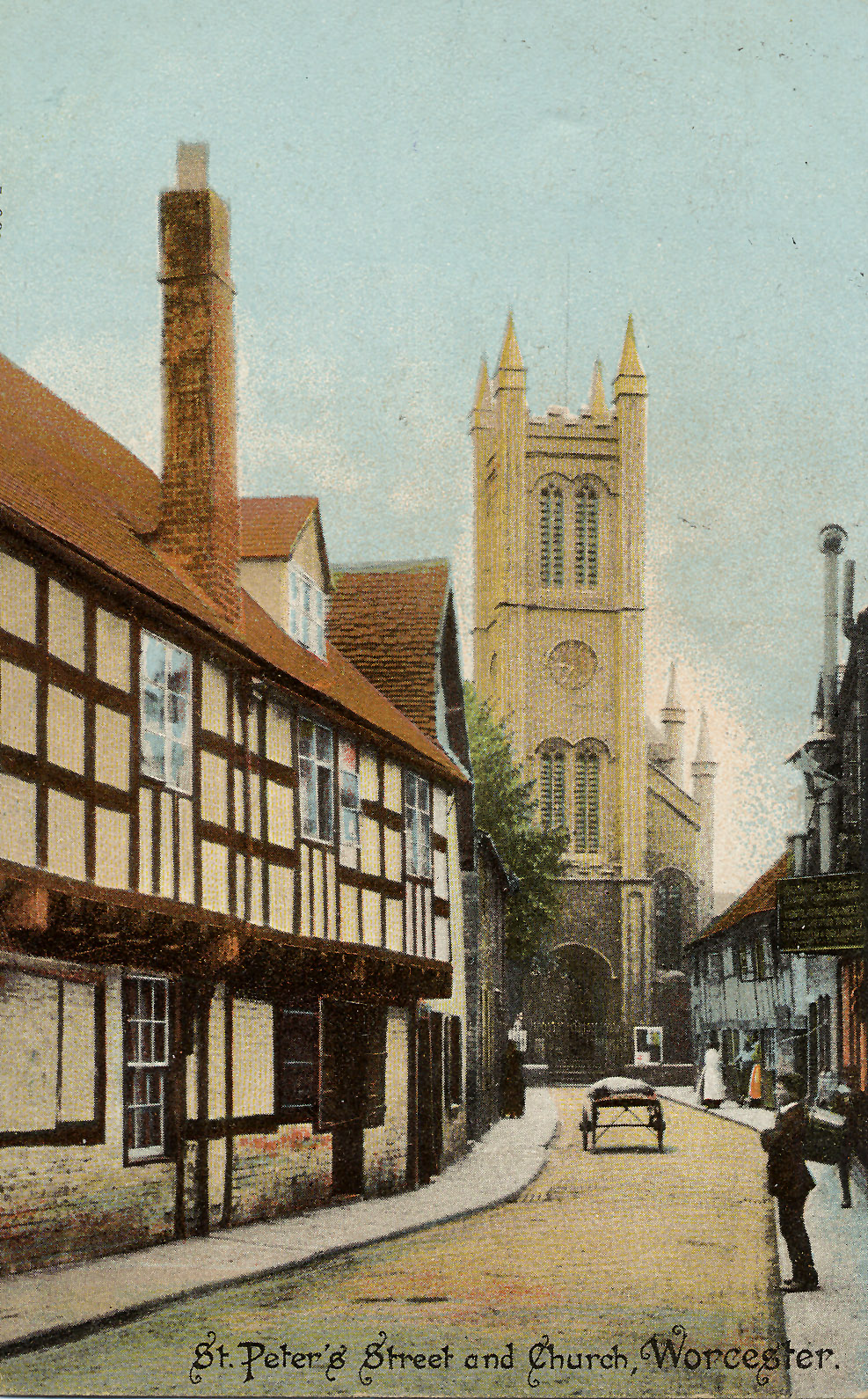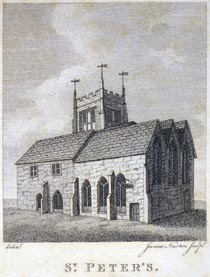 Left: image from a WW Harris postcard.  Postally used in 1909.       Far right: The original church of St Peter, from Green 1796
The left hand image is of  the Commissioners style church which replaced the old medieval church of St Peter in 1836 - 7.   The building became structurally unsafe, was closed in 1972, declared redundant in 1974 and demolished in 1976.  The parish of St Peter the Great was merged with       St Martin's, London Road in 1974.

References and some further sources:
Aiken, John. Census of Religious Worship, 1851: The Returns for Worcestershire.
Barnard, EAB, The Prattinton Collection of Worcestershire History (1931)
Bridges, T., & Mundy, C., Worcester: A pictorial history, (1996)  Includes images of  two pictures of the old church by HH Lines, dated 1835.
Bridges, Tim. Churches of Worcestershire (2005)
Green, Valentine. The History and Antiquities of the City and Suburbs of Worcester. Vol. 2 (1796)
Morgan, Paul. Inspections of churches and parsonage houses in the Diocese of Worcester in 1674, 1676, 1684, and 1687 (1986)
Noake, John. The Rambler in Worcestershire or, Stray Notes on Churches and Congregations.  Volume I (1848).  For pdf of entry, click here
Ransome, Mary. The State of the Bishopric of Worcester, 1782-1808  (1968)
Society of Antiquaries: Prattinton Collection
Worcestershire Archive and Archaeology Service, The Hive Worcester, Parish Papers: St Peter the Great
For a short biography of John Mills (the architect of the last church on the site) click here

n.b. Full details of these books are on bibliography and sources page

Websites:    British History Online:   Parish of St Peter Worcester
                     English Heritage Archive: Scroll down their web page for images of St Peters, Worcester         
                     Church Plans Online: Ground plans 1836 - 9
                     Worcester Museum and Art Gallery (HH Lines pictures)
                   

Click on red text for a link.                                                      Page updated November 2016.
---