Anglican: St Laurence

A large church, Alvechurch was the site of a Bishop's Palace in medieval times. Parts of the medieval church remain, including the 15th century west tower, but the overall impression is of the building created by William Butterfield in his restoration and rebuilding of 1860.



 
St Laurence Church from old undated postcard.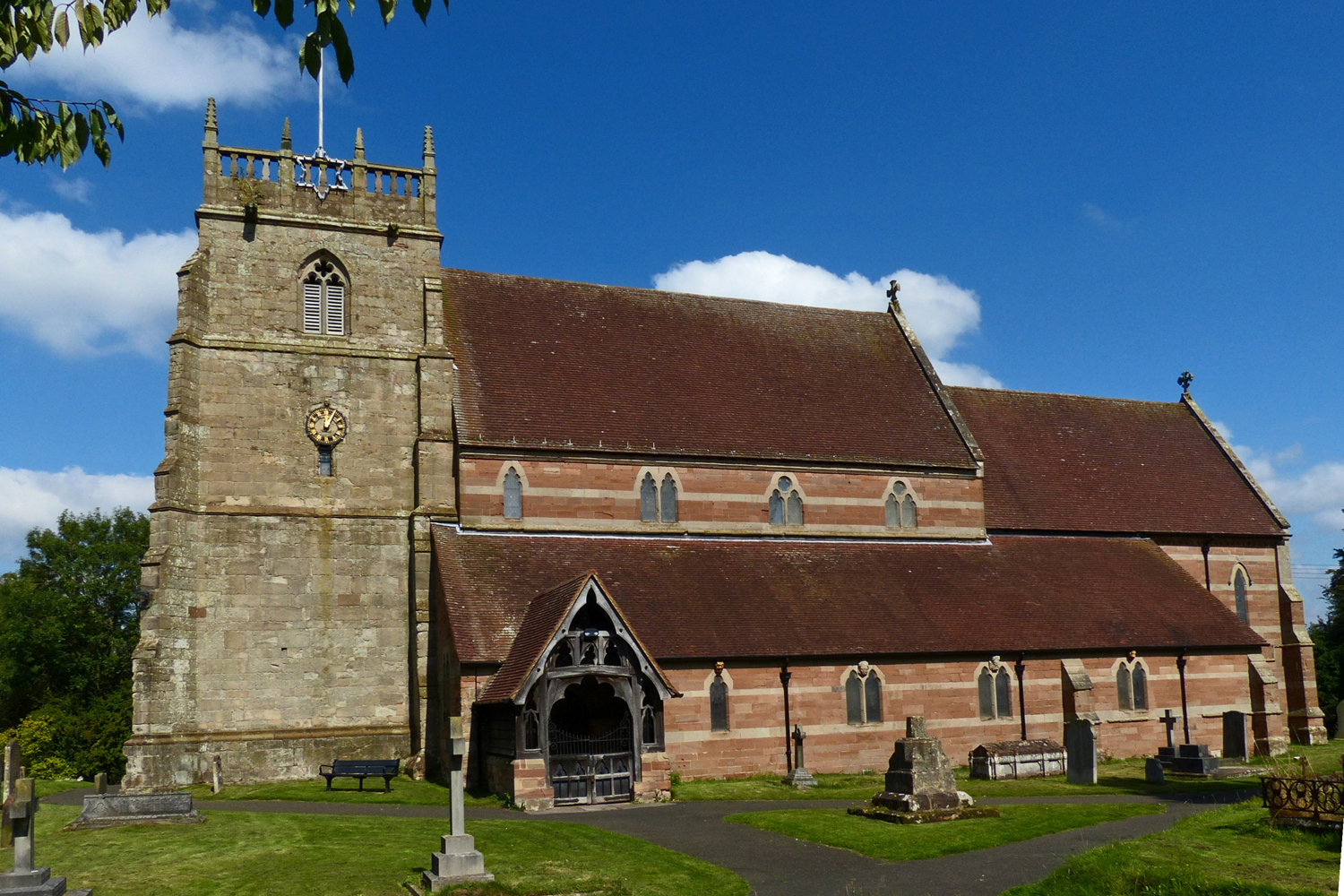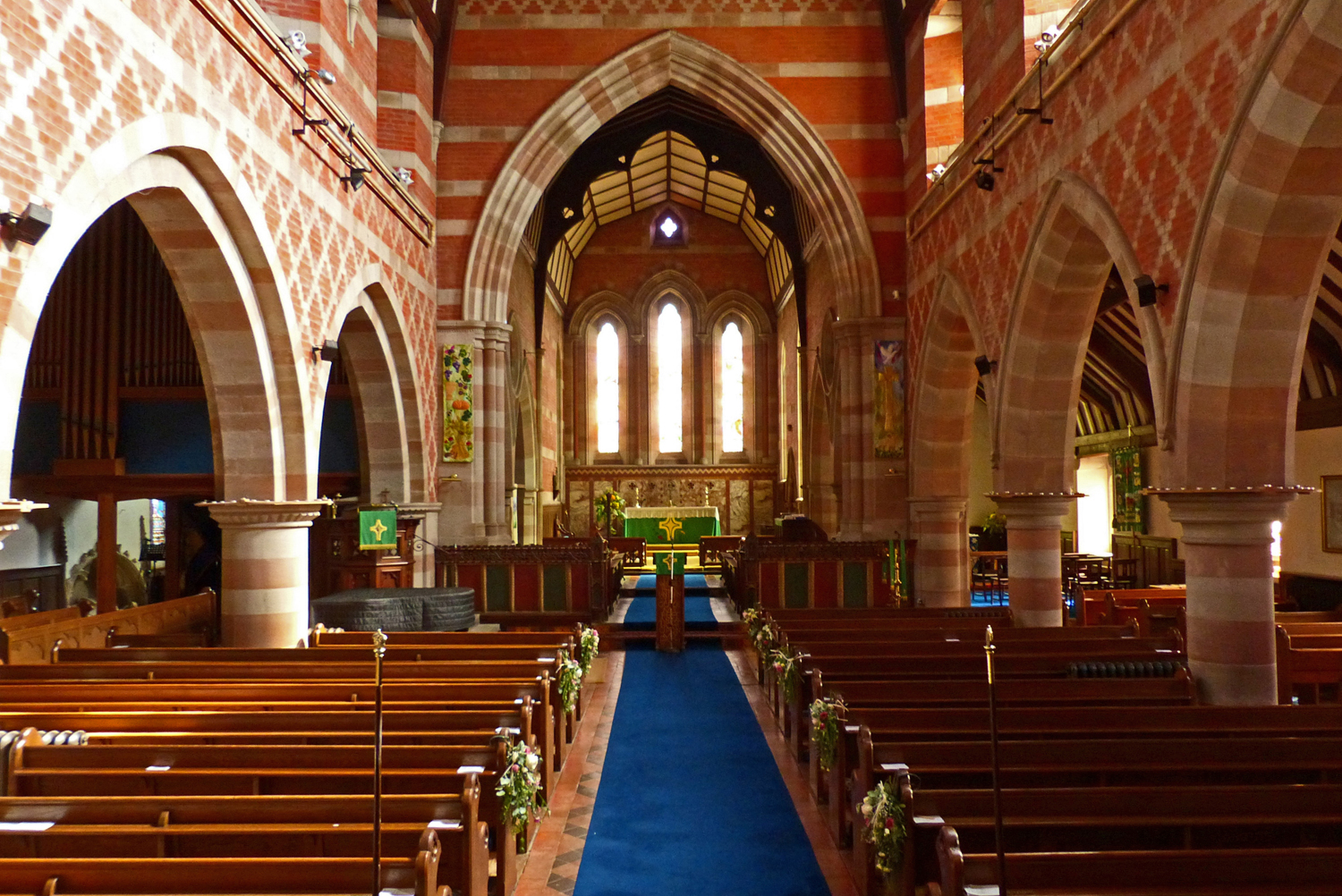 St Laurence Church,  September 2014.
For other 2014 pictures please click here      (www.flickr.com/tudorbarlow)
Further Interior and stained glass pictures please click here.   (www.flickr.com/amthomson) 
References and some further sources:
Aiken, John. Census of Religious Worship, 1851: The Returns for Worcestershire.
Bridges, Tim. Churches of Worcestershire (2005)
Brooks, Alan, and Nikolaus Pevsner. Buildings of England: Worcestershire  (2007)
Morgan, Paul. Inspections of churches and parsonage houses in the Diocese of Worcester in 1674, 1676, 1684, and 1687 (1986)
Noake, John. The Rambler in Worcestershire or, Stray Notes on Churches and Congregations.  Volume II: (1851)
Ransome, Mary. The State of the Bishopric of Worcester, 1782-1808  (1968)
Stanton, George K.. Rambles and researches among Worcestershire churches: with historical notes relating to the several parishes  Volume II: (1886)
 n.b. Full details of these books are on bibliography and sources page click here
 Websites:        British History Online entry for Alvechurch:   www.british-history.ac.uk
                          Grade II* Listed Building:  Listing details here.
                          Historic England list for England: click here
                          Church Plans Online:  Ground Plan for 1858
                          Parish Website
                          A Church Near You
                          Family History Website 
                          Worcestershire HER listing click here
Other nearby churches are:  Barnt Green,  Bromsgrove,  Redditch,  Rowney Green,  Bromsgrove Deanery
Click on red text for a link.   (External website links will open in a new window)                      Page updated November 2016.
Other denominations:
Roman Catholic, St Mary.
Baptist
---