Worcester, Holy Trinity, Shrub Hill Road.

The church of Holy Trinity was built in 1863/65 by W J Hopkins. It served a growing area east of the city centre which had been developed following the arrival of the railway in 1850. The interior was famous for the nave roof which had originally been the 14th century roof of the Guesten Hall at the cathedral. After the demolition of Holy Trinity in 1969/70 the roof was re-erected as a feature at Avoncroft Museum of Buildings.
The location of Holy Trinity in Shrub Hill road was surrounded by industrial buildings including the large engine works of the Oxford, Worcester and Wolverhampton Railway, indeed a railway branch line to a local vinegar factory ran across the road next to the church. (See link below to the Changing Face of Worcester.)
See also the entry for Holy Trinity and St Matthew , Ronkswood.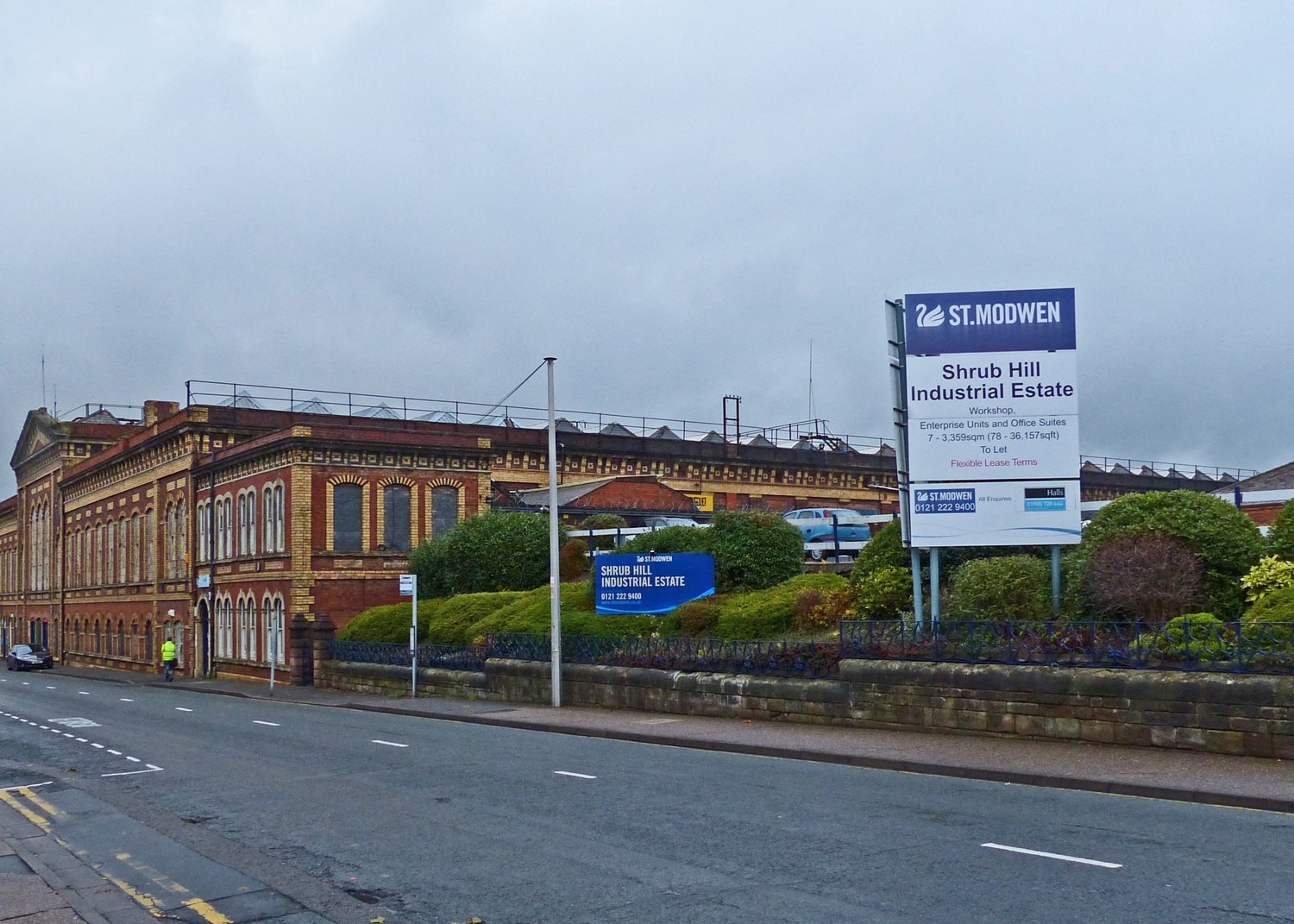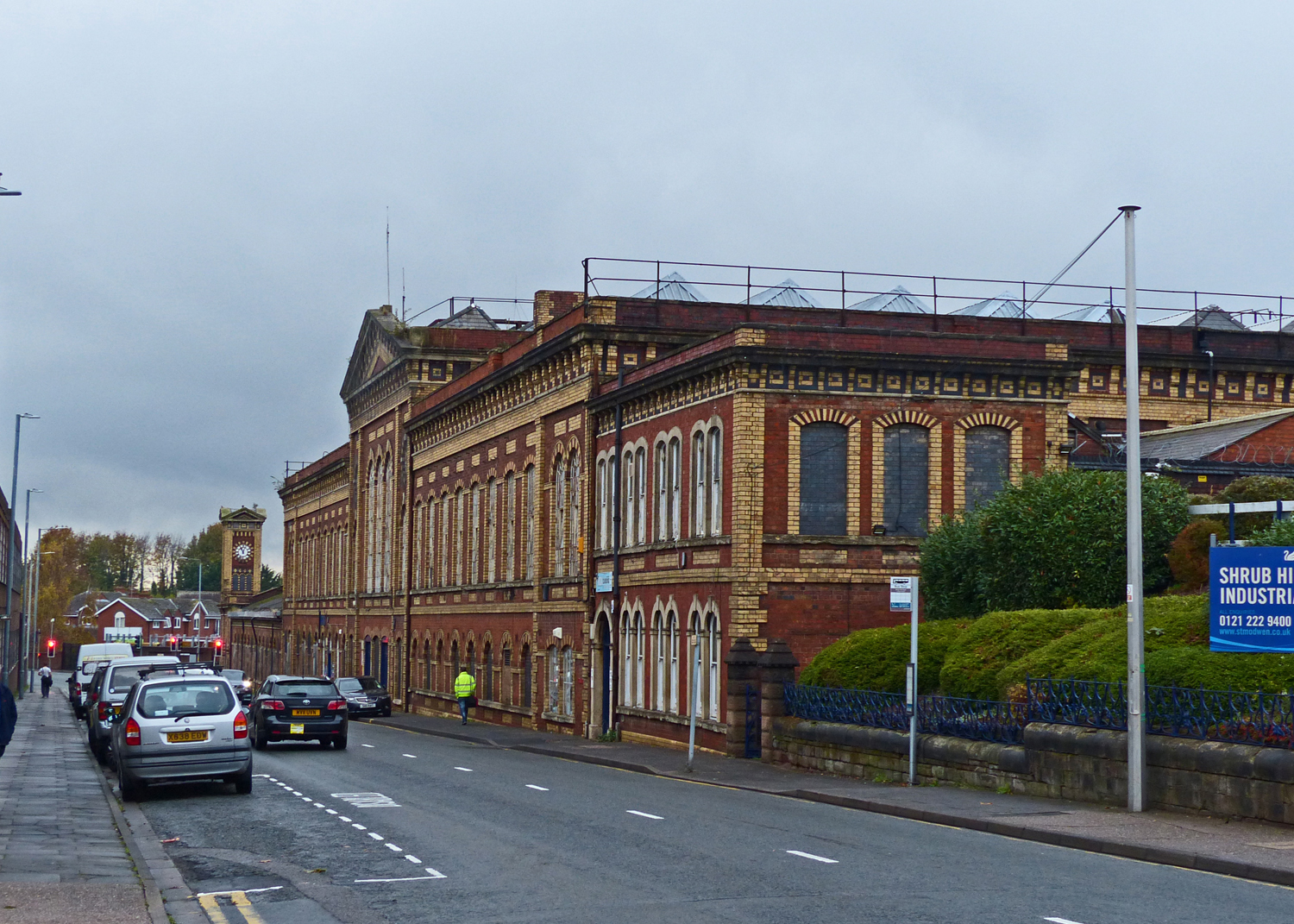 The site of Holy Trinity Church, November 2016.
The website "The Changing Face of Worcester" has pictures of Holy Trinity Church and its demolition.  Please Click Here.
References:
Bridges, Tim.  Churches of Worcestershire, 2005.
Brooks, Alan, and Nikolaus Pevsner. The Buildings of England, Worcestershire, 2007. 
Details of these and other relevant sources can be found on our bibliography page.
Church Plans Online:  Original ground plan of 1862.
Family History Website
Please clickon red text for a link. External websites will open in a new window.                     Page updated May 2022
---