Worcester, Ronkswood, Holy Trinity and St Matthew
The church of Holy Trinity was built in Shrub Hill by William Jeffrey Hopkins in 1866 to serve the east side of the city centre following the arrival of the railway in 1850. This church was demolished in 1969. The website  The Changing Face of Worcester  has pictures of the old Holy Trinity Church, and more images of Holy Trinity and St Matthew.
In the 1950's more new housing was developed in the Ronkswood area about 1 mile further east of Shrub Hill and a mission church dedicated to St Matthew was established there in 1952. Following the closure of Holy Trinity a new church was built in Ronkswood in 1964/65 to serve the combined area of the two churches. This church became structurally unstable and was itself demolished in 2015. We understand that a new community church will be incorporated in a further housing development on the Ronkswood site.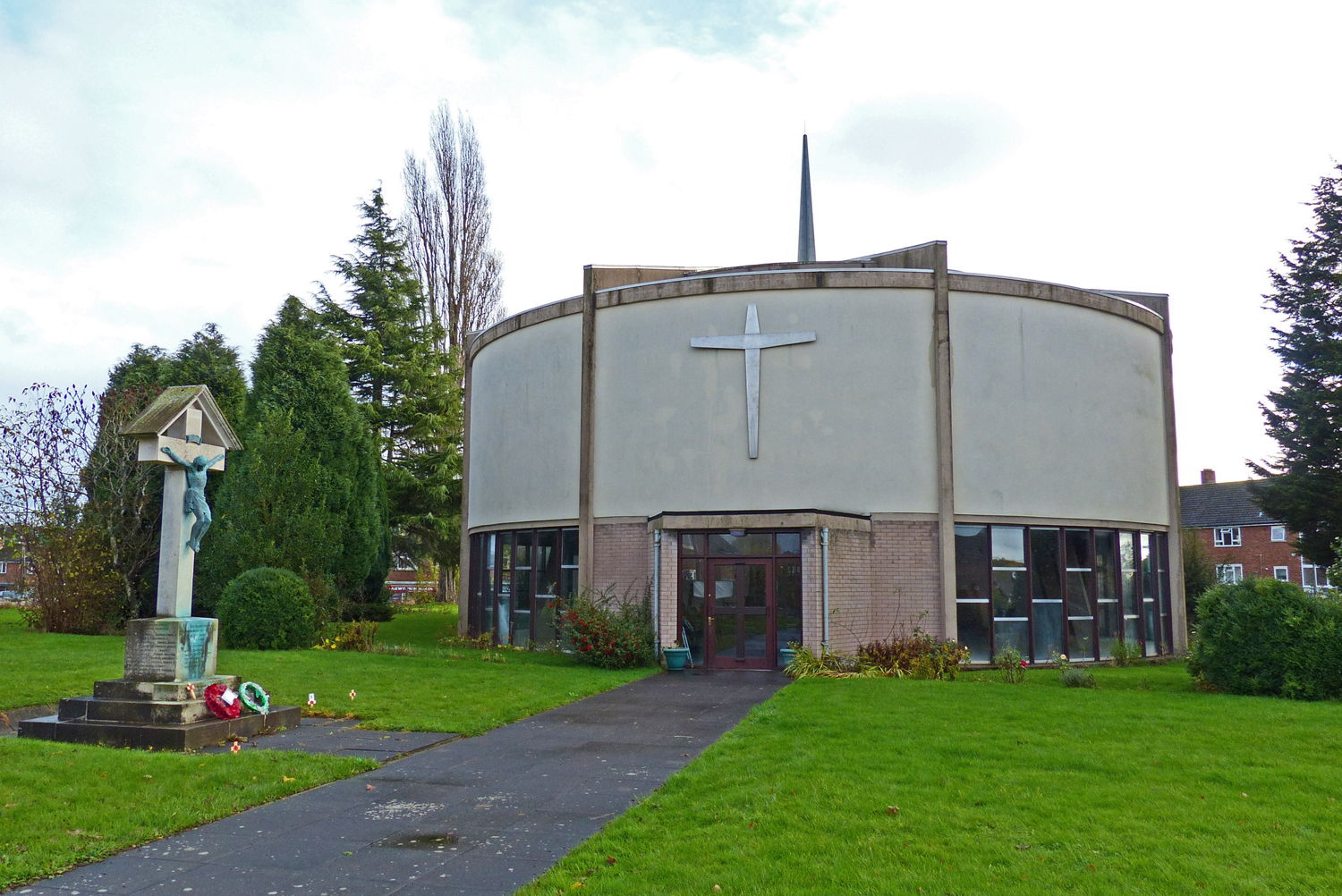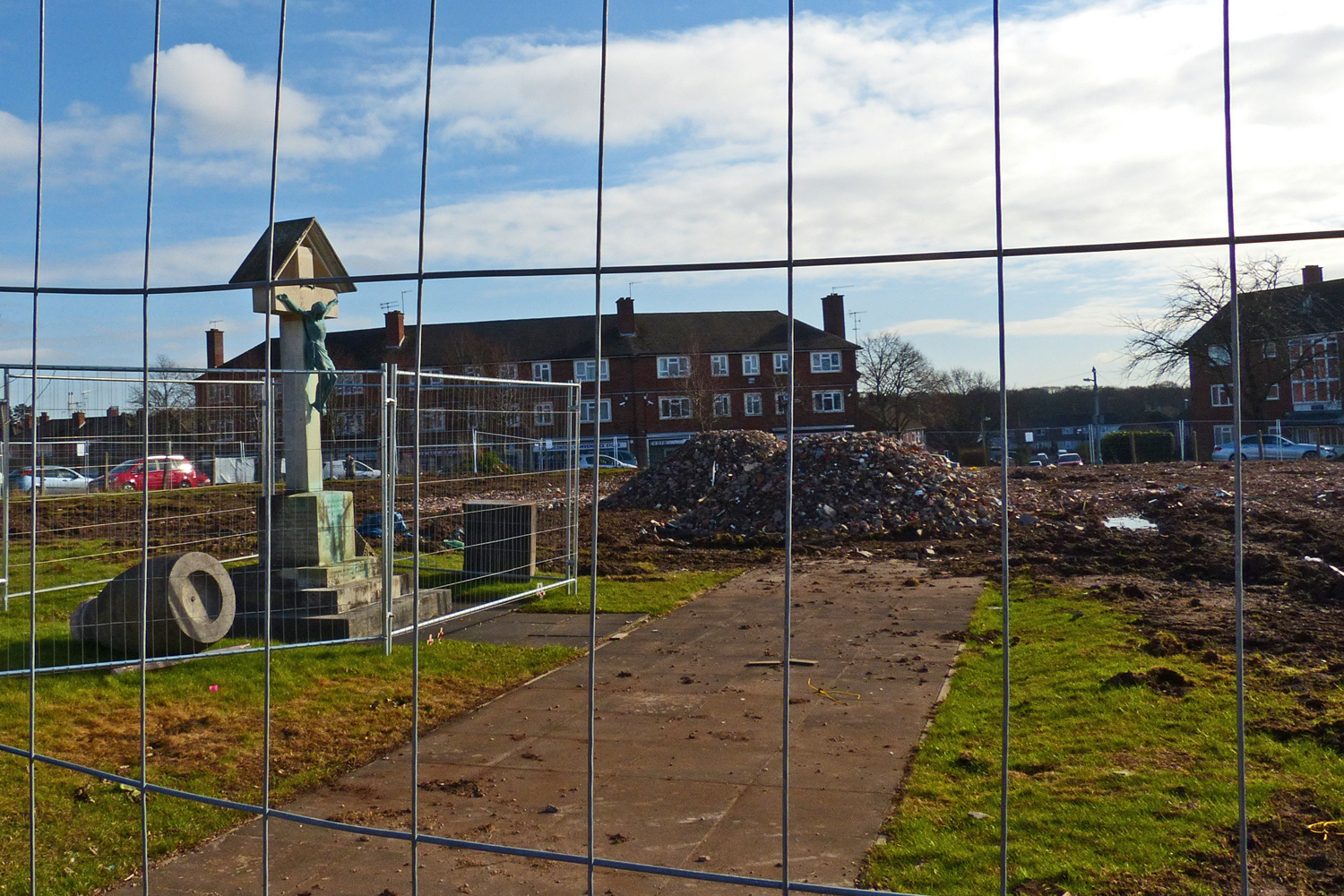 Holy Trinity and St Matthew, Ronkswood
     Closed and awaiting demolition, November, 2014                         Following demolition, February 2015.
References:
Bridges, Tim:  Churches of Worcestershire, Logaston Press, 2005
Websites:          A Church Near You 
                           Family History Website
                         
 Return to City of Worcester Index
Please click on red text for a link.  External websites will open in a new window.                Page updated May 2022
---