Anglican: St Helen, Fish Street
Regarded as the "mother church" of Worcester there is evidence of a church on this site in Saxon times. In the early medieval years St Helen's was at the centre of a large rural parish. The interior is mid 15th century Perpendicular, the church was restored twice in the 19th century, in 1863 by Frederick Preedy and in 1879 by Sir George Aston Webb. Closed for worship in the late 1930's it was used as a forces canteen in the Second World War and, from 1957 to 2002, as the County Record Office. It was never legally made redundant and in recent years it has been part of the parish of All Saints. There is a weekly service on Sunday evenings.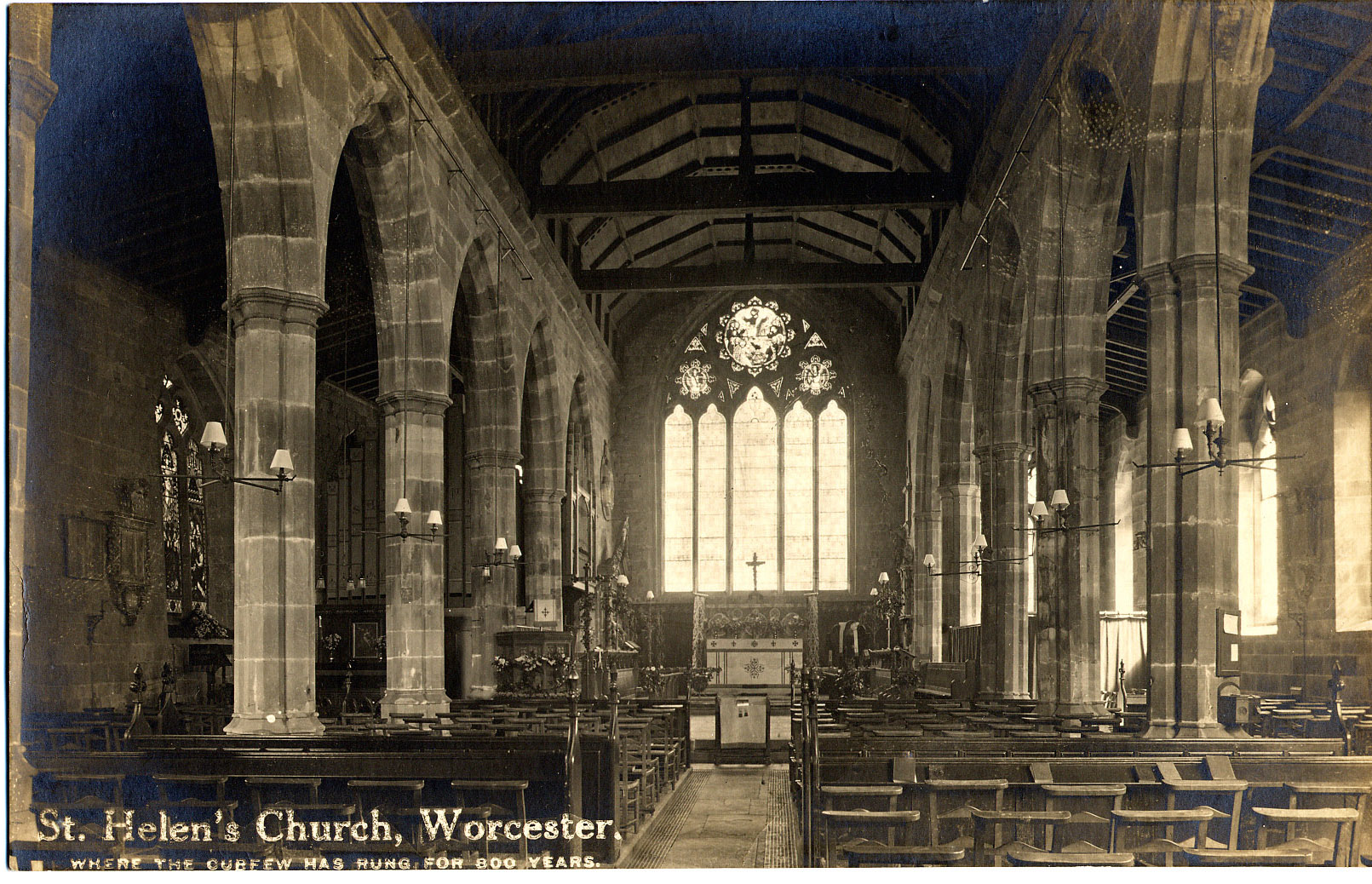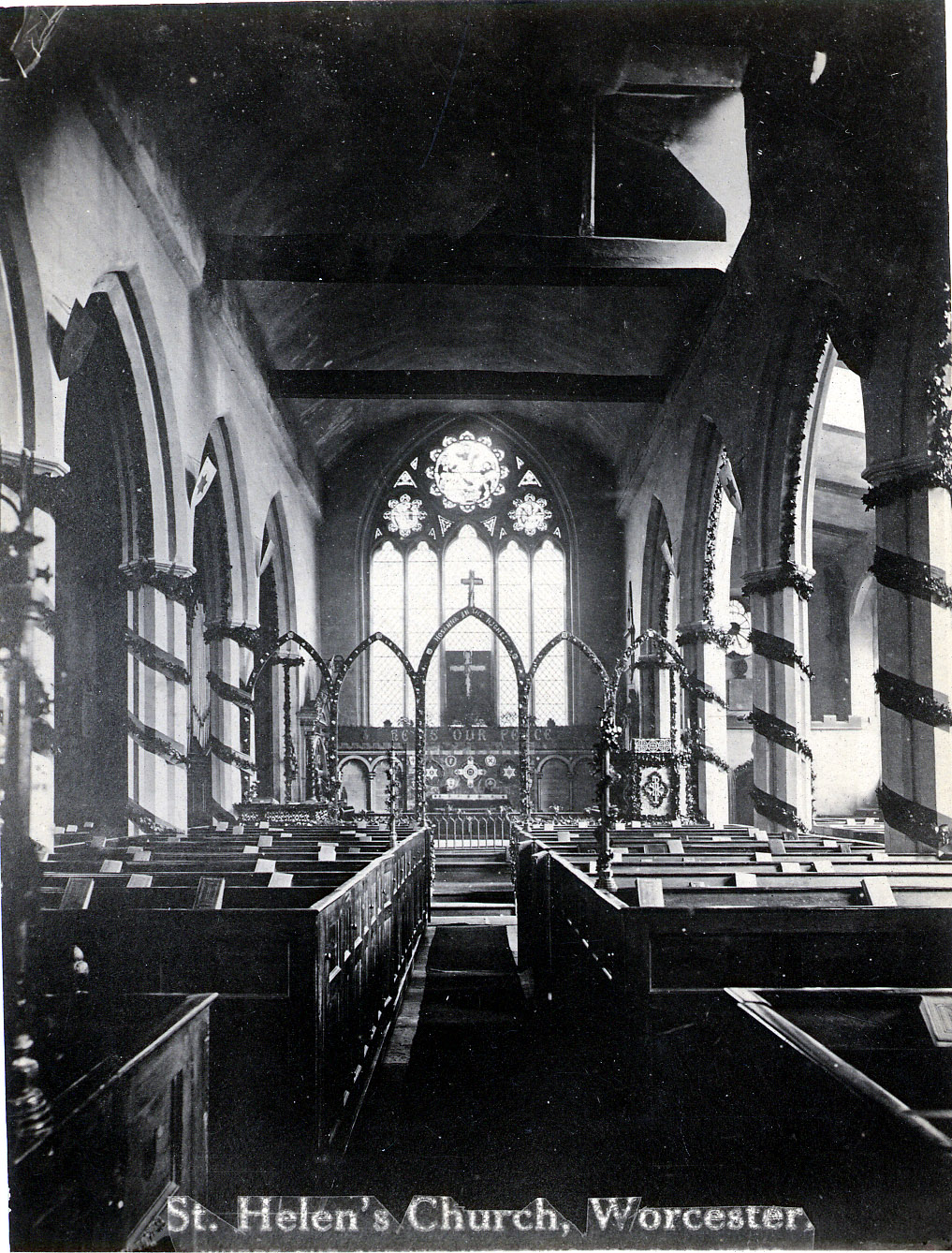 St Helen's Interior from old undated postcards.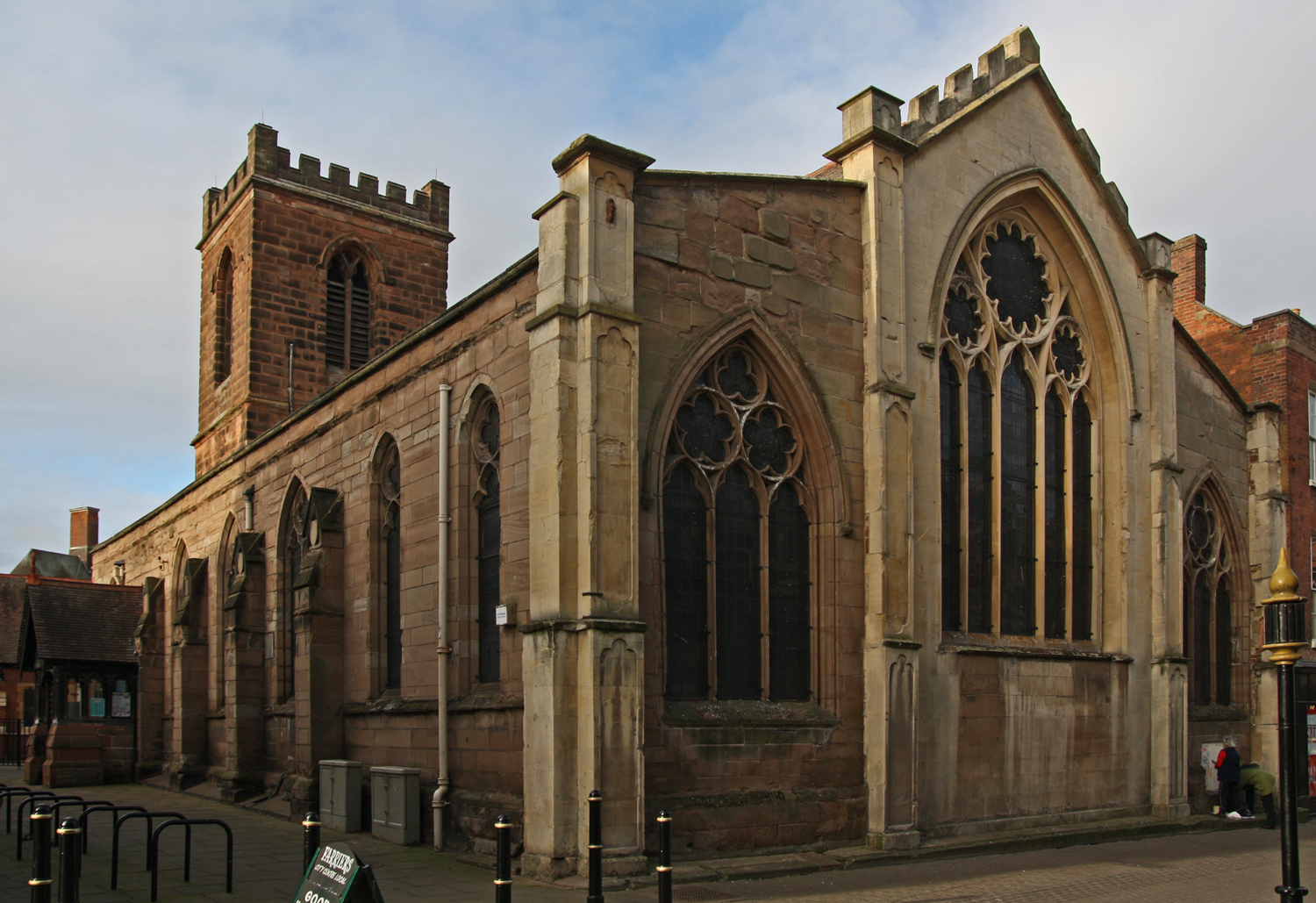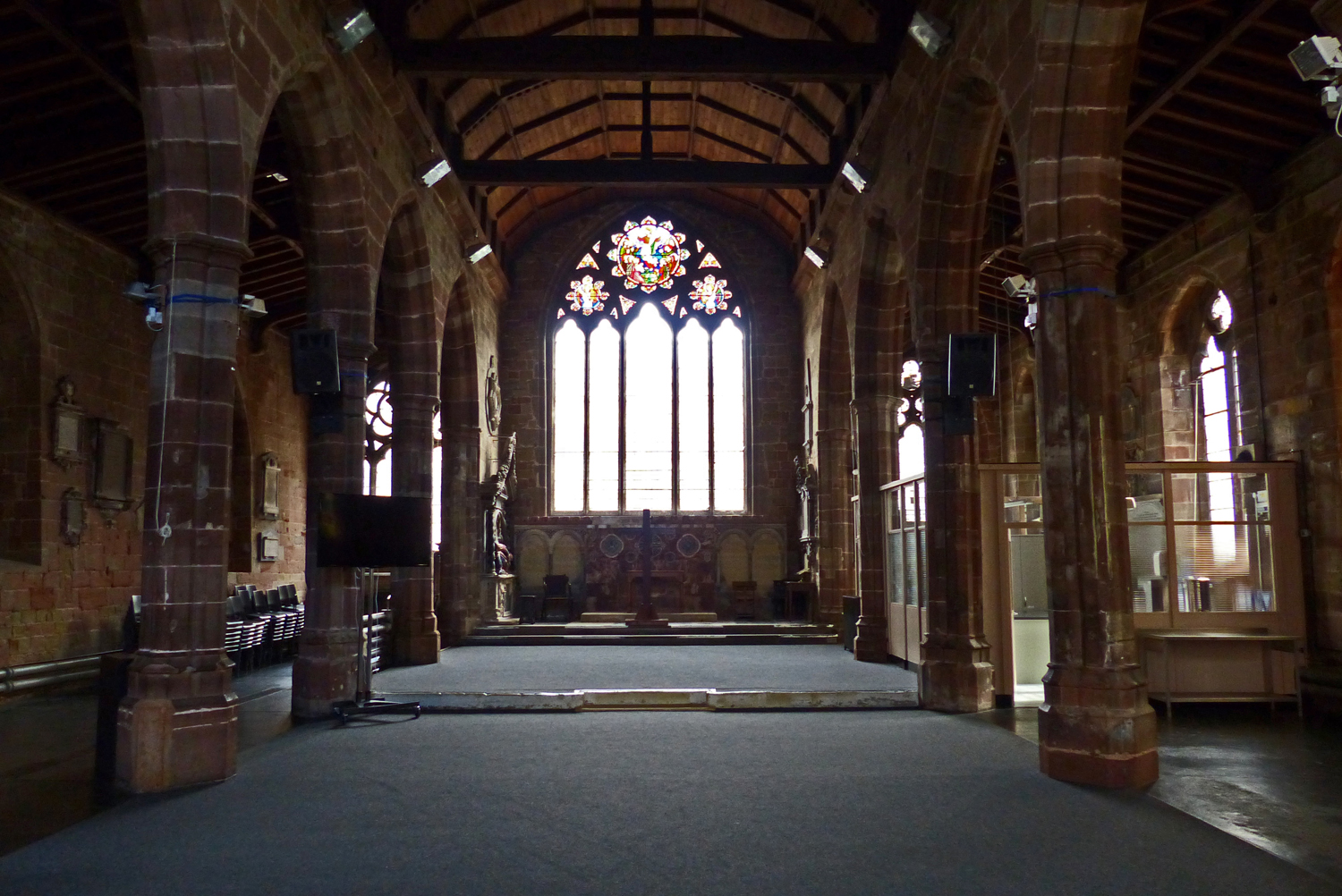 St Helen's Church, August 2015.
For more pictures from 2015:  Please Click Here.                              (www.flickr.com/tudorbarlow)
References and some further sources:
Aiken, John. Census of Religious Worship, 1851: The Returns for Worcestershire.
Bridges, Tim. Churches of Worcestershire (2005)
Brooks, Alan, and Nikolaus Pevsner. Buildings of England: Worcestershire  (2007)
Morgan, Paul. Inspections of churches and parsonage houses in the Diocese of Worcester in 1674, 1676, 1684, and 1687 (1986)
Noake, John. The Rambler in Worcestershire or, Stray Notes on Churches and Congregations.  
             Volume I (1848)
Ransome, Mary. The State of the Bishopric of Worcester, 1782-1808  (1968)
Transactions of Worcestershire Archaeological Society, New Series Vol. XVI (1939)
n.b. Full details of these books are on the bibliography and sources page
Websites:    British History Online:   Entry for City of Worcester Churches includes St Helen's.
                     Grade II* Listed Building:  Listing Details Here.
                     Historic England Listing: Please Click Here.
                     Church Plans Online: Ground plans 1836-7, 1878-80.
                     Parish Website. (All Saints Church, Worcester)
                     A Church Near You.  (Entry for All Saints)
                     Family History Website.
Click on red text for a link.  External websites will open in a new window.                        Page updated September 2015.
---