Worcester, St Martin, London Road
Worcester, St Martin with St Peter, London Road

St Martin's was built in 1911 to serve the growing population of the east side of the city. The architect was George Fellows Prynne and the red sandstone church was built by Braziers of Bromsgrove. The new parish was taken from parts of Old St Martin and St Peter the Great. Following the demolition of St Peter's, the parishes were merged in 1974 and St Martin with St Peter is now the principal church in south-east Worcester. A south chapel with stained glass by A J Davies of the Bromsgrove Guild was added in 1915 and the west baptistery and porch in 1960. 
St Martin's was given Grade II Listed status in 2014.
St Martin's is usually open daily during daylight hours and in addition to regular services it is well used for community events and concerts.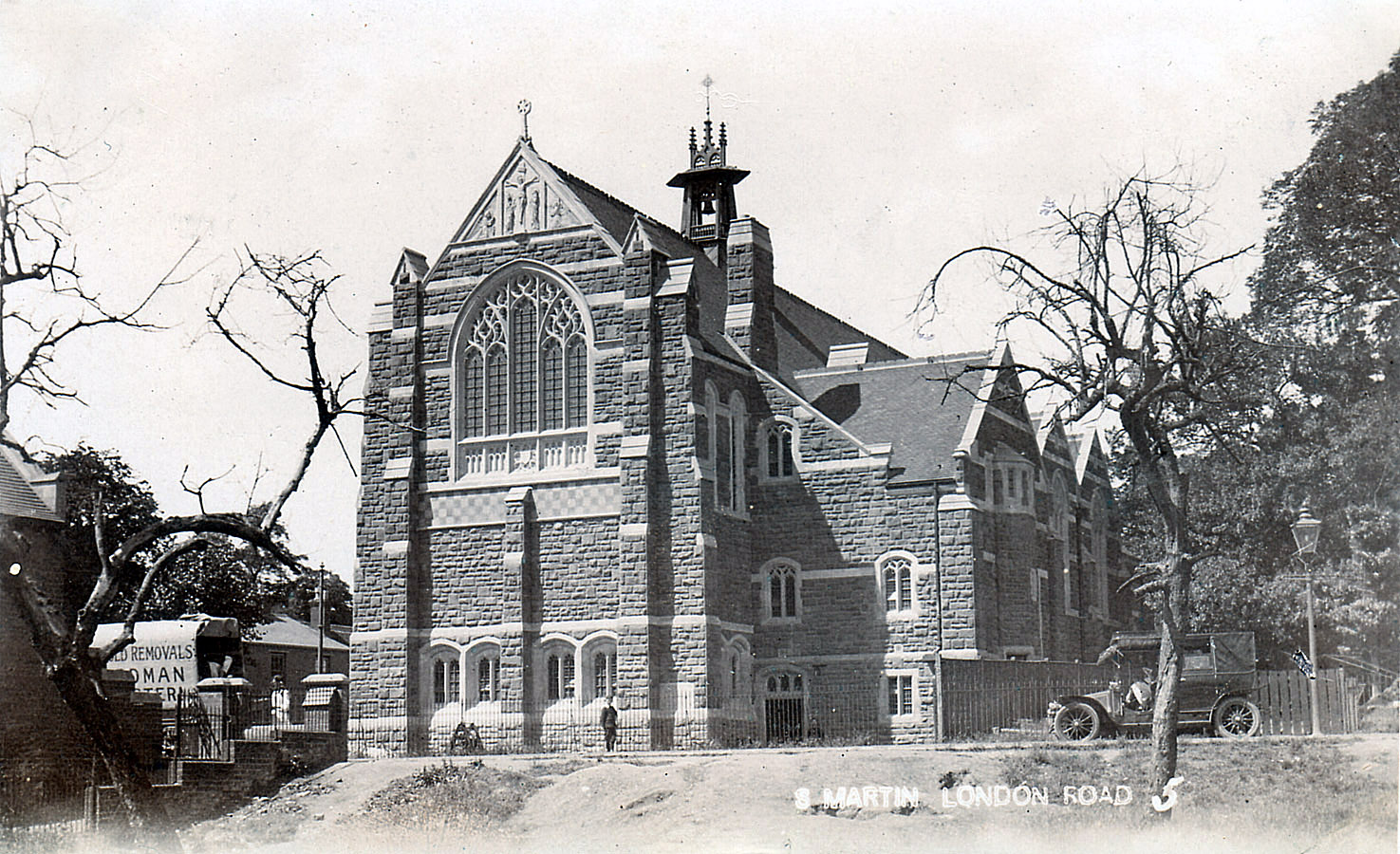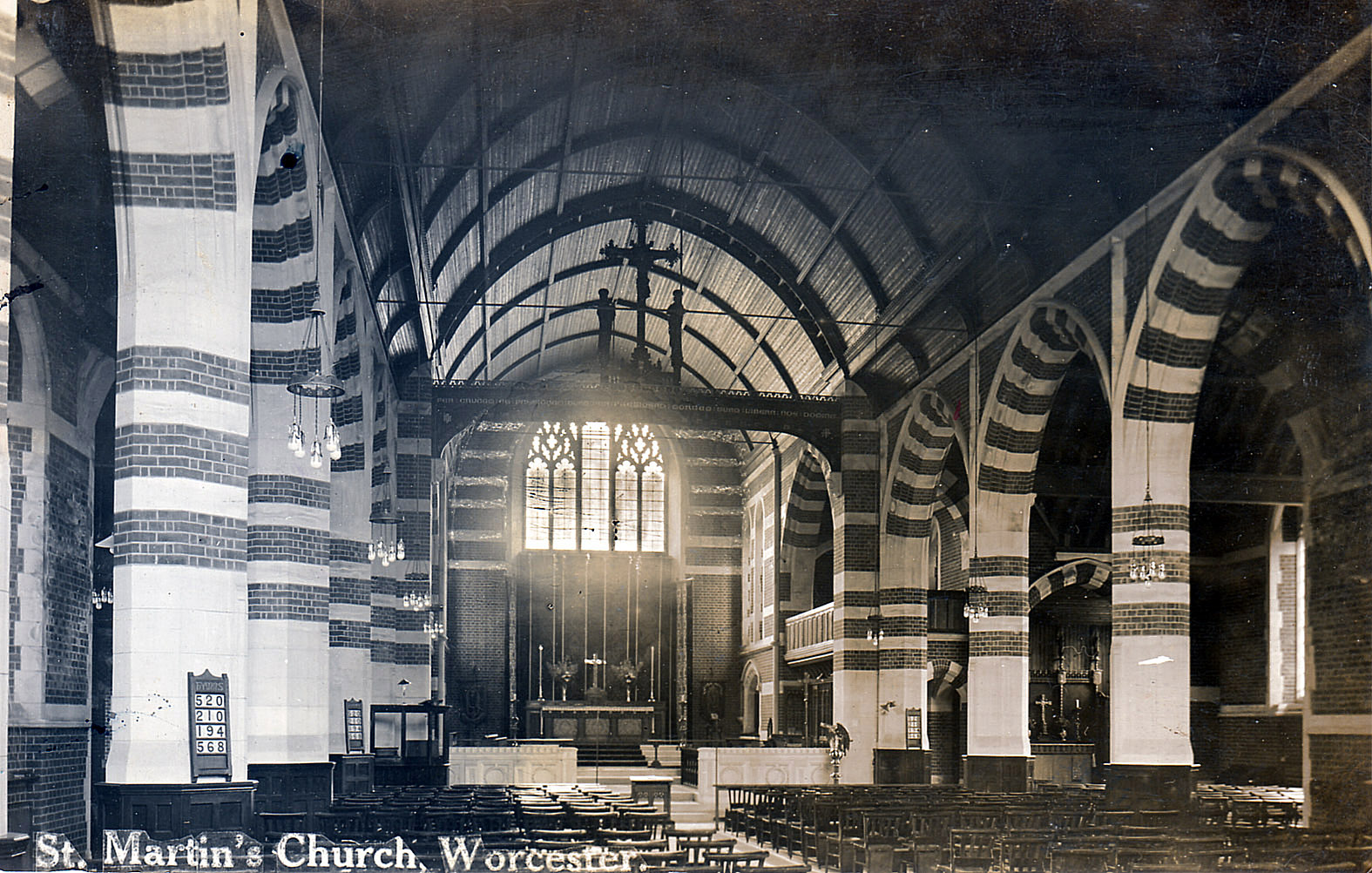 St Martin, London Road, c1911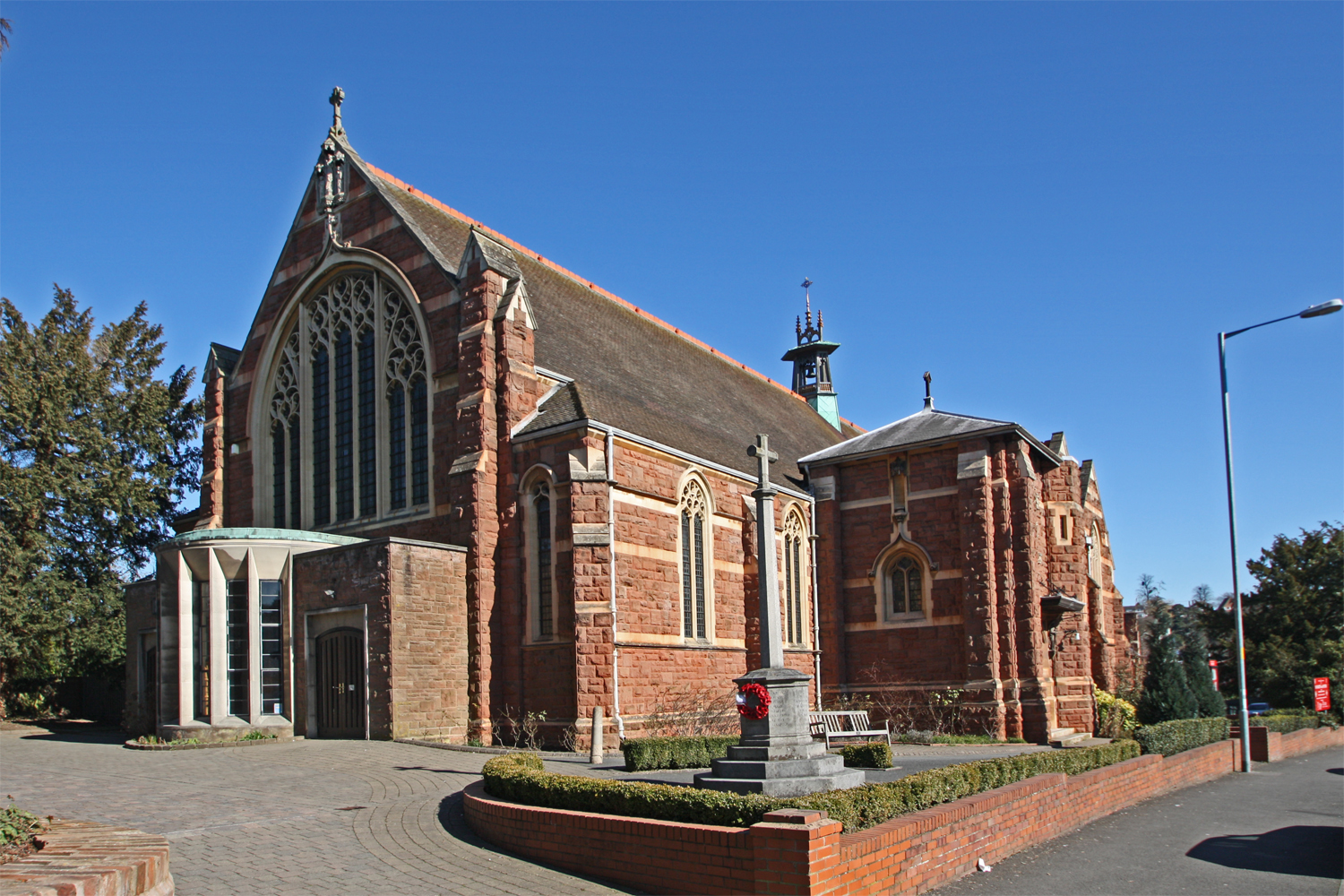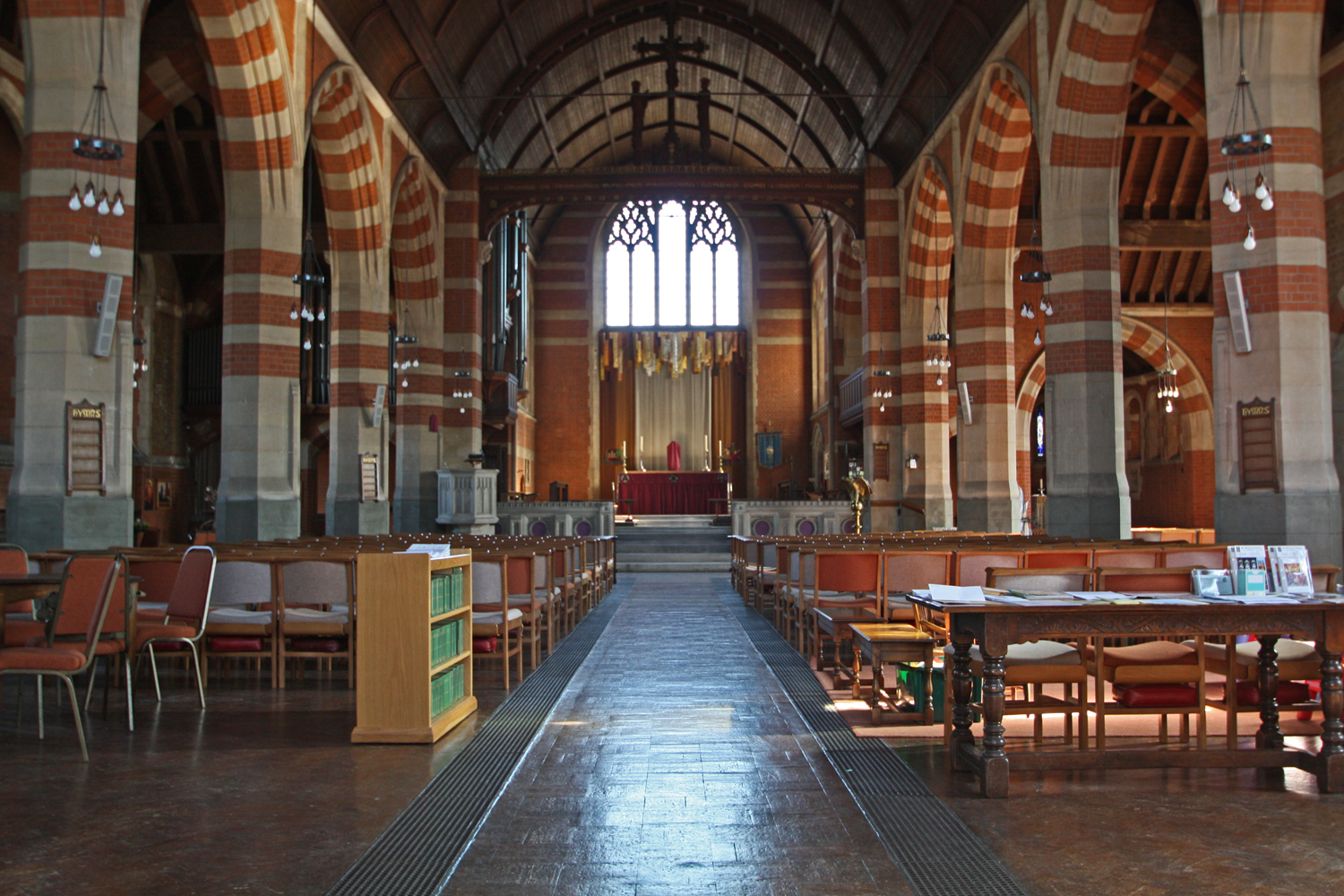 St Martin, London Road, March 2010
For more pictures: Please Click Here.                                         (www.flickr.com/tudorbarlow)
References:
Bridges, Tim:  The Churches of Worcestershire, Logaston Press, 2005
Brooks, Aln and Nikolaus Pevsner: The BuIldings of England, Worcestershire, 2007 
Further details of these, and other reference books, can be found on the Bibliography Page.
Websites:          Parish Website
                           A Church Near You
                           Family History Website for St Martin
                           Family History Website for St Peter the Great
                           Historic England Listing
Return to Worcester Index Page
Please click on red text for a link.  External websites will open in a new window.               Page updated May 2022
---