Worcester, St Mary Magdelene
Worcester, St Mary Magdelene, Sansome Walk
The parish of St Mary Magdelene was formed out of the parish of Claines in 1876. Land was donated and the church, designed by Frederick Preedy, opened in 1877. It served the growing population to the north east of the city centre in an area known as the Arboretum. The spire was added in 1889 by Preedy's one time assistant, J S Alder. It is thought that he used Preedy's original designs. The oak screen of 1906 is now at Upton on Severn.
St Mary Magdelene closed for worship in 1977 and was declared redundant in 1978. Following years of dereliction it was converted to flats (apartments) c1990. The spire remains a landmark in the north of Worcester.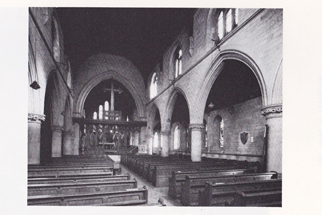 St Mary Magdelene, interior, c1906. Picture from "Frederick Preedy" by Gordon Barnes (See below)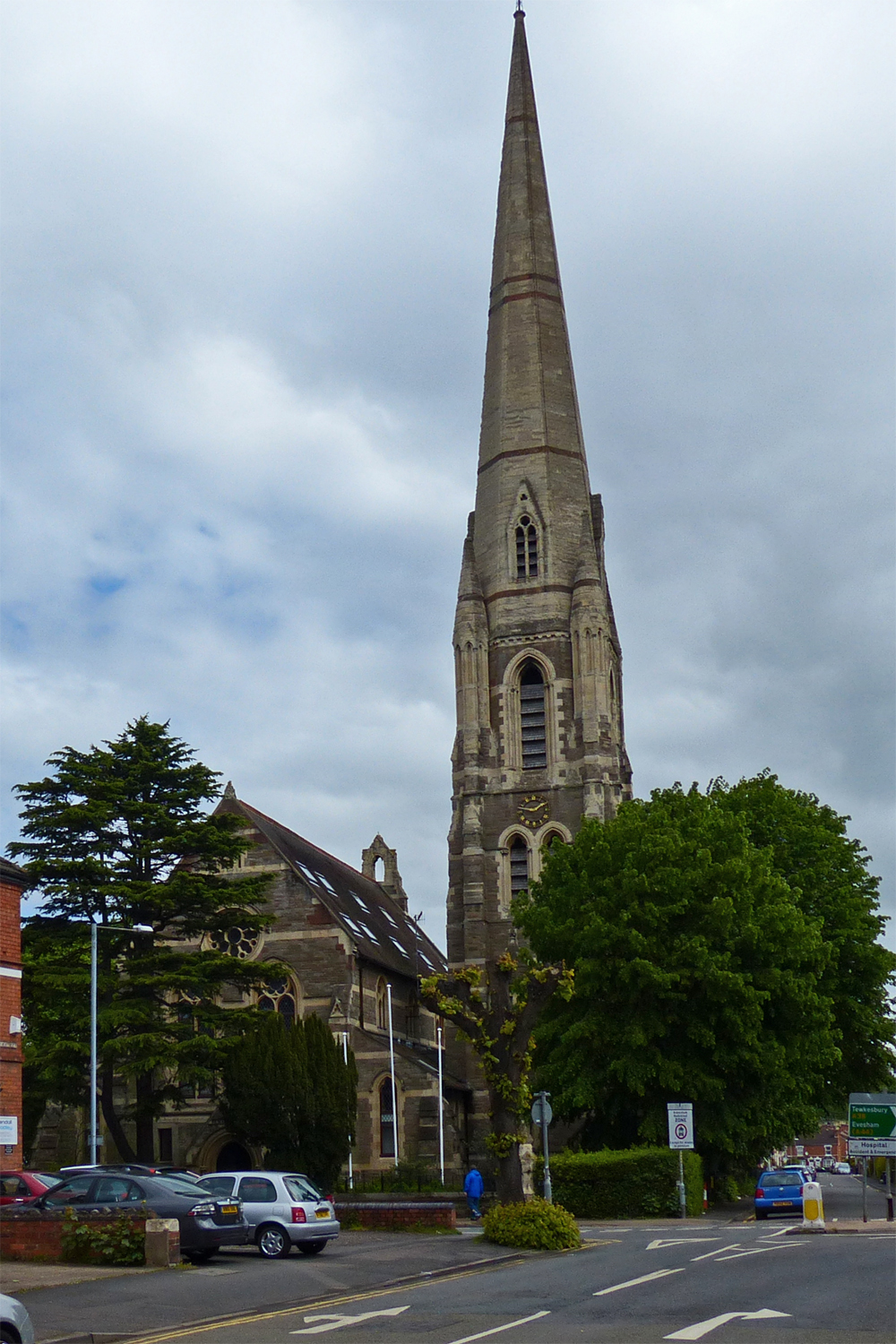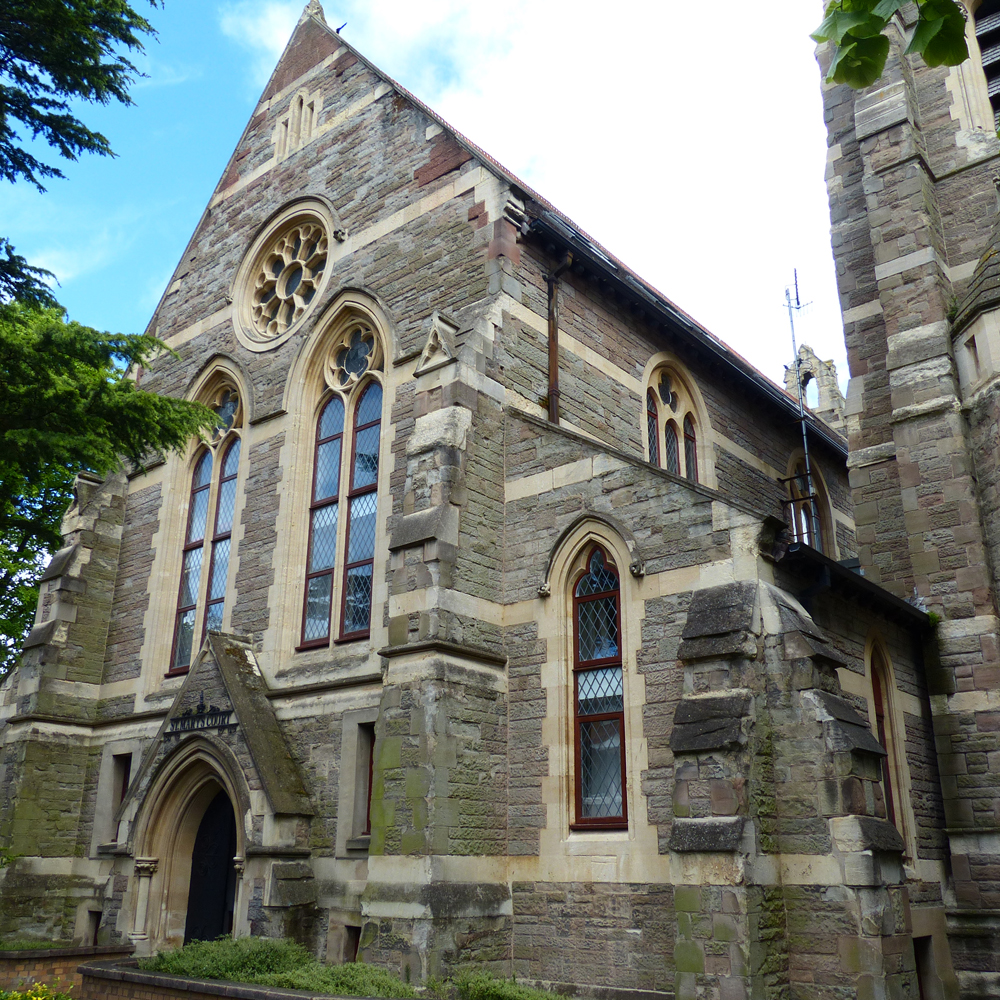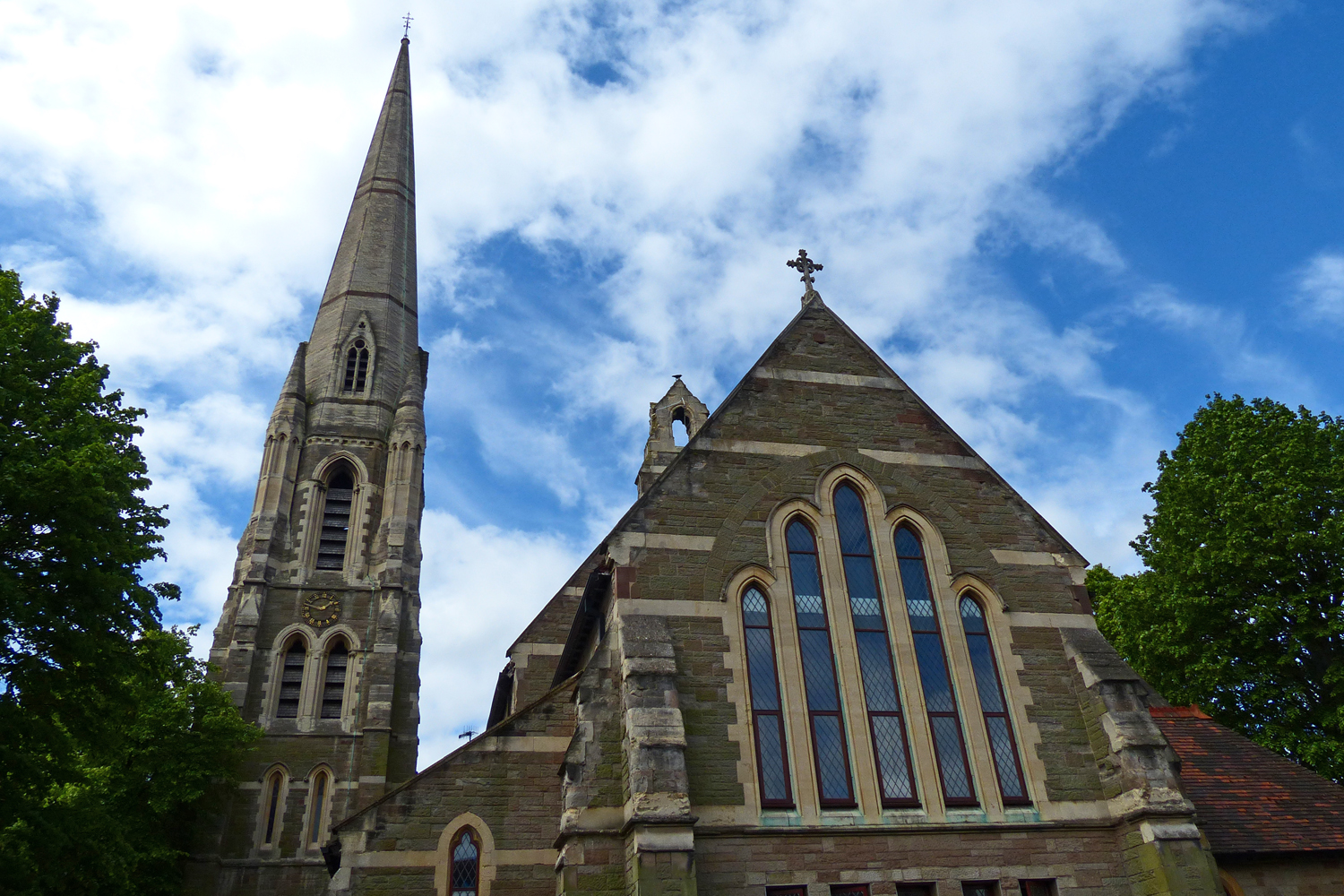 St Mary Magdelene, exterior, May 2015.
References:
Barnes, Gordon: Frederick Preedy, published by Vale of Evesham Historical Society, 1984.
Bridges, Tim:  Churches of Worcestershire, 2005.
Brooks, Alan, and Nikolaus Pevsner:  Buildings of England, Worcestershire, 2007.
Details of these and other reference books can be found on the Bibliography page. 
Websites:          British History Online:  Entry for City of Worcester Churches includes St Mary Magdelene
                           Grade II Listed Building:  Listing Details Here
                           Family History Website
Return to City of Worcester Index
Please click on red text for a link.  External websites will open in a new window.                Page updated May 2022
---