Anglican: St Swithin, Church Street. (Also known as St Swithun)
St Swithin lies just off Worcester High Street and was rebuilt by the Woodwards of Chipping Campden in 1734/35. First recorded in 1126. The lower stages of the tower are 15th century, the north wall contains medieval masonry. Originally the parish church of the merchants and gentlefolk who lived in the city centre, it has been vested in the Churches Conservation Trust since 1977. 
There is a superb, airy, open interior including the original three decker pulpit, the mayor's pew with decorative sword rest and box pews throughout. The 17th century organ in the west gallery is separately listed as Grade I.
Said to be one of the finest Georgian city churches in Britain. The Churches Conservation Trust secured (February 2016) a Heritage Lottery Fund grant of £196000 towards developing the building as a Heritage, Arts and Learning Centre for the City of Worcester. The total cost of development was estimated at £1.4m.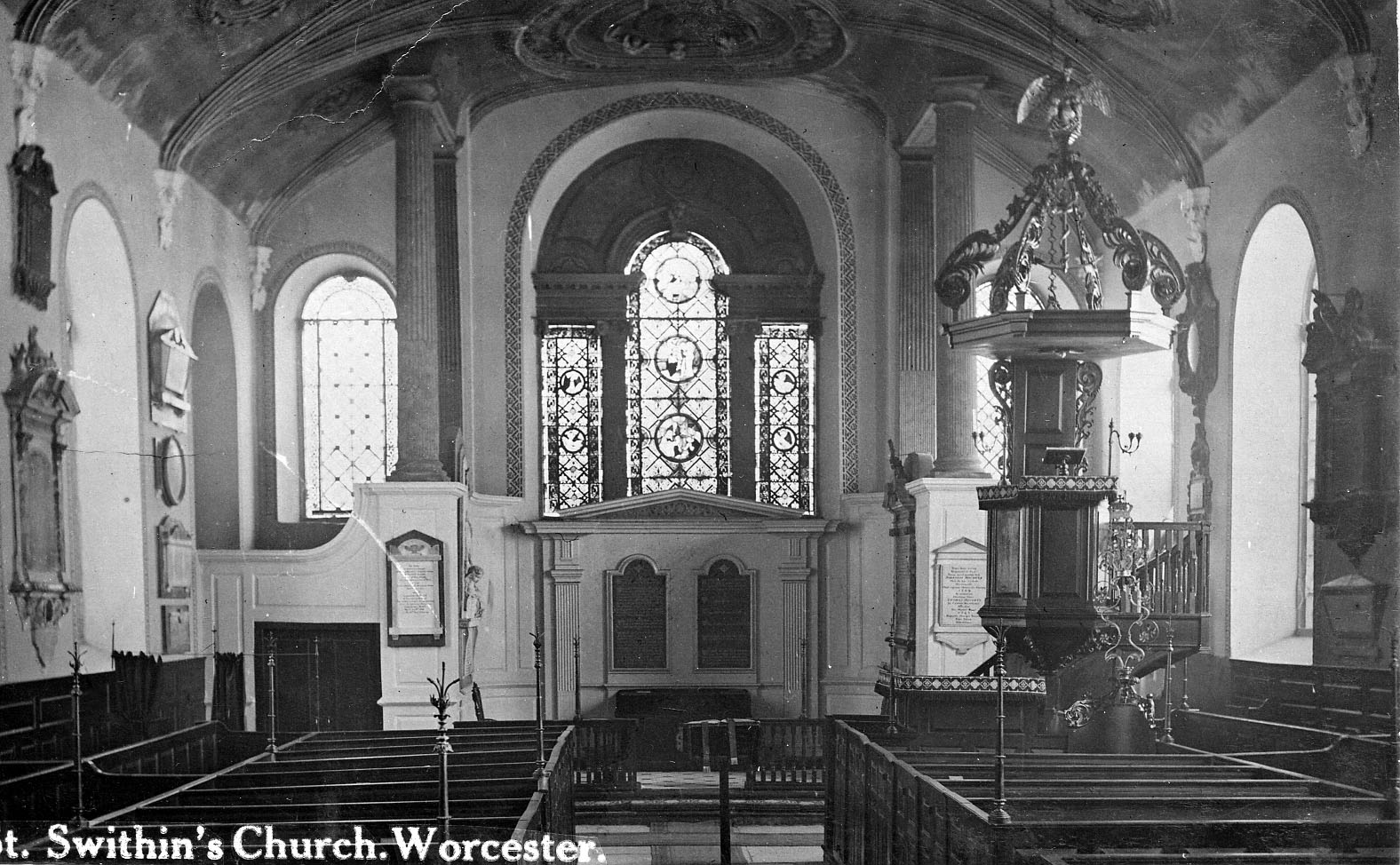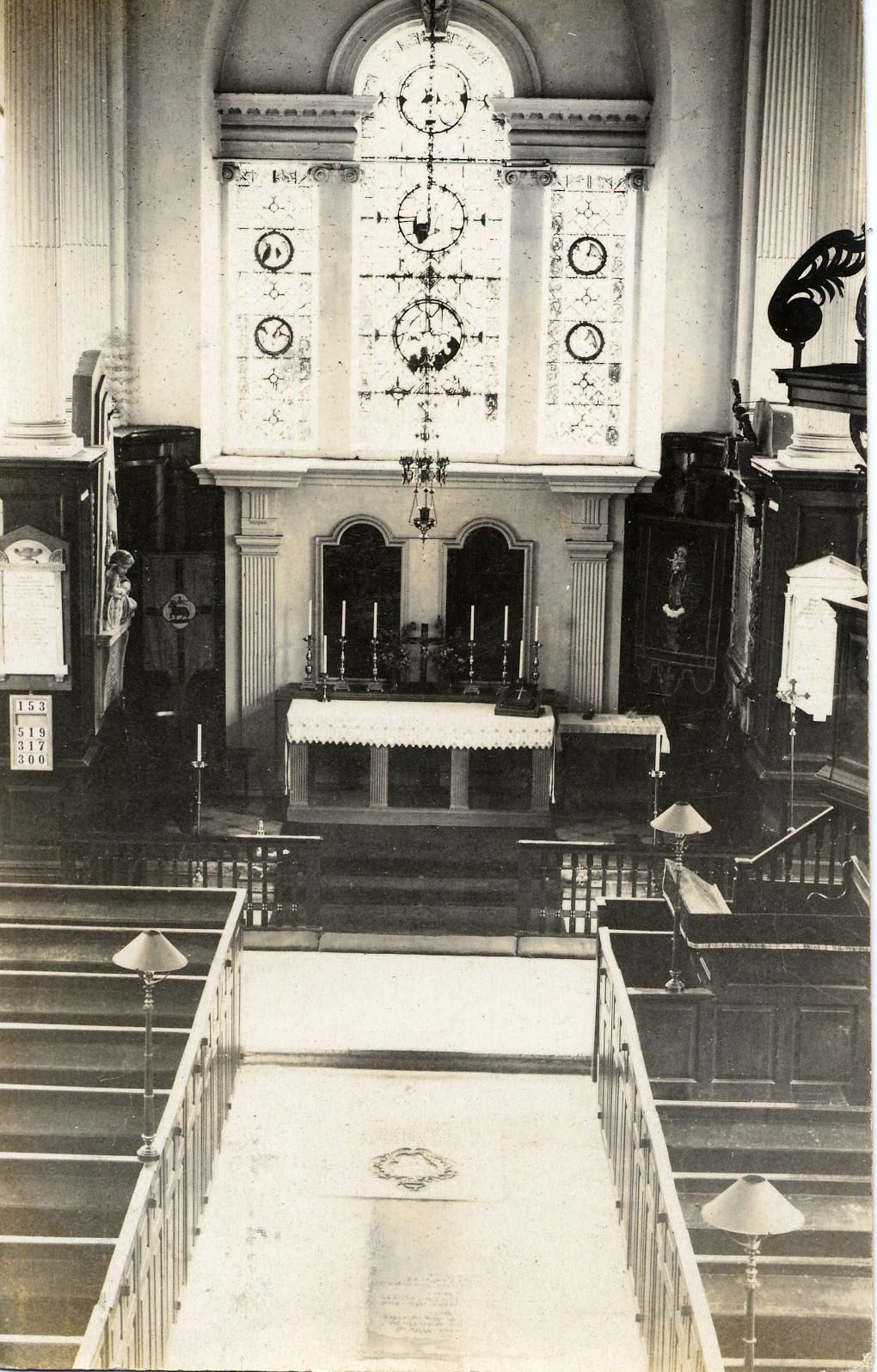 St Swithin's Church from undated postcards but probably early 20th century.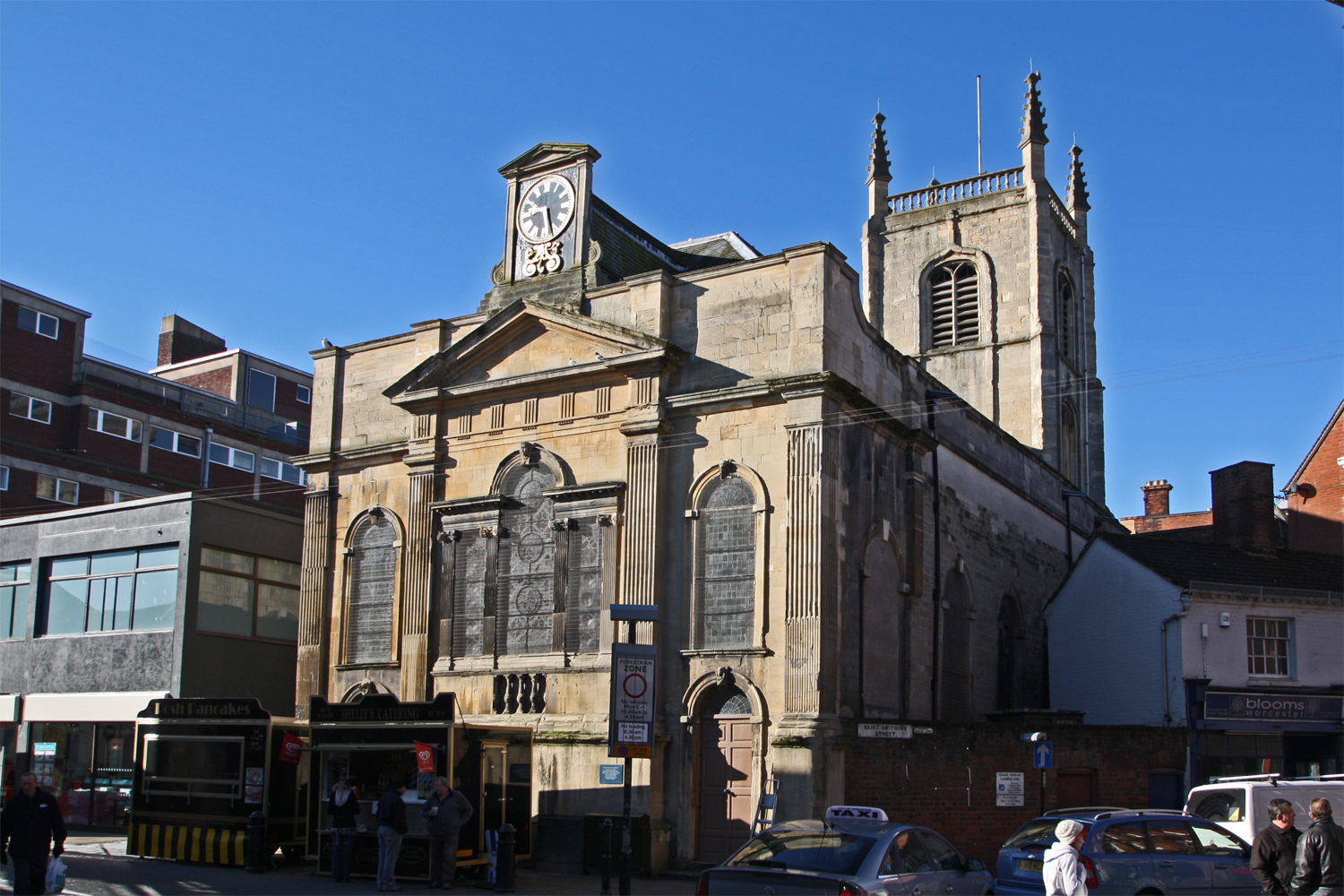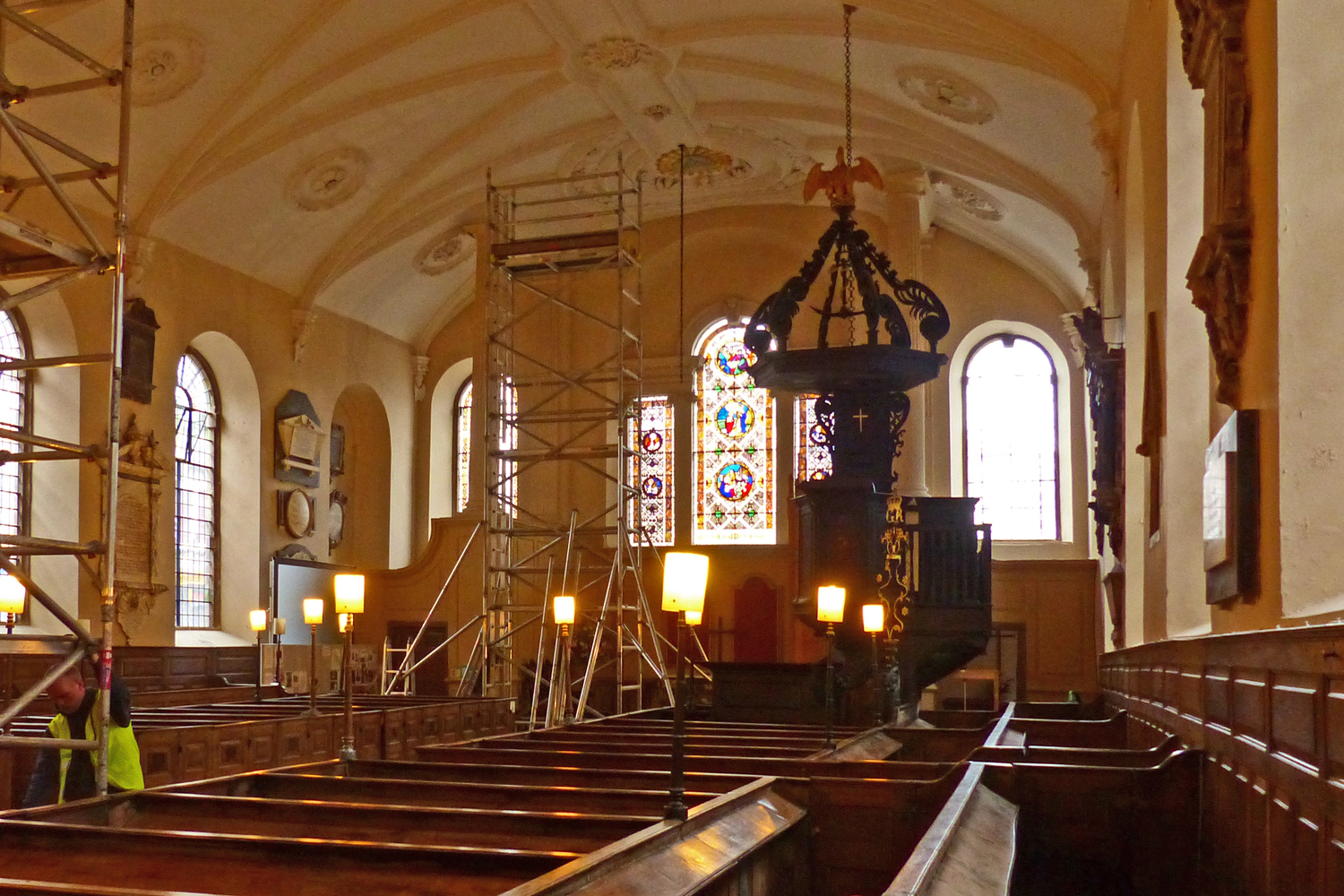 St Swithin's Church, March 2016.
For more pictures, from various dates:  Please Click Here.                            (www.flickr.com/tudorbarlow)
References and some further sources:
Aiken, John. Census of Religious Worship, 1851: The Returns for Worcestershire (2000)
Bridges, Tim. Churches of Worcestershire (2005)
Brooks, Alan, and Nikolaus Pevsner. Buildings of England: Worcestershire  (2007)
Morgan, Paul. Inspections of churches and parsonage houses in the Diocese of Worcester in 1674, 1676, 1684, and 1687 (1986)
Noake, John. The Rambler in Worcestershire or, Stray Notes on Churches and Congregations.  
             Volume I (1848).  For transcription relating to St Swithin's please click here.
Ransome, Mary. The State of the Bishopric of Worcester, 1782-1808  (1968)
Transactions of Worcestershire Archaeological Society, New Series Vol. XIV (1937)
n.b. Full details of these books are on the bibliography and sources page.
Websites:    British History Online:   Entry for City of Worcester Churches includes St Swithin's.
                     Grade I Listed Building:  Listing Details Here.
                     Historic England Listing:  Please Click Here.
                     Churches Conservation Trust.
                     Family History Website.       
                     Friends of St Swithun's
Click on red text for a link.  External websites will open in a new window.                                Page updated May 2022
---