Anglican: Holy Trinity

A sandstone church of Norman origin. The south side including the tower and spire is mainly 14th century. The church was much restored and a new north nave and chancel added by Bodley and Garner in 1895. 
Holy Trinity is usually locked. Contact Parish Office (See A Church Near You below).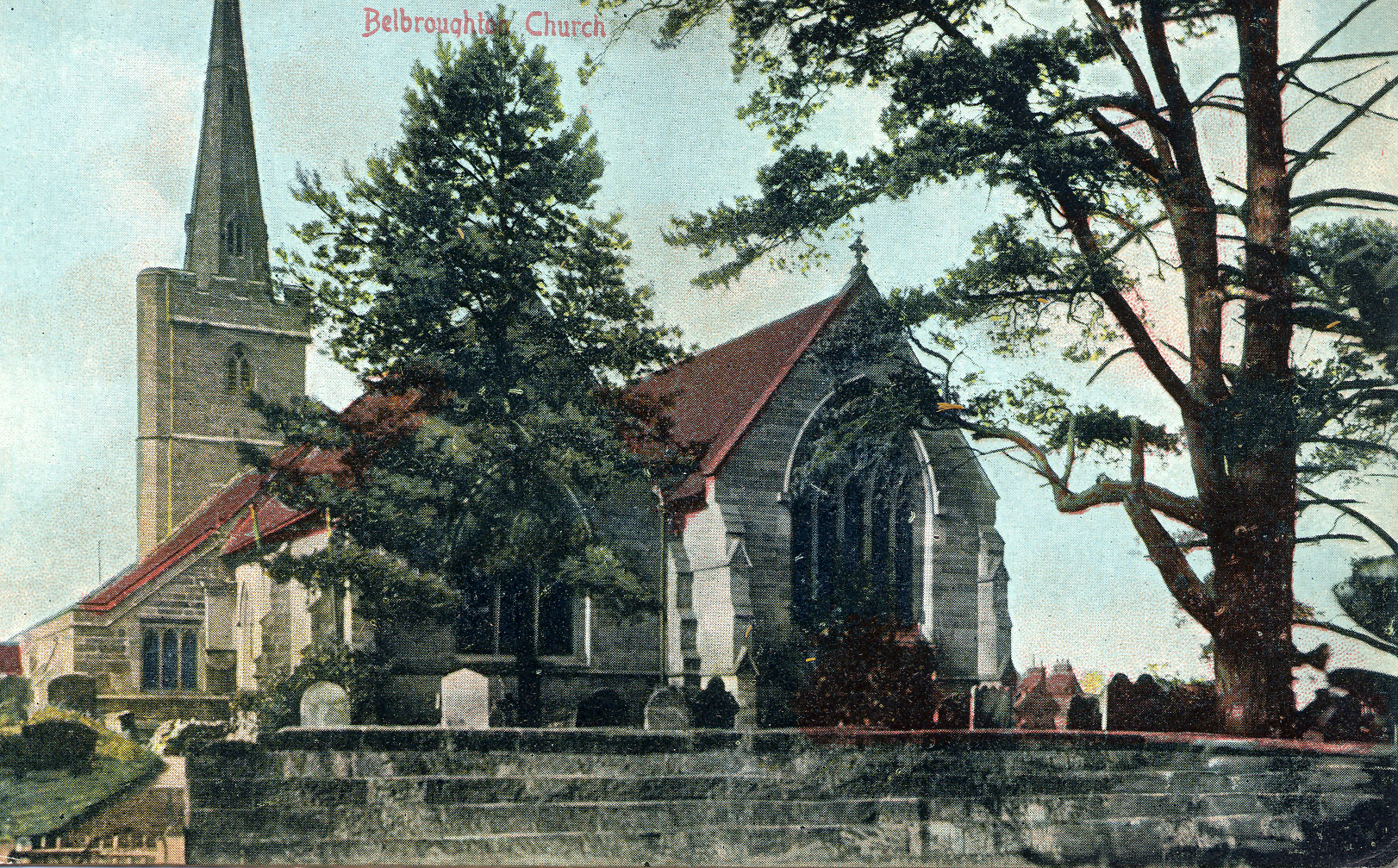 Holy Trinity Church from undated postcard.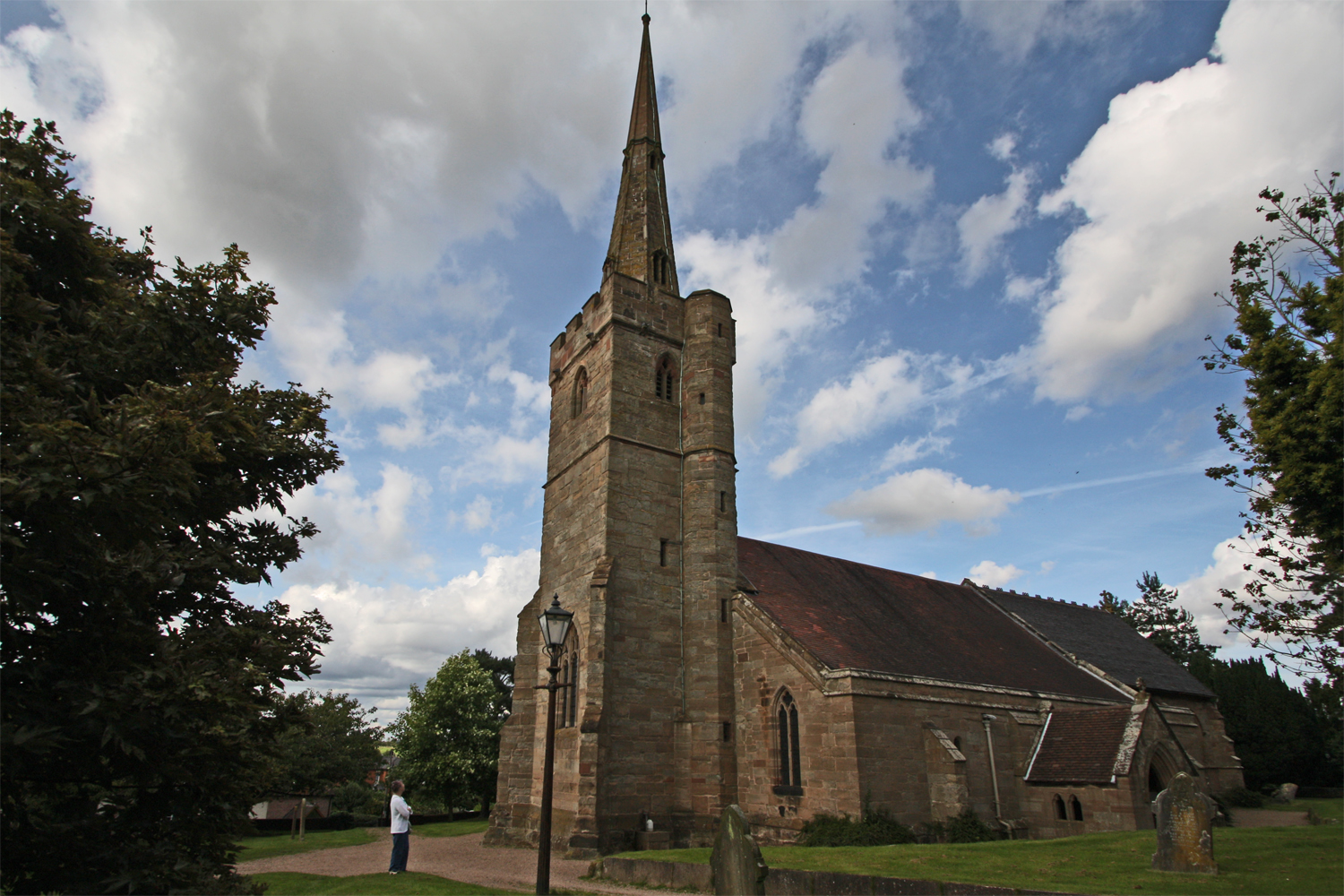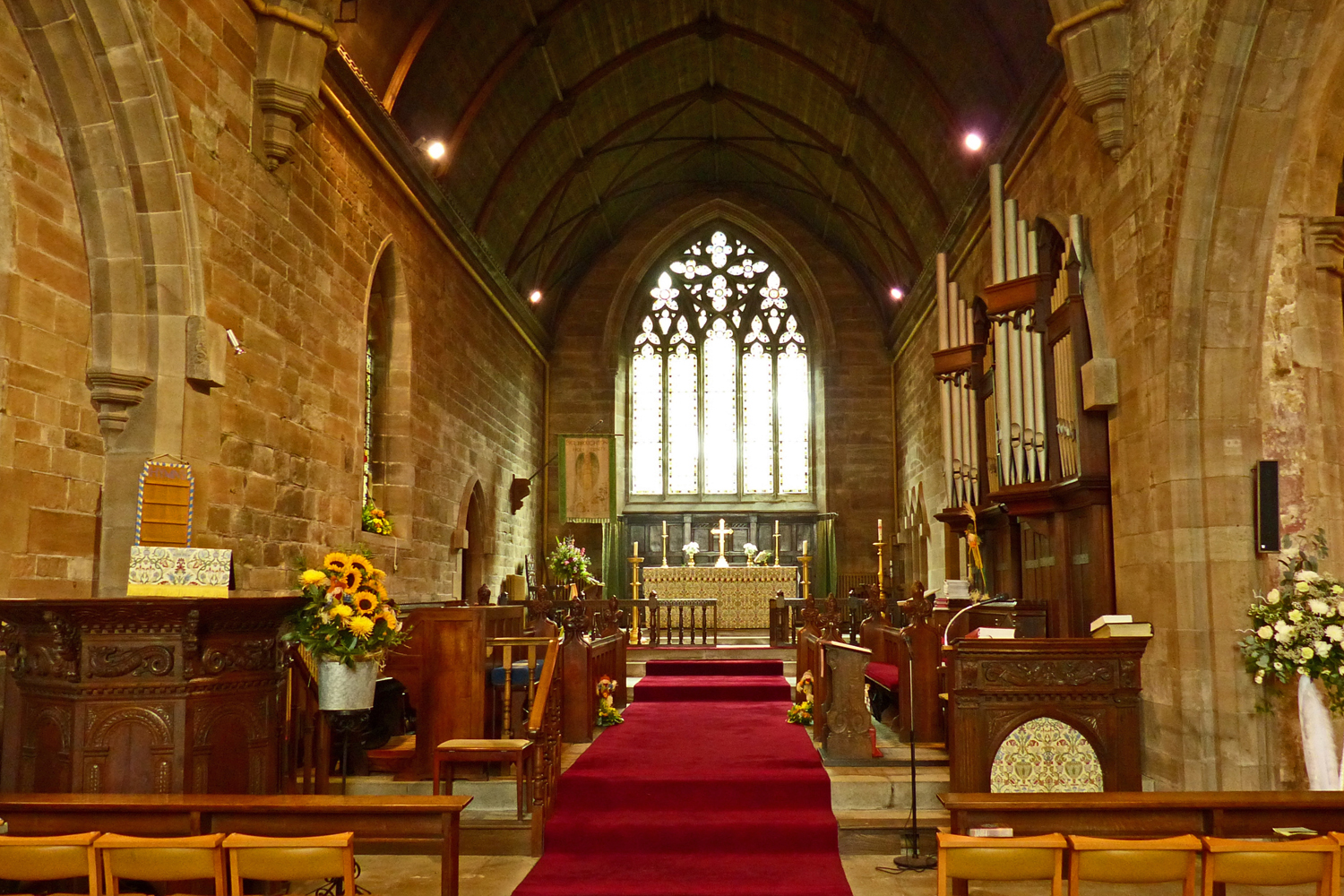 Holy Trinity Exterior, August 2009.                                       Holy Trinity Interior, September 2014.          
For more pictures from 2009/2014:  Please Click Here.       (www.flickr.com/tudorbarlow)                                                                                                        
Websites:        British History Online:   www.british-history.ac.uk
                         Grade II* Listed Building:  Listing Details Here
                         Historic England list for England: click here
                          Church Plans Online:  Ground plans etc for 1826/27
                          A Church Near You
                          Family History Website 
Bell Hall Chapel

A simple Norman chapel in the grounds of Bell Hall, which has been used as a barn.
Please be aware that the chapel is private property.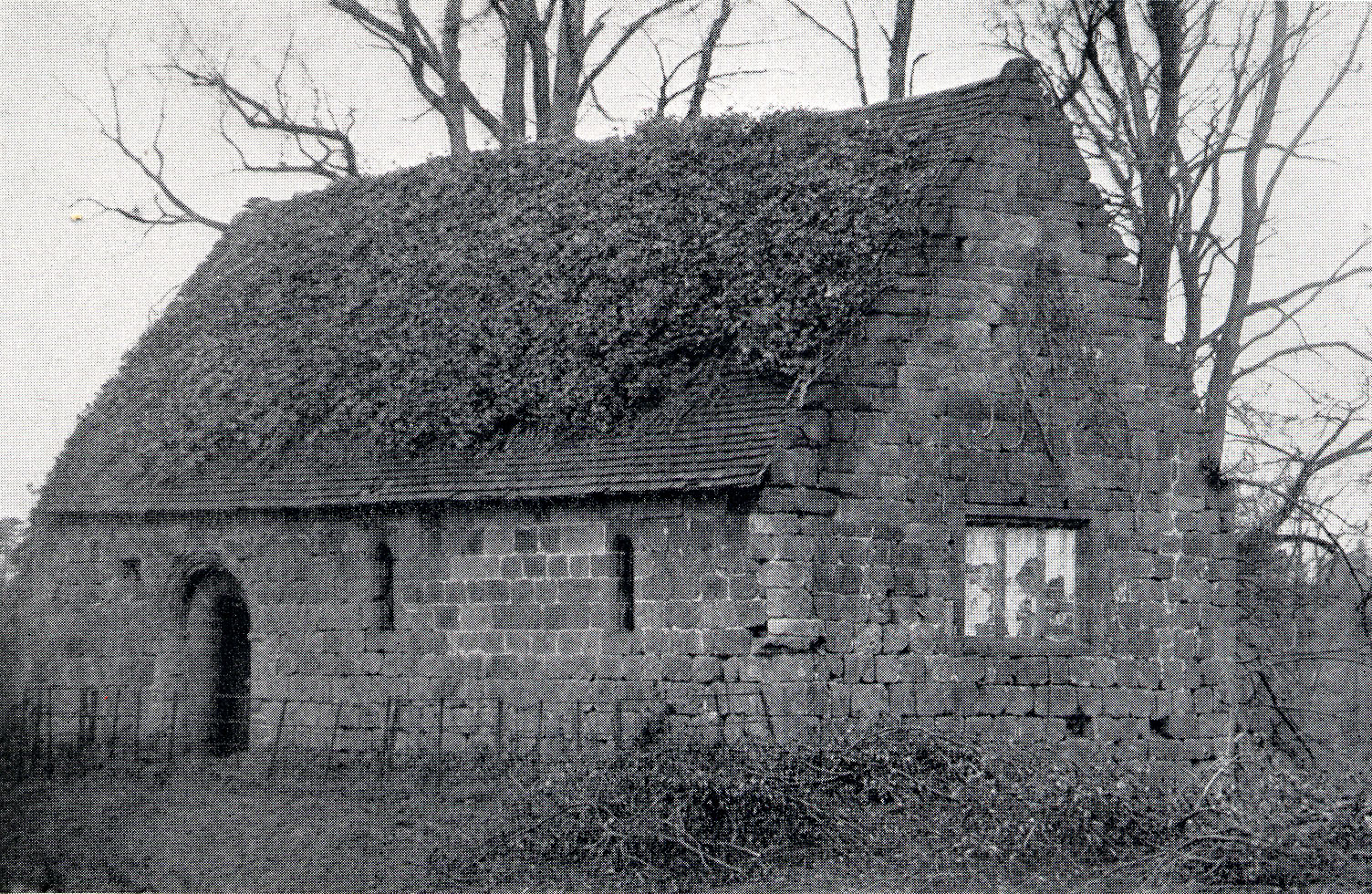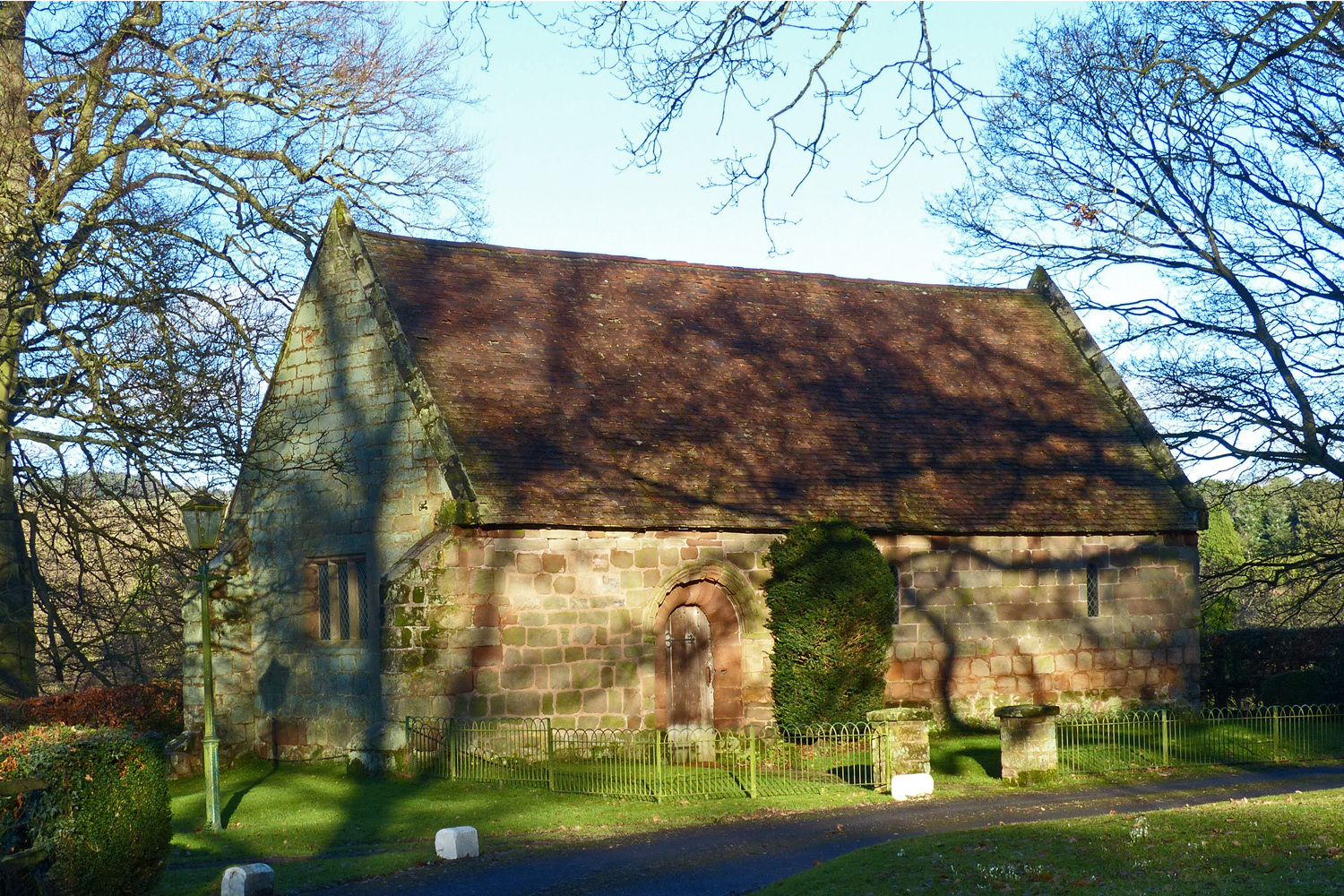 Bell Hall Chapel,  c1915.                                                                           Bell Hall Chapel,  January 2014.
Websites:          Grade II* Listed Building:  Listing Details Here.
                           Historic England list for England:  click here
References and some further sources:
Aiken, John. Census of Religious Worship, 1851: The Returns for Worcestershire.
Bridges, Tim. Churches of Worcestershire (2005)
Brooks, Alan, and Nikolaus Pevsner. Buildings of England: Worcestershire  (2007)
Morgan, Paul. Inspections of churches and parsonage houses in the Diocese of Worcester in 1674, 1676, 1684, and 1687 (1986)
Noake, John. The Rambler in Worcestershire or, Stray Notes on Churches and Congregations.  Volume II: (1851)
Ransome, Mary. The State of the Bishopric of Worcester, 1782-1808  (1968)
Stanton, George K.. Rambles and researches among Worcestershire churches: with historical notes relating to the several parishes  Volume I: (1884)
 n.b. Full details of these books are on bibliography and sources page
 Other nearby churches are:  Bromsgrove,  Clent,  Fairfield,  Hagley.
 Click on red text for a link. (External website links open in a new window.)                                   Page updated November 2016.

---