Anglican: St Peter
The 14th century timber framed nave is unique in the county. The chancel was added in 1880 by W J Hopkins.
St Peter's features in both Simon Jenkins' England's 1000 Best Churches (2000) and Betjeman's Best British Churches. (New Edition 2011) 
The church is usually locked with keyholder information on the notice board. (September 2013) 
 
                St Peter's Church  c1950.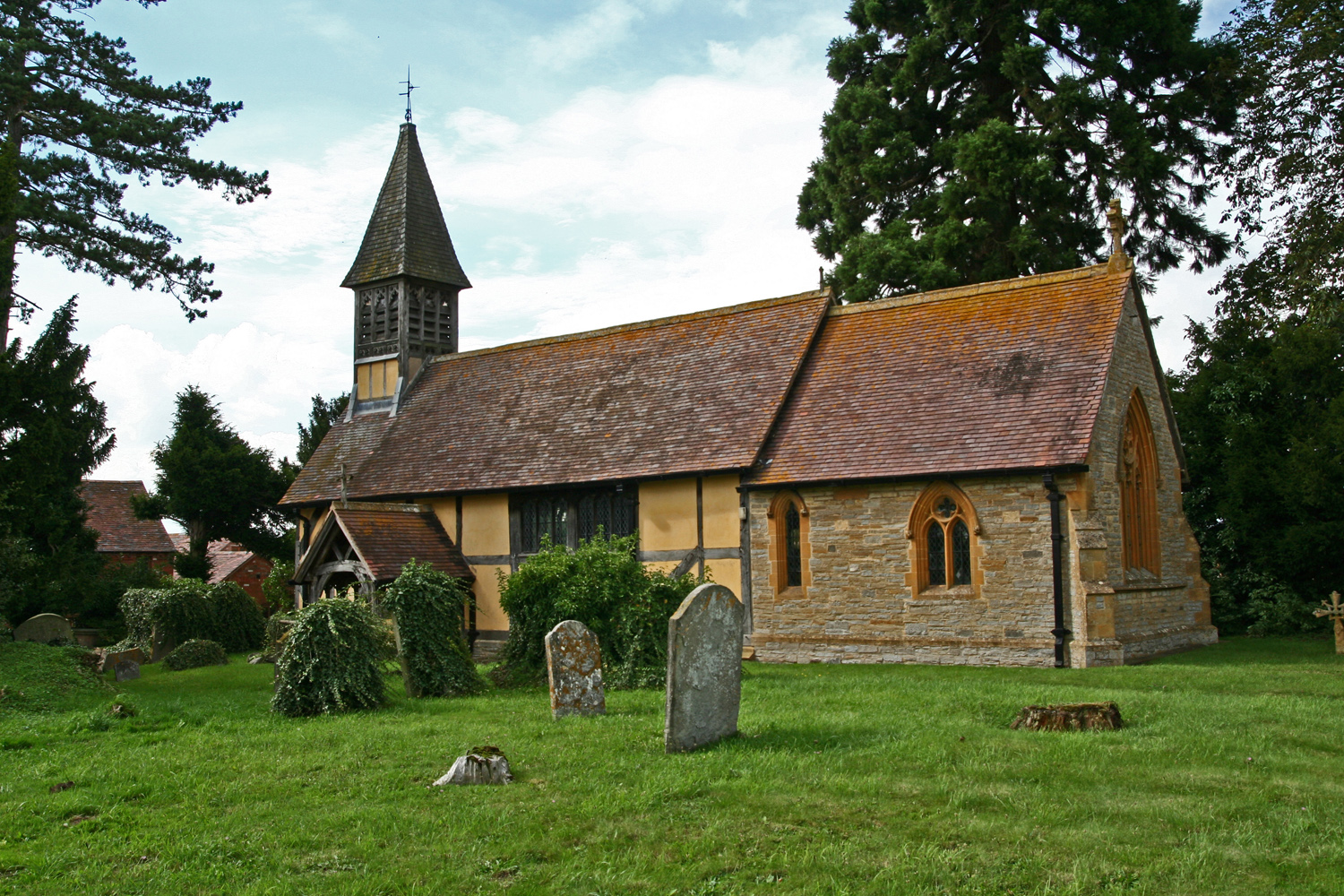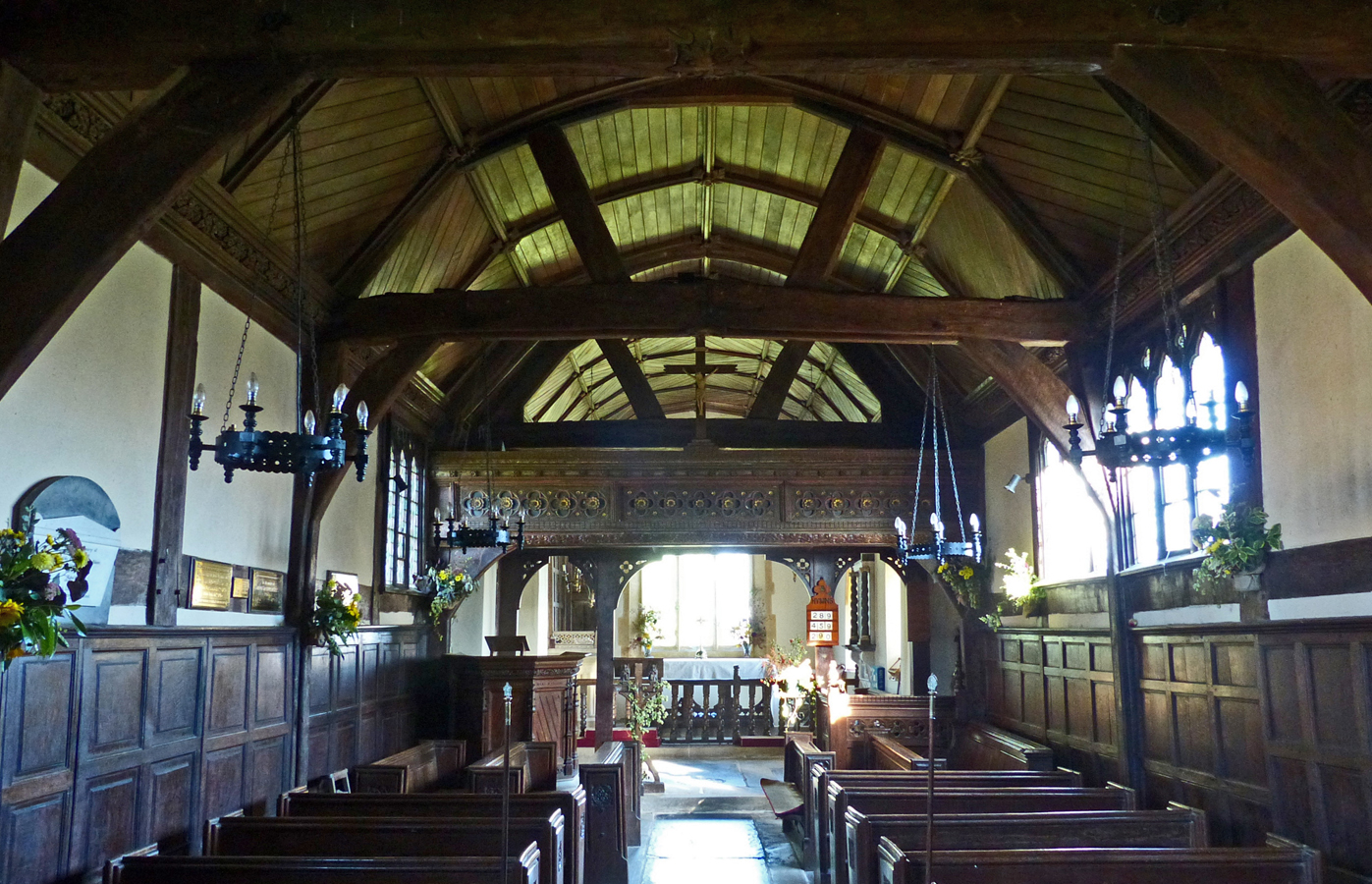 St Peter's Church,  August 2008.                                  Interior with medieval rood loft, September 2013
For other recent pictures Please Click Here.     (www.flickr.com/tudorbarlow)

References and some further sources:
Aiken, John. Census of Religious Worship, 1851: The Returns for Worcestershire.
Bridges, Tim. Churches of Worcestershire (2005)
Brooks, Alan, and Nikolaus Pevsner. Buildings of England: Worcestershire  (2007)
Morgan, Paul. Inspections of churches and parsonage houses in the Diocese of Worcester in 1674, 1676, 1684, and 1687 (1986)
Noake, John. The Rambler in Worcestershire or, Stray Notes on Churches and Congregations.  Volume II: (1851)
Ransome, Mary. The State of the Bishopric of Worcester, 1782-1808  (1968)
Stanton, George K.. Rambles and researches among Worcestershire churches: with historical notes relating to the several parishes  Volume II: (1886)
 n.b. Full details of these books are on bibliography and sources page
Websites:        British History Online entry for Besford:   www.british-history.ac.uk
                         Grade II* Listed Building:  Listing details here.
                         Historic England list for England:click here
                         A Church Near You.
                         Family History Website
                 
You can see more of the work of W J Hopkins in Worcestershire churches here.
For other local churches please see under  Birlingham,  Defford,  Eckington,  Pershore
 Click on red text for a link.  (External websites open in a new window.)                                    Page updated November 2016.
---