Anglican: St John the Baptist
Built in the Decorated style, 1864/65, by W J Hopkins. A fairly plain church but its main feature is the west rose window. Designed by A J Davies, and made by the Bromsgrove Guild, it was installed and dedicated in 1921 as a memorial to the 12 men of the village who died in the First World War. Each of the 12 main panels represents the regiment or part of the armed forces in which the men served. For detailed and close up images of the window Please Click Here.   (www.flickr.com/amthomson)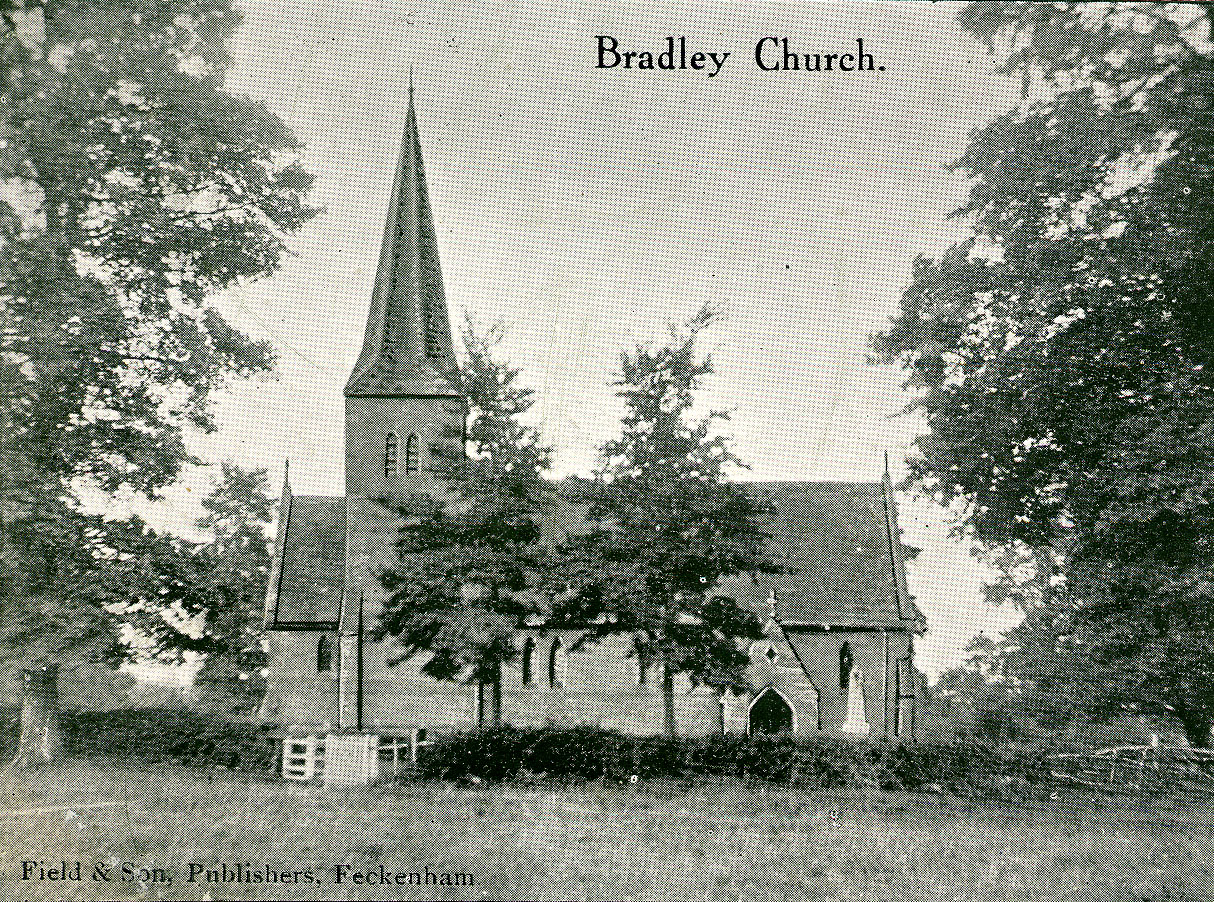 St John the Baptist from old undated postcard.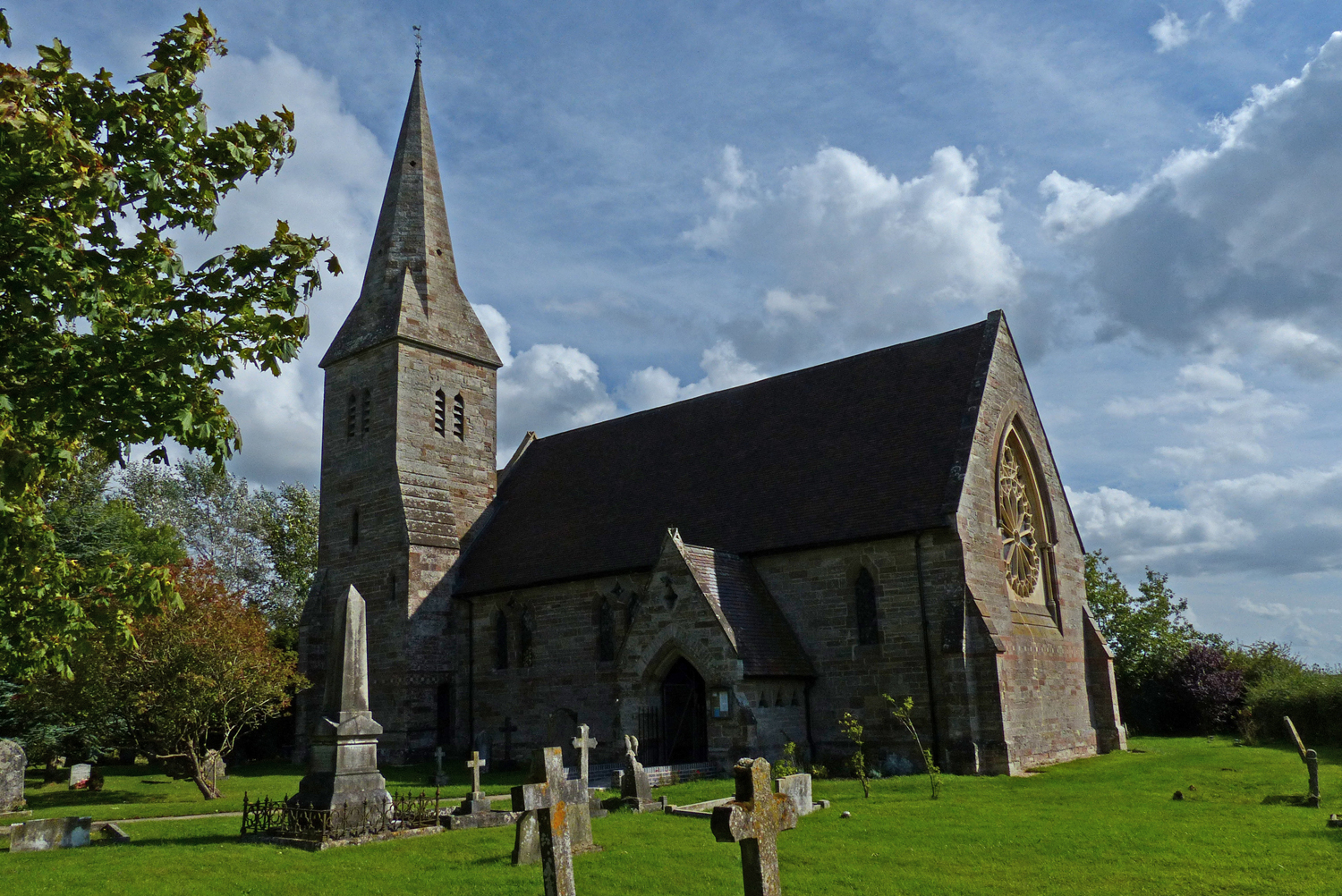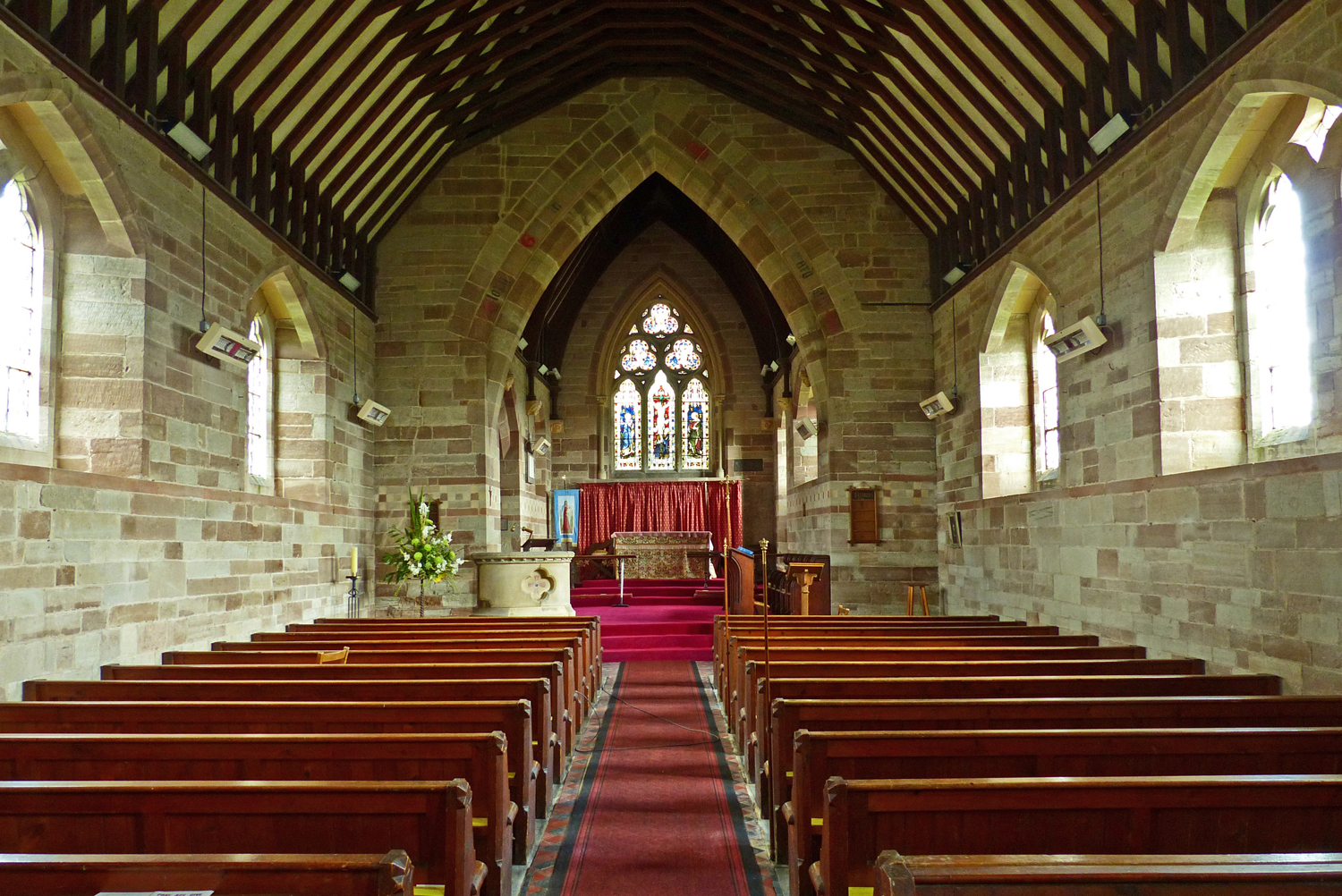 St John the Baptist, August 2014.                                
For more pictures from 2014 Please Click Here.    (www.flickr.com/tudorbarlow)
References and some further sources:
Aiken, John. Census of Religious Worship, 1851: The Returns for Worcestershire.
Bridges, Tim. Churches of Worcestershire (2005)
Brooks, Alan, and Nikolaus Pevsner. Buildings of England: Worcestershire  (2007)
Morgan, Paul. Inspections of churches and parsonage houses in the Diocese of Worcester in 1674 , 1676, 1684, and 1687 (1986)
Noake, John. The Rambler in Worcestershire or, Stray Notes on Churches and Congregations.  
             Volume III (1854)
Ransome, Mary. The State of the Bishopric of Worcester, 1782-1808  (1968)
Worcestershire Archive and Archaeology Service, The Hive Worcester, Parish Papers:
 n.b. Full details of these books are on bibliography and sources page
 Websites:        British History Online:  Entry for Fladbury refers to Stock and Bradley.
                          Grade II Listed Building:  Listing details here.
                          Historic England list for England: Click here.
                           A Church Near You.
                          Family History Website 
Towers and Spires Cycling Tour (PDF)
You can see more of the work of W J Hopkins in Worcestershire churches here.
Stock Green Baptist Chapel.

The Civil parish is known as Stock and Bradley. This 1846 chapel lies in the hamlet of Stock Green. It is still used for services on the first and third Sundays of each month.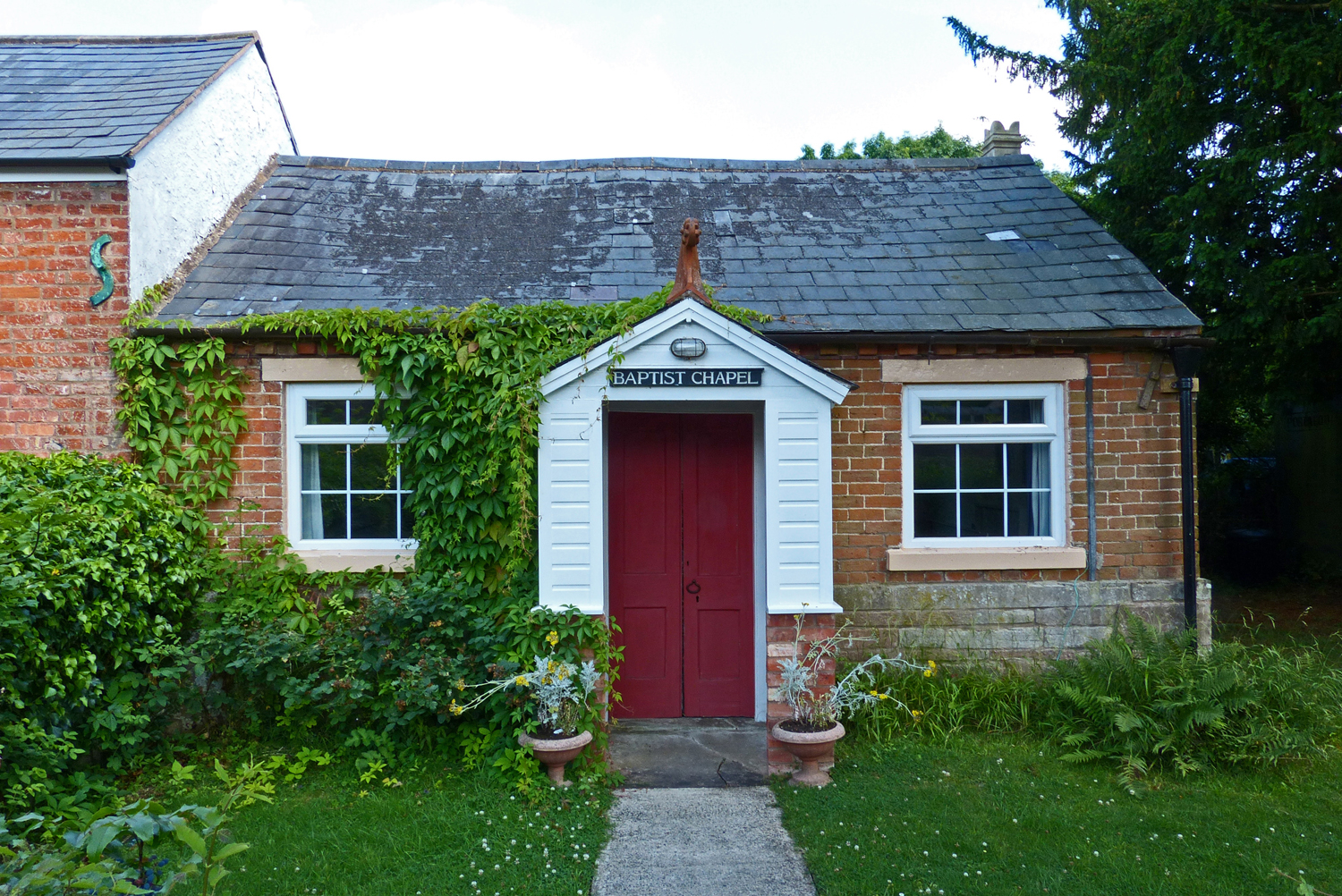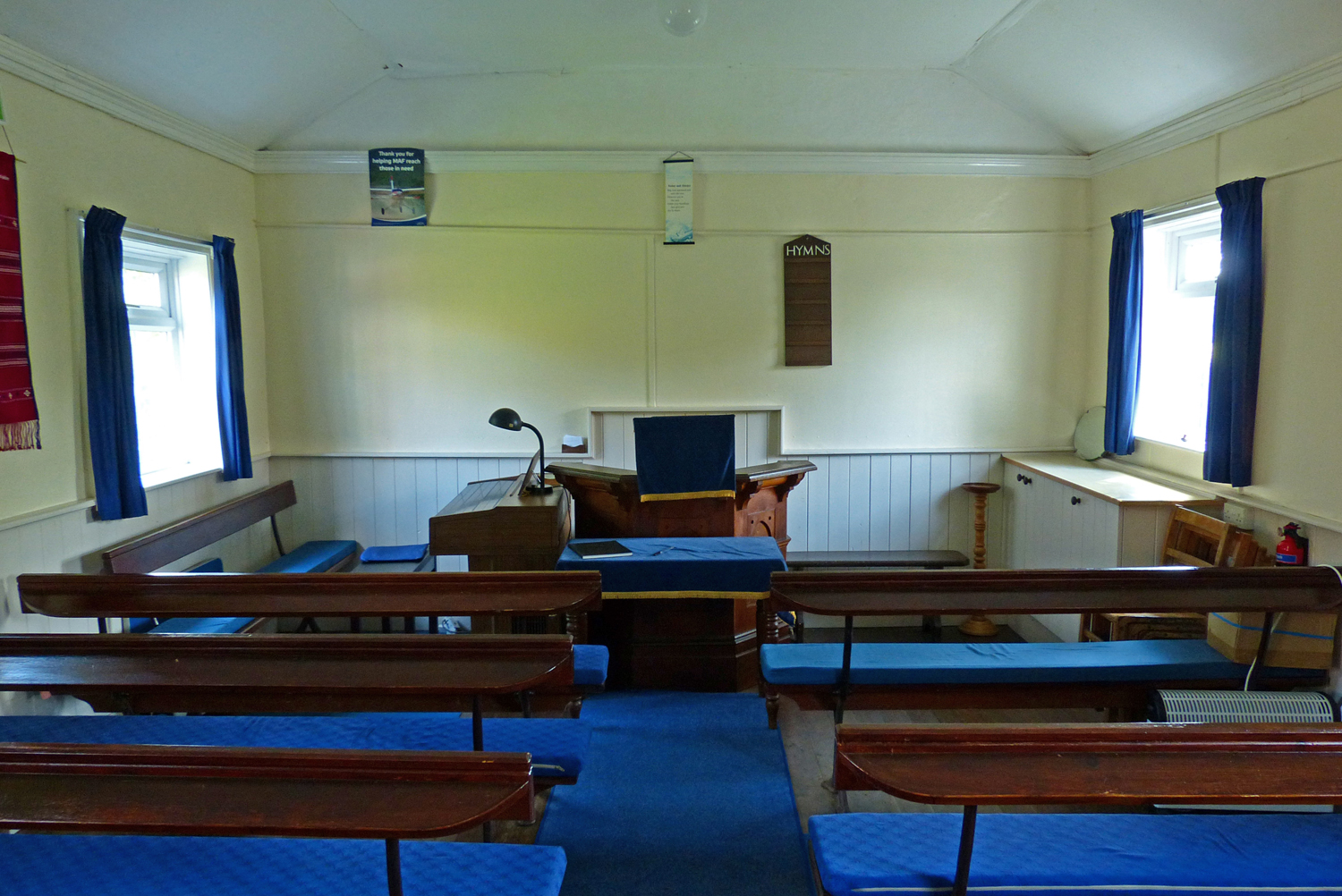 Stock Green Baptist Chapel,  July 2014.
For some other 2014 pictures Please Click Here.           (www.flickr.com/tudorbarlow) 
Heart of England Baptist Association.
Family History Website.
Other nearby churches are:  Astwood Bank,  Droitwich,  Feckenham,  Hanbury,  Inkberrow
Please click on red text for a link.  (External websites will open in a new window.)                       Page updated May 2022
---