Bromsgrove Baptist Church
Bromsgrove Baptist Church
A modern building in New Road, erected in 1990 to replace a Gothic chapel of 1866.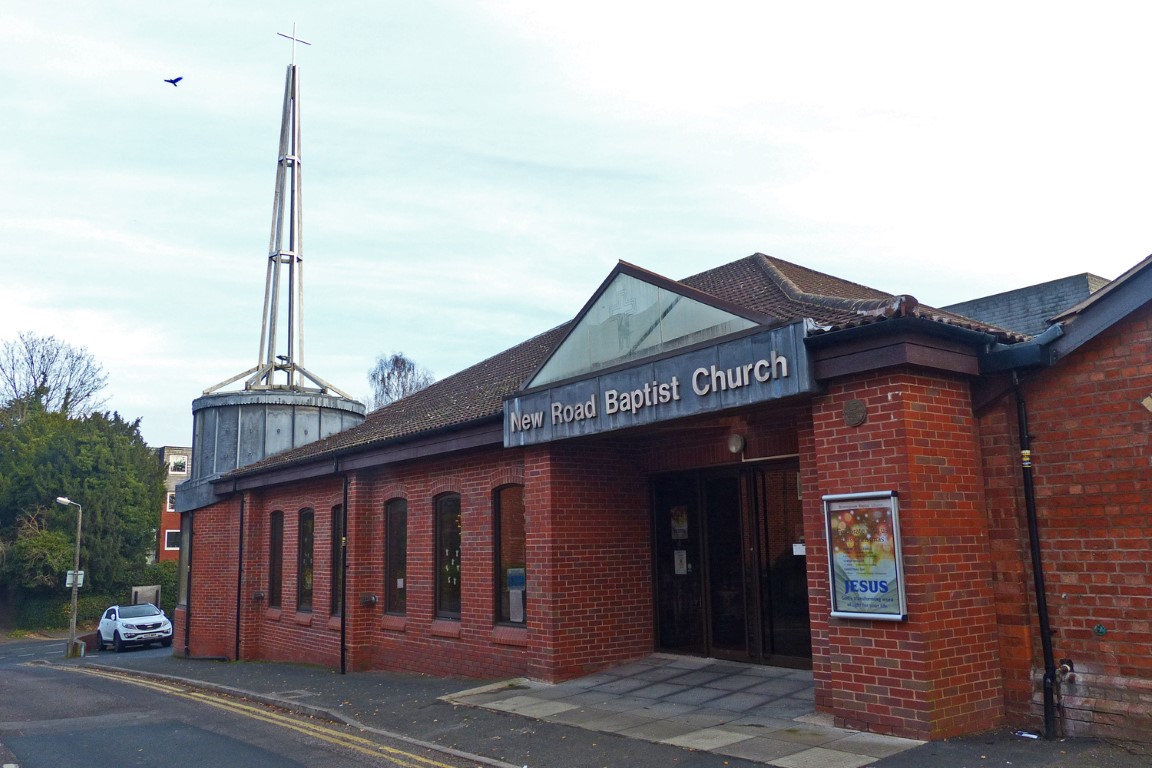 Bromsgrove Baptist Church, December 2013.
References:
Brooks, Alan and Nikolaus Pevsner. Buildings of England:  Worcestershire,  (2007)
McGregor-Smith, Jennie. From Bromsgrove to Aston Fields (2008).
Full details of these books on the Bibliography Page
Websites:          Bromsgrove Baptist Church.
                           A short history of Non-Conformists in Bromsgrove (PDF)
                           nb. pdfs may appear in your download folder            
                           Family History Website.
Return to Bromsgrove Main Page.
Please click on red text for a link.  External websites will open in a new window.                      Page updated  May 2022
---