Bromsgrove Community Church
Bromsgrove. New Song Community Church.
Built as the Ebenezer Methodist Chapel in 1933. Used as an independent church since 1988, the New Song Community Church was founded in 2000.  (See church website below.)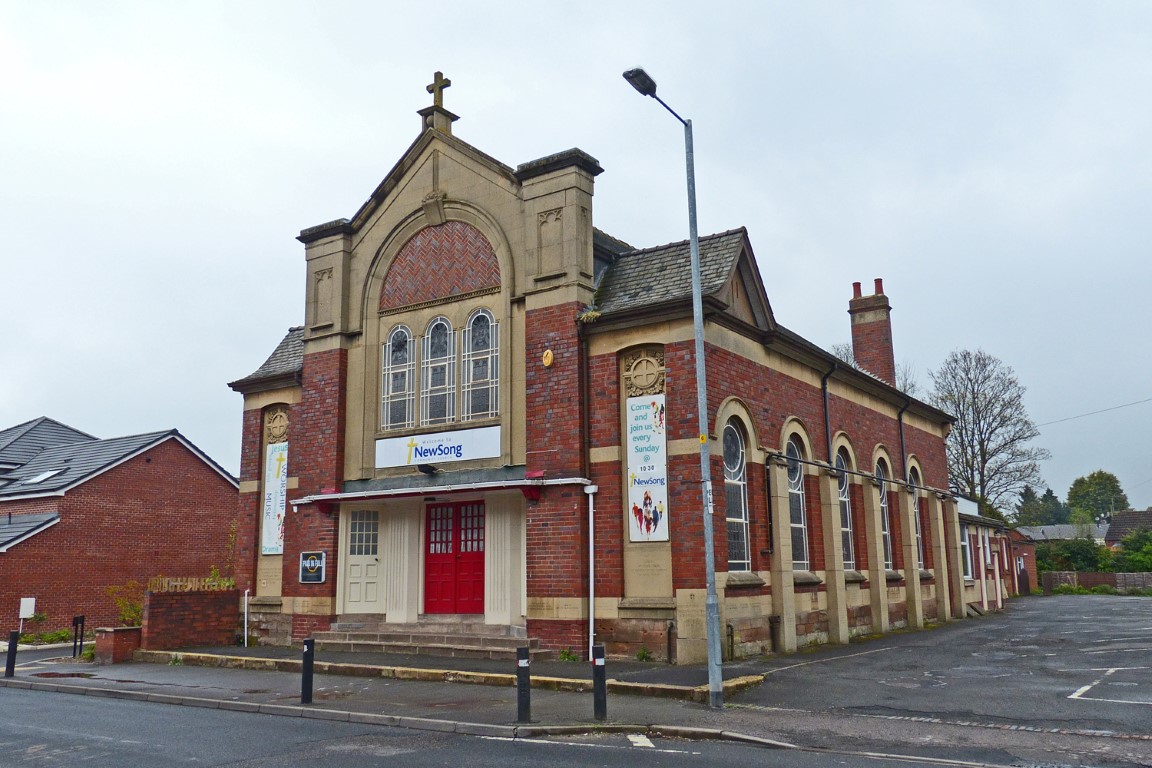 References:  Full details of this book are on the Bibliography Page.
Brooks, Alan and Nikolaus Pevsner.  Buildings of England:  Worcestershire,  2007.
Return to Bromsgrove Main Page.
Please click on red text for a link.  External websites will open in a new window.                      Page updated May 2022
---