Anglican: St Kenelm
A sandstone church, mainly 13th century, the south aisle added in the 14th century. All much restored in the mid 19th century by Harvey Eginton (1843) and James Cranston (1851-53). 
St Kenelm's is open daily during daylight hours.  (Ref  A Church Near You, January 2014.)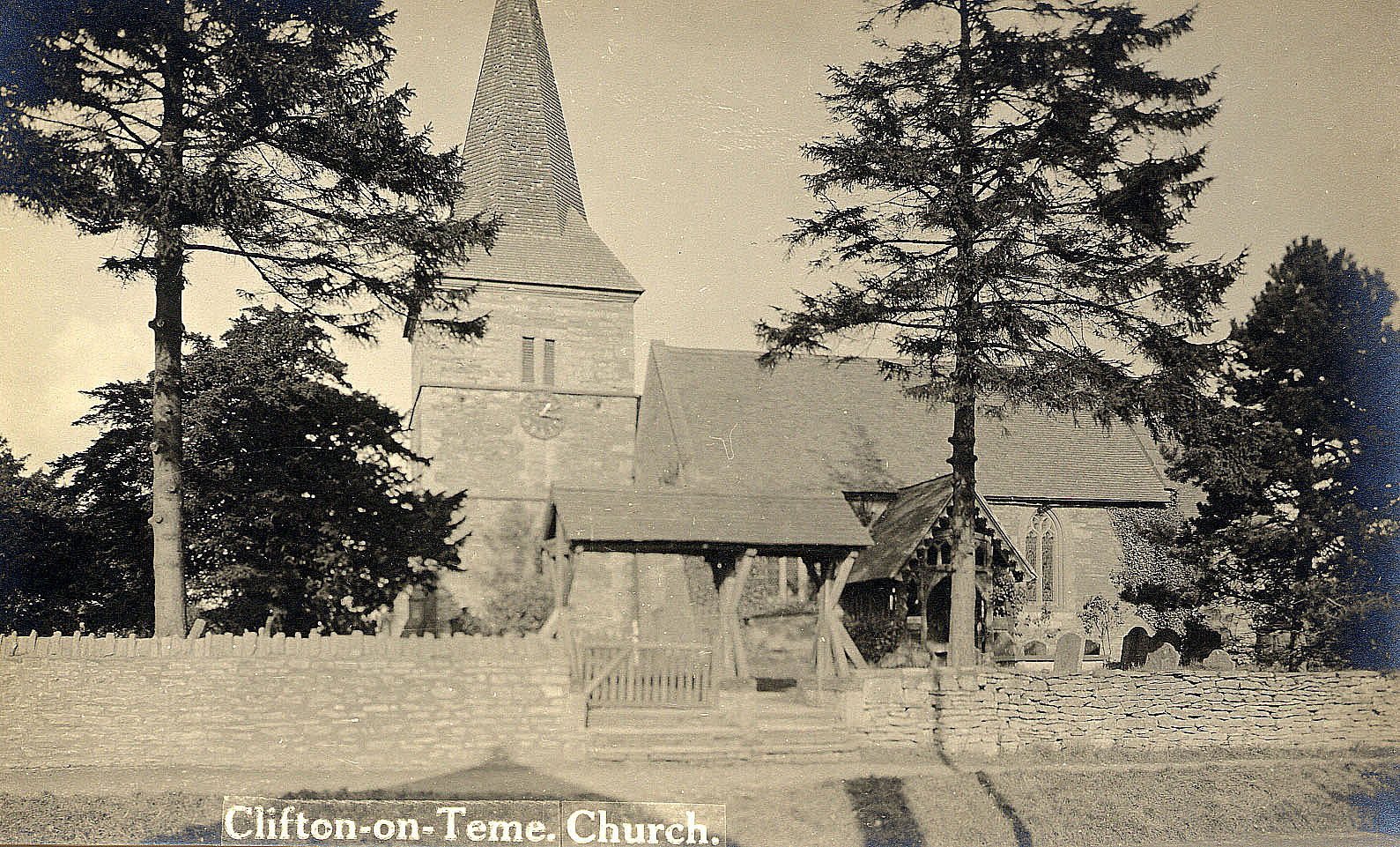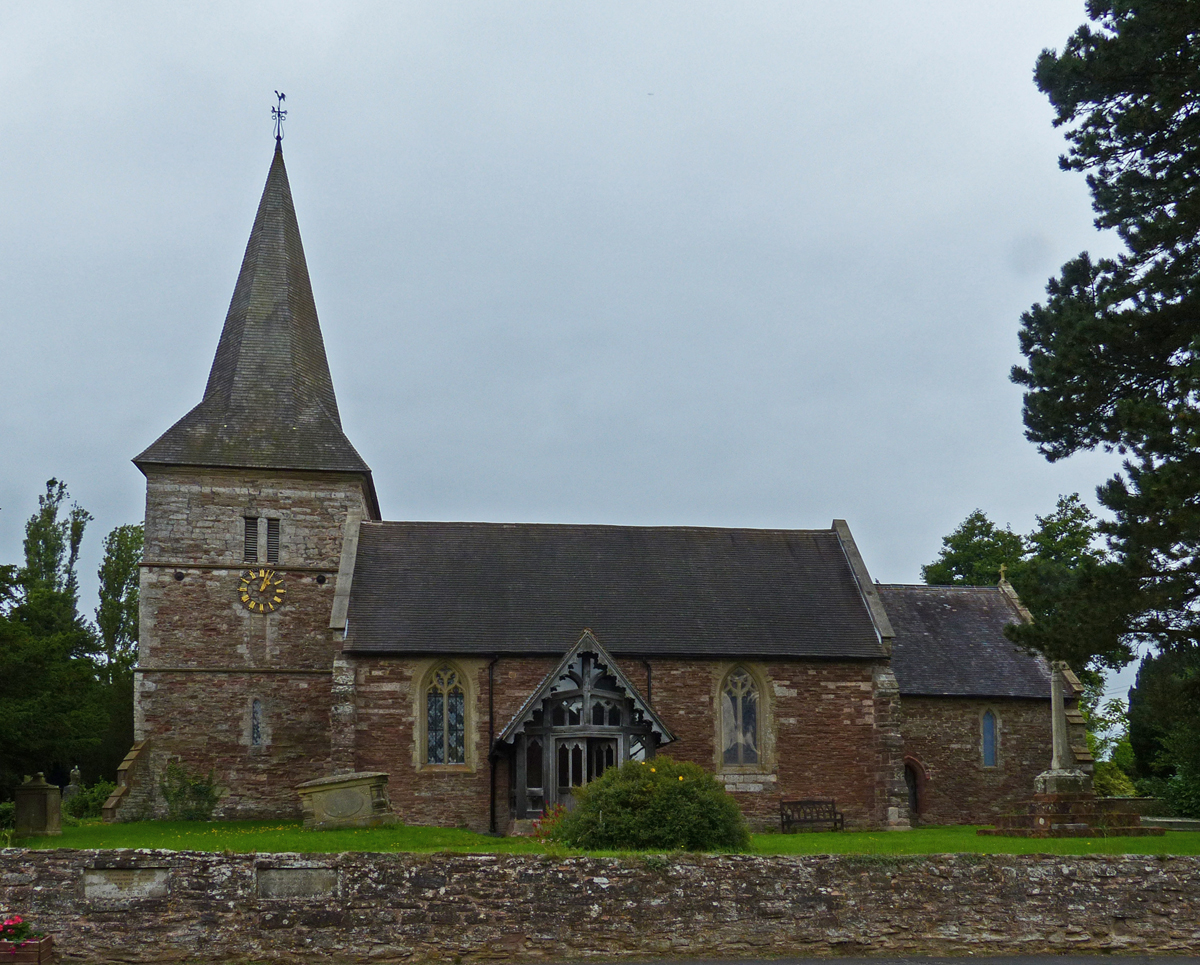 St Kenelm's from old undated postcard.                                                       St Kenelm's, August 2013.
For other recent (2013) pictures Please Click Here.  (www.flickr.com/tudorbarlow)
References and some further sources:
Aitken, John. Census of Religious Worship, 1851: The Returns for Worcestershire.
Bridges, Tim. Churches of Worcestershire (2005)
Brooks, Alan, and Nikolaus Pevsner. Buildings of England: Worcestershire  (2007)
Noake, John. The Rambler in Worcestershire or, Stray Notes on Churches and Congregations.  Volume II: (1851) 
n.b. Full details of these books are on bibliography page.
 Websites:        British History Online:  Entry for Clifton upon Teme.  
                          Grade II* Listed Building:  Listing details here.
                          Historic England listing:  Please click here.
                          A Church Near You.
                          Family History Website.
                          Church Plans Online:  Ground plan for 1851/53  (James Cranston).
 Nearby churches in this benefice/area are: Harpley,  Lower Sapey (CCT),  Shelsley Beauchamp,  Shelsley Walsh,  Martley.
(The link to Martley will take you to a further 8 churches in this benefice.)
Martley and Worcester West Deanery.
 Click on red text for a link. (External web links open in a new window.)                                Page updated  May 2022
---