Anglican: St Andrew
St Andrew's was built in 1789 and altered in 1882.  Was in Shropshire until 1895. The church was demolished in 1956, the churchyard remains in the care of the parish.  Since 1956 the parish church has been the 19th century mission church at nearby Button Oak (which is just in Shropshire).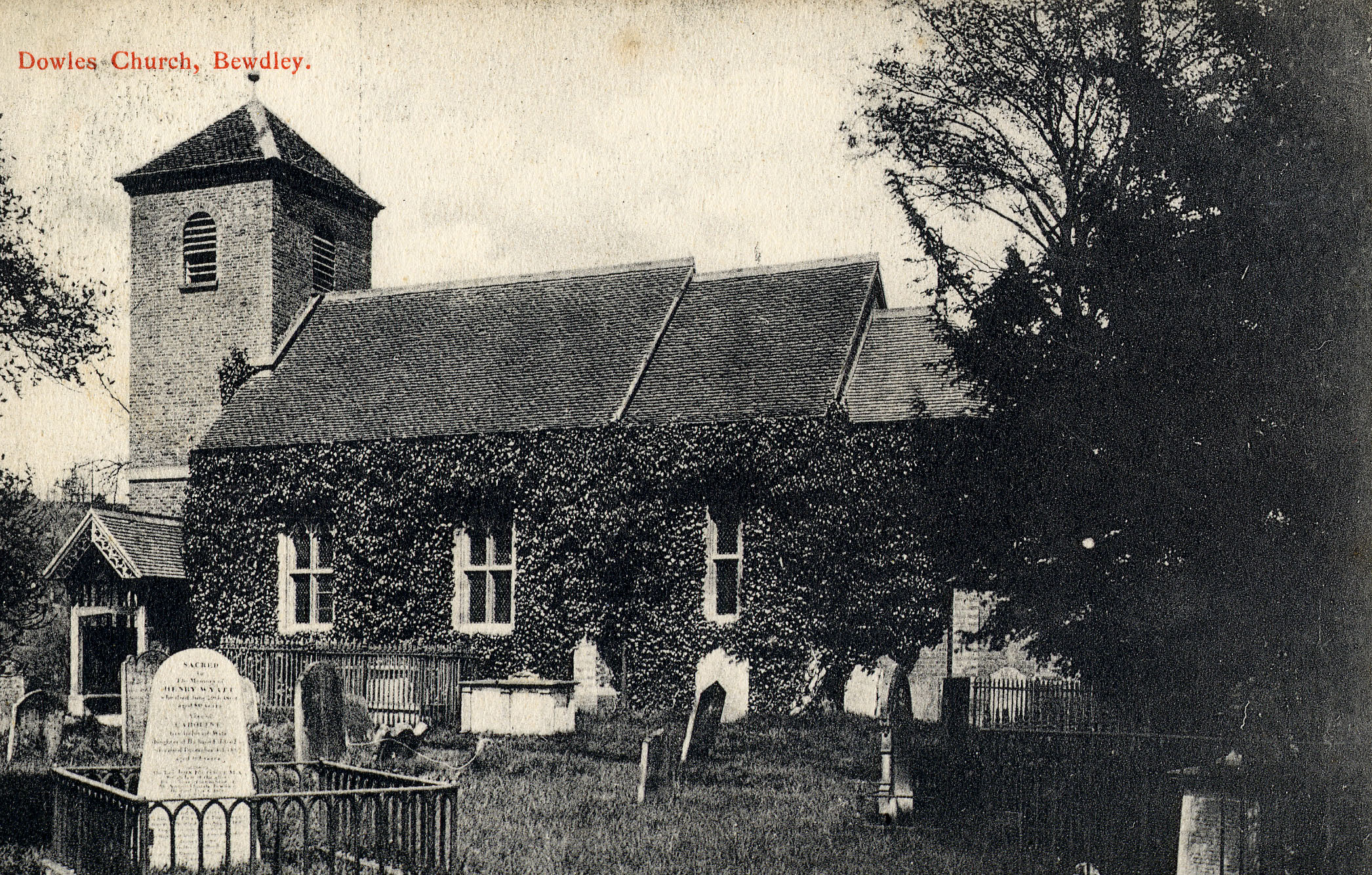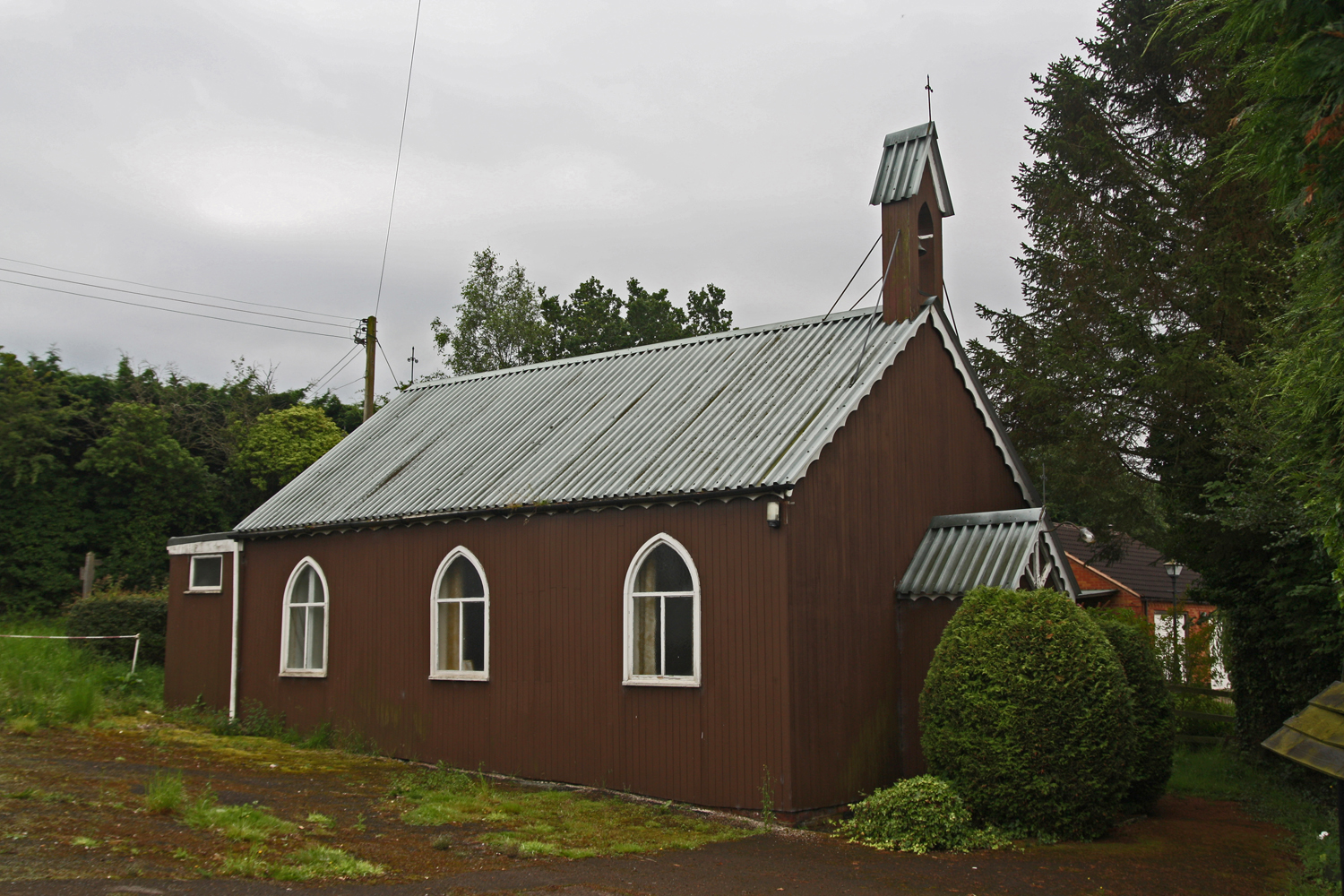 St Andrew's, Dowles, c1905.                                                 St Andrew's Mission Church at Button Oak, August 2012.
References and some further sources:
Brooks, Alan, and Nikolaus Pevsner. Buildings of England: Worcestershire  (2007)
 n.b. Full details of  books are on the bibliography page.
 Websites:        British History Online:  Entry for Dowles.
                          A Church Near You.
                          Family History Website.
Nearby Worcestershire Churches are:  Bewdley,  Kidderminster Deanery
 Click on red text for a link.  External website links will open in a new window.                       Page updated May 2022
---