Dudley St Augustine of Hippo
St Augustine of Hippo, Holly Hall

St Augustine's was built in 1884 to serve the developing Holly Hall and Woodside areas to the west of the town centre. The architect, H. Drinkwater of Oxford, designed a red brick building with a central bellcote. A planned large tower in the south west corner was never built. There are several stained glass windows by the Camms of Smethwick.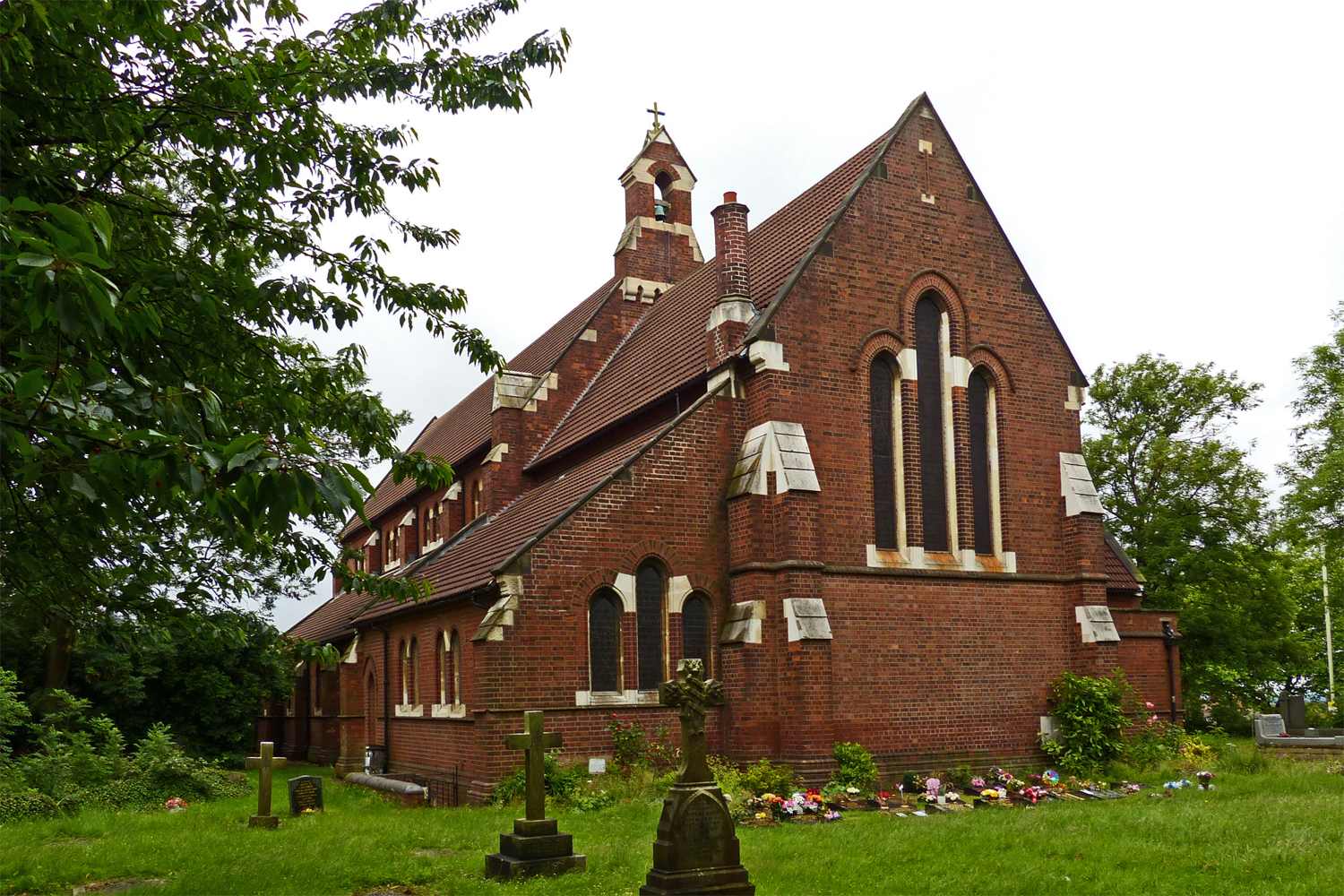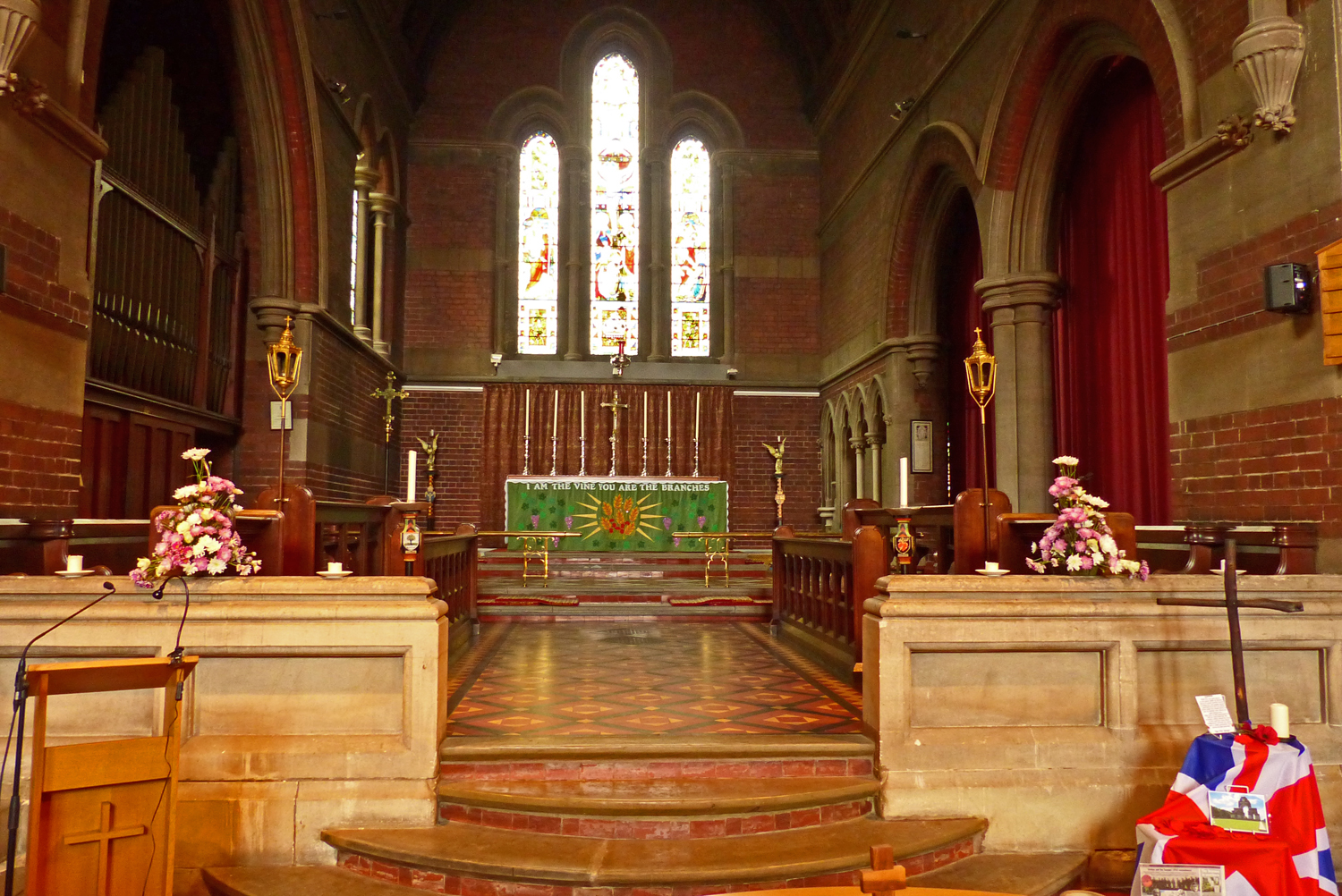 St Augustine's Church, August 2016
For more pictures:  Please Click Here                                                  (www.flickr.com/tudorbarlow)
References:
Bridges, Tim.  The Churches of the Black Country. (Logaston Press, 2008)
Pevsner, Nikolaus. The Buildings of England: Staffordshire, 1974.
Websites:           
                            A Church Near You
                            Family History Website
                            Church Plans Online (1)    Ground Plan 1881
                            Church Plans Online (2)    Proposed west end with tower.
For details of nearby churches:    Return to Dudley Main Page
Please click on red text for a link. External websites will open in a new window.               (Page updated September 2022)
---