Dudley, St John the Evangelist, Kates Hill
Built in 1840 by local architect William Bourne, St John's is almost identical to his other Dudley church, St James. Became a separate parish in 1844 and the first vicar, Edward Noot, served until 1905. Closed to public worship in 2002 when it was deemed structually unsound. However the building was taken over by the St John's Preservation Group in 2009 and it is now open to visitors daily from 10 – 4 with a charity shop and cafe.  The large churchyard is the resting place place of several notable local people and has extensive views over the Black Country.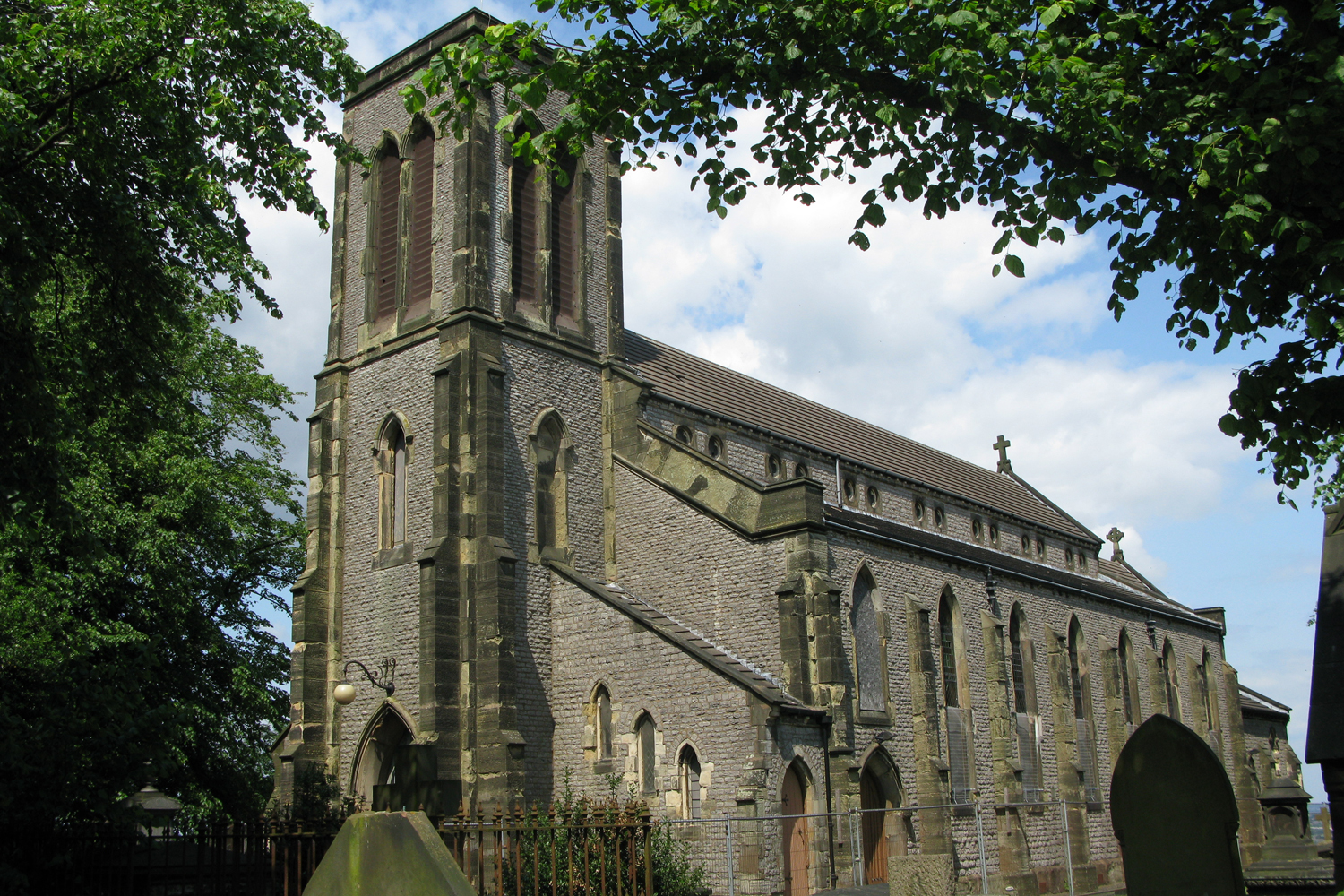 St John the Evangelist exterior.    (Wikimedia Commons)
Image from Google Images. If we have infringed your copyright please let us know.
References:     The Buildings of England, Staffordshire, Nikolaus Pevsner.  (Penguin Books, 1974) 
                          Churches of the Black Country, Tim Bridges. (Logaston Press, 2008)
Websites:          Grade II Listed Building:   Listing Details Here
                           Historic England Listing
                           A Church Near You
                           Family History Website
                          St John's Preservation Group Facebook Group
For other nearby churches:   See Dudley Main Page
Please click on red text for a link. External websites will open in a new window.                   Page updated May 2022
---