Anglican: St Peter and St Paul
A Norman church, built of local tufa stone, dating from the 12th century. The south door, with blank arcading above, is evidence of the early date. The church was extended in the 14th century and much restored in the 19th century. The red brick west tower was built c1830 to replace a wooden structure. There are four carved wall panels from the Norman period, two inside and two, much weathered, outside.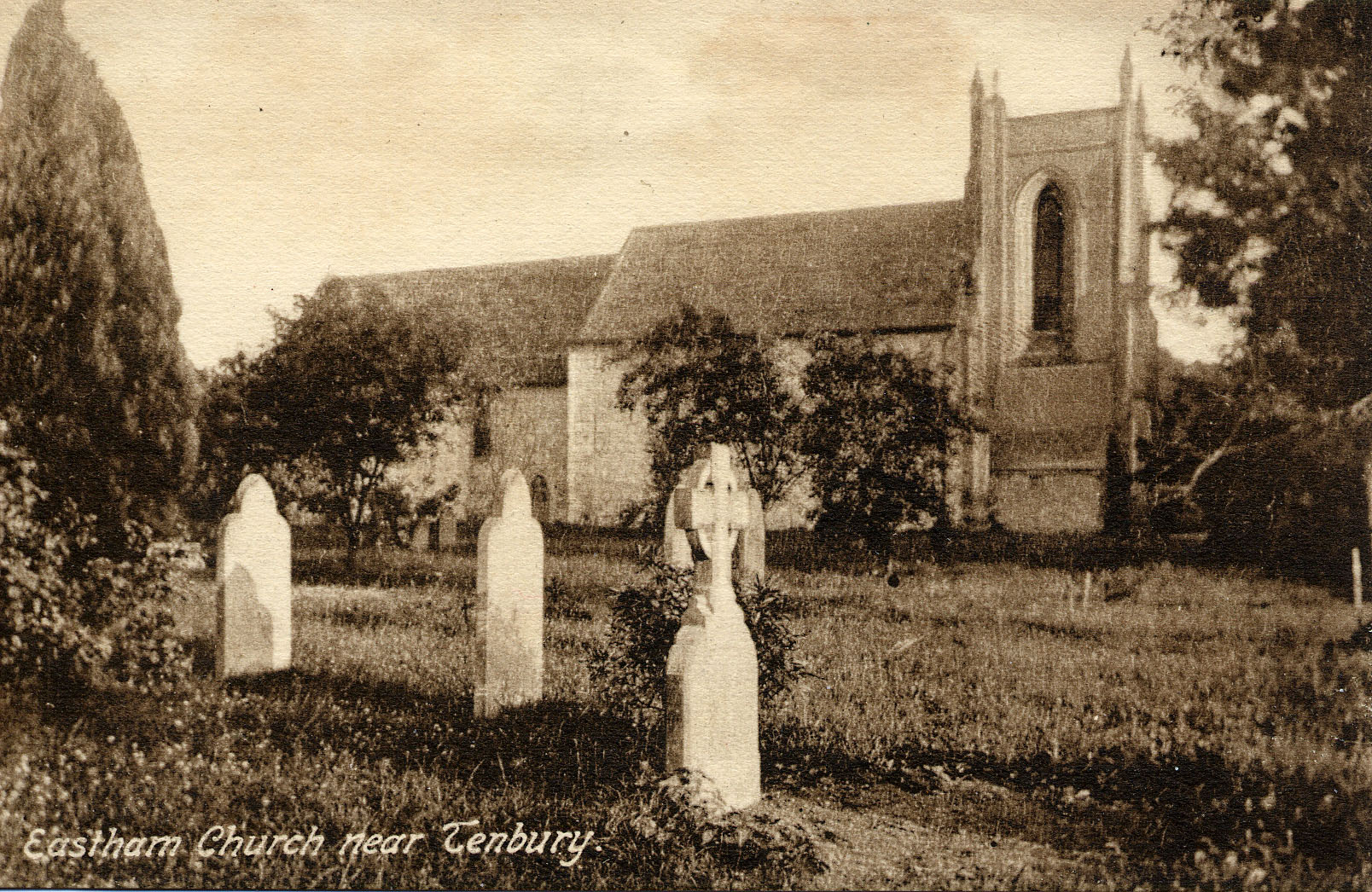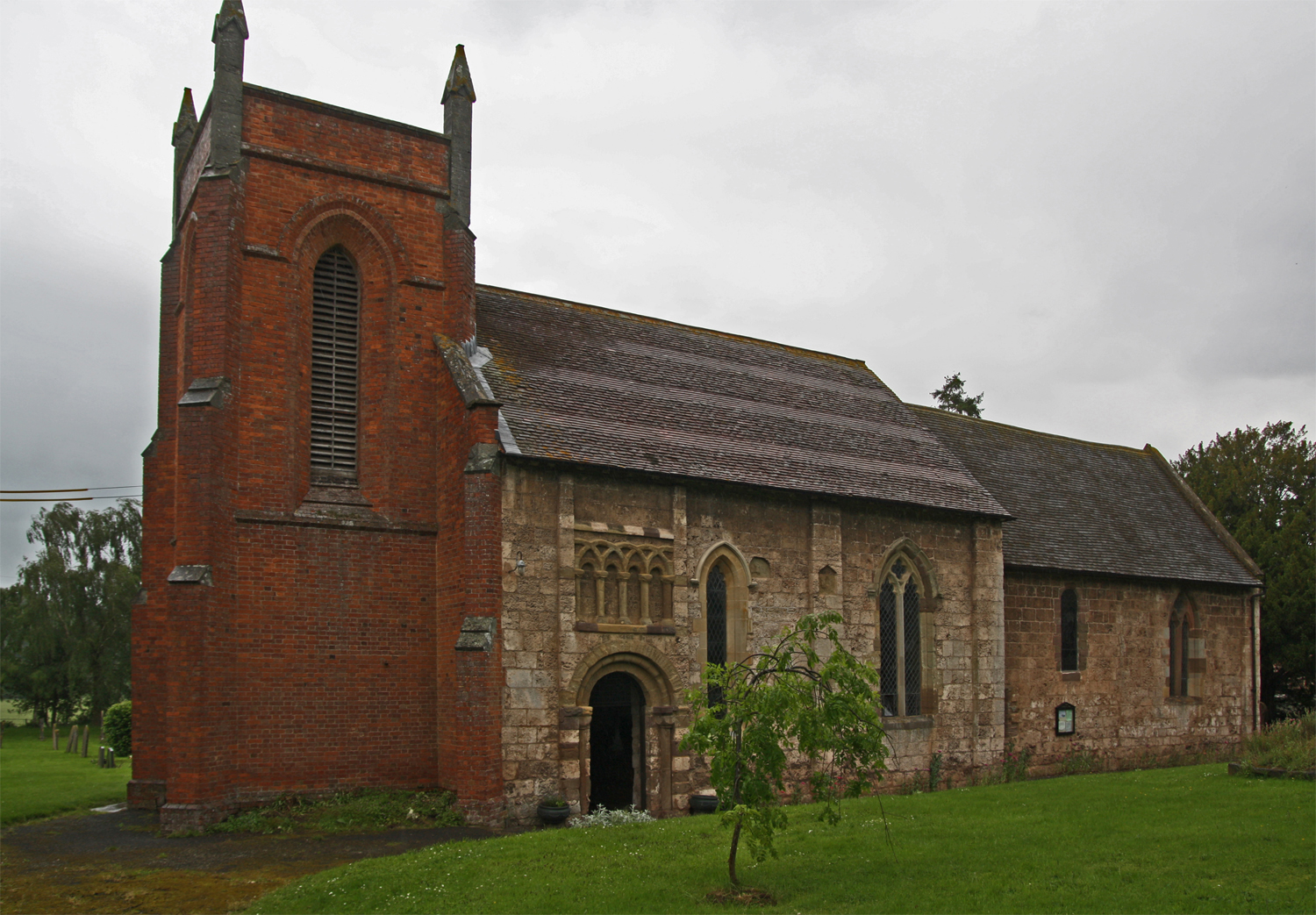 Eastham Church from an old undated postcard.                                       Eastham Church, June 2012.
For other recent (2012) pictures Please Click Here.    (www.flickr.com/tudorbarlow)
References and some further sources:
Aitken, John. Census of Religious Worship, 1851: The Returns for Worcestershire.
Bridges, Tim. Churches of Worcestershire (2005)
Brooks, Alan, and Nikolaus Pevsner. Buildings of England: Worcestershire  (2007)
Noake, John. The Rambler in Worcestershire or, Stray Notes on Churches and Congregations.  Volume III (1854), p.332
n.b. Full details of these books are on the bibliography page.
 Websites:        British History Online:  Entry for Eastham.
                          Grade I Listed Building: Listing Details Here.
                          Historic England listing: Please Click Here
                          Church Plans Online:  1831 ground plan. (Unsigned)
                          Parish Website.  (Teme Valley South Churches.)
                          A Church Near You.
                          Family History Website.
Nearby churches are:  Lindridge,  Knighton on Teme,  Rochford,  Tenbury Wells,  Stourport Deanery
 Click on red text for a link.  External website links open in a new window                          Page updated  May 2022
---