Anglican: St Saviour
West, or Lower Hagley expanded in the 19th century with the arrival of the railway.   The large Perpendicular style church was built in 1907/08 to replace a mission church of 1882. St Saviour's is usually open during daylight hours. (Ref: Local information September 2014.)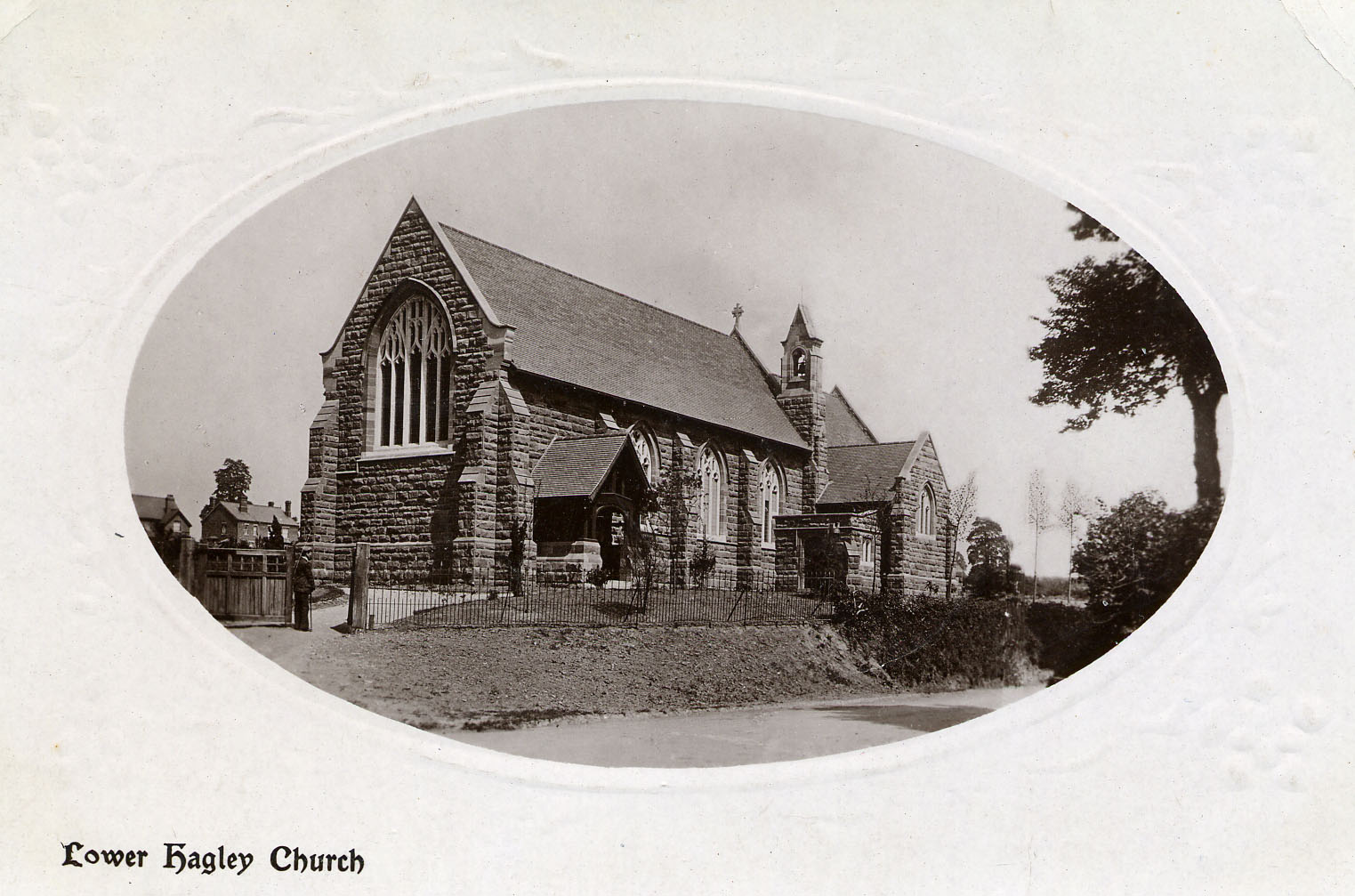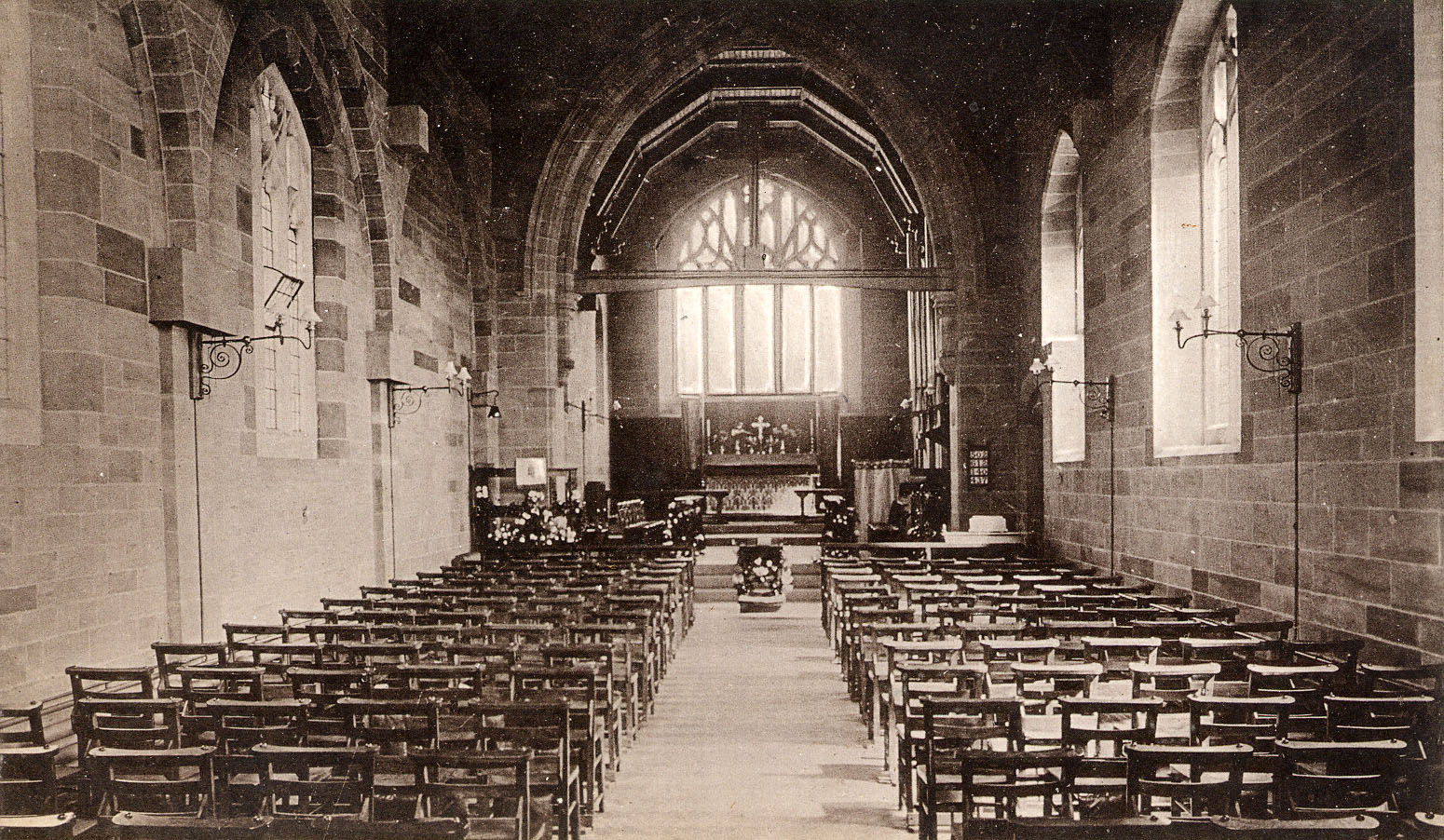 St Saviour's Church from postcard dated 1909.                                     St Saviours Interior. Undated postcard.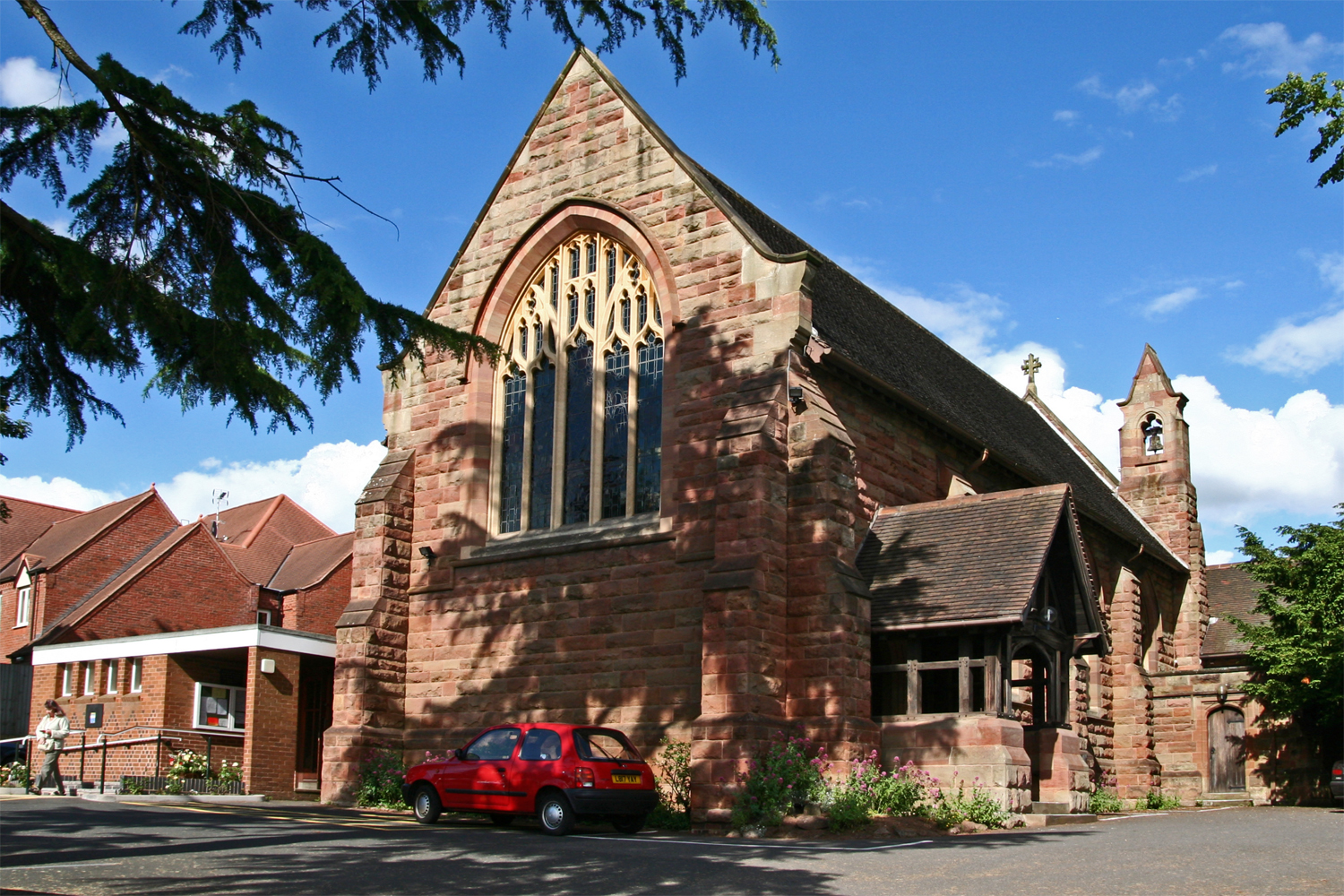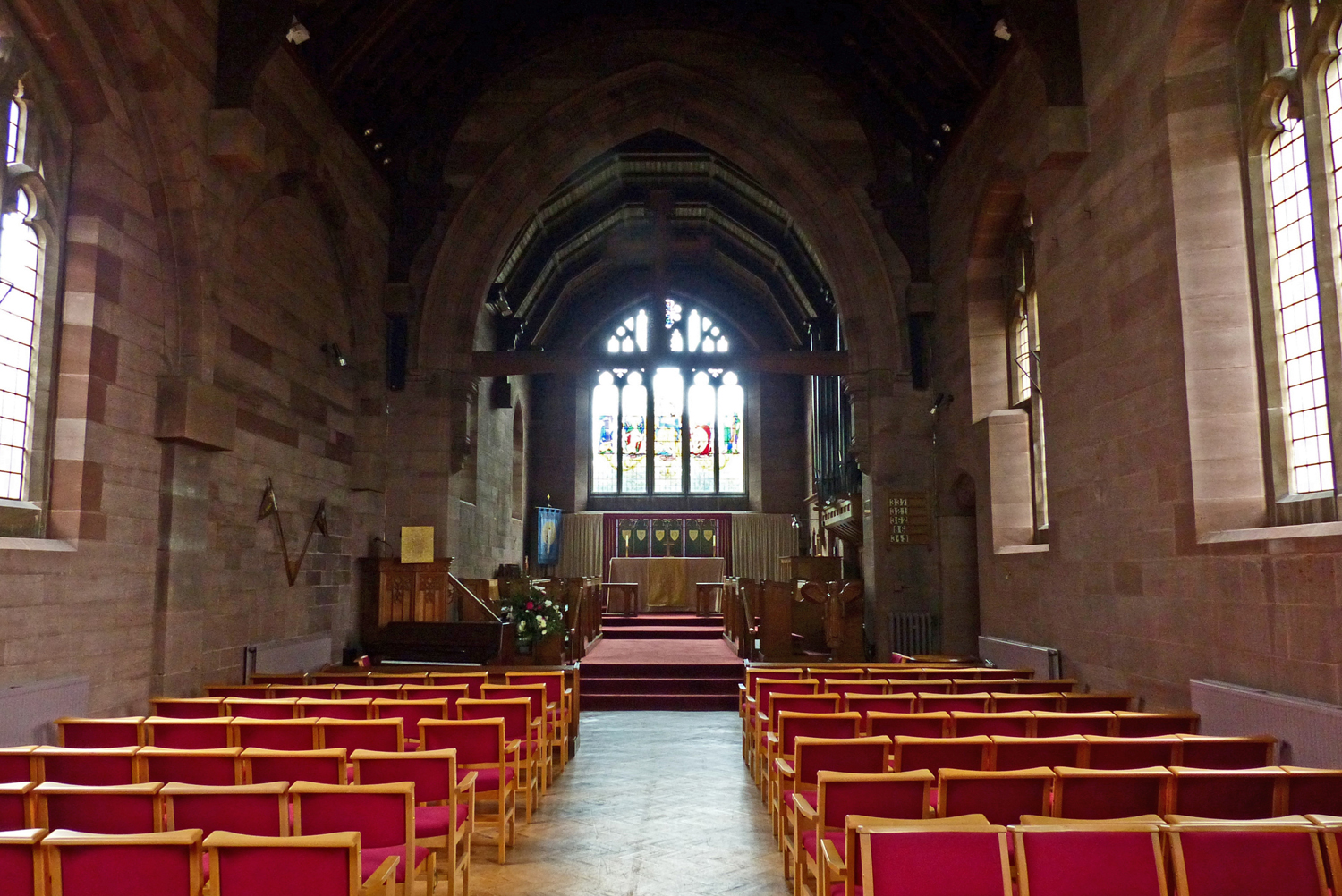 St Saviour's Church Exterior,  June 2008.                                      St Saviour's Church Interior, September 2014.
For more pictures from 2008/2014:  Please Click Here.   (www.flickr.com/tudorbarlow)
References and some further sources:
Bridges, Tim.  Churches of Worcestershire,  2005.
Brooks, Alan and Nikolaus Pevsner.  Buildings of England:  Worcestershire,  2007.
n.b. Full details of these books are on the Bibliography Page. 
Websites:     British History Online:  Entry for Hagley.
                      Hagley Parish Website.
                      A Church Near You.
                      Family History Website.
Independent:  Hagley Free Church.
 
Hagley Free Church was founded in 1905. See the history section of the church website for more details and old pictures.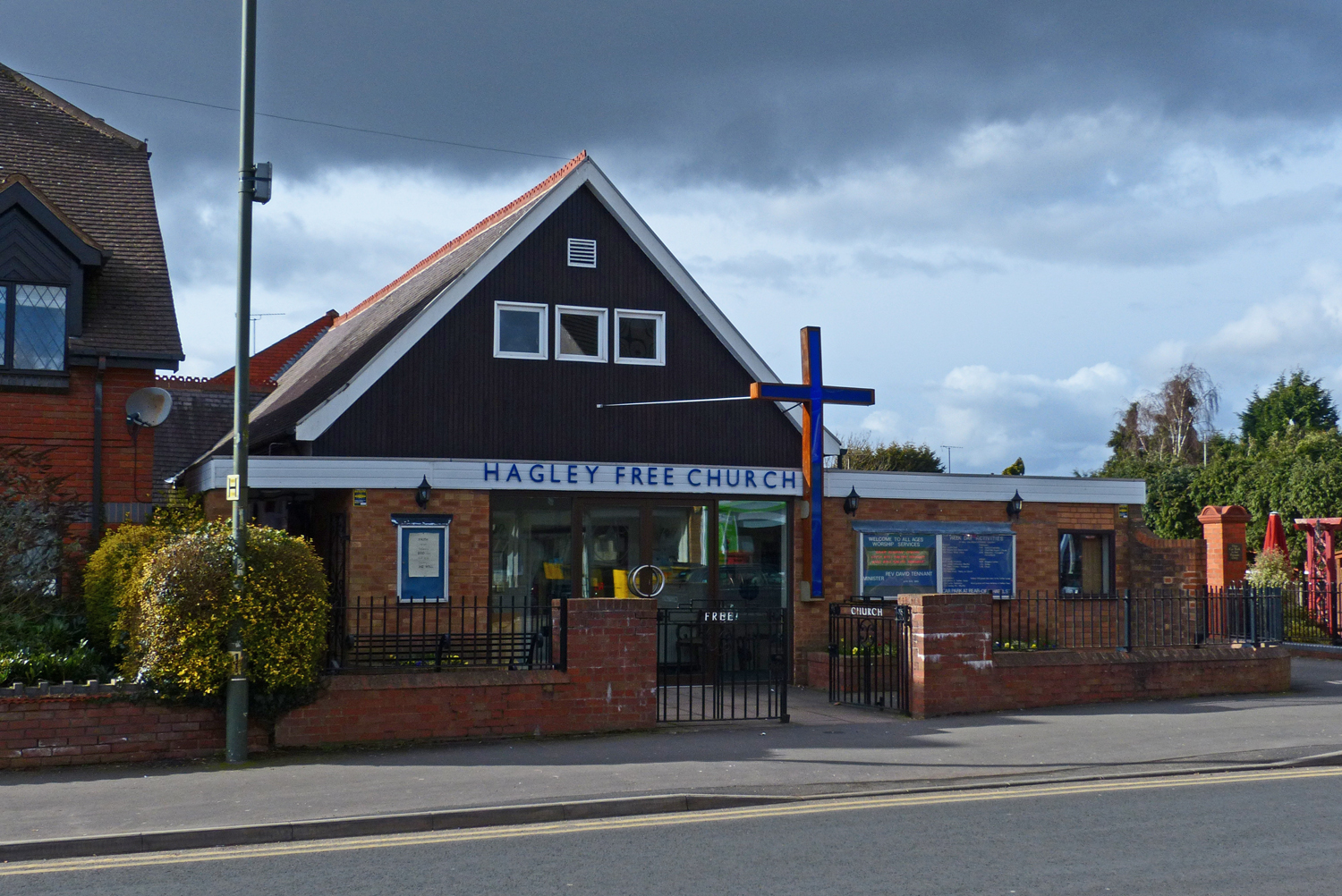 Hagley Free Church, February 2015.
Nearby churches are:  Clent,  Hagley,  Halesowen,  Stourbridge Deanery
Please Click on red text for a link.  External websites will open in a new window.             Page updated May 2022
---