Anglican: St John the Baptist

A large town centre church dating back to the 11th century and still retaining Norman architectural features especially at the west end. The 15th century red sandstone tower and spire, a local landmark, replaced an earlier tower which collapsed. The architecture is of several periods, Pevsner (1968) noted that it is "highly confusing."  The entry in British History Online (see below) has a diagram showing the different  periods of building. There was a major restoration by John Oldrid Scott in 1883.
St John the Baptist is open every morning, with a coffee shop.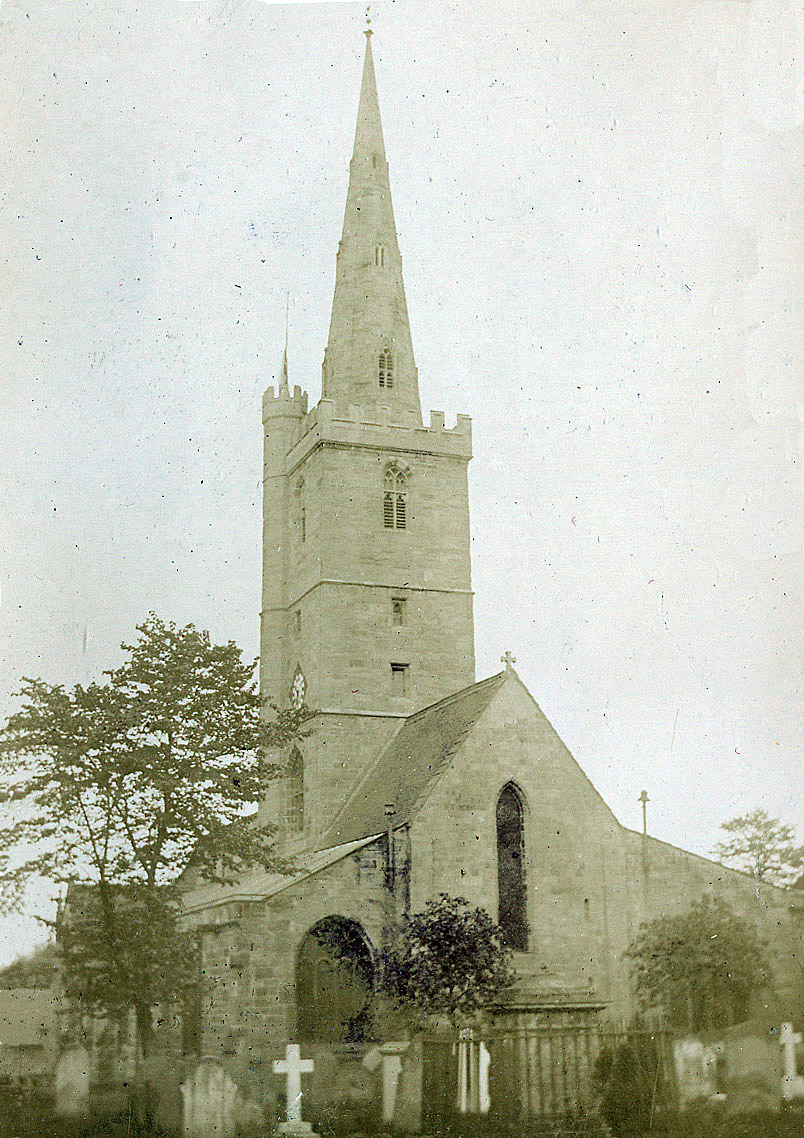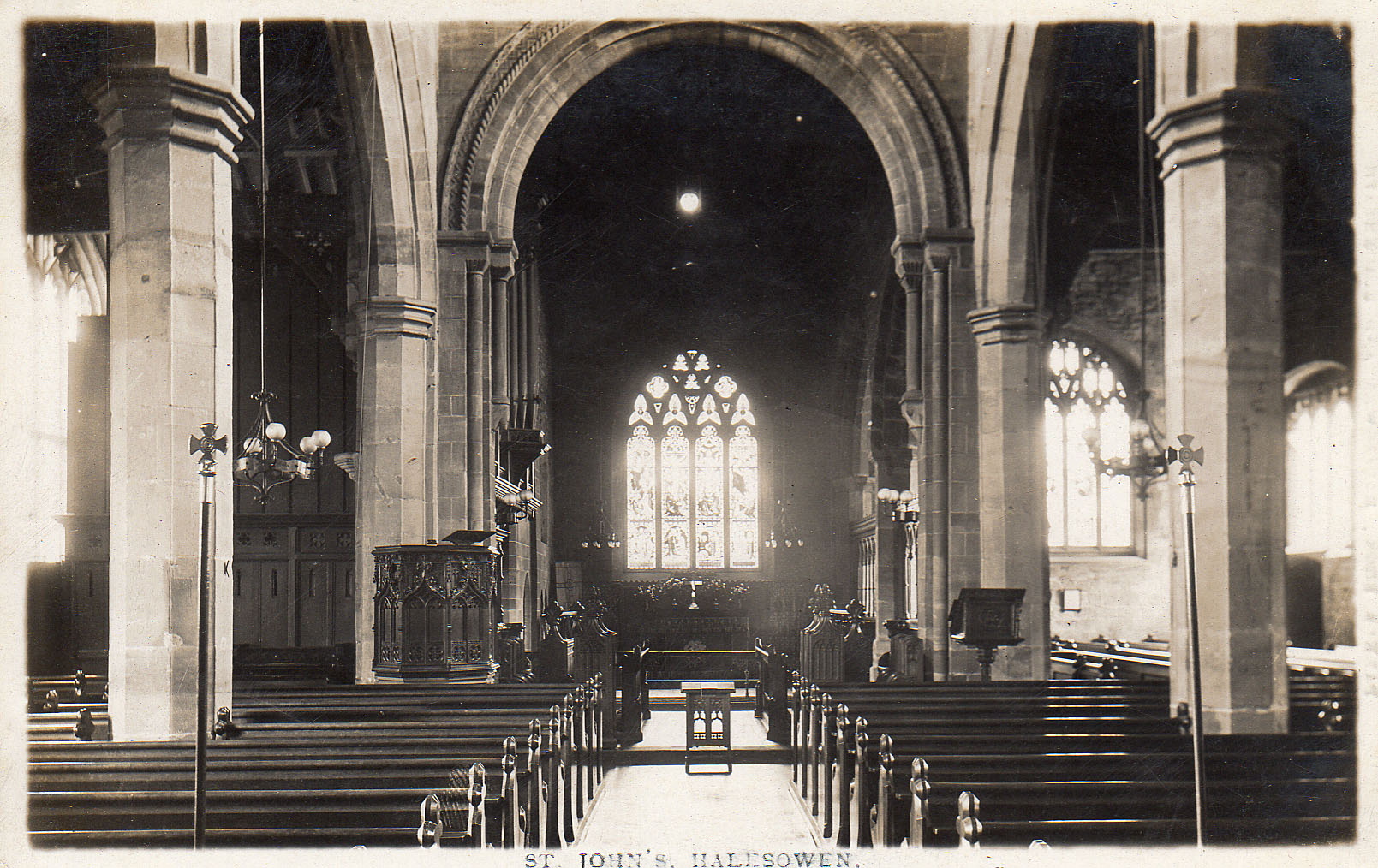 St John the Baptist from old postcards. Exterior undated, interior c1911.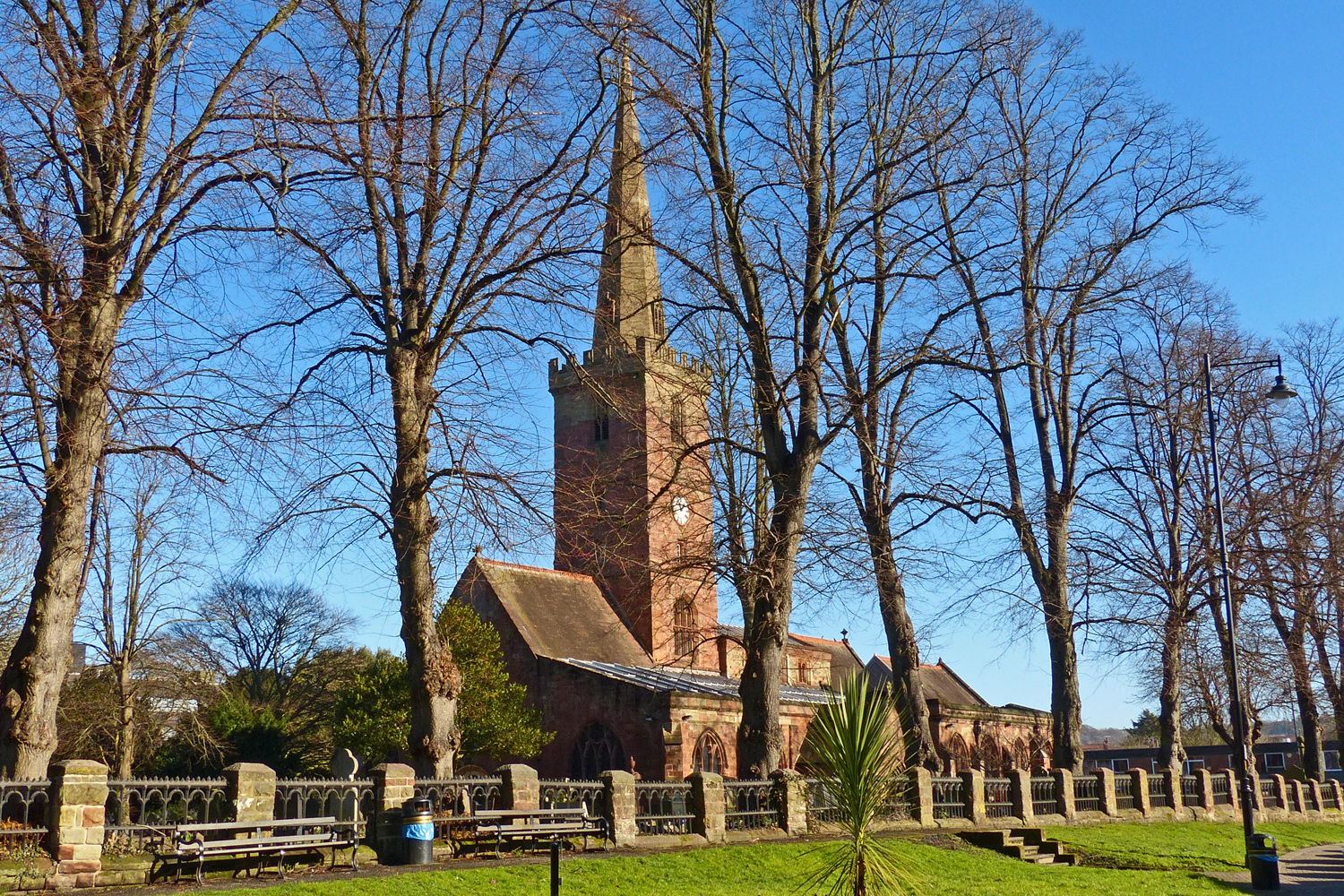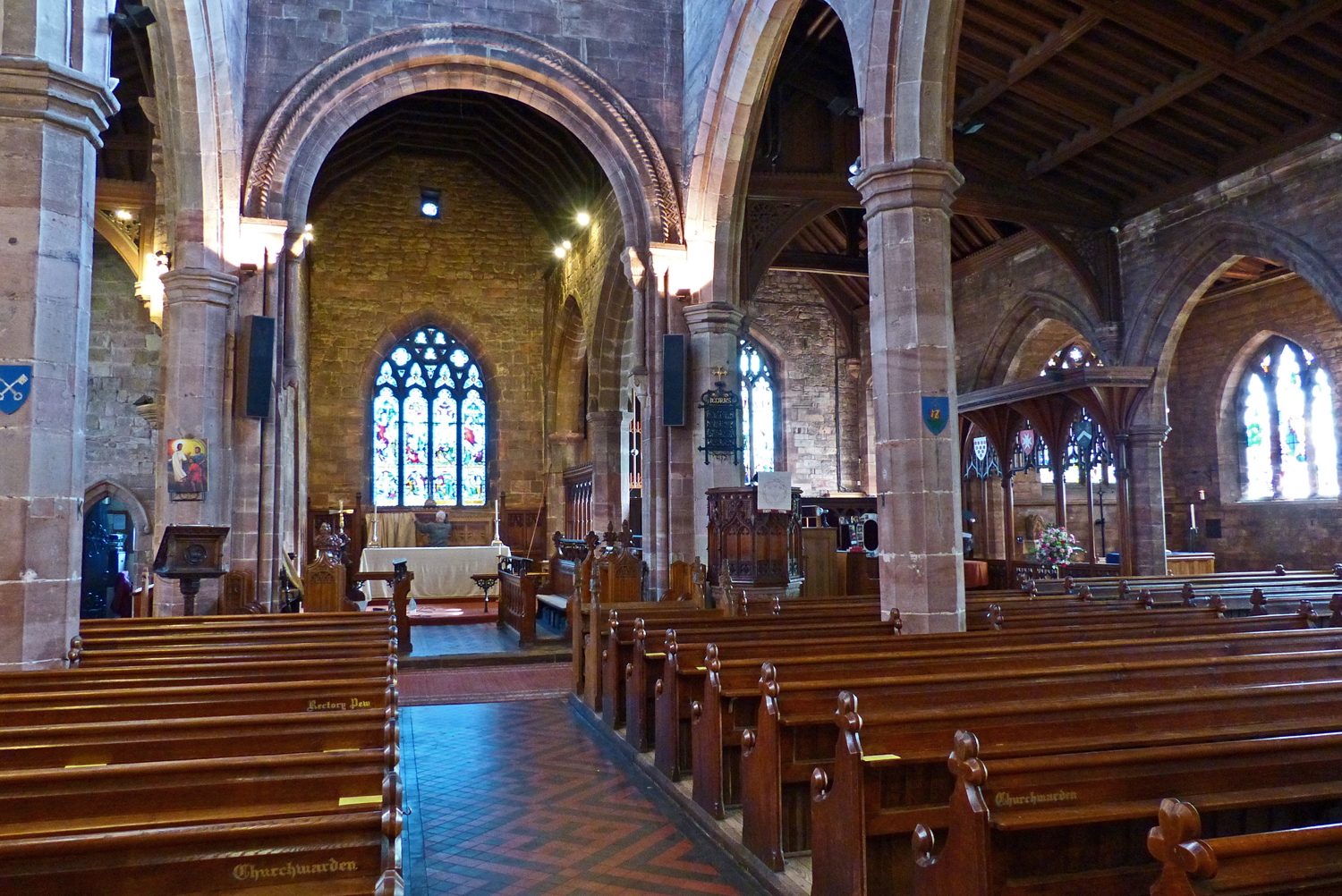 St John the Baptist, February 2015.
For more pictures from 2015:  Please Click Here.                                   (www.flickr.com/tudorbarlow)
References and some further sources:
Aiken, John. Census of Religious Worship, 1851: The Returns for Worcestershire. (2000)
Bridges, Tim. Churches of The Black Country (2008)
Morgan, Paul. Inspections of churches and parsonage houses in the Diocese of Worcester in 1674, 1676, 1684, and 1687 (1986)
Noake, John. The Rambler in Worcestershire or, Stray Notes on Churches and Congregations.  
             Volume III (1854)
Pevsner, Nikolaus. The Buildings of England, Worcestershire. (1968)
Ransome, Mary. The State of the Bishopric of Worcester, 1782-1808  (1968)
n.b. Full details of these books are on the bibliography and sources page.
Websites:    British History Online: Entry for Halesowen.
                     Grade I Listed Building:  Listing Details Here.
                     Historic England Listing: Please Click Here.
                     Church Plans Online:  Ground plans of various dates.
                     Parish Website.
                     A Church Near You.
                     Family History Website.
Nearby churches are:  Cradley,   Lye,  Pedmore,  Dudley Deanery
Click on red text for a link.  External websites will open in a new window.                         Page updated May 2022
---