Anglican: St Philip and St James
Hallow is situated on the north west edge of Worcester and there has been a church here since medieval times. A new church was built in 1830 and then replaced by the current large church in 1867/69. Probably the finest completely Victorian church in the county, it was built by Worcester Diocesan architect, W J Hopkins. The west tower was completed in 1879 and the spire added in 1900.
St Philip and St James is open during daylight hours (Ref local information, September 2014.)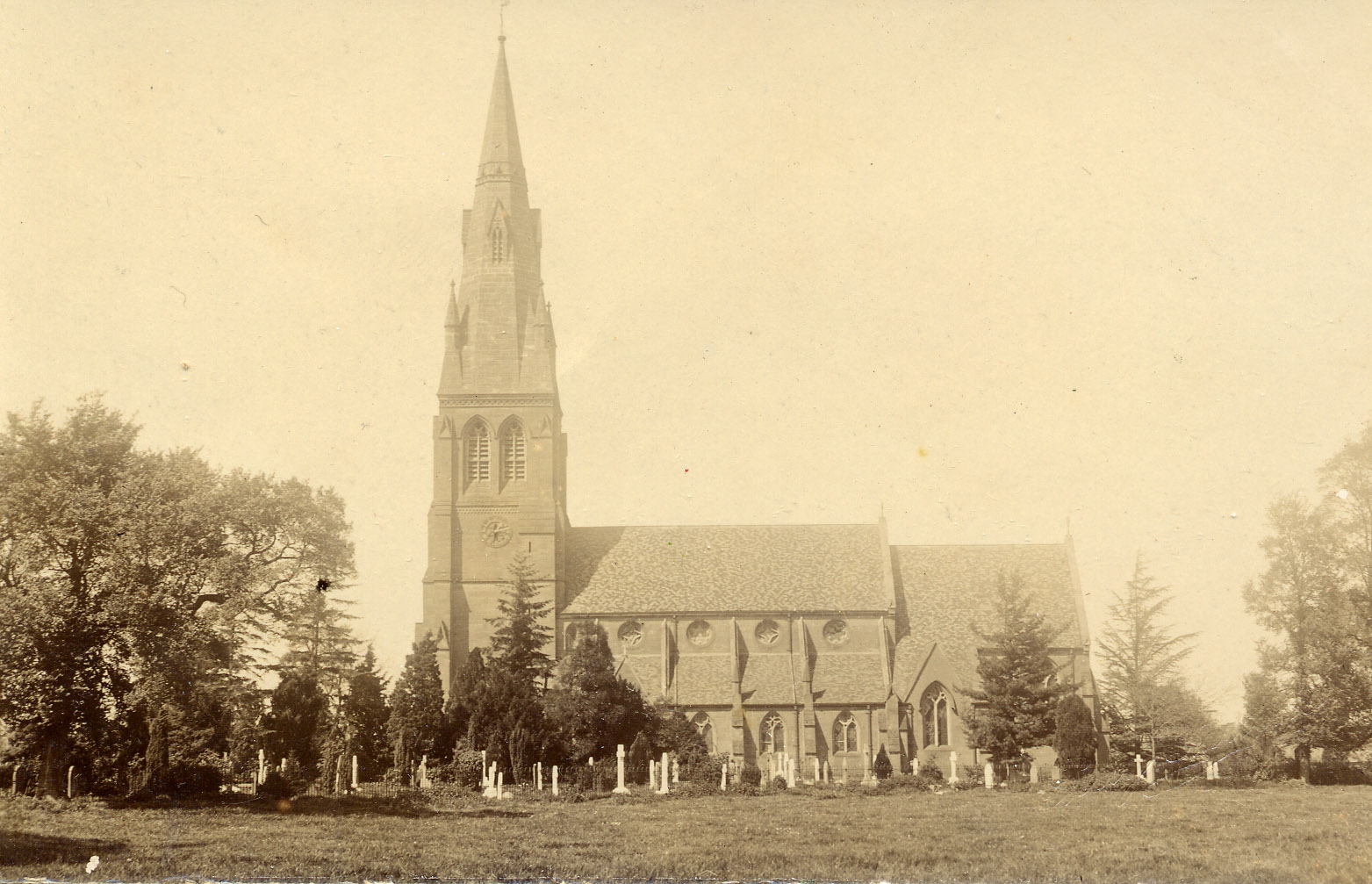 St Philip and St James from an old undated postcard.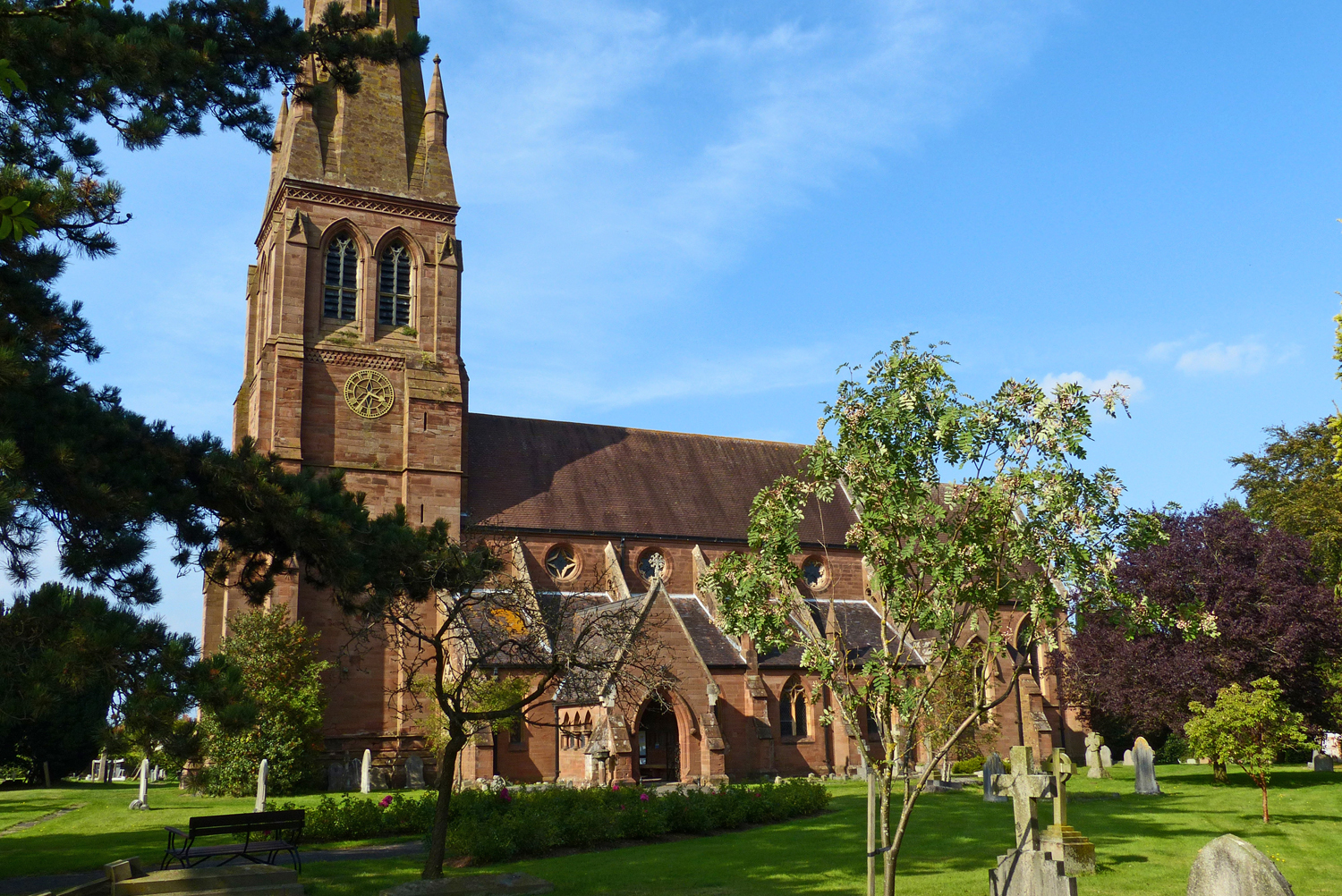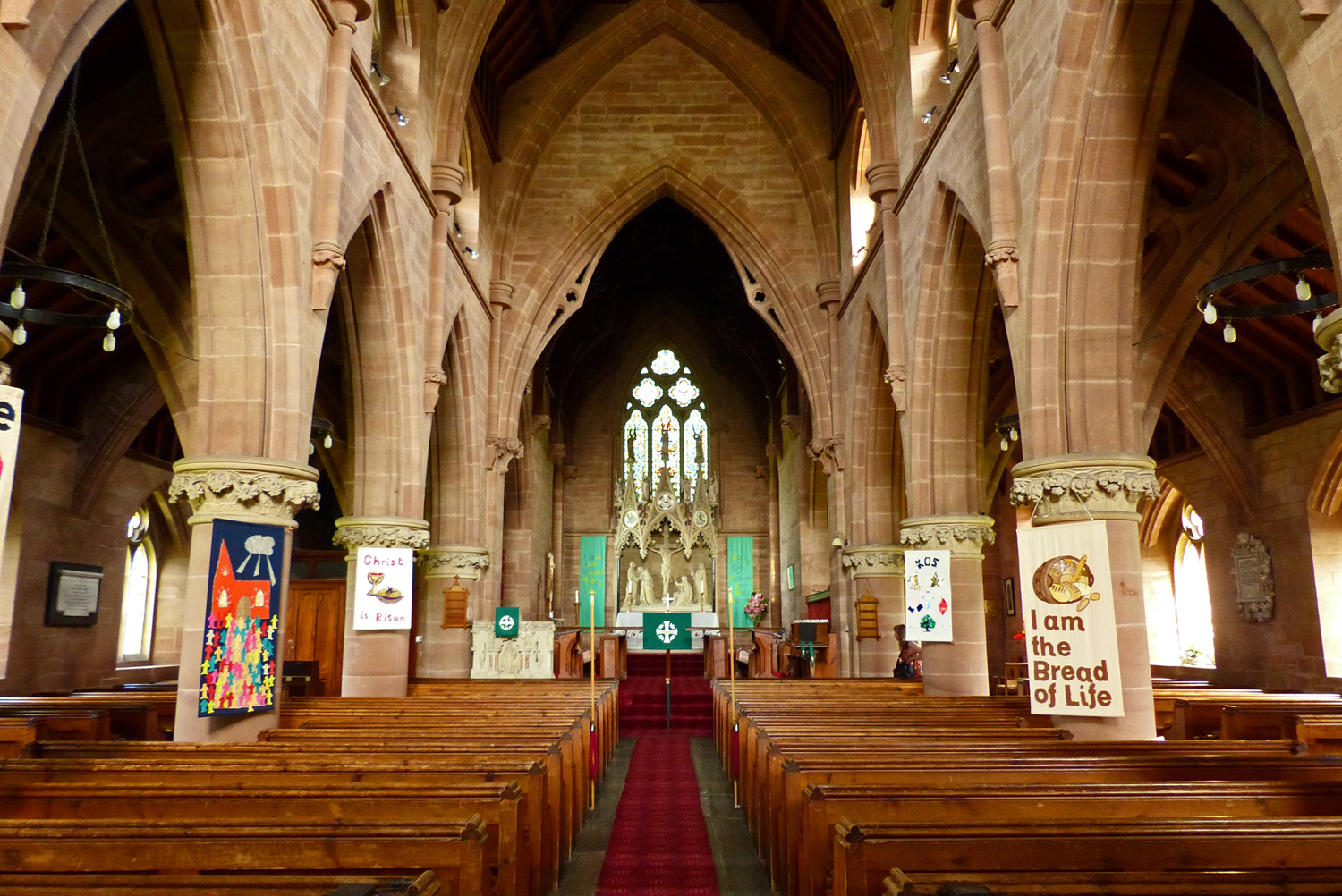 St Philip and St James, September 2014.
For more pictures from 2009 and 2014:  Please Click Here.    (www.flickr.com/tudorbarlow)
References and some further sources:
Aitken, John. Census of Religious Worship, 1851: The Returns for Worcestershire.
Bridges, Tim. Churches of Worcestershire (2005)
Brooks, Alan, and Nikolaus Pevsner. Buildings of England: Worcestershire  (2007)
Morgan, Paul. Inspections of churches and parsonage houses in the Diocese of Worcester in 1674, 1676, 1684, and 1687 (1986)
Noake, John. The Rambler in Worcestershire or, Stray Notes on Churches and Congregations.  Volume I (1848) p.116
Stanton, George K., Rambles and researches among Worcestershire Churches; with historical notes relating to several parishes. Volume II (1886) p.167
Ransome, Mary. The State of the Bishopric of Worcester, 1782-1808  (1968)
Transactions of Worcestershire Archaeological Society, New Series Vol VII (1930)
n.b. Full details of these books are on the Bibliography Page. 
Websites:             British History Online:  Entry for Hallow.
                              Grade II* Listed Building:  Listing Details Here.
                              Historic England listing:   Please Click Here
                              Church Plans Online:  Ground plans for both 1830 and 1869.
                              Parish Website.
                              A Church Near You.
                              Family History Website.
Nearby churches are:  Broadheath,  Grimley,  Holt,  Worcester St Clements,  Worcester West Deanery
For more examples of the work of W.J.Hopkins in Worcestershire, Please Click Here.
Please click on red text for a link. External websites will open in a new window.              
Page updated May 2022
---