Anglican: St Nicholas
Mainly late 13th and 14th century. The tower and spire are 15th century. Situated on King's Norton Green about 5 miles south of Birmingham City Centre. Together with the Old Grammar School and the Saracen's Head it forms a rare medieval grouping within the city boundary.
The ecclesiastical parish of St Nicholas was transferred from the Diocese of Worcester to the Diocese of Birmingham in 1905. The civil parish of King's Norton was transferred from Worcestershire in 1911. It is included here for historical purposes.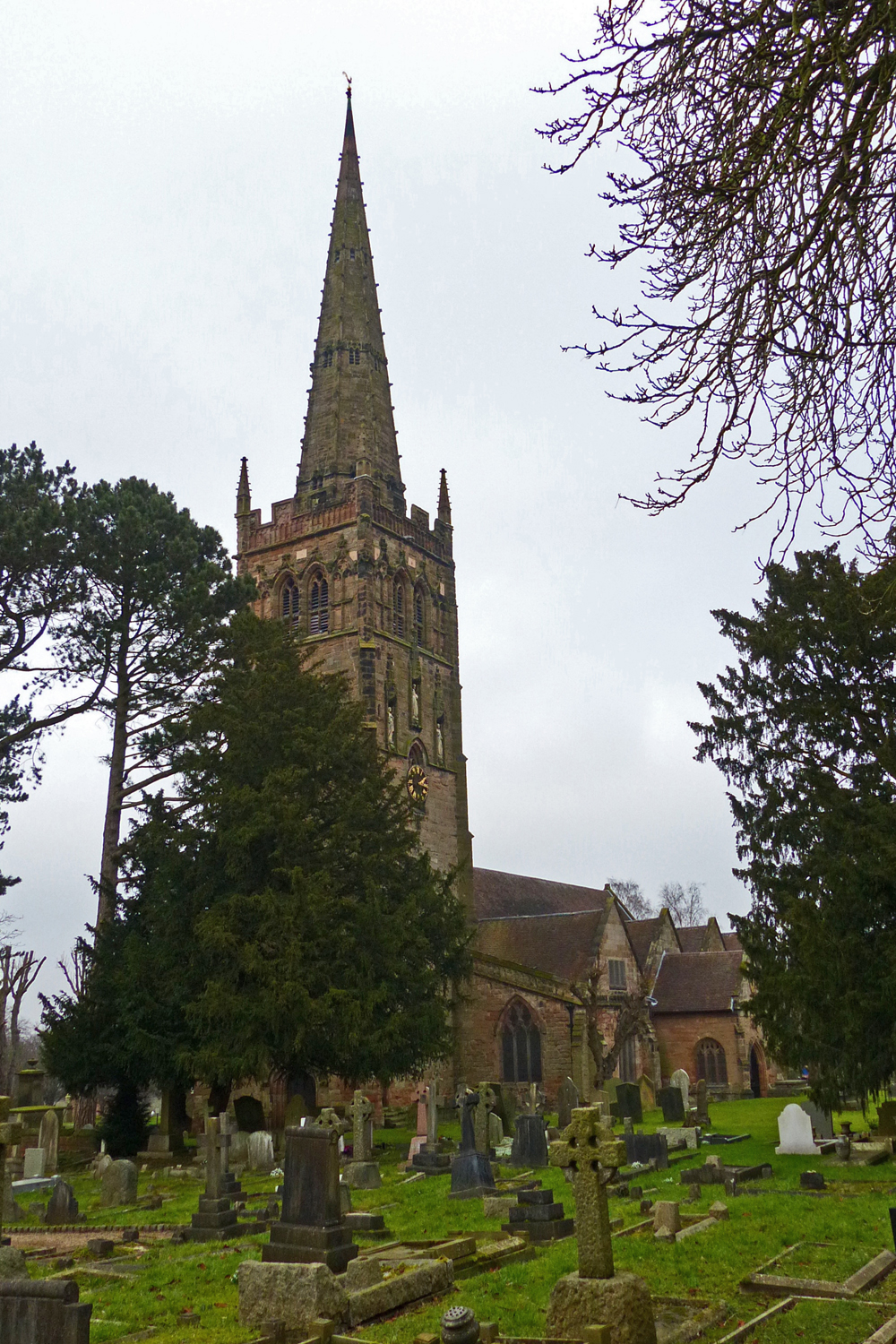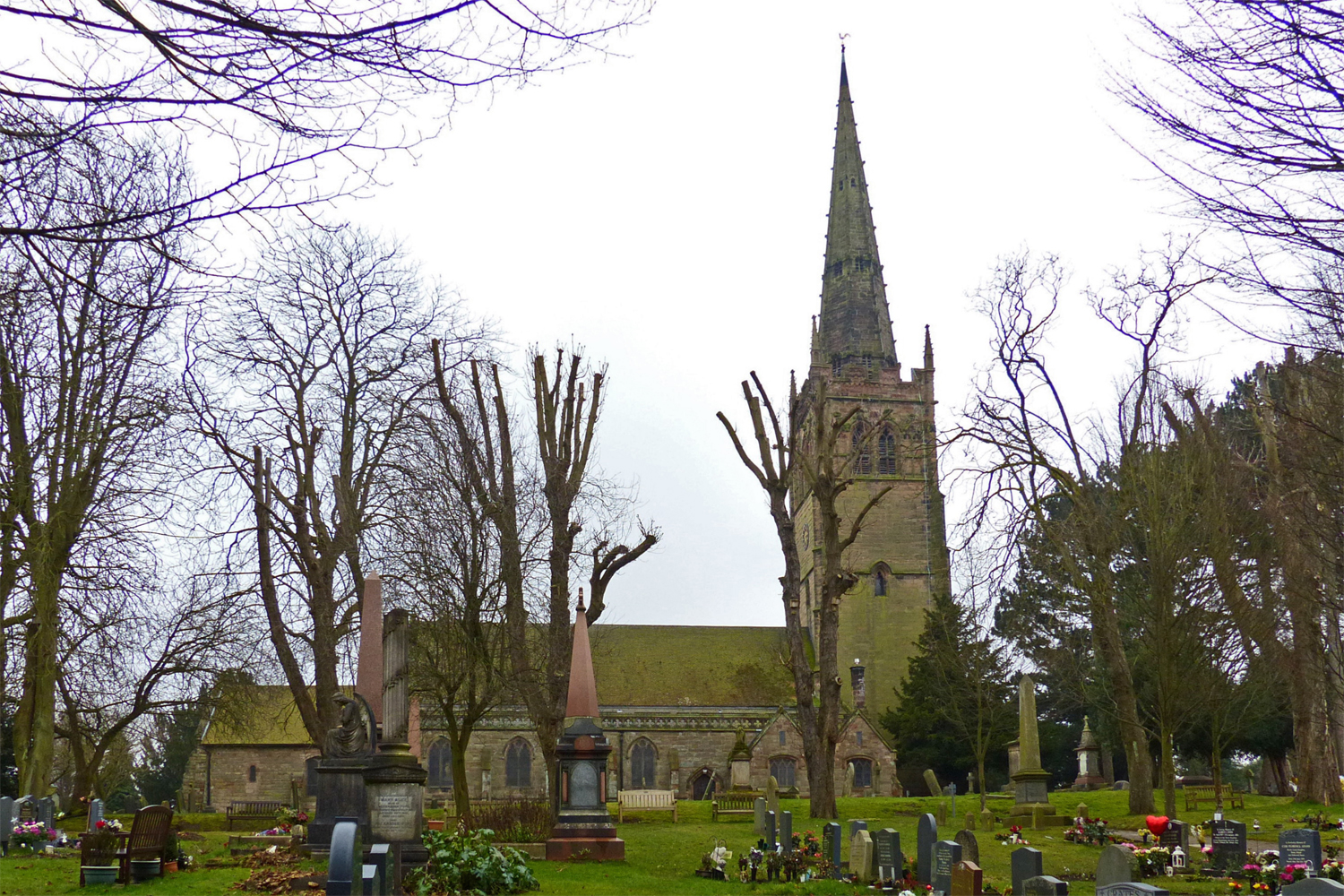 St Nicholas Church, February 2015.
References and some further sources:
Morgan, Paul. Inspections of churches and parsonage houses in the Diocese of Worcester in 1674, 1676, 1684, and 1687 (1986)
Noake, John. The Rambler in Worcestershire or, Stray Notes on Churches and Congregations.  
             Volume III (1854)
Stanton, George K.. Rambles and researches among Worcestershire churches: with historical notes relating to the several parishes  Volume I (1884)
n.b. Full details of these books are on the bibliography and sources page
Websites:    British History Online:   Entry for King's Norton
                   Grade I Listed Building:  Listing Details Here.
                   Kings Norton Team Parish Website
                   A Church Near You
                   Family History Website
Click on red text for a link.  External websites will open in a new window.                            Page updated May 2022
---