Anglican: St Mary and St Andrew.
A small chapel, built in 1879 in the Decorated style, as a mortuary chapel for the local cemetery. In 2002 the local parish church at Doddenham became unusable and the congregation moved here.  See also entry for Doddenham.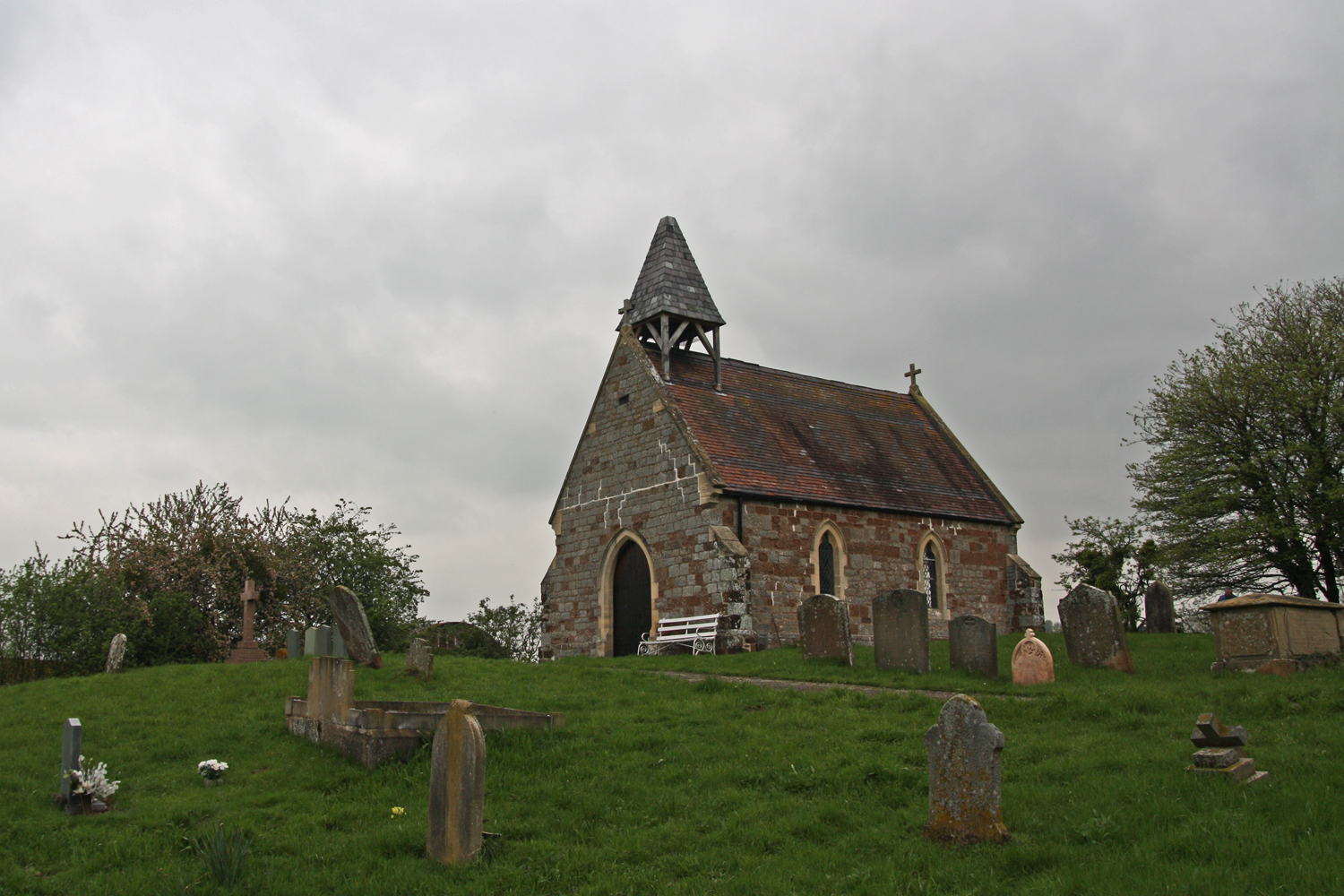 St Mary's Chapel,  May 2012.
References and some further sources:
Aiken, John. Census of Religious Worship, 1851: The Returns for Worcestershire.
Bridges, Tim. Churches of Worcestershire (2005)
Brooks, Alan, and Nikolaus Pevsner. Buildings of England: Worcestershire  (2007)
Morgan, Paul. Inspections of churches and parsonage houses in the Diocese of Worcester in 1674, 1676, 1684, and 1687 (1986)
Noake, John. The Rambler in Worcestershire or, Stray Notes on Churches and Congregations.  Volume III (1854)
Ransome, Mary. The State of the Bishopric of Worcester, 1782-1808  (1968)
Worcestershire Archive and Archaeology Service, The Hive Worcester, Parish Papers: Knightwick with Doddenham, Ref. 850
n.b. Full details of these books are on the Bibliography Page.
Websites:          British History Online:  Entry for Knightwick.
                           Grade II Listed Building:  Listing Details Here.
                           English Heritage List for England:  Please Click Here.
                           A Church Near You.
                           Family History Website.
Other churches in this benefice/area are:  Broadwas,  Cotheridge,  Crown East,  Wichenford,  Martley.
The link to Martley will take you to 8 other churches in this benefice.
Please click on red text for a link.  External websites will open in a new window.                     Page updated May 2022
---