Anglican: St Edburga
Leigh is an important church which, even into the 19th century, was the centre of a large parish which included parts of Malvern. There are records of a church on this site since |Anglo-Saxon times. The earliest part of St Edburga's is the Norman nave and other parts are from the 13th and 14th centuries. The tower is c1400. St Edburga's is usually open during daylight hours.
(Adjoining the church is Leigh Court Barn, a 14th century tithe barn and the largest cruck building in England.)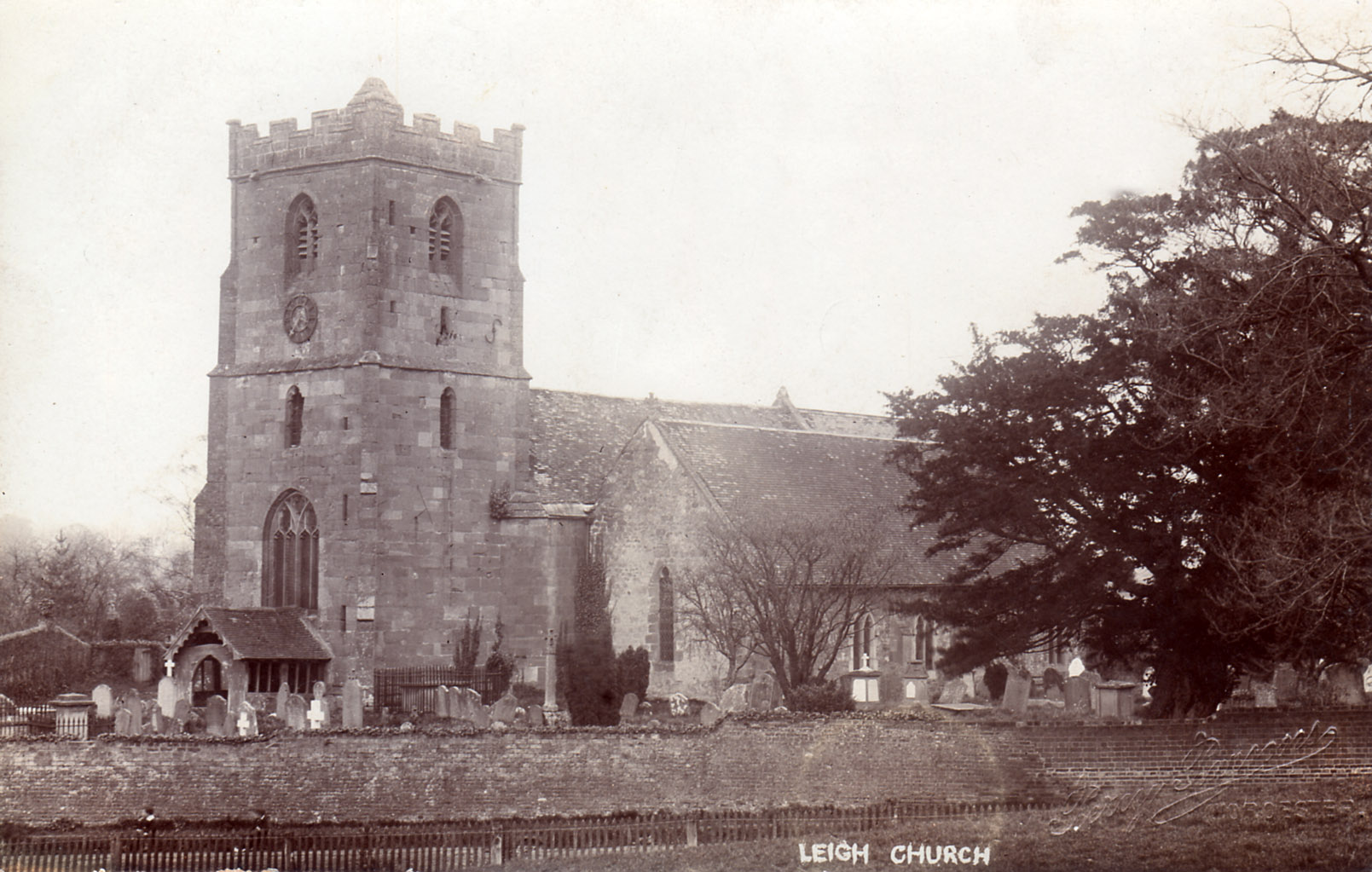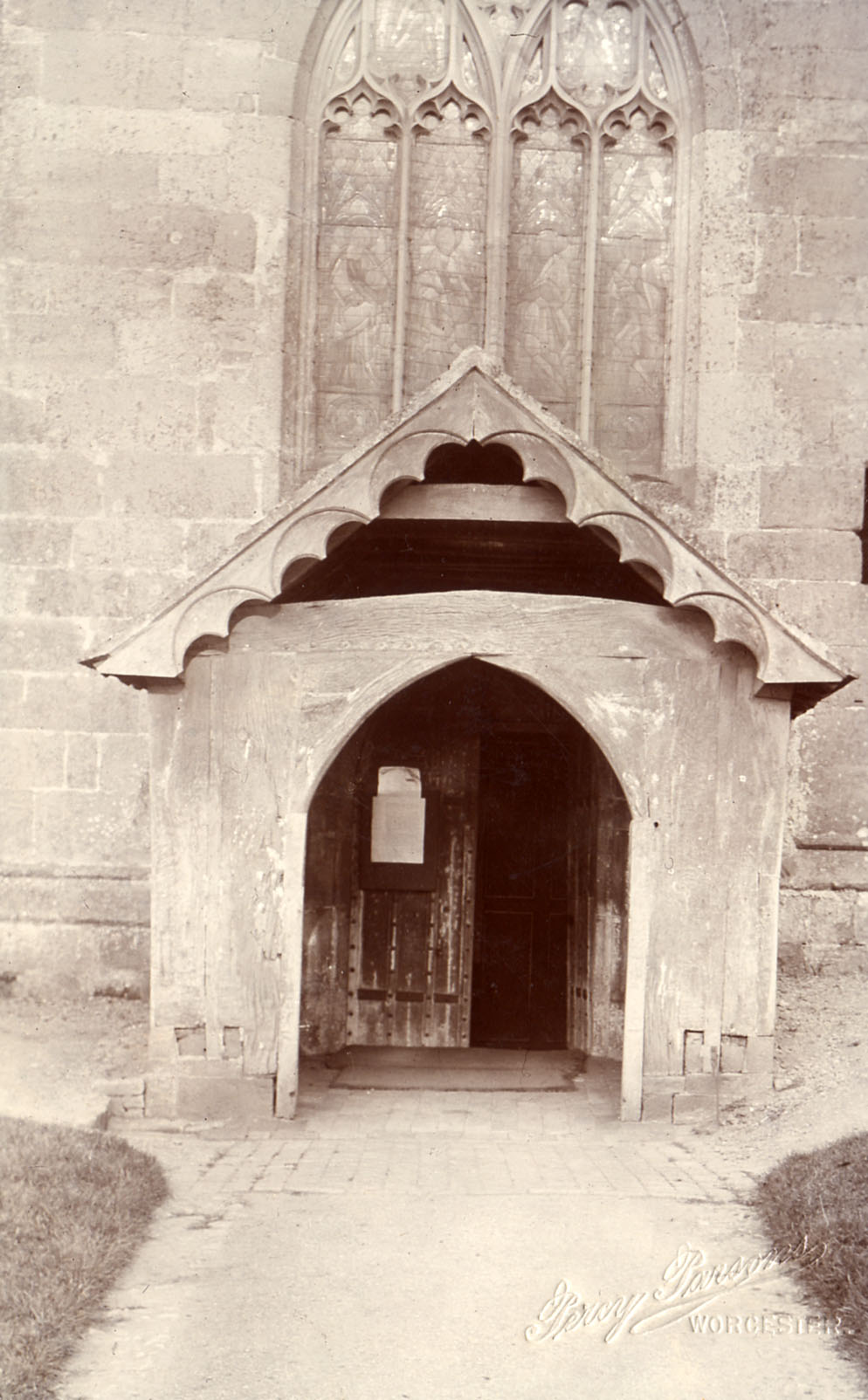 St Edburga's Church from old undated postcards.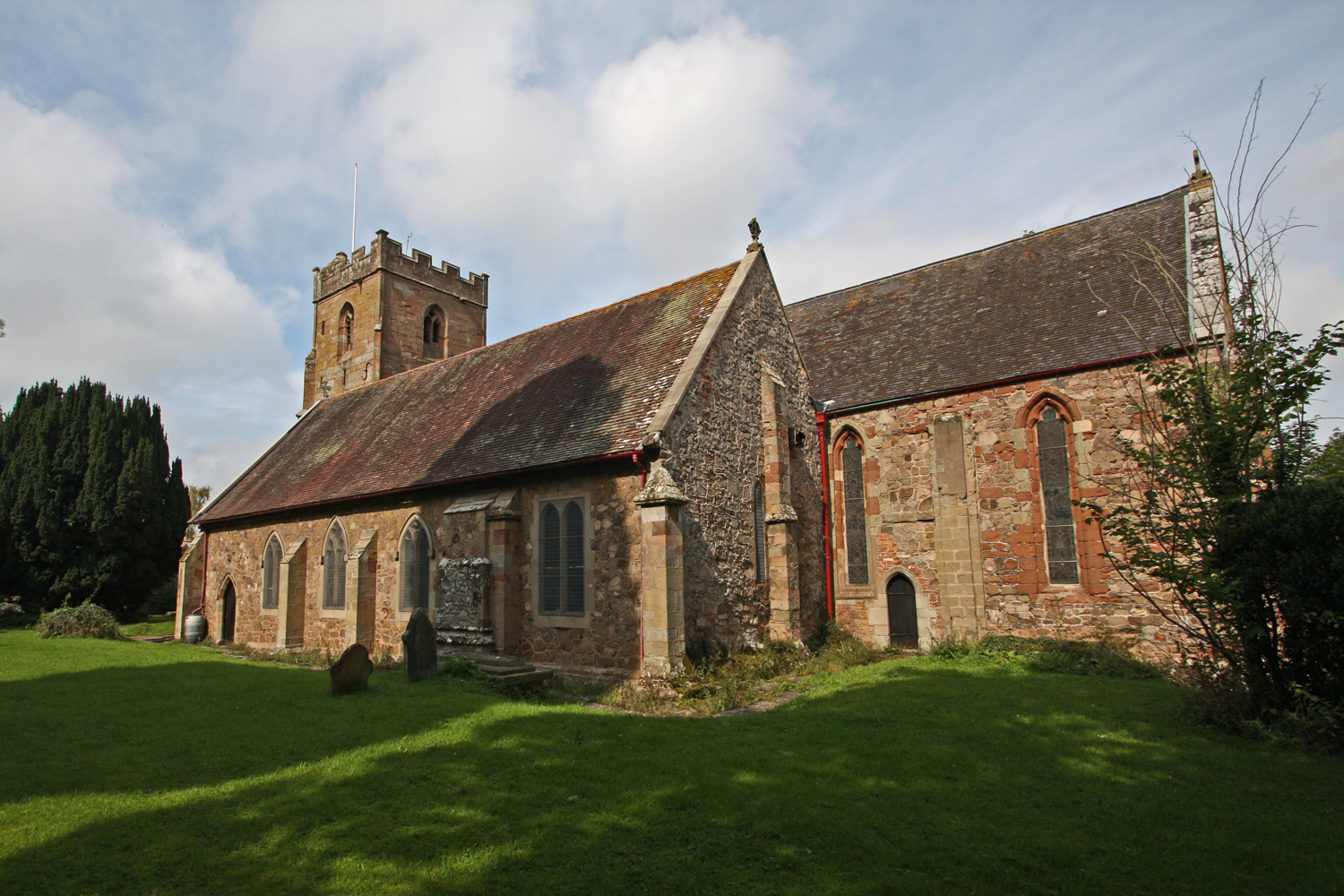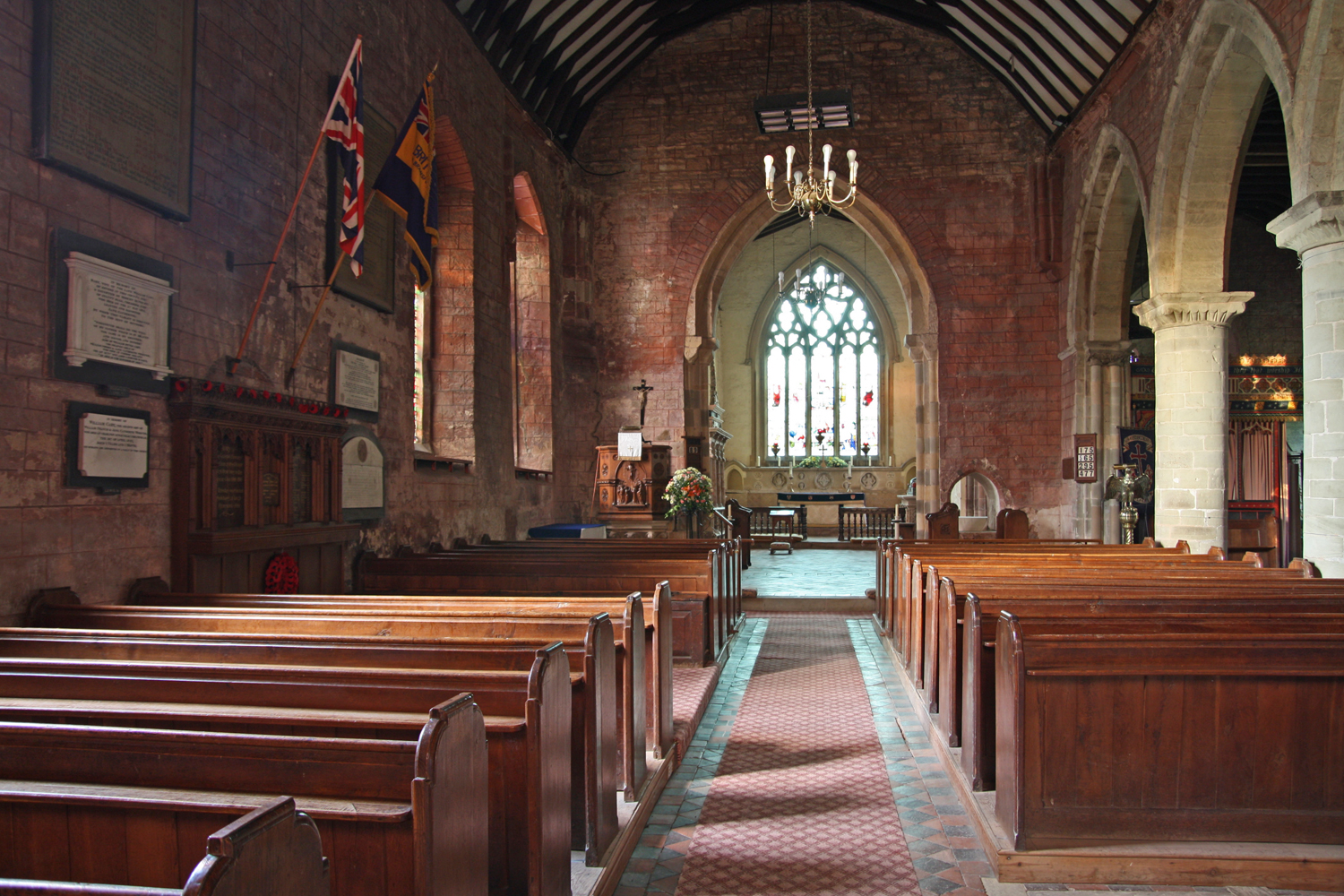 St Edburga's Church,  September 2009.
For other recent pictures (2009/2010) Please Click Here.    (www.flickr.com/tudorbarlow)
(Includes pictures of the Tithe Barn.)
References and some further sources:
Aiken, John. Census of Religious Worship, 1851: The Returns for Worcestershire.
Bridges, Tim. Churches of Worcestershire (2005)
Brooks, Alan, and Nikolaus Pevsner. Buildings of England: Worcestershire  (2007)
Morgan, Paul. Inspections of churches and parsonage houses in the Diocese of Worcester in 1674, 1676, 1684, and 1687 (1986)
Noake, John. The Rambler in Worcestershire or, Stray Notes on Churches and Congregations.  Volume I (1848)
Ransome, Mary. The State of the Bishopric of Worcester, 1782-1808  (1968)
Transactions of Worcestershire Archaeological Society, New Series Vol. XI (1934)
Worcestershire Archive and Archaeology Service, The Hive Worcester, Parish Papers: Leigh St Edburga, Ref. 850
n.b. Full details of these books are on the Bibliography Page. 
Websites:          British History Online:  Entry for Leigh.
                           Grade I Listed Building:  Listing Details Here.
                           Historic England listing:  Please Click Here.
                           A Church Near You.
                           Family History Website.
Nearby churches in this benefice/area are:  Alfrick,  Bransford,  Suckley,  Martley.
The link to Martley will take you to a further 9 churches in this benefice.
Please click on red text for a link.  External websites will open in a new window.                      Page updated May 2022
---