Malvern Friends Meeting House
Malvern Friends (Quaker) Meeting House: Orchard Road
Opened in 1938, a single storey building, designed by J R Armstrong of Bournville Village Trust.  Quakers were meeting in Malvern at various locations, from the mid nineteenth century.   Noake (1861) writes that the 'chapel' in Malvern was rarely used.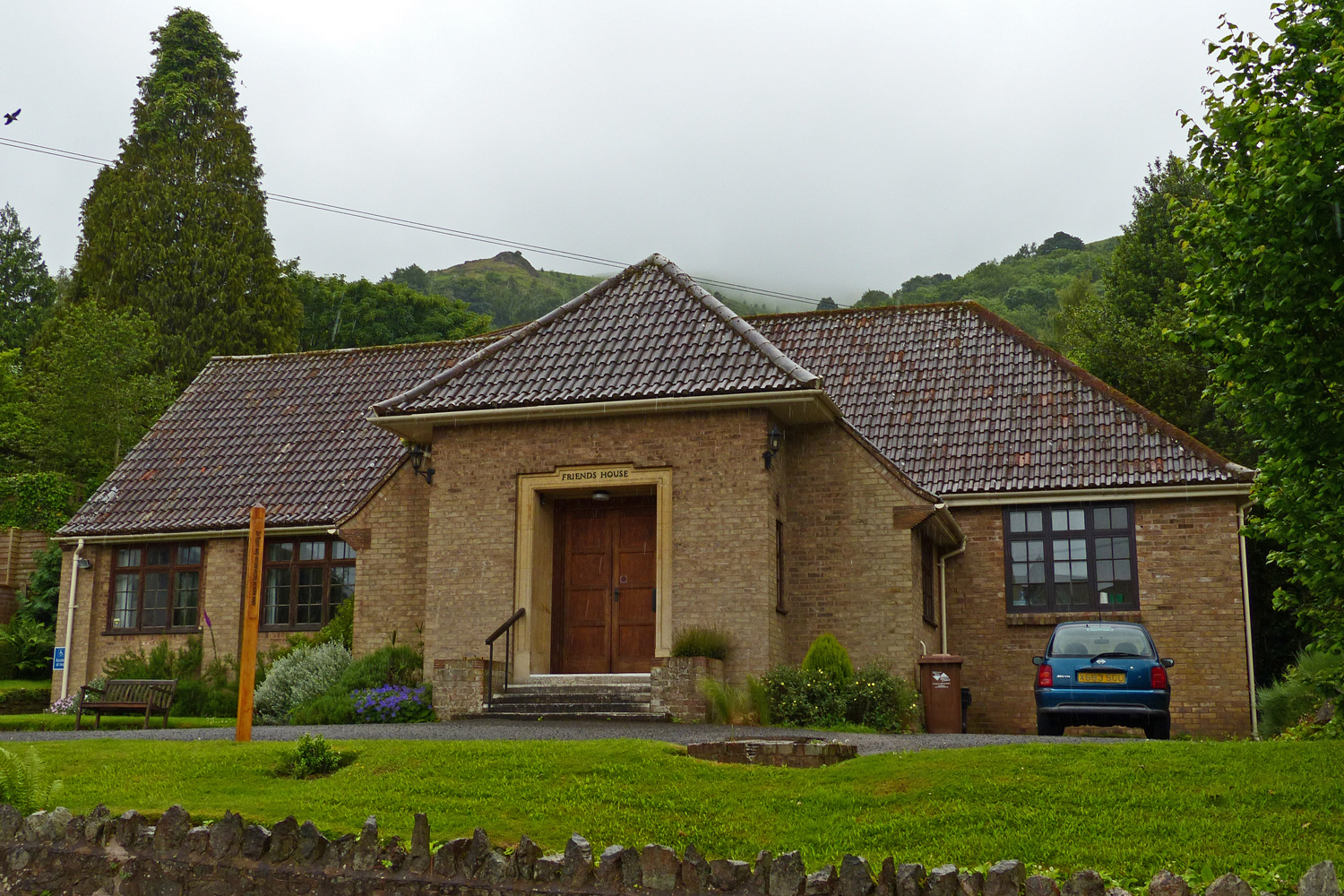 Malvern Friends Meeting House, June 2016.
Sources and references:
Brooks, Alan, and Nikolaus Pevsner. Buildings of England: Worcestershire  (2007)
Butler, David M., Quaker Meeting Houses of Britain, Vol. II, FHS (1999)
Kelly, Directory of Worcestershire (1900)
Noake, John. Worcester Sects: A History of the Roman Catholics and Dissenters of Worcester (1861)
Worcestershire Archive and Archaeology Service, The Hive Worcester
Early history of the current Meeting House in an article from Malvern Gazette July 9 1938: click here
n.b. Full details of these books are on the bibliography and sources page
Websites:    Malvern Quakers
Link to Great Malvern main page.
Click on red text for a link.  External websites will open in a new window.                                 Page updated May 2022
---