Methodist: Lansdowne Road, Great Malvern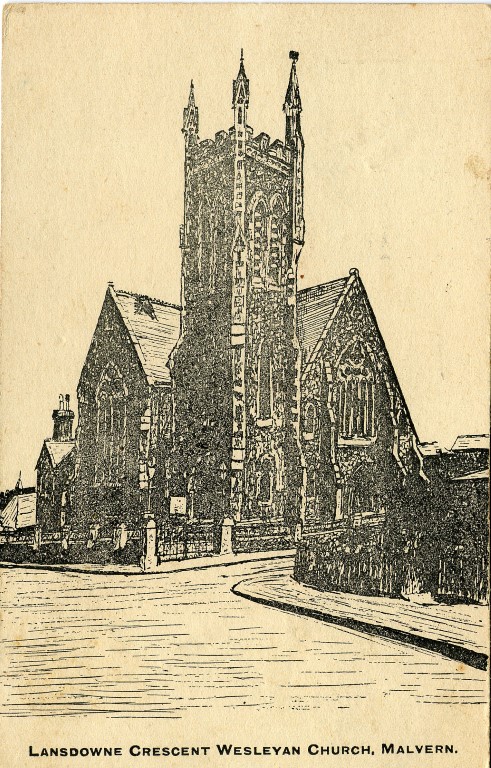 The church from a postcard, c1920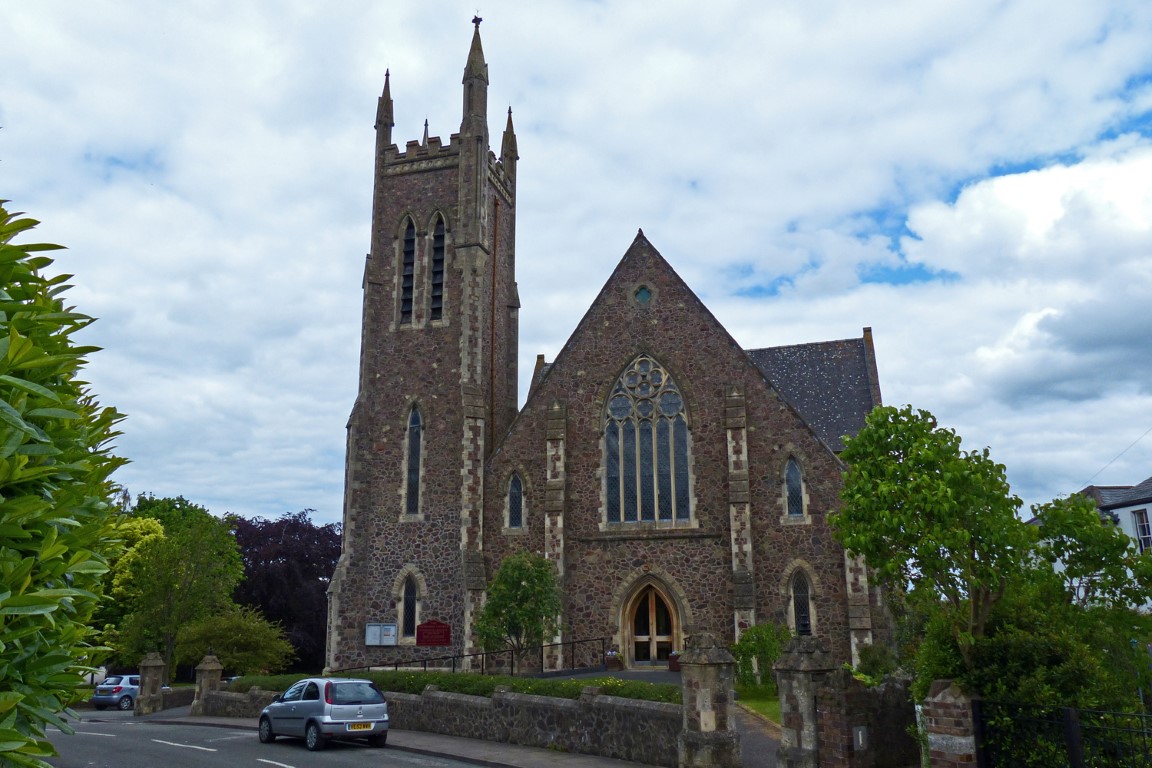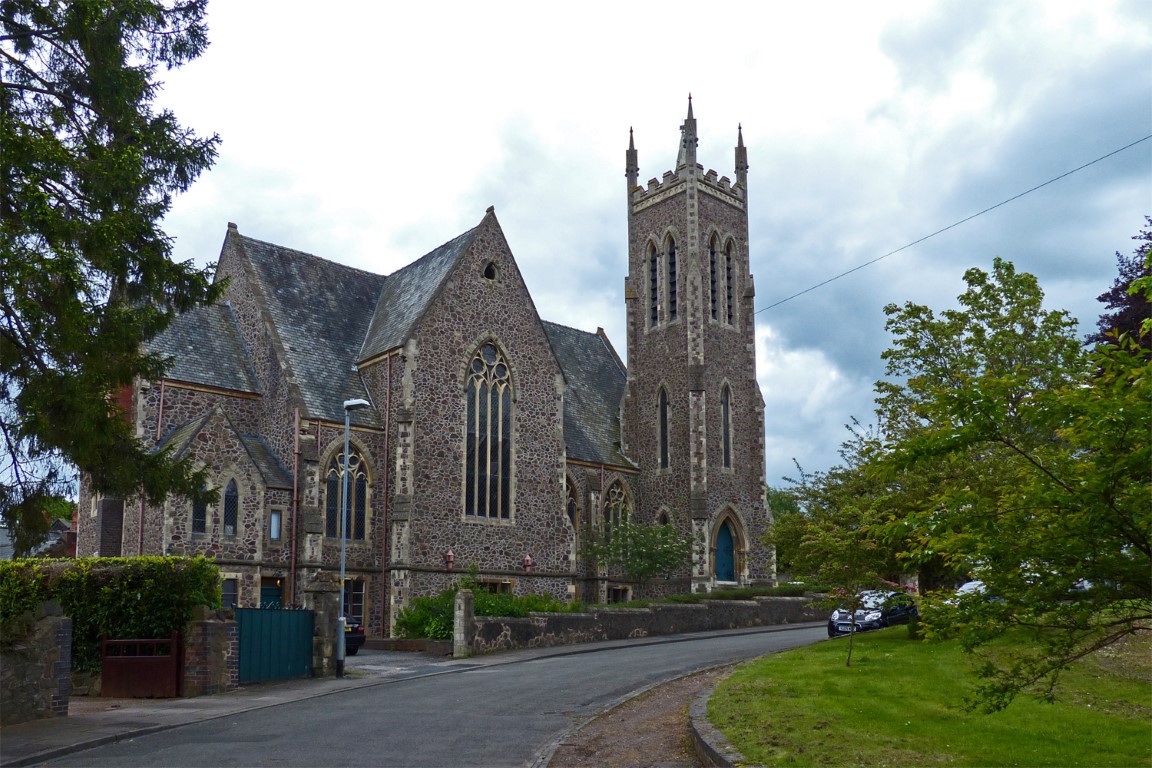 Lansdowne Crescent Methodist Church, May 2016
The foundation stone was laid in 1865, the architect being John Tarring of London.  The building is of local stone with free stone dressings in the Decorated style.  A previous Methodist chapel had been built at Barnard's Green in 1840.
Sources:
Brooks, Alan, and Nikolaus Pevsner. Buildings of England: Worcestershire  (2007)
Ellis, Rod  Dissenters All! The story of the non-conformist churches of the Malverns, (2008)
Hurle, Pamela, Malvern Churches in their Historical Context (2002)
Kelly, Directory of Worcestershire (1900)
Smith, Brian, , A  History of Malvern, Leicester University Press (1964)
Lansdowne Crescent Methodist Church Website      
Return to Great Malvern main page. 
Please click on red text for a link. External websites will open in a new page.                       Page updated May 2022
---