Malvern Roman Catholic Church
Malvern Roman Catholic Church: St Joseph's Newtown Road

Built in 1876 of Malvern stone and in the style of the late 13th century. The original architect was T R Donnelly of Coventry. Following the closure of the Roman Catholic Church of Our Lady and St Edmund in 1996, St Joseph's was enlarged in 1997/8 by the addition of aisles with timber arcades, also a west narthex and parish rooms. The designs were by John D Holmes. (Information from Pevsner, 2007.)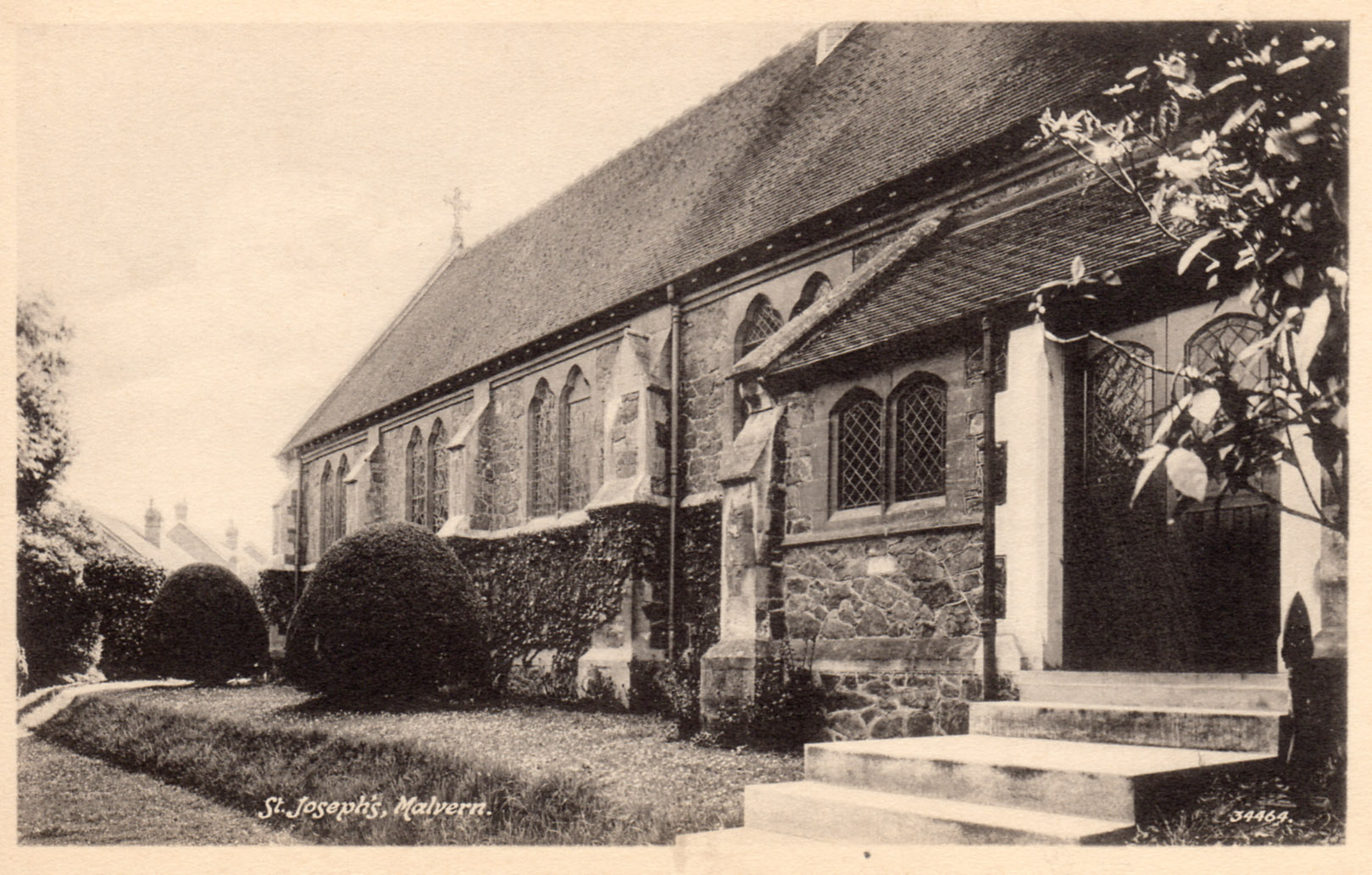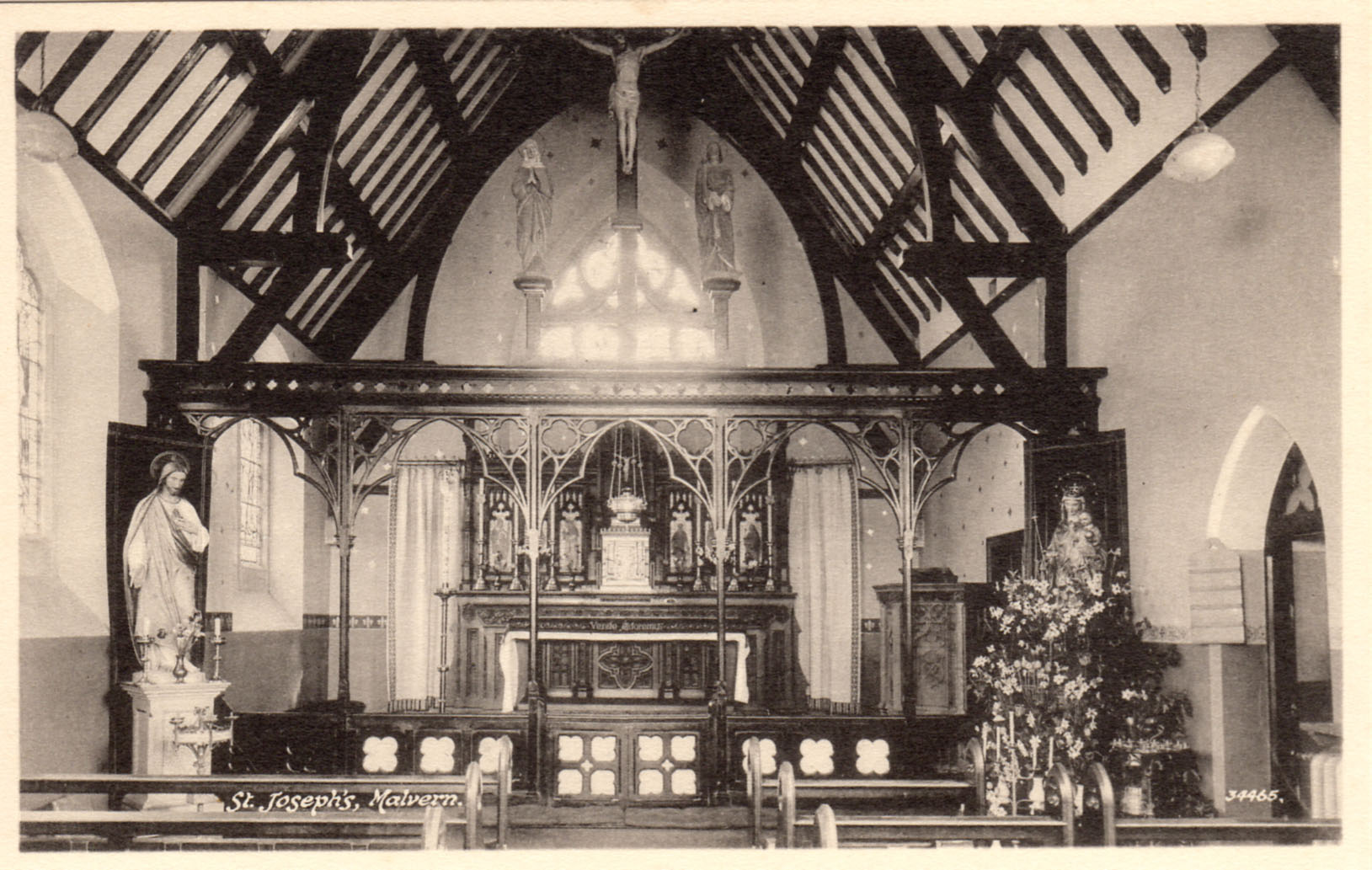 St Joseph's Church from undated post cards.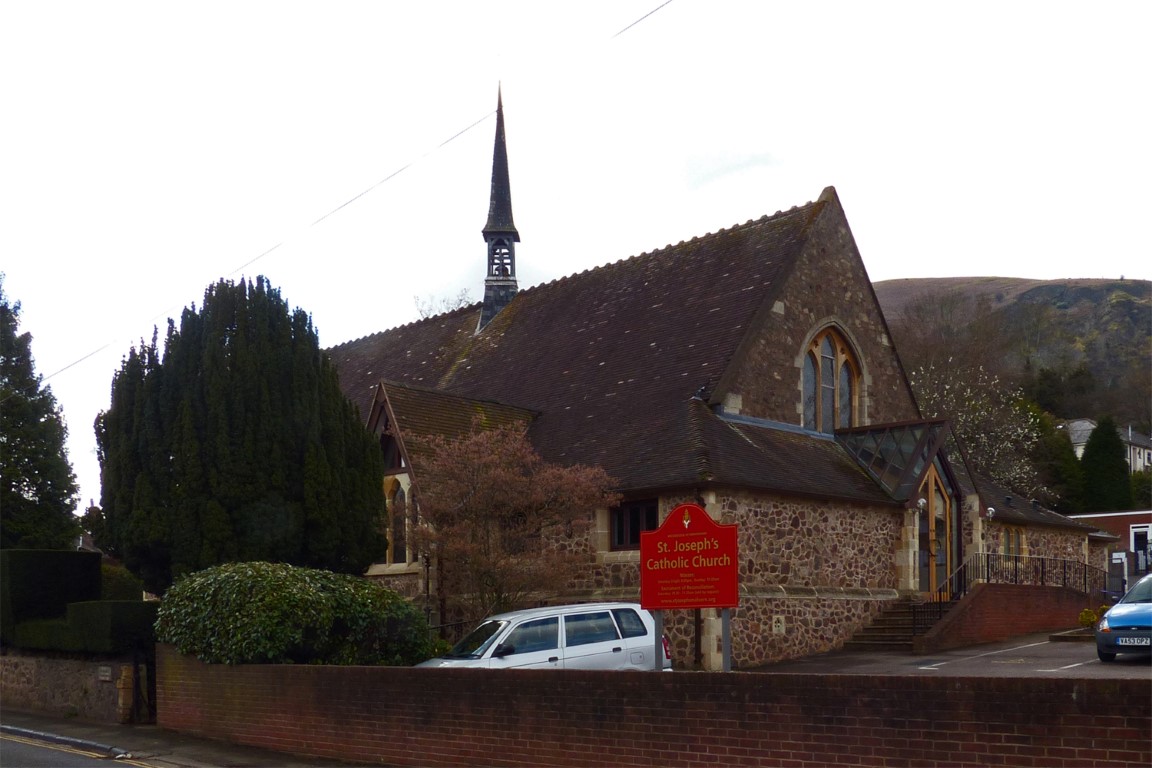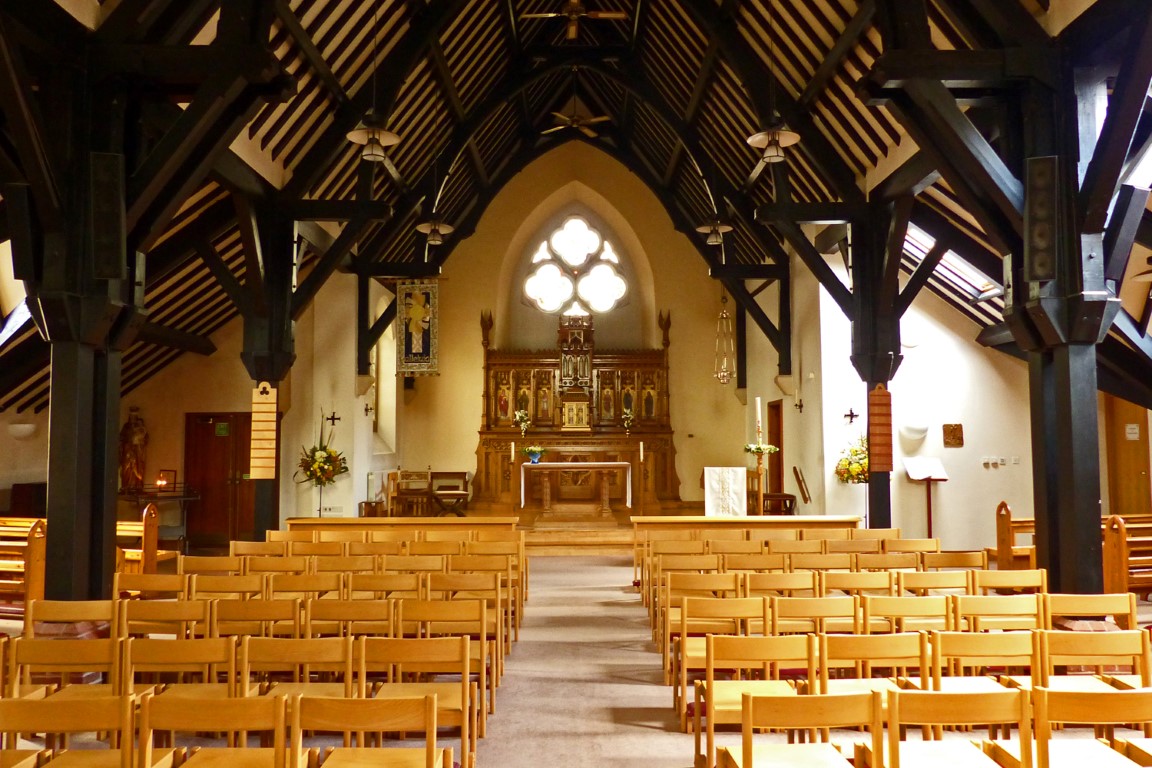 St Joseph's Church, April 2016.
For more pictures from 2016:  Please Click Here.                                               (www.flickr.com/tudorbarlow)
Sources and references:
Brooks, Alan, and Nikolaus Pevsner. Buildings of England: Worcestershire  (2007)
Ellis, Rod  Dissenters All! The story of the non-conformist churches of the Malverns, (2008)
Hurle, Pamela, Malvern Churches in their Historical Context (2002)
Kelly, Directory of Worcestershire (1900)
Noake, John. Worcester Sects: A History of the Roman Catholics and Dissenters of Worcester (1861)
Scarisbrick, J.J (ed), History of the Diocese of Birmingham 1850 – 2000 (2008)
Smith, Brian, , A  History of Malvern Leicester University Press (1964)
Worcestershire Archive and Archaeology Service, The Hive Worcester
n.b. Full details of these books are on the bibliography and sources page.
Websites:           St Joseph's Parish Website.
                            Family History Website.
Click on red text for a link.  External websites will open in a new window.                             Page updated May 2022
---