Malvern United Reformed Church
Worcester Road Malvern Link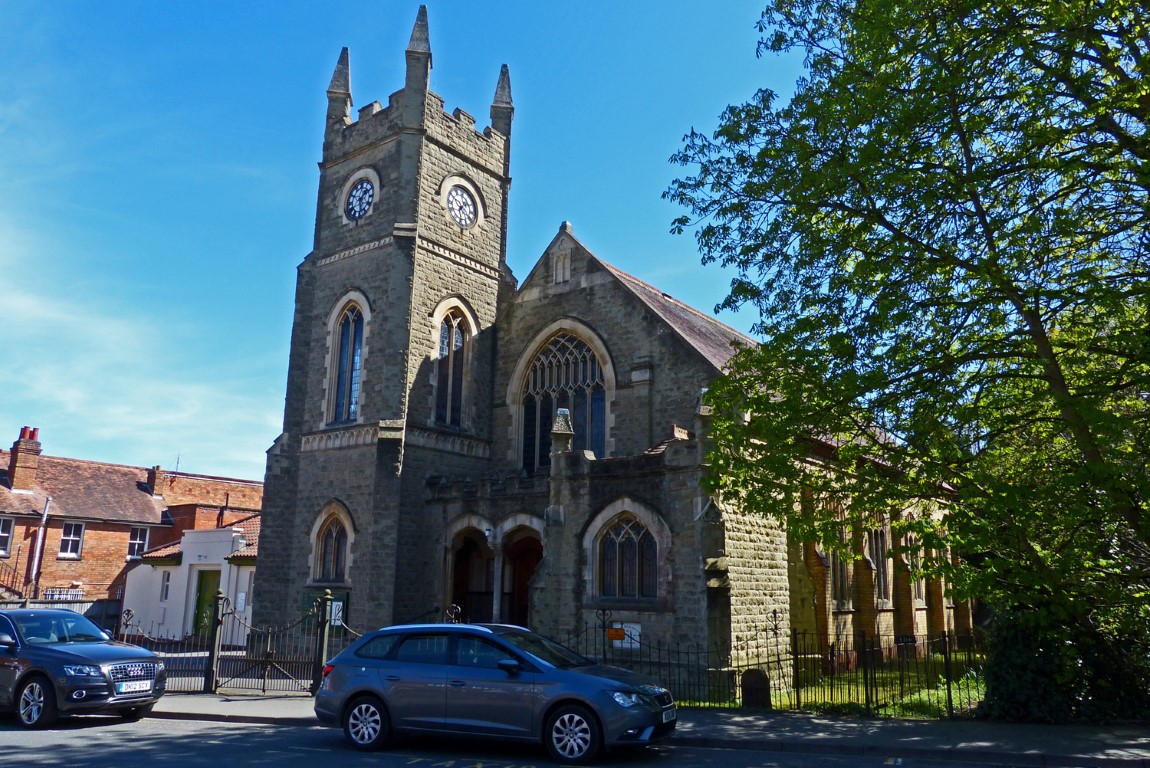 Previously built as a Countess of Huntingdon's Connexion Chapel around 1903, it later became a shared building between the CoH and the Congregational church.  The church was finally sold to the United Reformed Church in 2003.   Designed by H.E. Lavender it is rock faced Perpendicular with a N.E. tower.
Sources and further references:
Brooks, Alan, and Nikolaus Pevsner. Buildings of England: Worcestershire  (2007)
Ellis, Rod  Dissenters All! The story of the non-conformist churches of the Malverns, (2008)
Hurle, Pamela, Malvern Churches in their Historical Context (2002)
Kelly, Directory of Worcestershire (1900)
Smith, Brian, , A  History of Malvern Leicester University Press (1964)
Malvern Link United Reformed Church Website
Return to Malvern Link main page.
Please click on red text for a link. External websites will open in a new window.                    Page updated May 2022
---