Anglican: St Leonard

St Leonard's was built by the Beauchamp Community in 1864 as the chapel to the adjoining almshouses and, until 1999, it was also the Parish Church of Newland. The walls and roof of the interior are entirely covered with elaborate wall paintings and colourful stained glass. The church website, see below, has excellent descriptions and history. The grounds contain a reconstructed 14th century mortuary chapel, a survivor of the original 14th century church.
While St Leonard's is now a private chapel, members of the public are welcome at the regular Sunday services and visitors are welcome at most times by appointment. See website for details.
St Leonard's features in Betjeman's Best British Churches, 2011.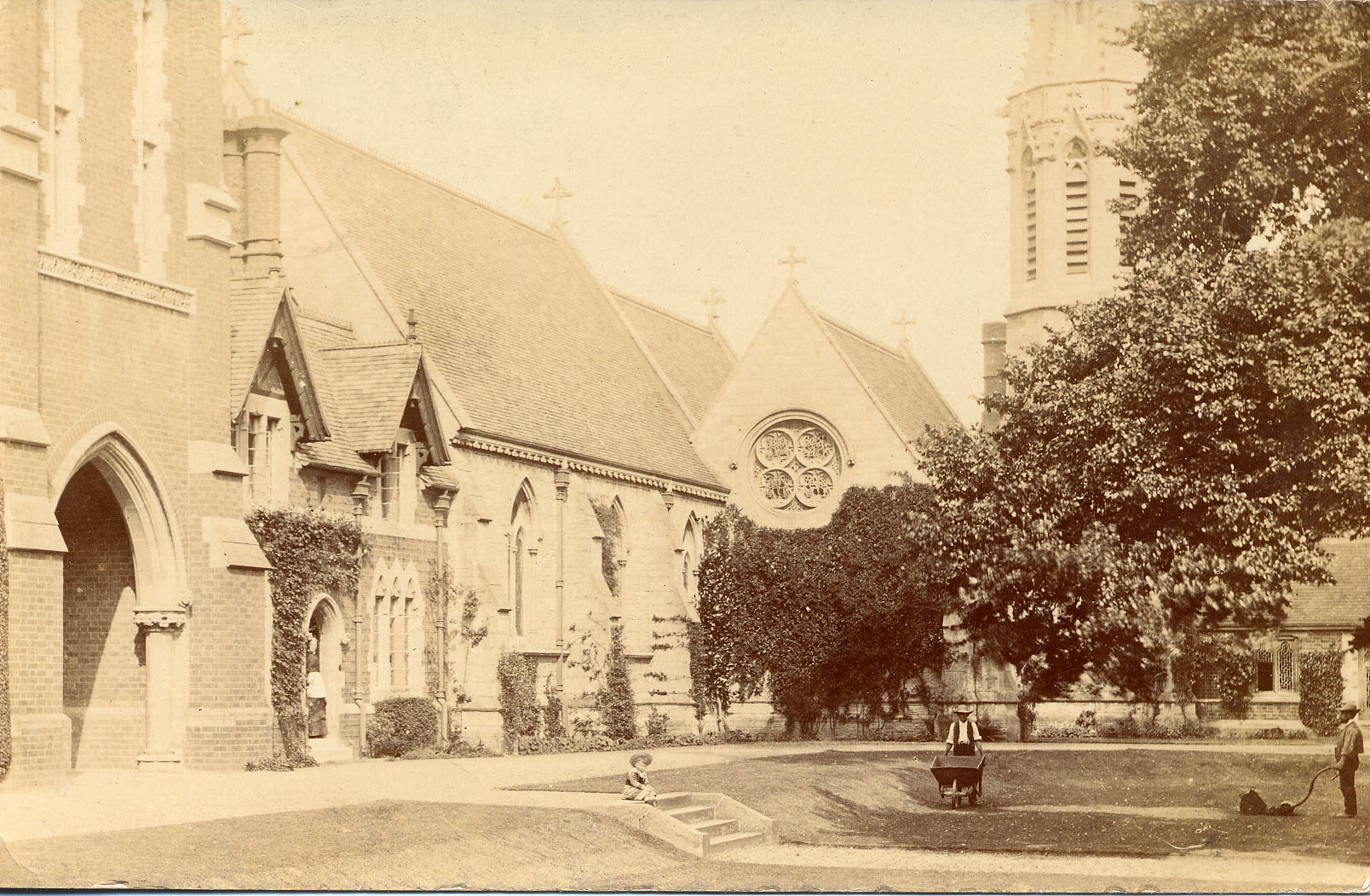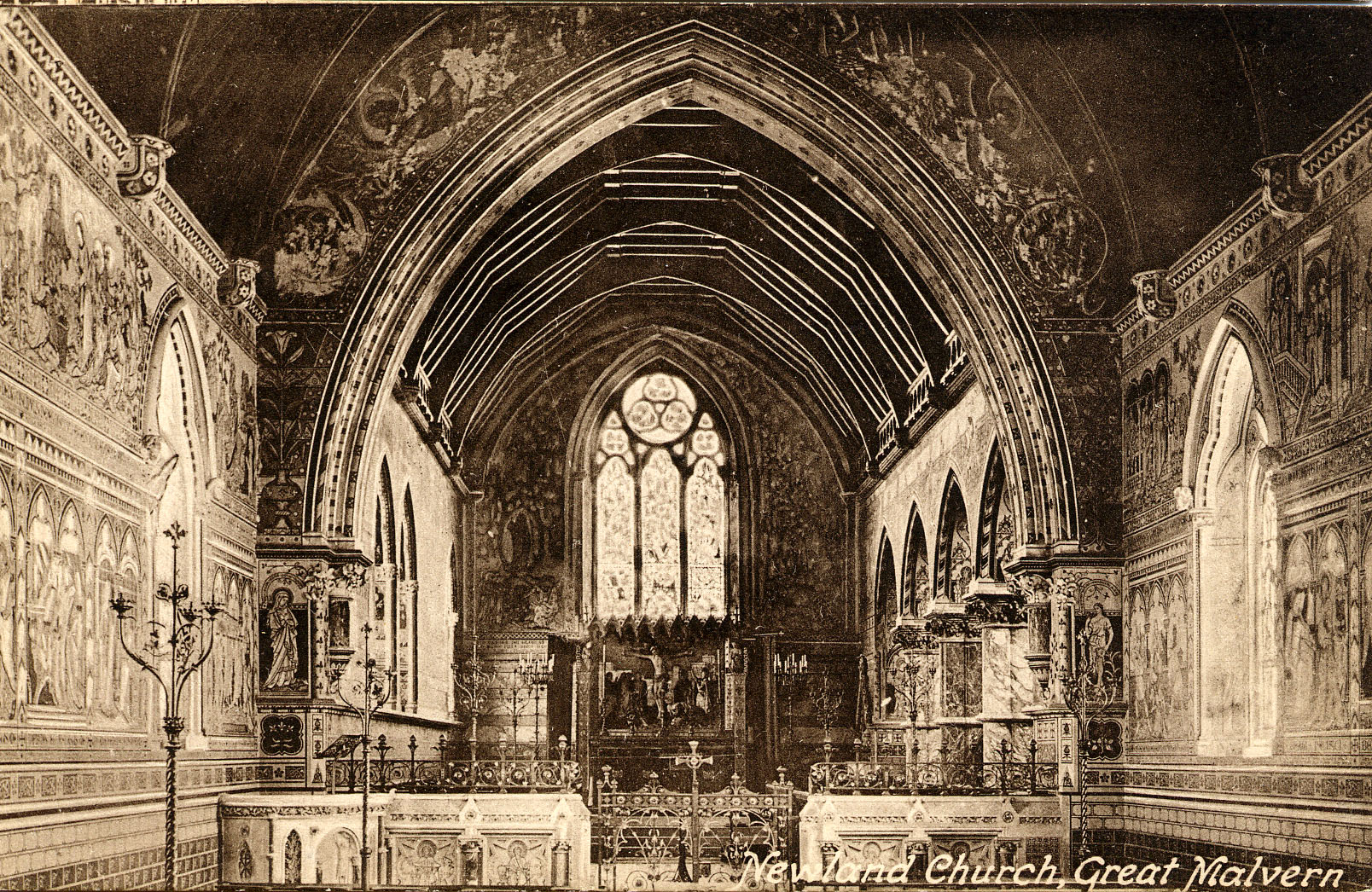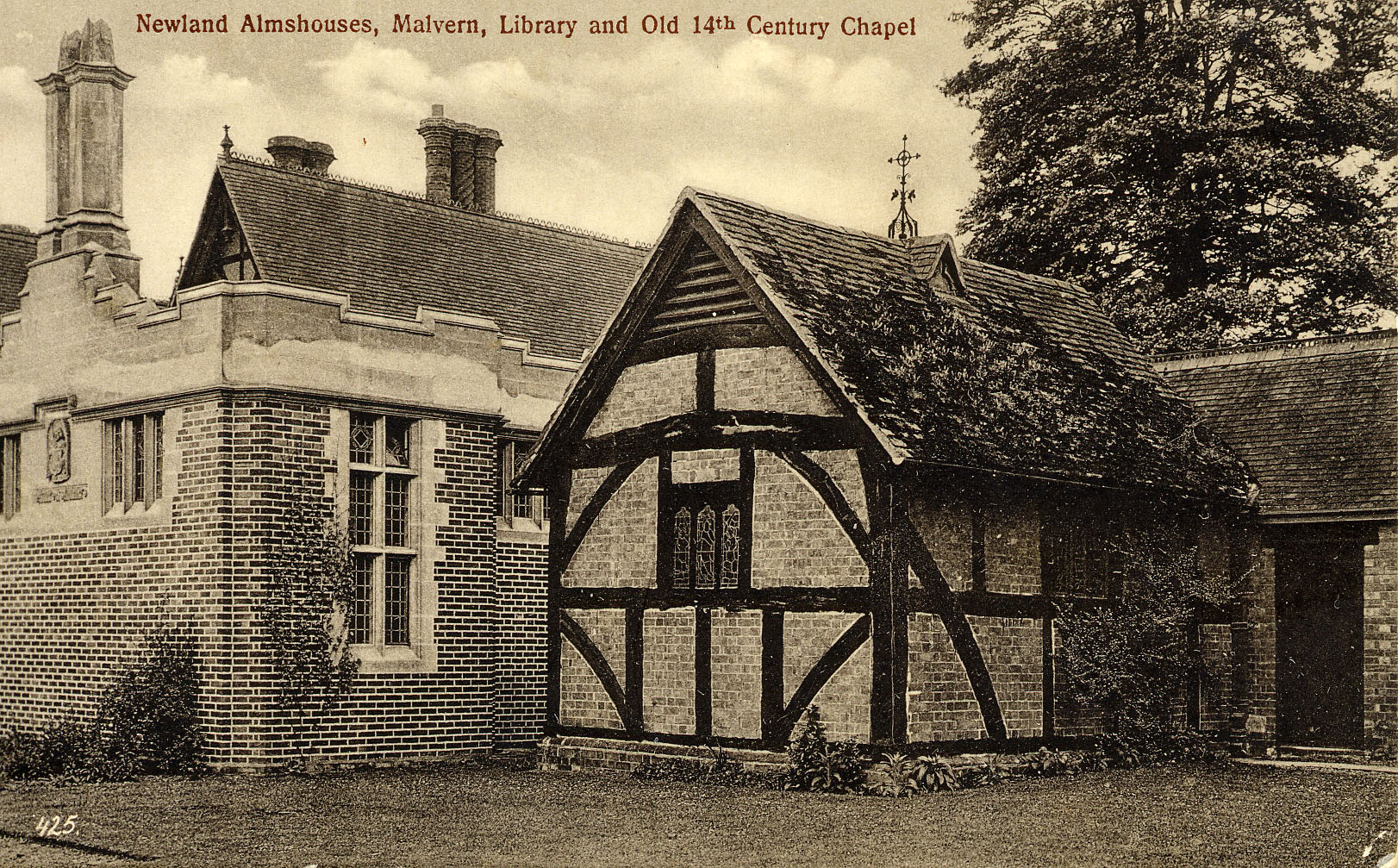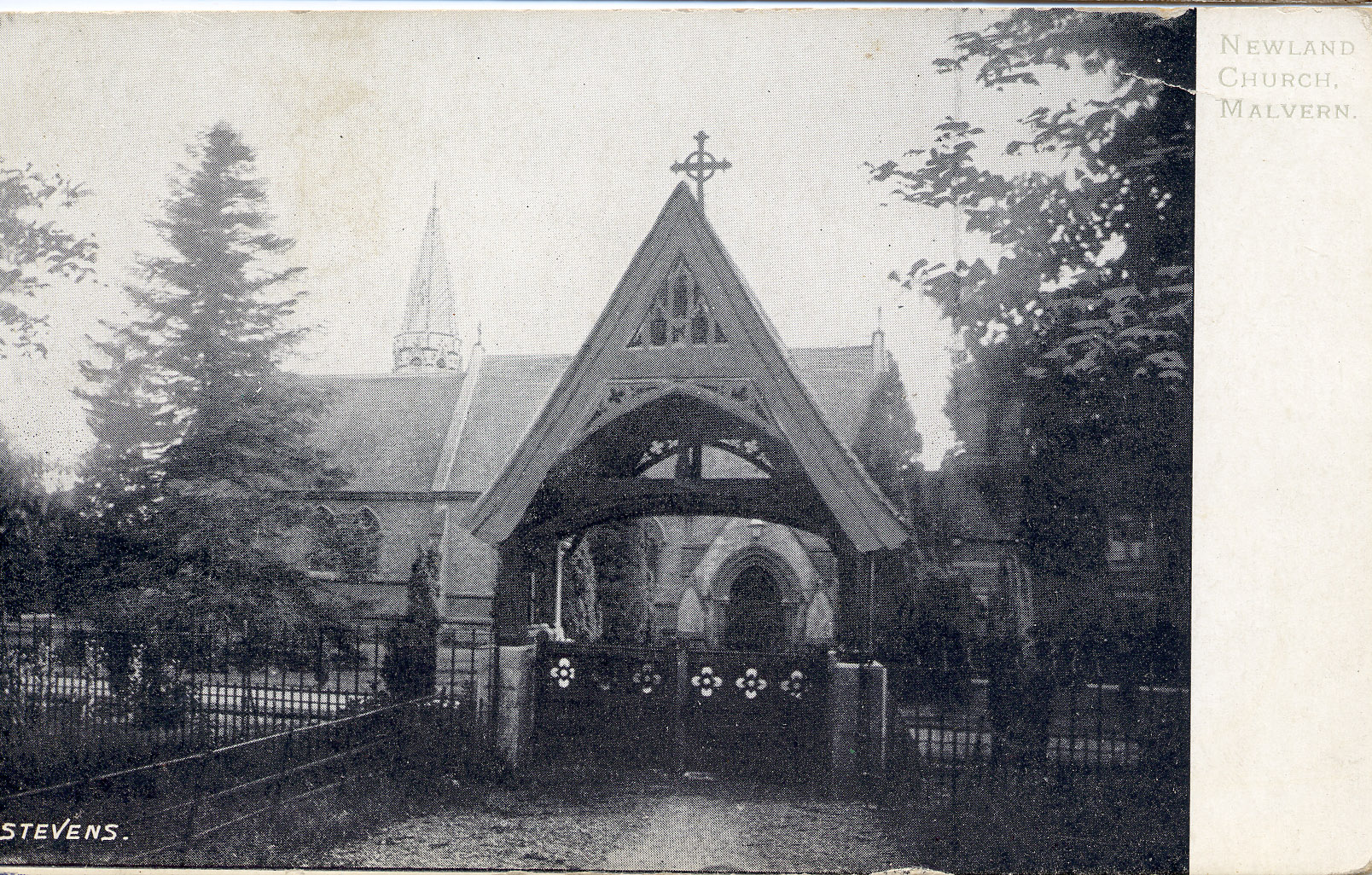 St Leonard's Church from old undated postcards.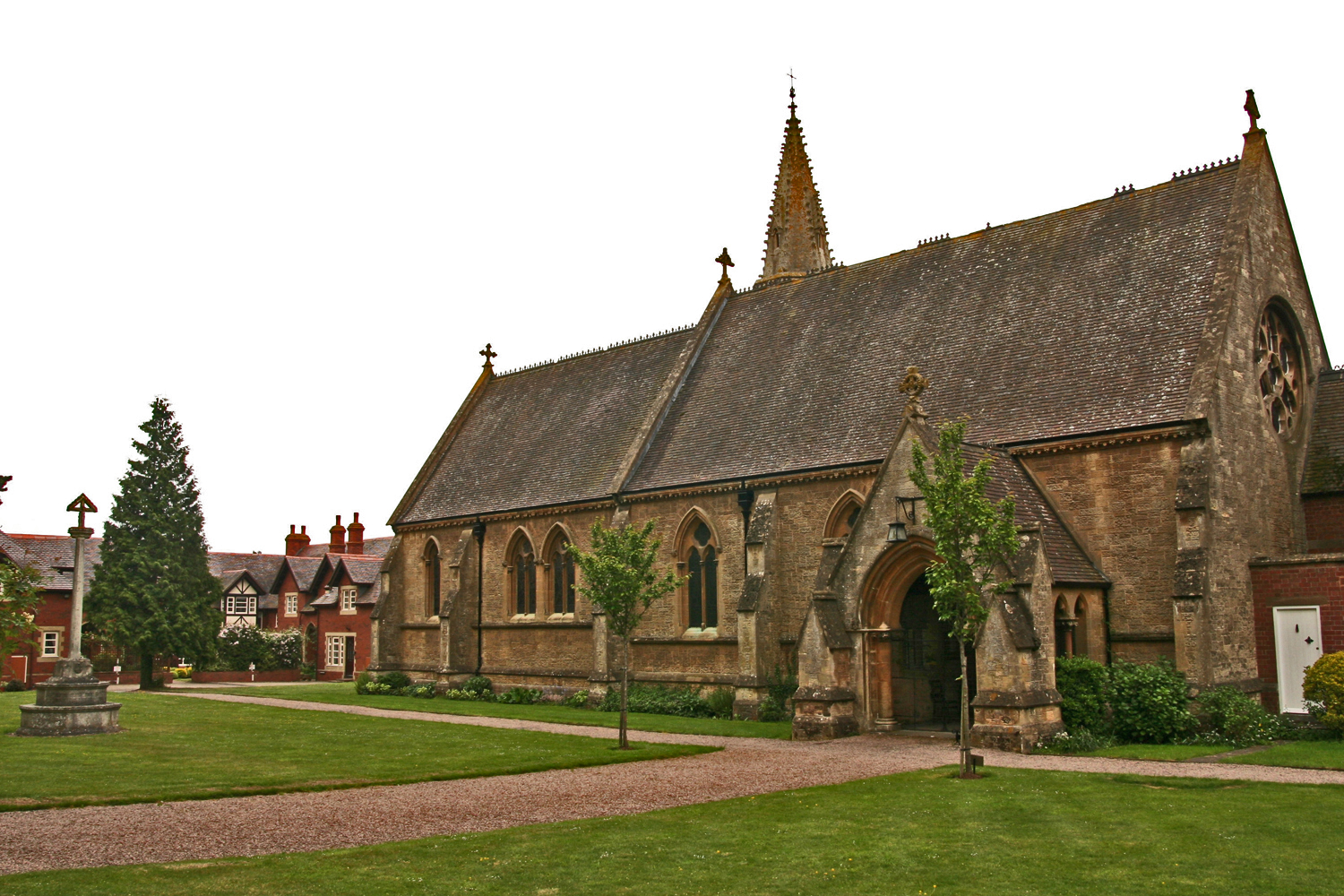 St Leonard's Church, May 2007.
References and some further sources:
Aiken, John. Census of Religious Worship, 1851: The Returns for Worcestershire.
Bridges, Tim. Churches of Worcestershire (2005)
Brooks, Alan, and Nikolaus Pevsner. Buildings of England: Worcestershire  (2007)
Morgan, Paul. Inspections of churches and parsonage houses in the Diocese of Worcester in 1674, 1676, 1684, and 1687 (1986)
Noake, John. The Rambler in Worcestershire or, Stray Notes on Churches and Congregations. Volume III (1854)
Ransome, Mary. The State of the Bishopric of Worcester, 1782-1808  (1968)
Transactions of Worcestershire Archaeological Society, New Series Vol XI (1934)
n.b. Full details of these books are on the bibliography and sources page.
Websites:        British History Online:  Entry for Great Malvern includes Newland.
                         Grade I Listed Building:  Listing Details Here.
                         Historic England listing: Please Click Here.
                         St Leonard's Website.
                         A Church Near You.
                         Family History Website.
Click on red text for a link.  External websites will open in a new page.                                        Page updated May 2022
---