Old Swinford (West Midlands)
Anglican: St Mary

St Mary's is the mother church of Stourbridge, a church has stood on this site since at least the 10th century. The only surviving part of the medieval church is the fourteenth century west tower. The spire was removed in 1982. The nave was rebuilt in 1842 and the east end was extended in 1898.
The west gallery remains but the side galleries were removed in 1955.
Oldswinford was historically in Worcestershire and became part of the new Borough of Dudley in 1974. 
St Mary's is usually open every Saturday morning from 10 to 12.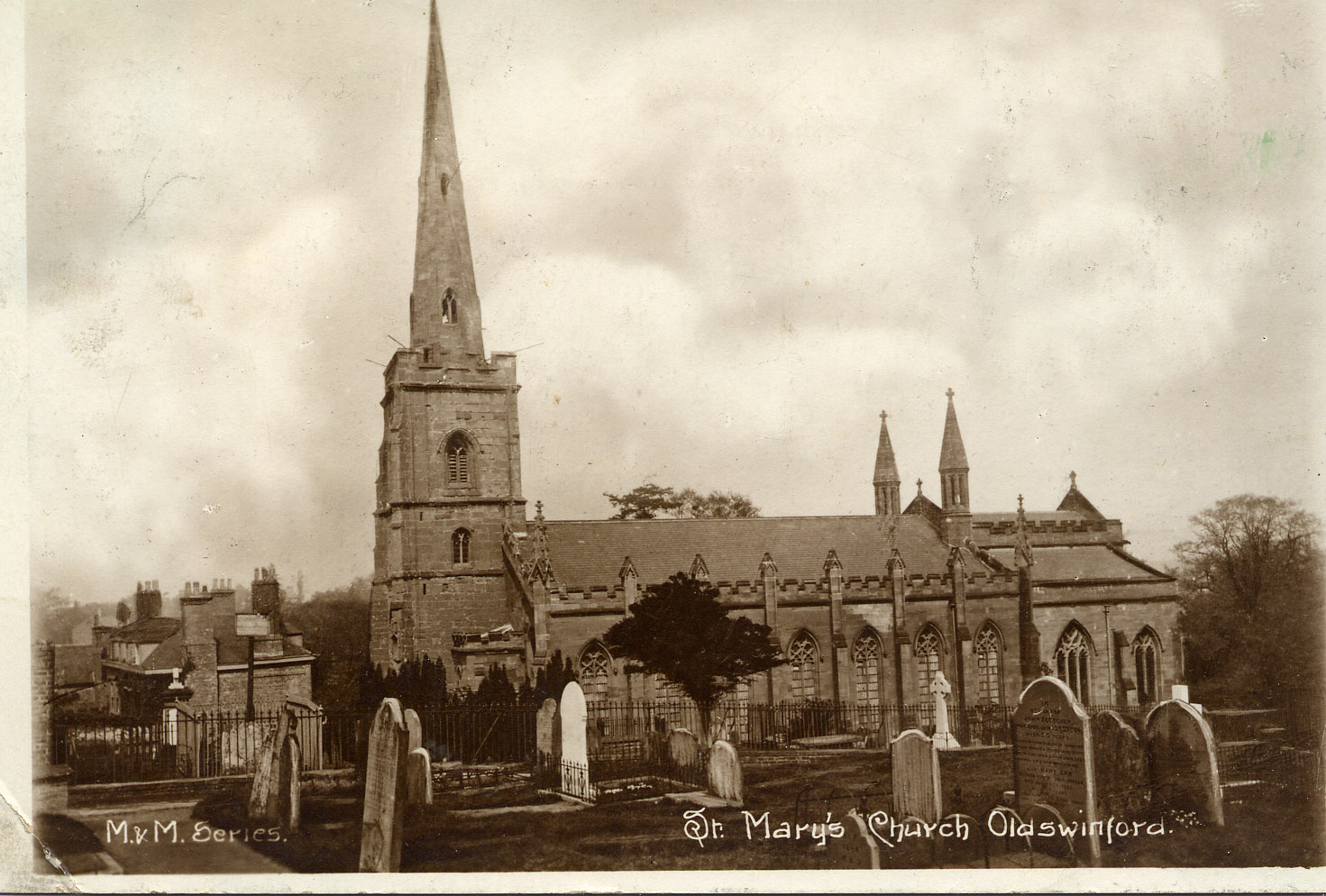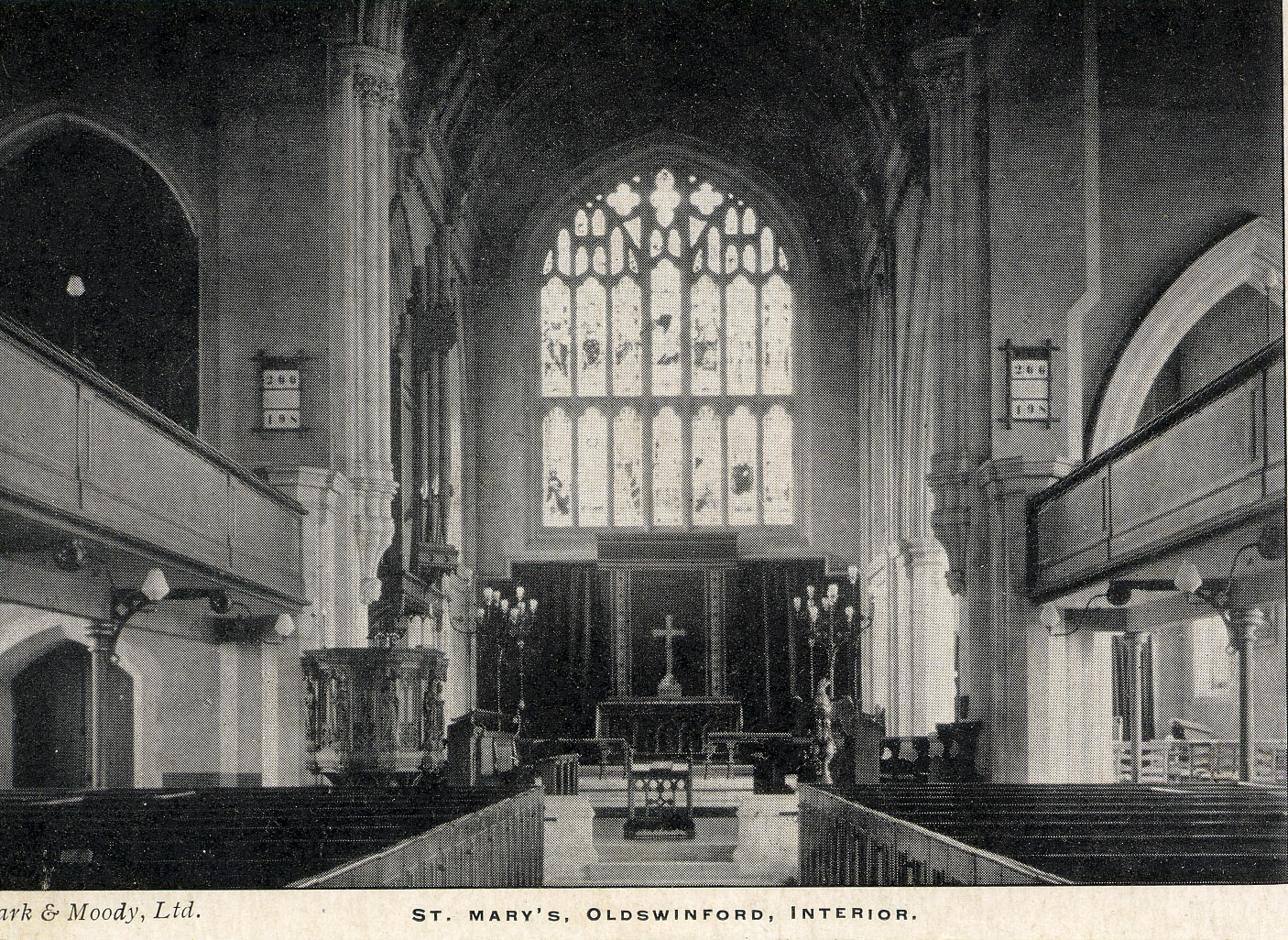 St Mary's Church from old postcards, exterior c1924, interior pre 1955.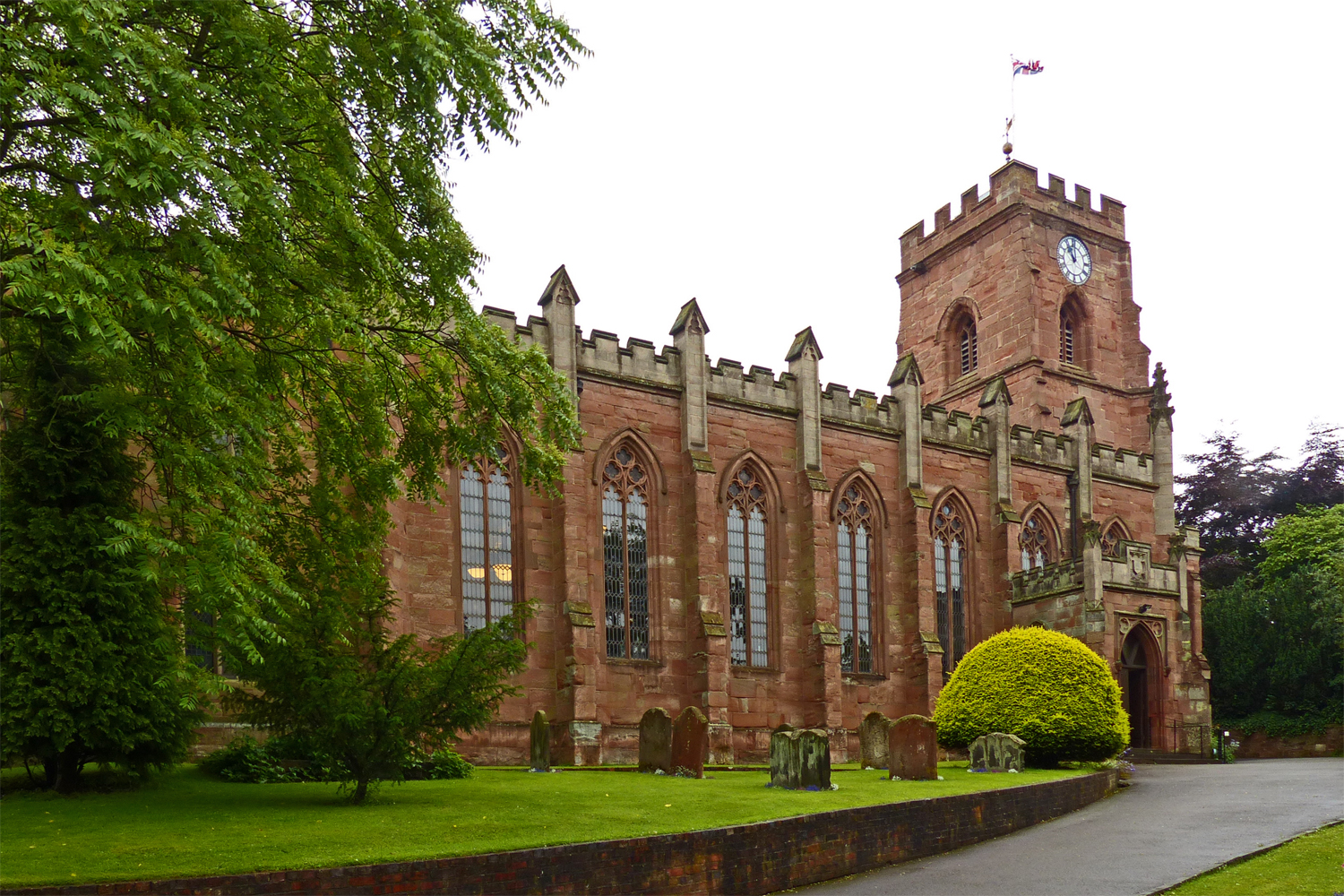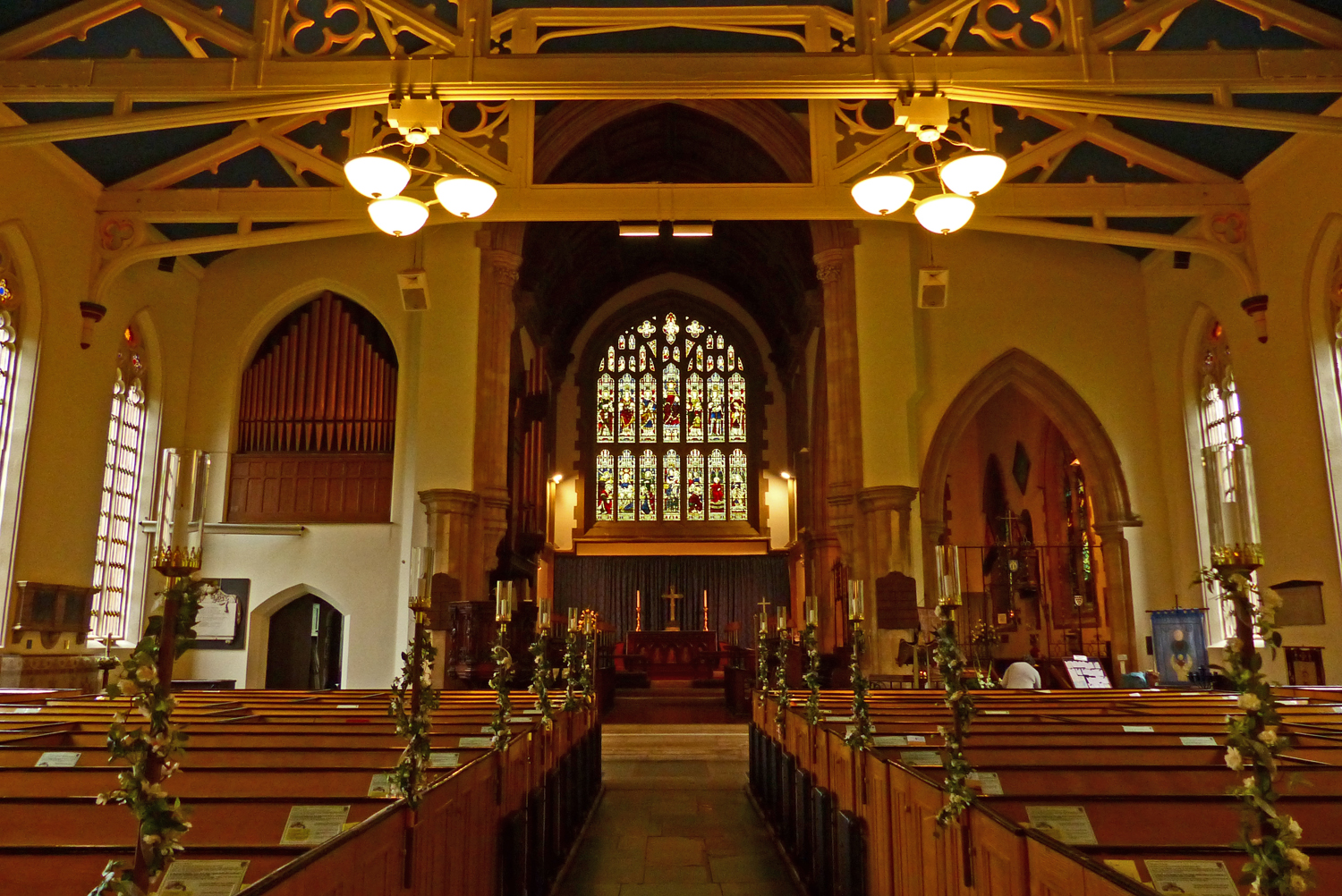 St Mary's Church, July 2016
For more pictures from 2016:  Please Click Here                                    (www.flickr.com/tudorbarlow)
References and some further sources:
Bridges, Tim.  Churches of the Black Country,  2008. 
Aiken, John. Census of Religious Worship, 1851: The Returns for Worcestershire.
Morgan, Paul. Inspections of churches and parsonage houses in the Diocese of Worcester in 1674, 1676, 1684, and 1687 (1986)
Noake, John. The Rambler in Worcestershire or, Stray Notes on Churches and Congregations. Volume I (1848)
n.b. Full details of these books are on the bibliography page.
 Websites:        British History Online:   Entry for Oldswinford
                          Grade II Listed Building:  Listing Details Here
                          Historic England Listing: Please Click Here
                          Church Website
                          A Church Near You
                          Family History Website
                          Church Plans Online:  Linked page shows two plans for rebuilding of 1842-1844.
Nearby churches are:  Lye,  Pedmore,  Stourbridge,  Stourbridge Deanery
Click on red text for a link. External websites will open in a new window.                             Page updated May 2022
---