Anglican: St Andrew (and St Ambrose)

St Andrew's was built by Thomas Rickman, 1825-29, an early and fine example of the Gothic revival. Rickman's interior is virtually unchanged. The church features in Betjeman's Best British Churches, 2011, and is usually open during daylight hours. (Ref Parish Website, November 2014.)
Immediately to the south of St Andrew's is the Sandys Mausoleum, created by Rickman from the chancel of the original medieval church of St Ambrose. A Grade II* Listed Building, Listing Details Here.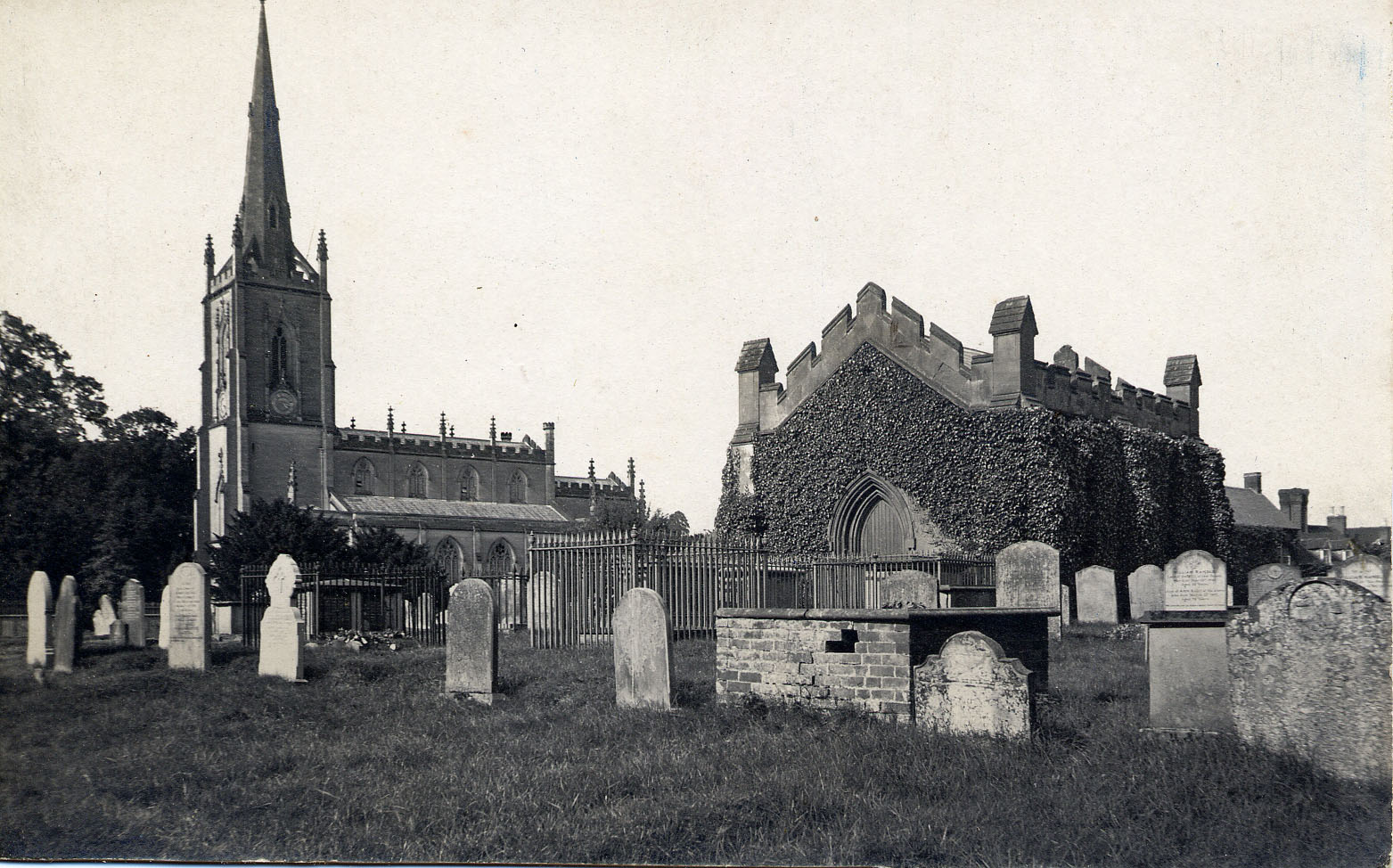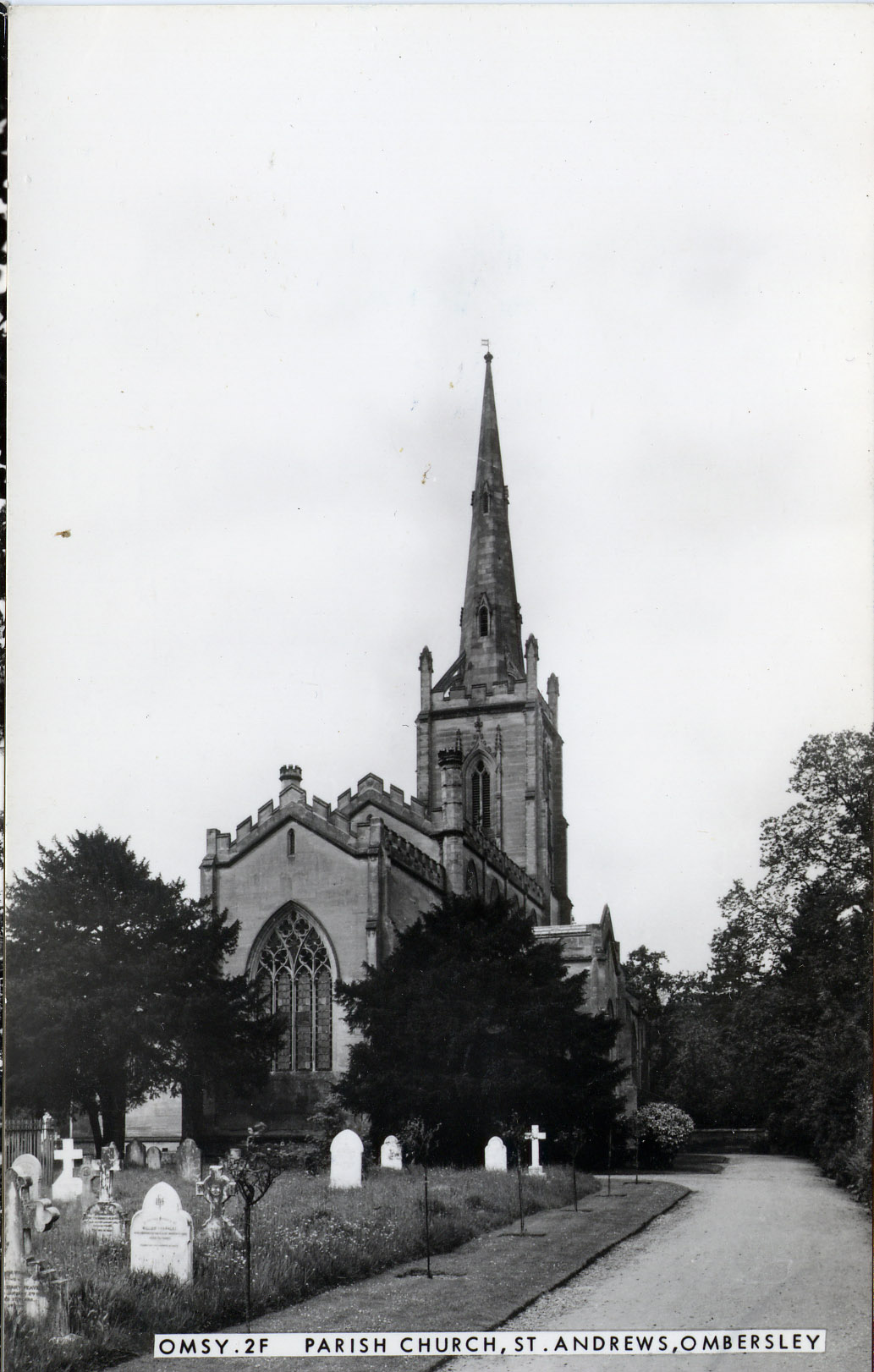 St Andrew's Church from old undated postcards.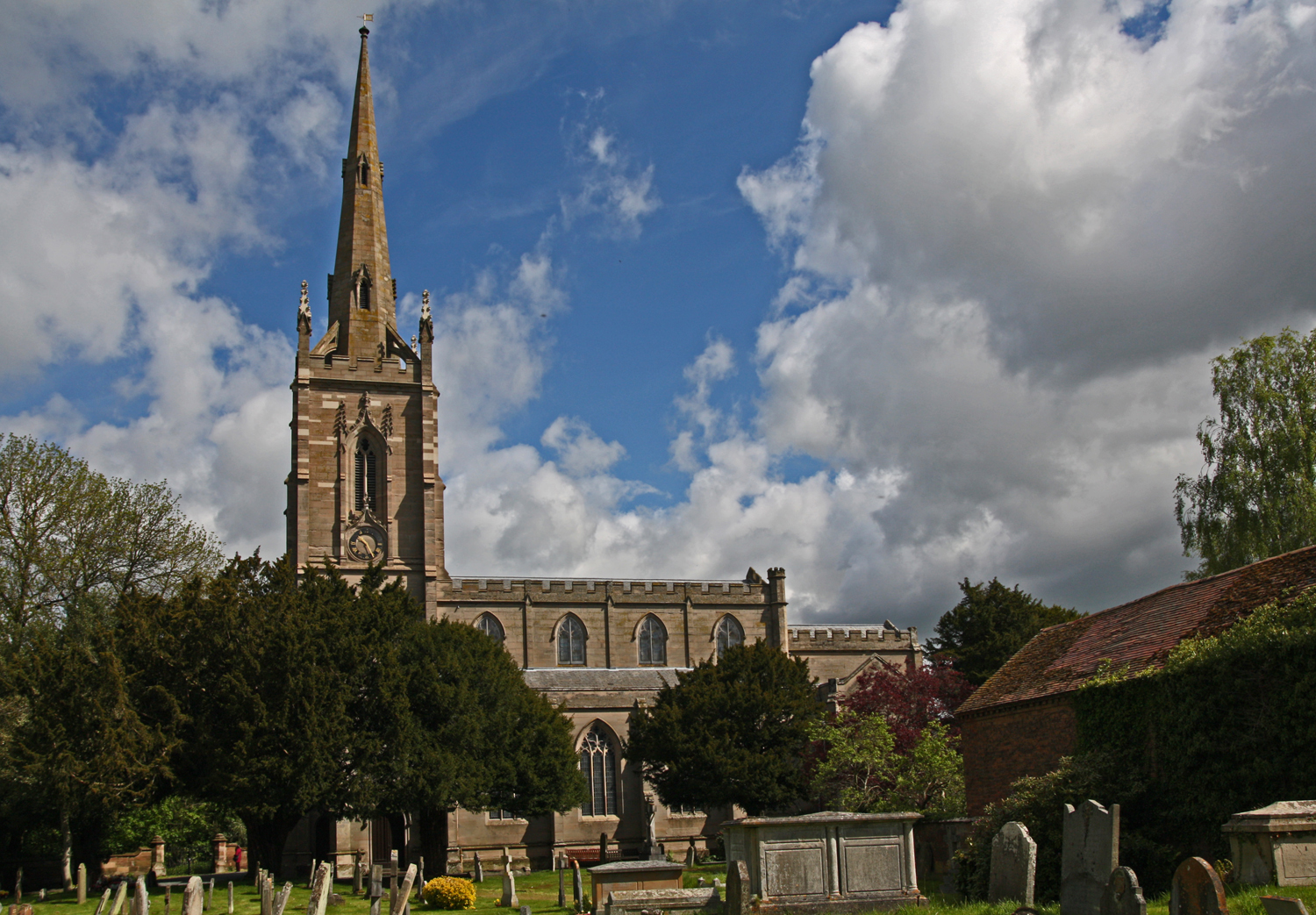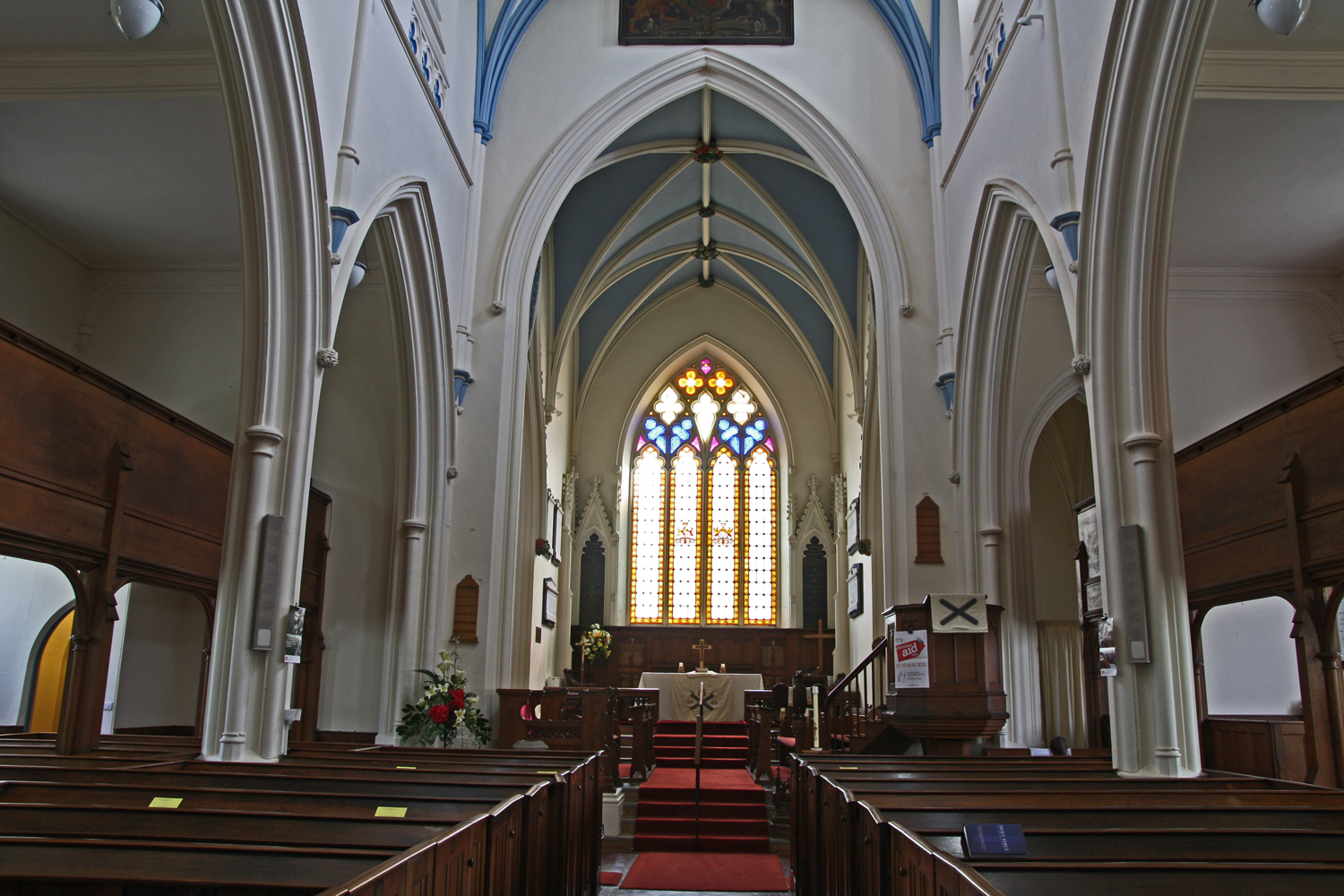 St Andrew's Church, May 2012.
For more pictures from 2012:  Please Click Here.      (www.flickr.com/tudorbarlow)
References and some further sources:
Aiken, John. Census of Religious Worship, 1851: The Returns for Worcestershire.
Bridges, Tim. Churches of Worcestershire (2005)
Brooks, Alan, and Nikolaus Pevsner. Buildings of England: Worcestershire  (2007)
Morgan, Paul. Inspections of churches and parsonage houses in the Diocese of Worcester in 1674, 1676, 1684, and 1687 (1986)
Noake, John. The Rambler in Worcestershire or, Stray Notes on Churches and Congregations. Volume I (1848)
Ransome, Mary. The State of the Bishopric of Worcester, 1782-1808  (1968)
Stanton, George K.. Rambles and researches among Worcestershire churches: with historical notes relating to the several parishes  Volume II (1886)
Transactions of Worcestershire Archaeological Society, New Series Vol XI (1934)
n.b. Full details of these books are on the bibliography and sources page.
Websites:        British History Online:   Entry for Ombersley.
                         Grade II* Listed Building:  Listing Details Here.
                         English Heritage List for England: Please Click Here.
                         Parish Website
                         A Church Near You.
                         Family History Website.
Click on red text for a link.  External websites will open in a new window.                                    Page updated May 2022
---