Pensnett, St Mark

Pensnett lies in the heart of the Black Country between Dudley and Kingswinford. St Mark's is a large cruciform church completed in 1849 and known locally as the "Cathedral of the Black Country." The architects were John MacDuff Derick and Lewis Stride.  A spire for the south west tower was never built.
There is a spacious interior which was modernised in 2006 to include meeting rooms and facilities. Pensnett was in Staffordshire until amalgamation with Dudley in 1966, the ecclesiastical parish was transferred from the Diocese of Lichfield to the Diocese of Worcester in 1994.
The church is usually open on Saturday mornings and on Wednesdays during term time. See the church website for details,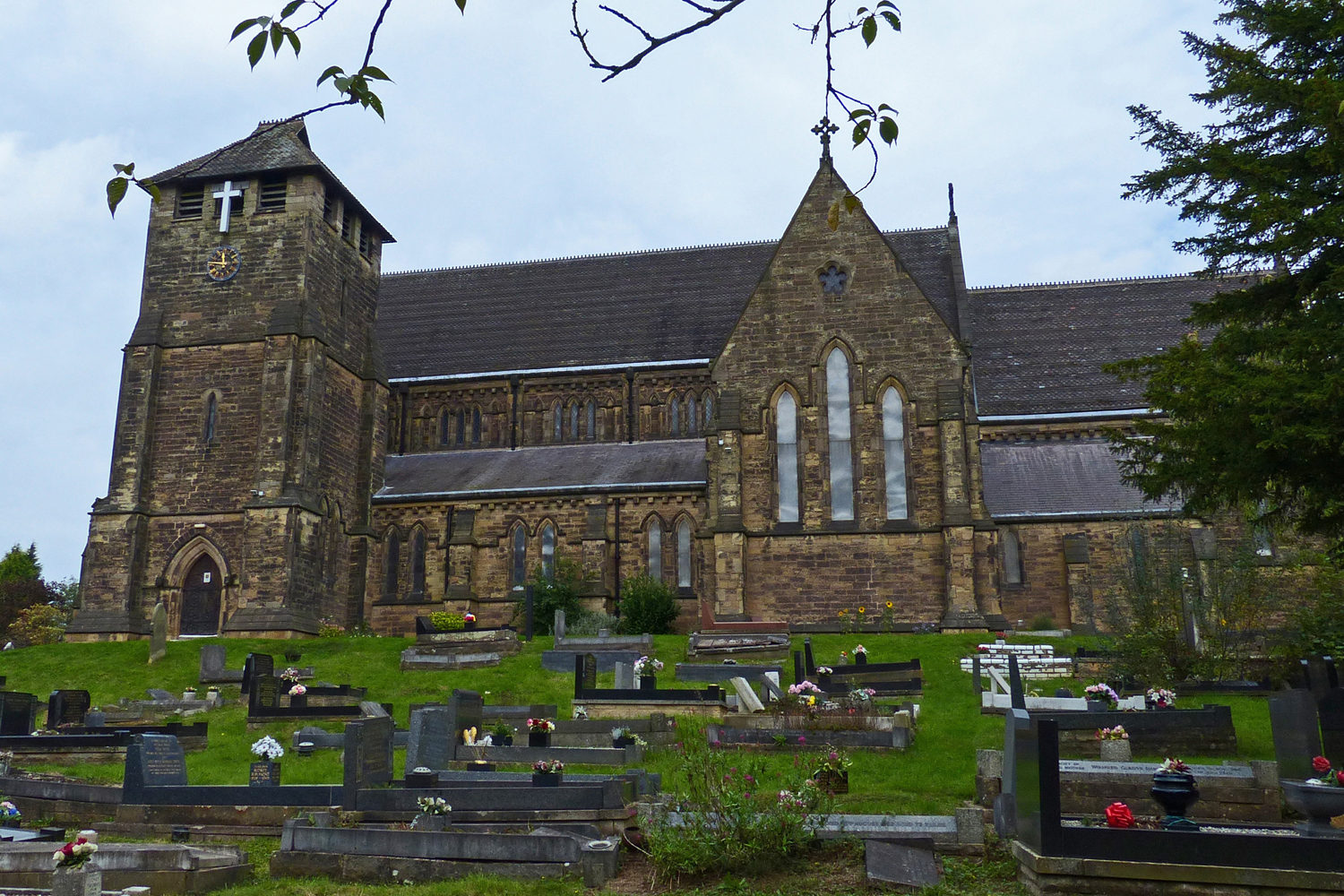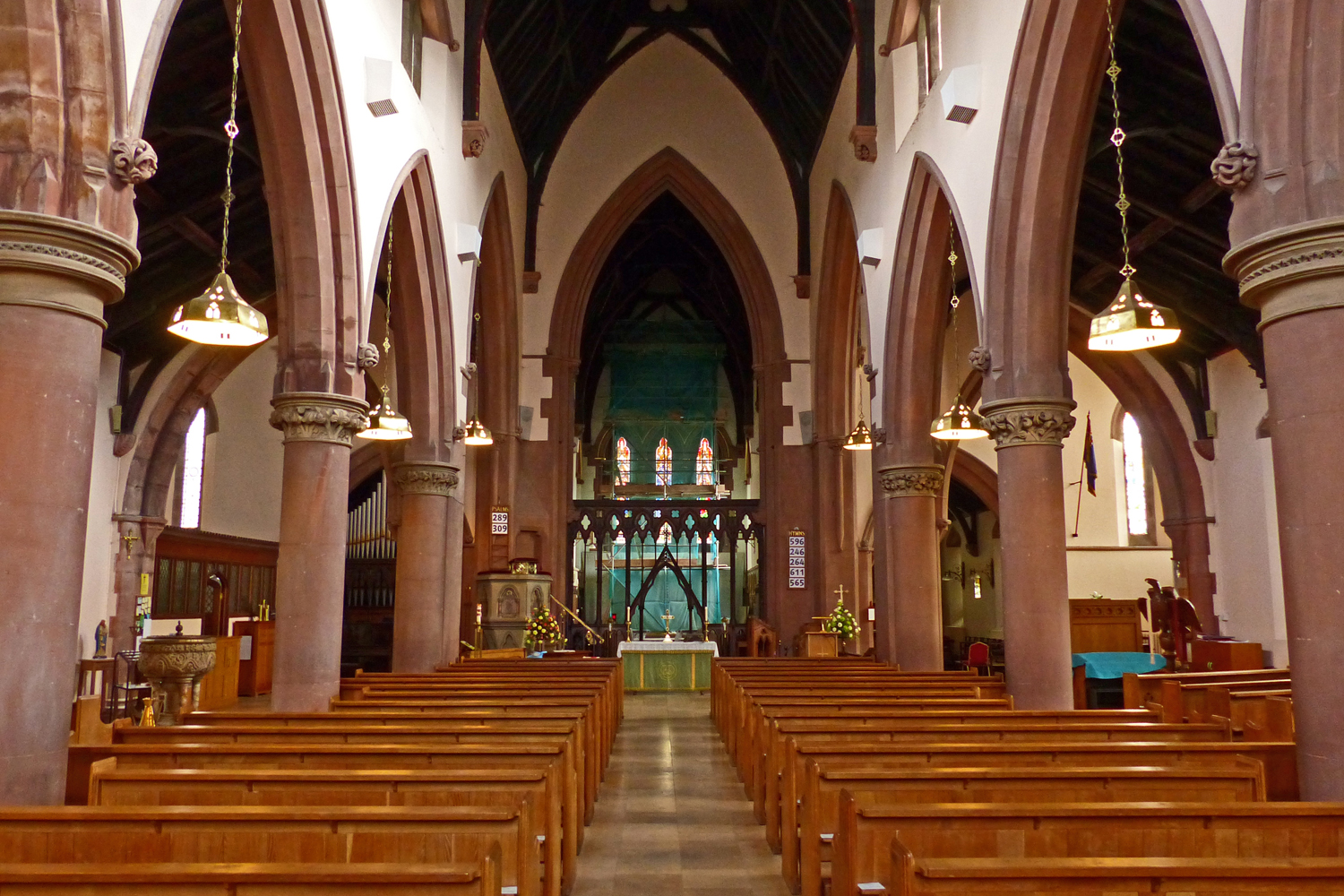 St Mark's Church, September 2016
For more pictures from 2016:  Please Click Here                                                       (www.flickr.com/tudorbarlow)
References:
Bridges, Tim.  Churches of the Black Country  (Logaston Press, 2008)
Websites:         British History Online:  Entry for Pensnett
                          Grade II Listed Building:  Listing Details Here
                          Historic England Listing:  Please Click Here
                          Church website
                          A Church Near You
                          Family History Website
Pensnett Methodist Church (St James)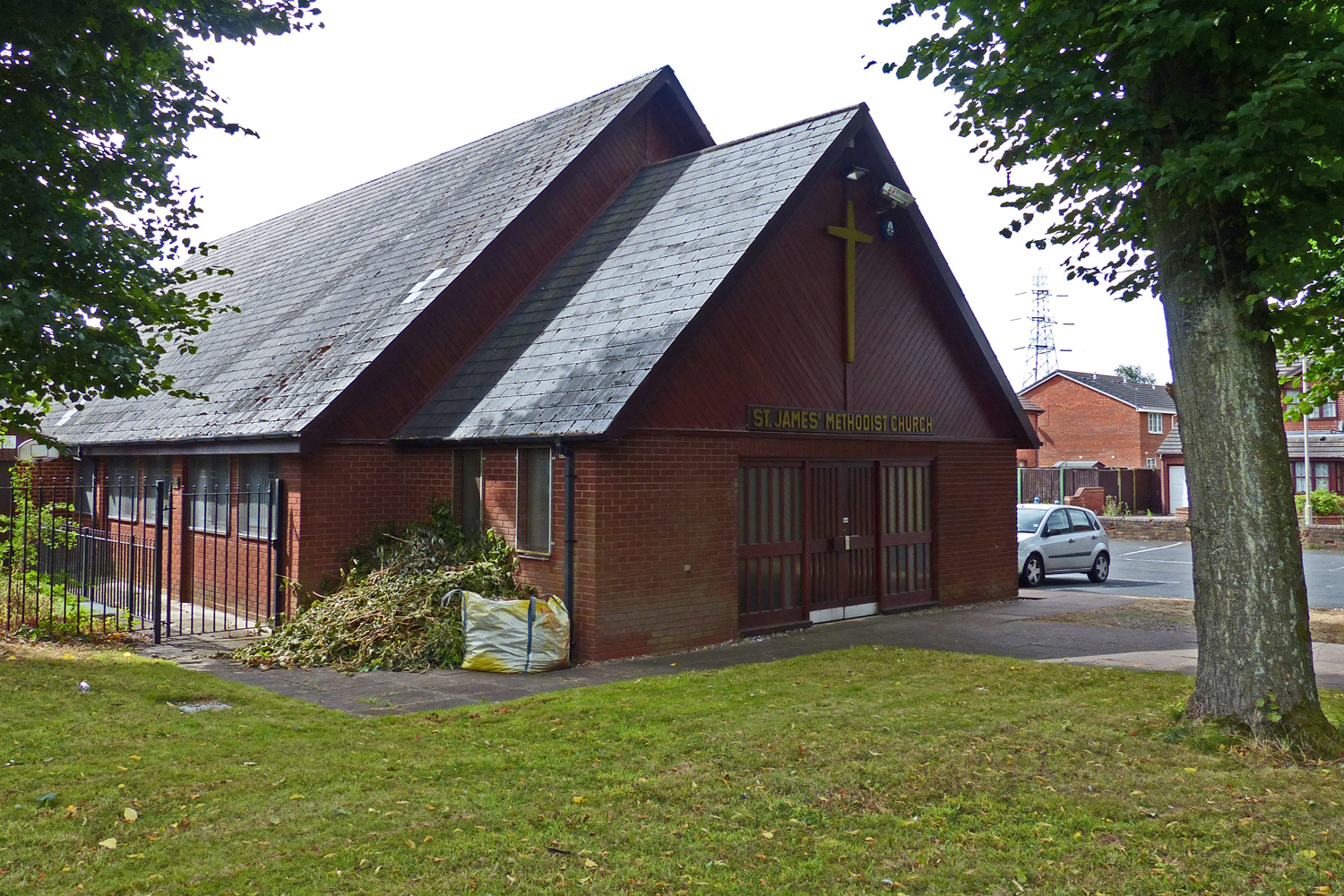 A modern Church located on Pensnett High Street.
St James Church Website
Dudley and Netherton Methodist Circuit Website.
Cornerstone Community Church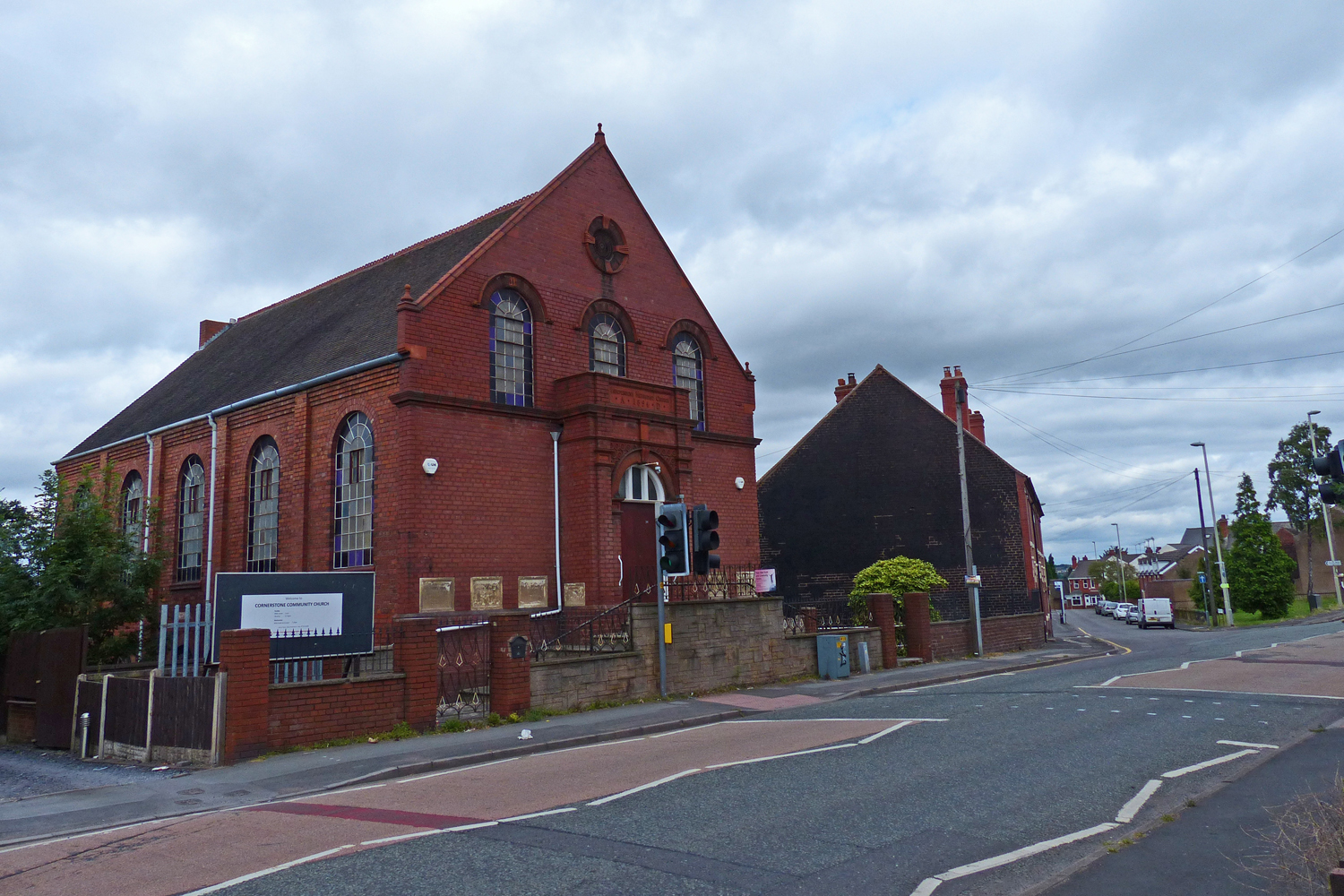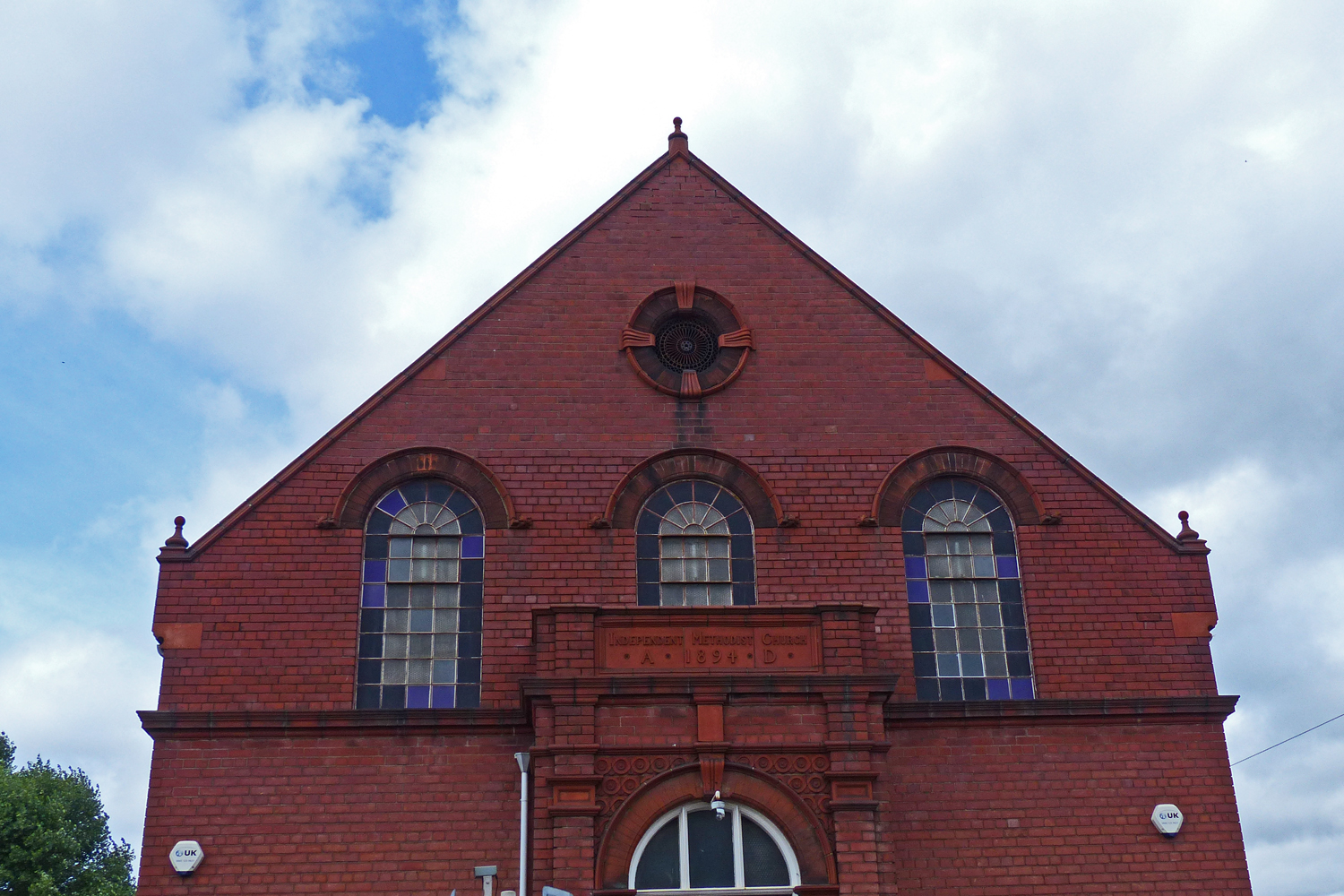 Cornerstone Church, High Oak, August 2016
Originall built as the Independent Methodist Church in 1894.
 Other nearby churches are listed under  Brierley Hill,  Dudley,  Kingswinford,  Kingswinford Deanery.
Please click on red text for a link.  External websites will open in a new window.                   Page updated May 2022
---