Anglican: Abbey Church of the Holy Cross and St Edburga

The building of Pershore Abbey started under the Benedictines in the late 11th century, only the south transept and tower piers remain from the original church. There were additions during the following centuries until the dissolution of 1539. At that time most of the Abbey was demolished but the townspeople of Pershore bought the chancel and choir for £400 and that portion remains today as their parish church. The east apse was added by Harvey Eginton in 1845 and there was a major restoration by Sir George Gilbert Scott in 1862. Pershore Abbey features in Simon Jenkins' 1000 Best English Churches and Betjeman's Best British Churches (2011) and is open daily for visitors.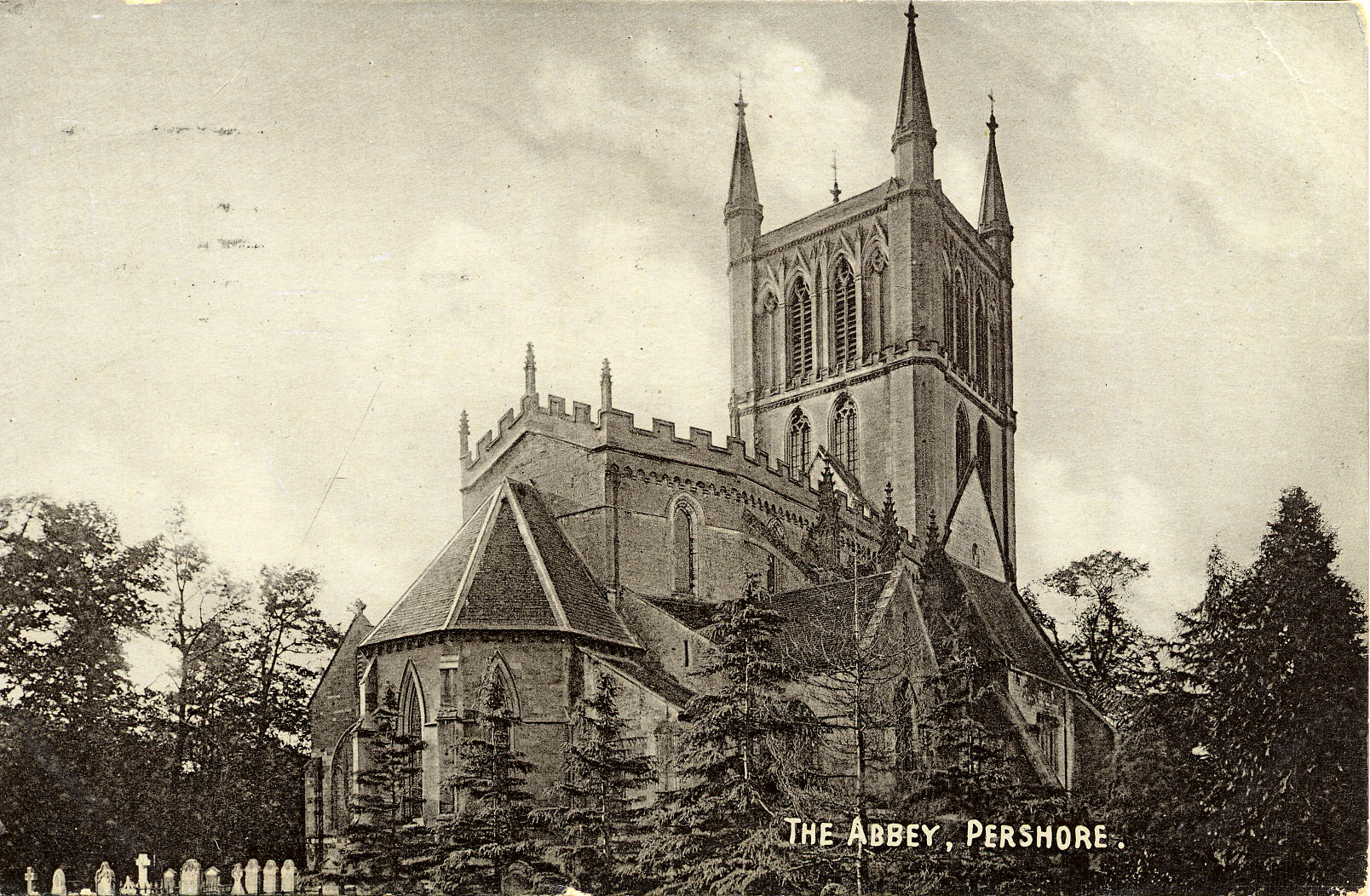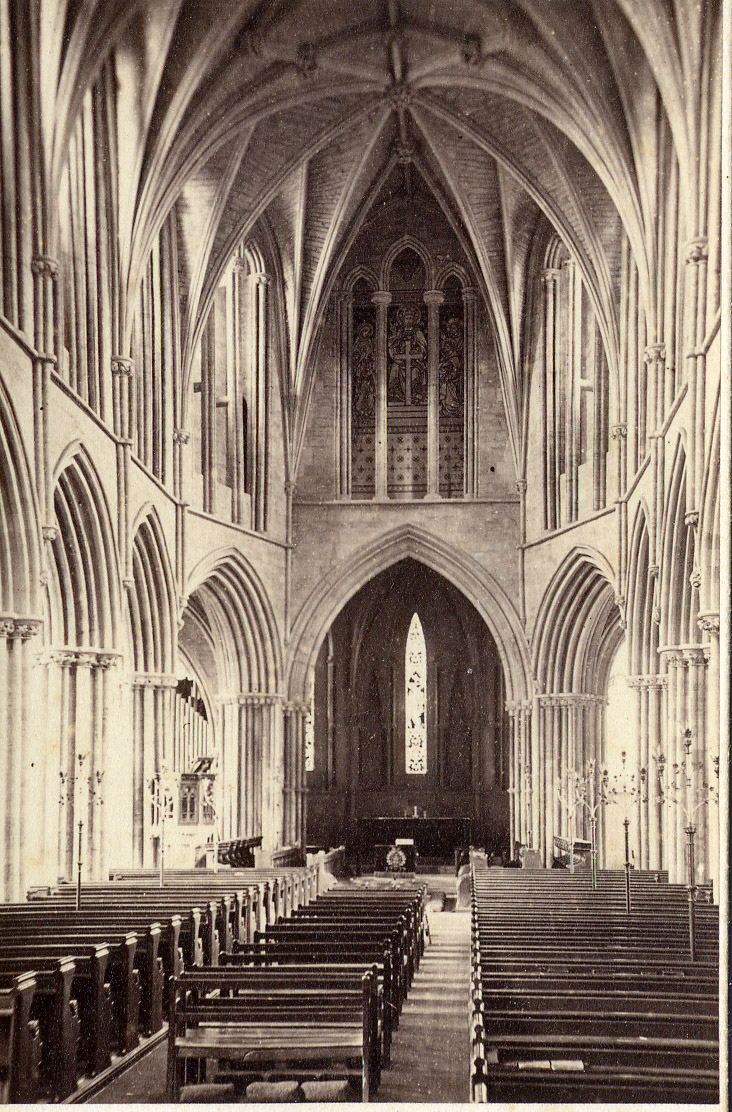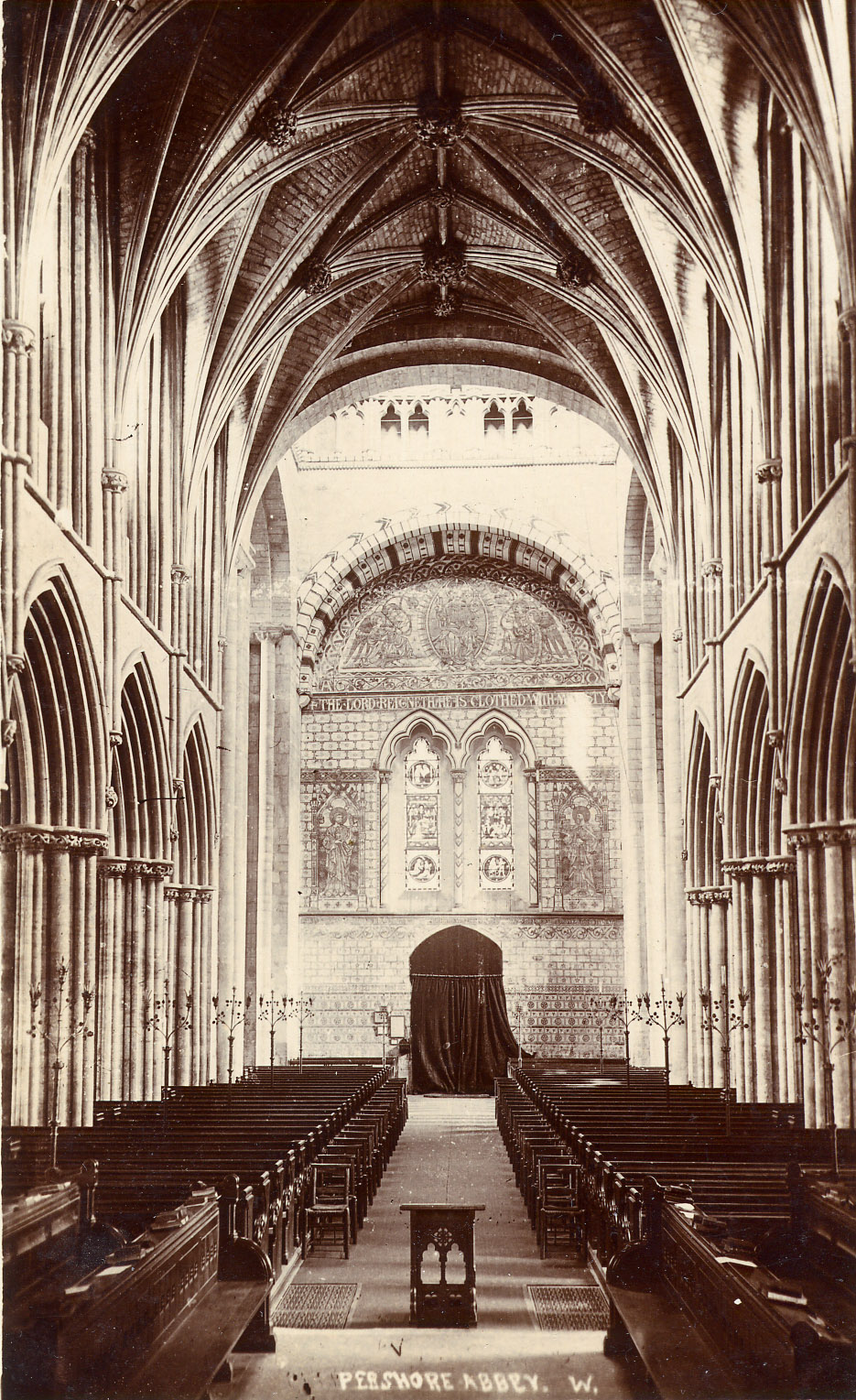 Pershore Abbey from old undated postcards.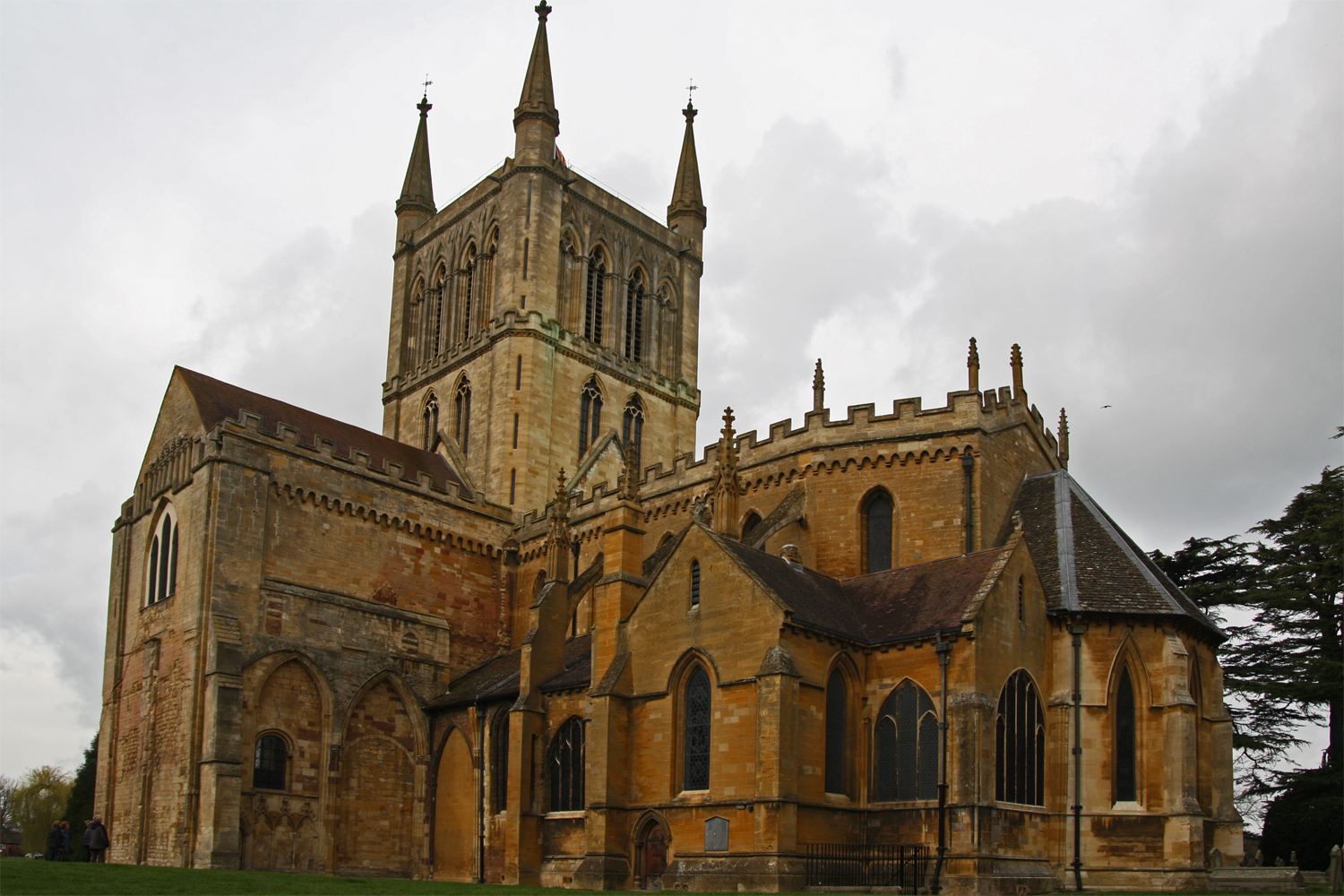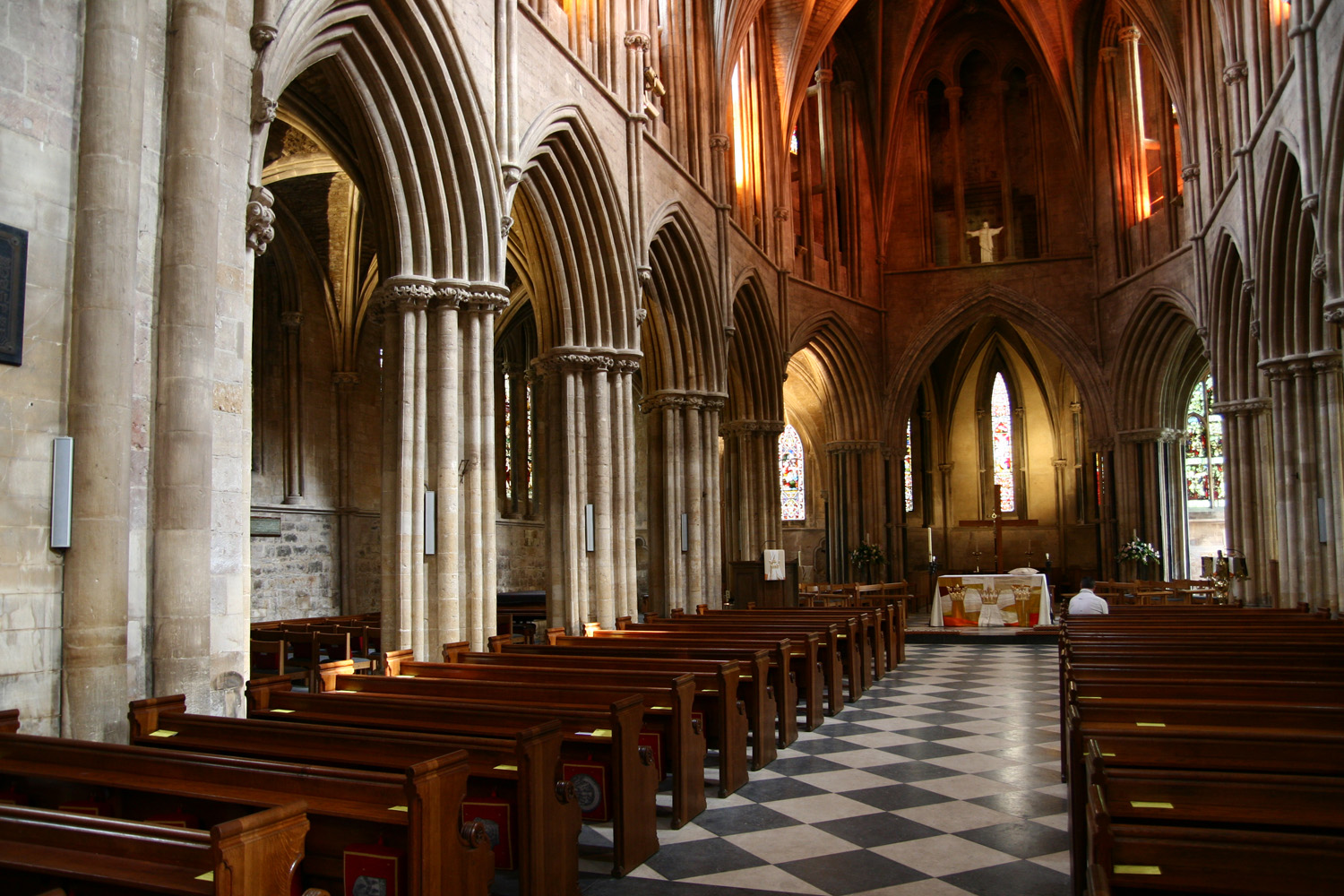 Pershore Abbey, March 2012.
For more pictures:  Please Click Here.                                           (www.flickr.com/tudorbarlow) 
References and some further sources:
Aiken, John. Census of Religious Worship, 1851: The Returns for Worcestershire.
Bridges, Tim. Churches of Worcestershire (2005)
Brooks, Alan, and Nikolaus Pevsner. Buildings of England: Worcestershire  (2007)
Morgan, Paul. Inspections of churches and parsonage houses in the Diocese of Worcester in 1674, 1676, 1684, and 1687 (1986)
Noake, John. The Rambler in Worcestershire or, Stray Notes on Churches and Congregations.  
             Volume I (1848)
Ransome, Mary. The State of the Bishopric of Worcester, 1782-1808  (1968)
n.b. Full details of these books are on the bibliography and sources page.
Websites:    British History Online:  Entry for Pershore, Holy Cross.
                     British History Online:   Entry for Borough of Pershore.                     
                     Grade I Listed Building:  Listing Details Here.
                     Historic England listing: Please Click Here.
                     Parish Website.
                     A Church Near You.
                     Family History Website.
For other churches in Pershore:  Please Click Here.
Click on red text for a link.  External websites will open in a new window.                                    Page updated May 2022.
---