Redditch Congregational Church
Congregational Chapel Evesham Street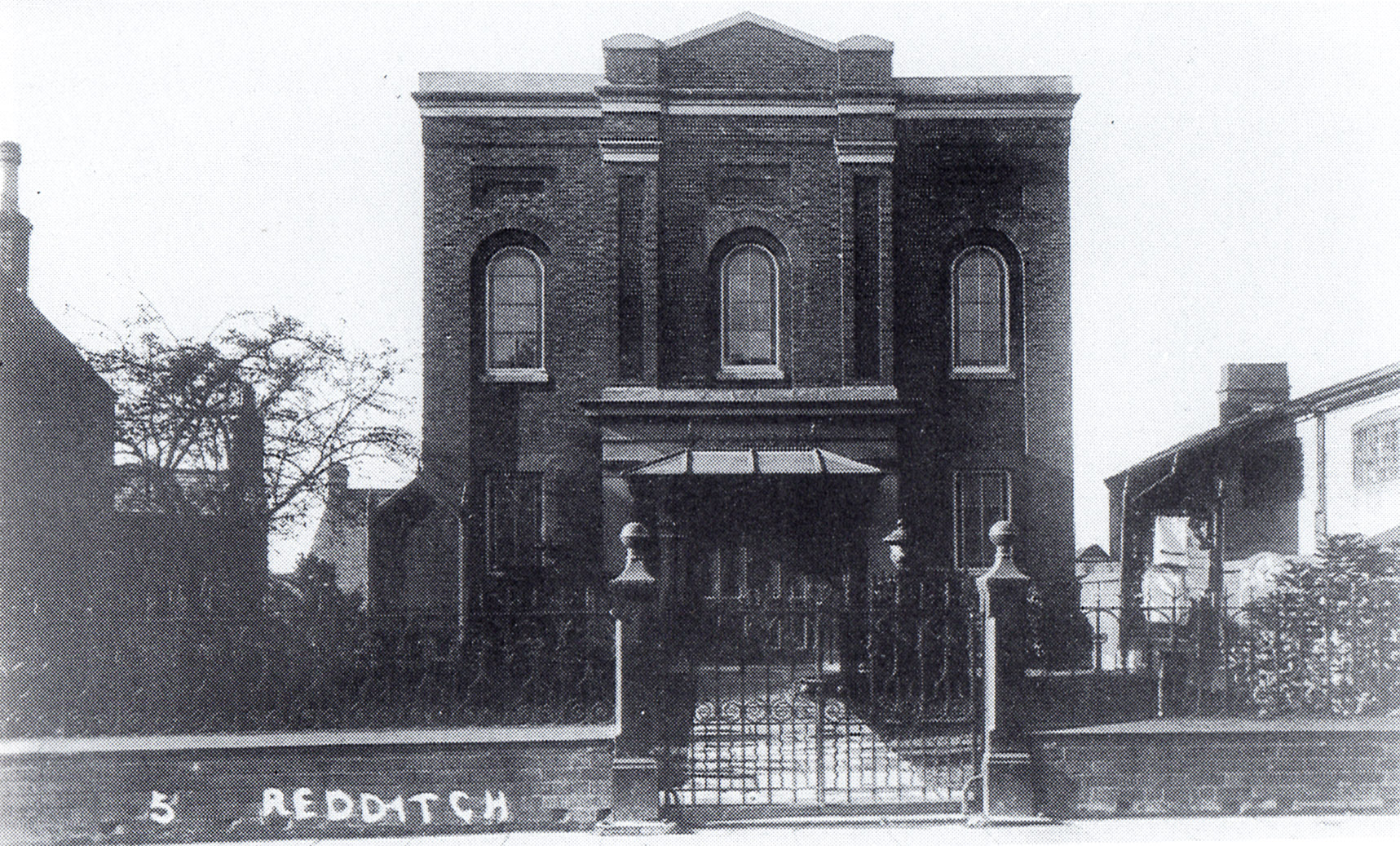 The Independent/Congregational church in Redditch was founded by the Methodist Thomas Williams a needlemaker, who had decided to become an Independent.   in 1822 he gathered a number of needlemakers to found an Independent movement in Redditch.    He donated two acres of land next to his factory for a chapel, which was completed in 1828 and became known as the Needlemakers' Church.
It was a huge building with a Sunday School; the Congregationalists also owned a large number of buildings in Evesham street.   This gave them a good bargaining hand when the Redditch Development Corporation arrived.   When the building was demolished, the lively congregation moved in with Bates Hill Methodist church until they both moved to the Ecumenical Centre in 1976.
References and some further sources:
Aiken, John. Census of Religious Worship, 1851: The Returns for Worcestershire (2000)
Noake, John. Worcester Sects (1861)
Stell, C., Nonconformist chapels and meeting-houses: Herefordshire, Worcestershire & Warwickshire. London: Royal Commission on the Historical Monuments of England. (1986)
 n.b. Full details of these books are on the bibliography and sources page.     
 Click on red text for a link.  External websites will open in a new window.                                 Page updated May 2022
Apologies for any unauthorised use of source material.   Please let us know if we have unwittingly  infringed your copyright.  Thanks
---