Redditch Quakers
 
Redditch Quaker Meeting House in the 1990s.  Designed by architect, Selby Hewer, 1975.
The brothers Sheward from Beoley, who may have been the first needlemakers in Redditch,  set up a Friends Meeting House in Ipsley street c1704,  For a century or so, it was the only Christian church in this area of Redditch.   However, Friends were remiss in their attendance at business meetings and the group finally faded out.   The Quarterly Meeting decided to hold an occasional meeting for worship, and this was well attended by Friends and neighbours.  Timothy Bevington, a Worcester Quaker, reported that it was 'large, solemn and to good satisfaction'.     After conversion into a dwelling house in 1805, the property was sold in 1820, and possibly incorporated into Washford Mills.
Quaker Worship resumed in Redditch in 1936 and in 1955 a hall in Worcester street was adapted for worship and continued in use until 1970.  Friends were then offered land at Matchborough in a new town development.  Built with about 3 dozen sheltered housing units, it was administered by Redditch Friends Housing Trust.   The Meeting House was built specifically for community multi-use.   Around 2007, Friends rented the building out to Local Authority and moved to worship at Barnt Green.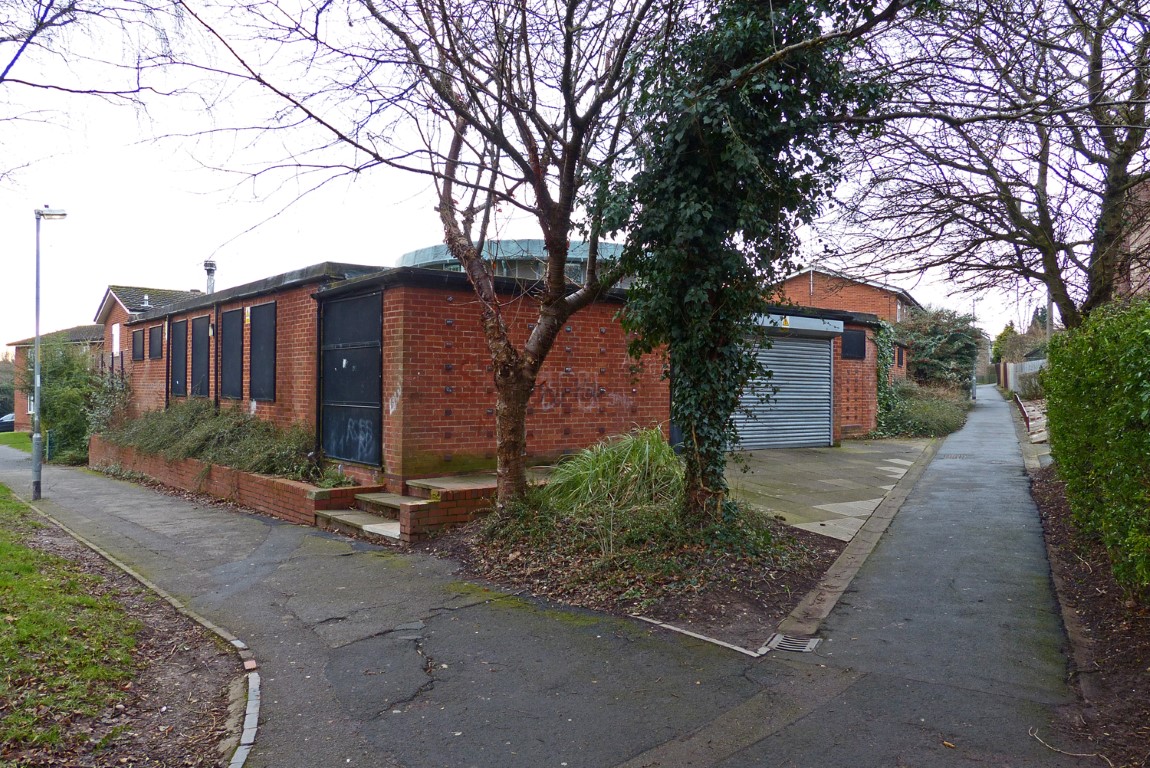 The ex Friends Meeting House, January 2015.
Brown, A, Evesham Friends in the Olden Times (1885)
Butler, D. (1995). Quaker Meeting Houses of Britain (Vol. II). Kendal: Quaker Tapestry Scheme
The Friend, 1974 (1249)
                                                                                                                      Entry updated May 2022
---