Anglican: St Kenelm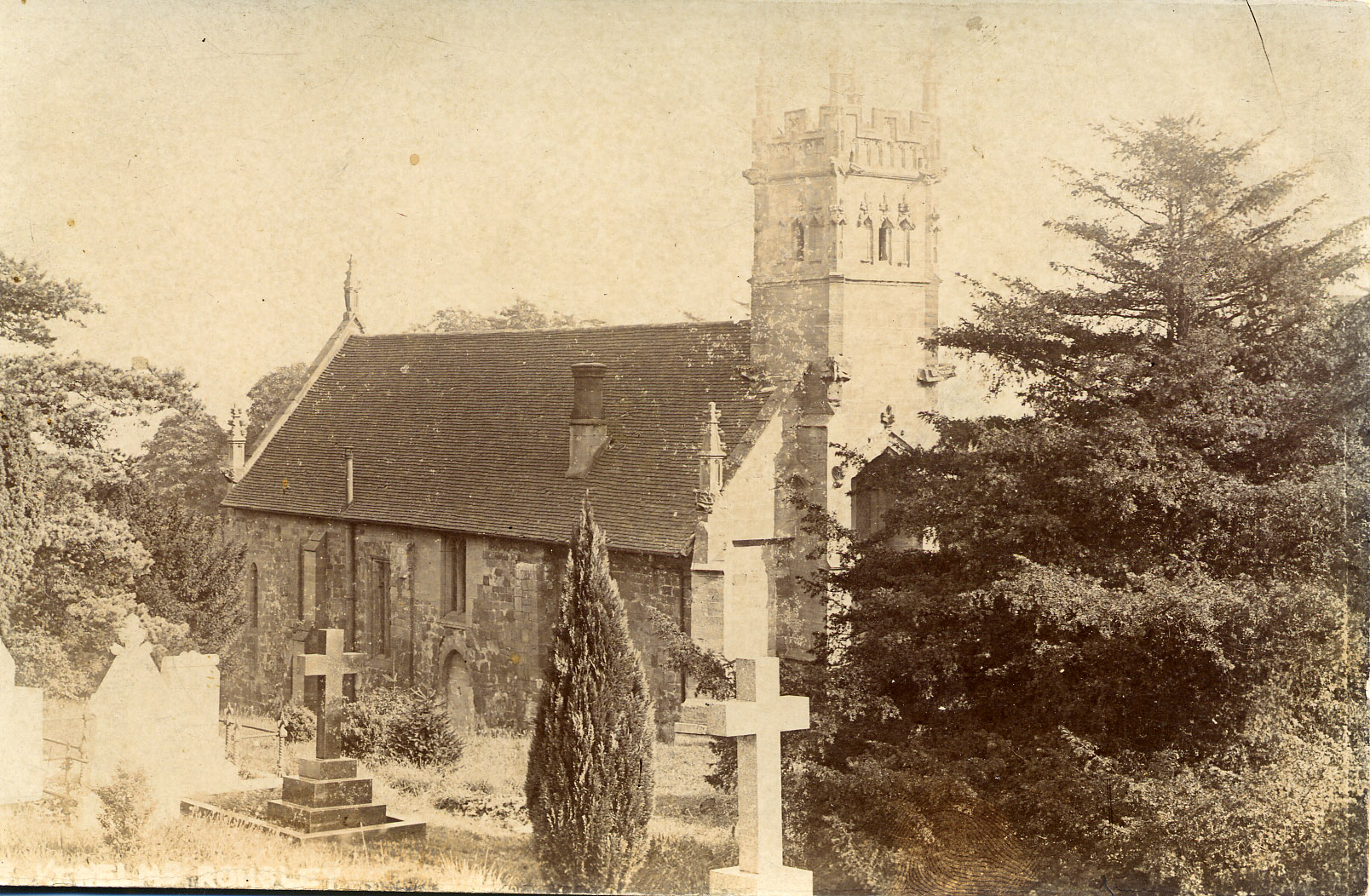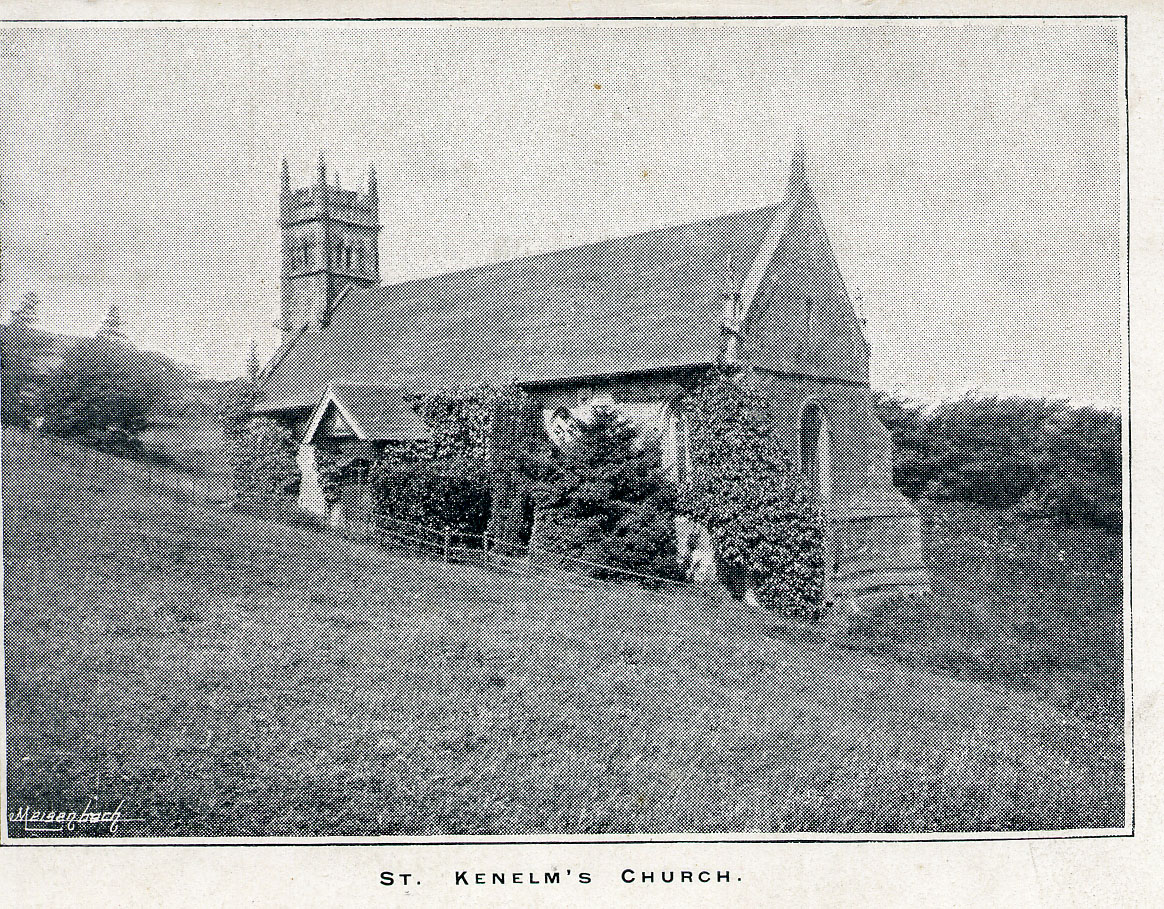 St Kenelm's Church from undated postcards.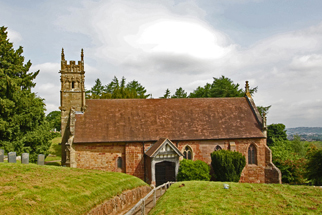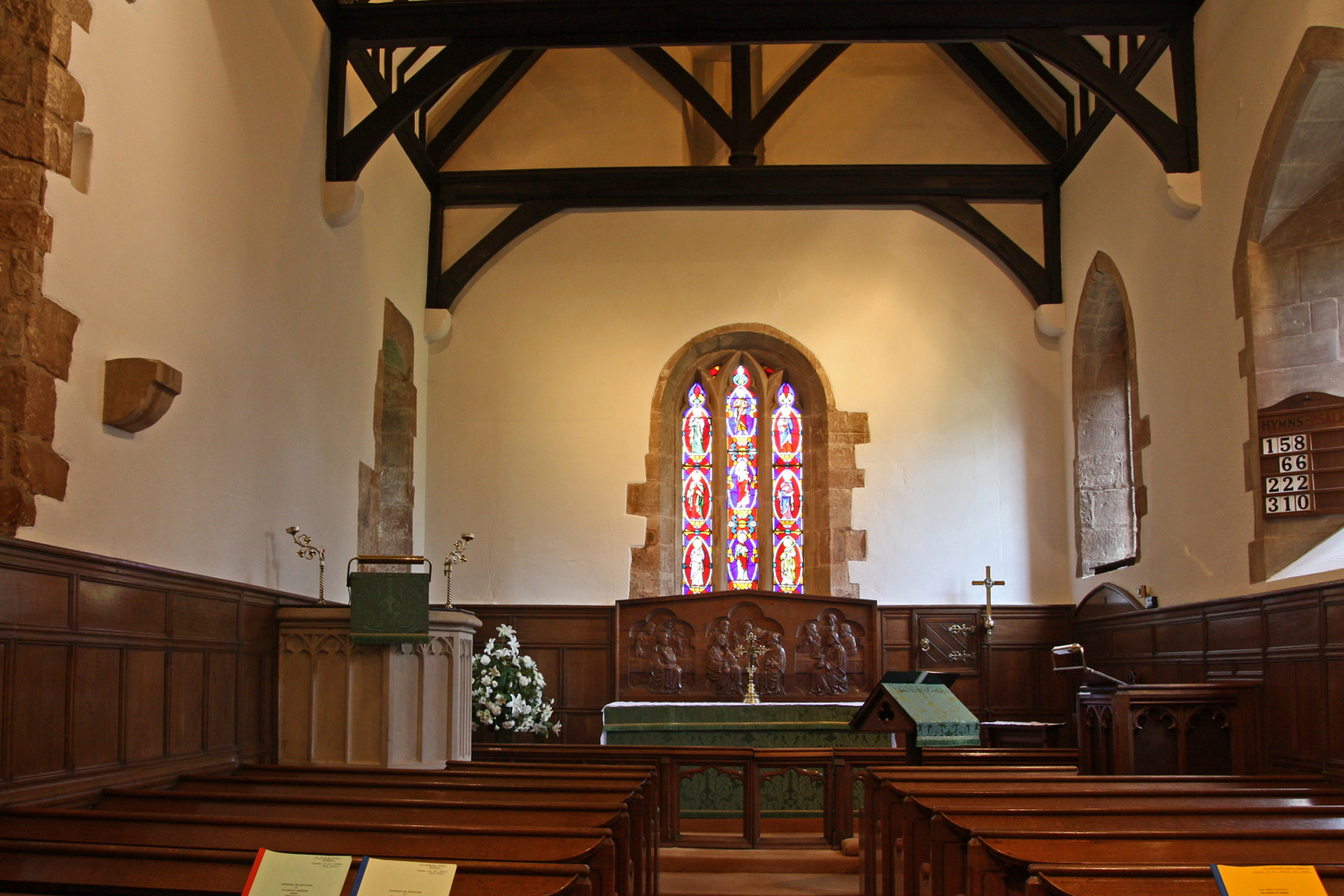 St Kenelm's Church, June 2009.
For more pictures from 2009:  Please Click Here.                        (www.flickr.com/tudorbarlow)
St Kenelm's is in a rural setting at the foot of the Clent Hills. The modern village of Romsley lies about 1 mile to the east. Nave and chancel are Norman dating back to the 12th century, the slim west tower was added in the 15th century.  The undercroft once held the shrine of St Kenelm, this and a holy spring nearby, attracted many pilgrims and explain the location of the church.
St Kenelm's is usually open on Saturdays and Sundays (after morning service), contact parish office for information. (See Parish Website below.) 
References and some further sources:
Aiken, John. Census of Religious Worship, 1851: The Returns for Worcestershire.
Bridges, Tim. Churches of Worcestershire (2005)
Brooks, Alan, and Nikolaus Pevsner. Buildings of England: Worcestershire  (2007)
Morgan, Paul. Inspections of churches and parsonage houses in the Diocese of Worcester in 1674, 1676, 1684, and 1687 (1986)
Ransome, Mary. The State of the Bishopric of Worcester, 1782-1808  (1968)
Stanton, George K.. Rambles and researches among Worcestershire churches: with historical notes relating to the several parishes  Volume II (1886)
Worcestershire Archive and Archaeology Service, The Hive Worcester, Parish Papers:
n.b. Full details of these books are on the bibliography and sources page.
Websites:    British History Online:   Entry for Halesowen church includes St Kenelm's.
                     Grade I Listed Building:  Listing Details Here.
                     Historic England listing: Please Click Here.
                     Parish Website.    (Halas Team Ministry, Halesowen)
                     A Church Near You.
                     Family History Website.
Click on red text for a link.  External websites will open in a new window.                                    Page updated May 2022
---