Rowney Green Shared Church.
Rowney Green is a village about 3 miles north of Redditch. This small church was built as a Methodist Chapel in 1869, prior to this services had been held in a local cottage. An Anglican Mission Church (to St Laurence, Alvechurch) had been opened in the village in 1862. The Mission Church was declared redundant and closed in 1978. The Methodist chapel became a shared church in 1983 and was redesignated as a Local Ecumenical Partnership in 2012.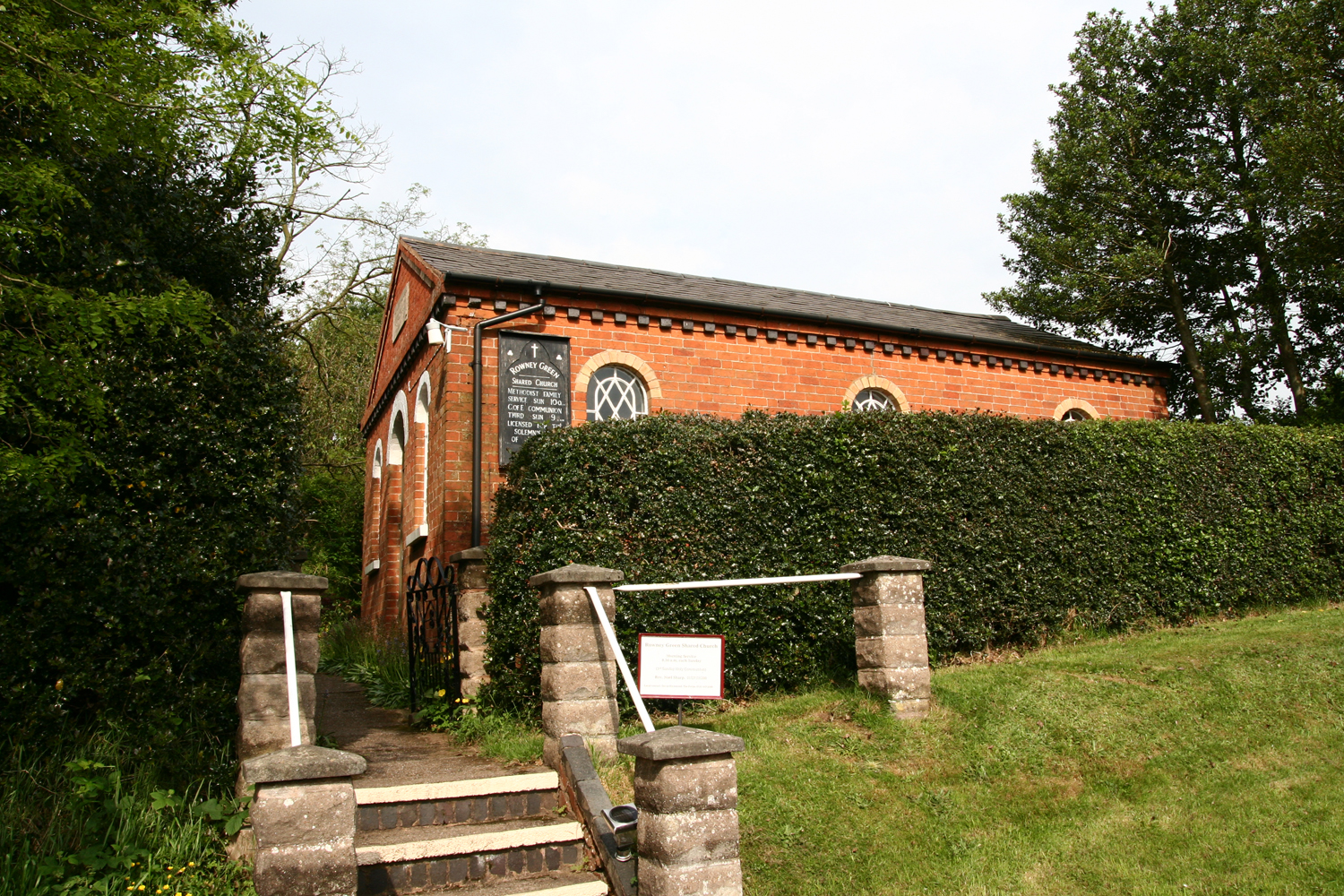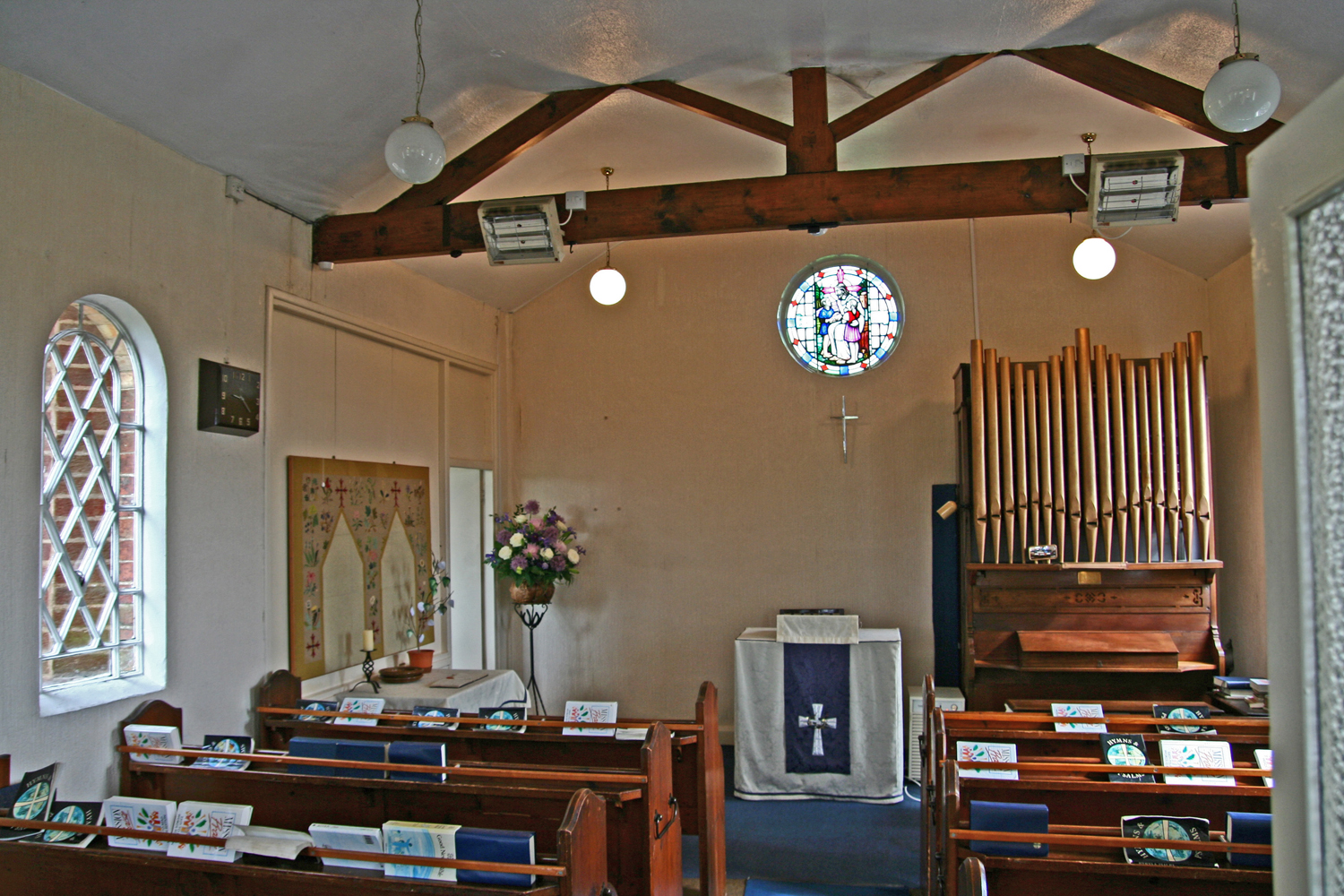 Rowney Green Church, June 2008. The organ was purchased in 1913.
Rowney Green Village Website
Bromsgrove and Redditch Methodist Circuit Website
Family History Website  (details for Alvechurch)
Nearby Churches in this area are:   Alvechurch,  Redditch,  Wythall.
Please click on red text for a link.  External websites will open in a new window.                Page updated May 2022
---