Stourport Roman Catholic Church
Roman Catholic: St Wulstan and Thomas of Canterbury

Located in Minster Road.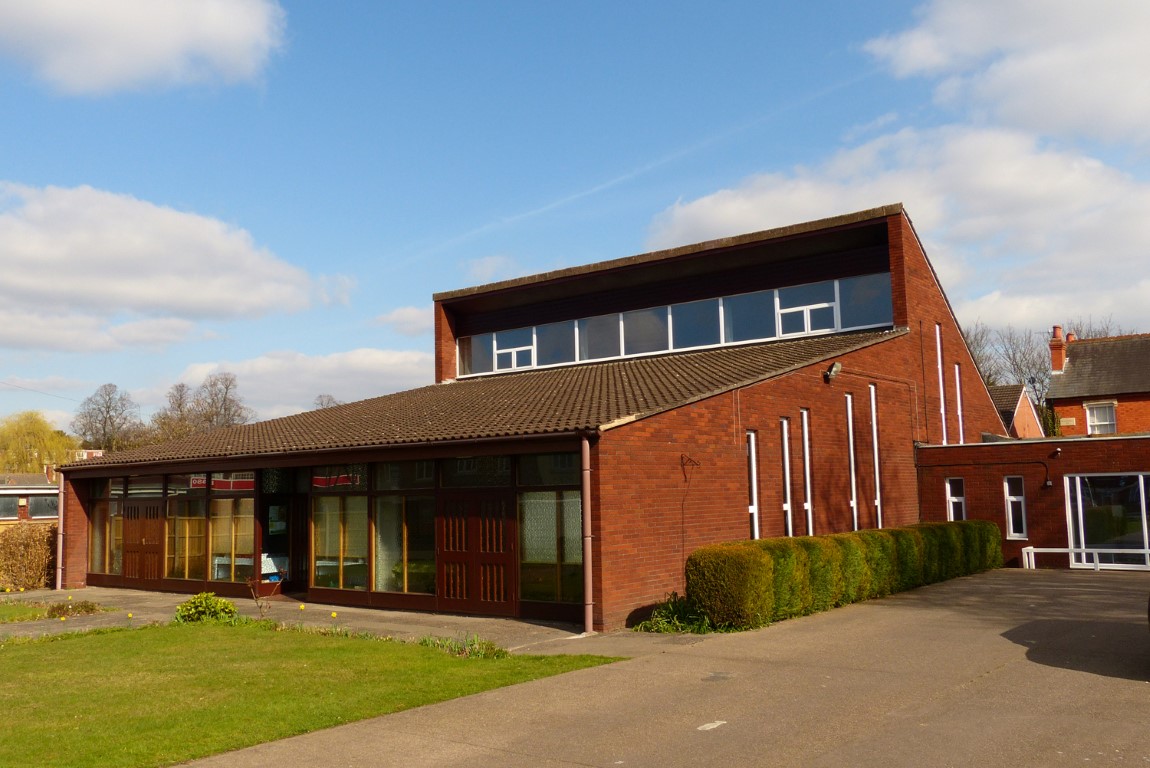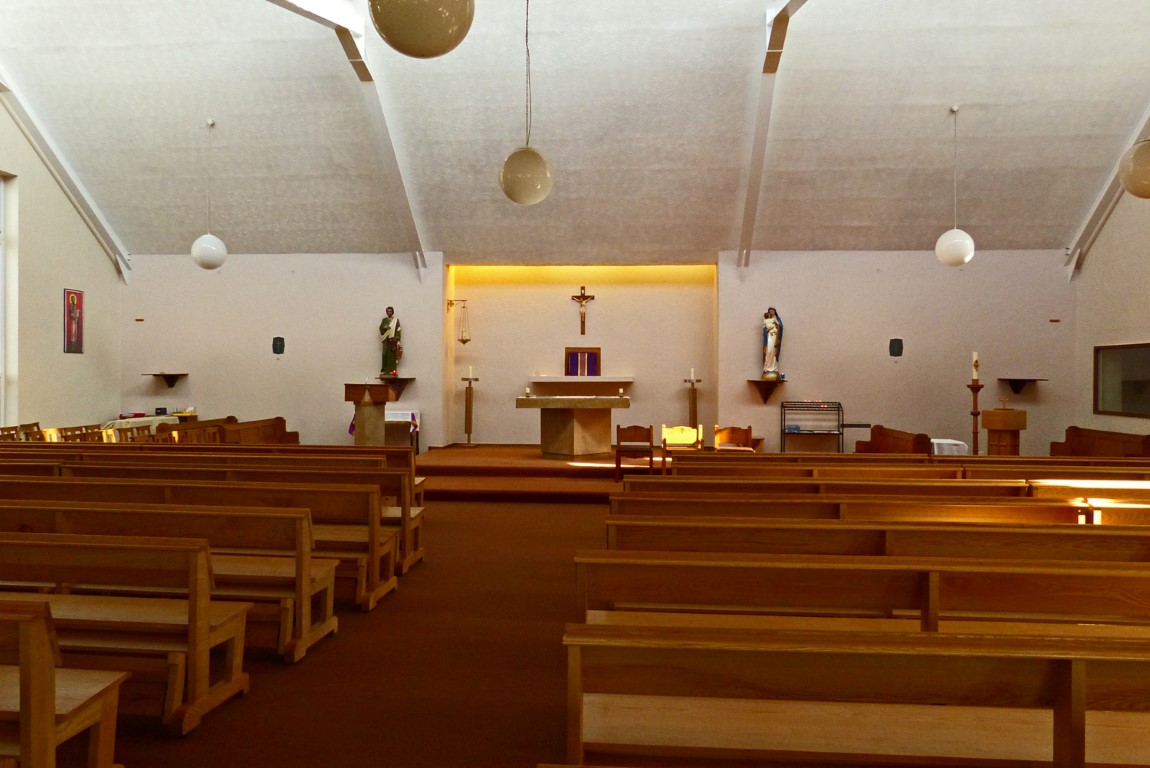 Stourport Roman Catholic Church, March 2015.
For more pictures from 2015:  Please Click Here.                                                                  (www.flickr.com/tudorbarlow)
"Mass was said for the first time in Stourport on Septuagesima Sunday 1909 at Miss Randall's Tea Rooms – and continued to be said there, on a monthly basis for many years, by priests from Kidderminster.  A temporary church was erected in 1935 and served the parish until the present church, designed by Henry J. Harper, was built in 1973.  it was consecrated in 1983″*
The church is usually open during daylight hours. 
References:

Brooks, Alan, and Nikolaus Pevsner. Buildings of England: Worcestershire  (2007)
*Scarisbrick, J., History of the Diocese of Birmingham. 1850-2000. Strasbourg (2008)

Roman Catholic Parish Website for Stourport and Bewdley.


Link to Stourport Main Page.                                                                            Page updated May 2022
---