Methodist Churches in Worcester City

City Centre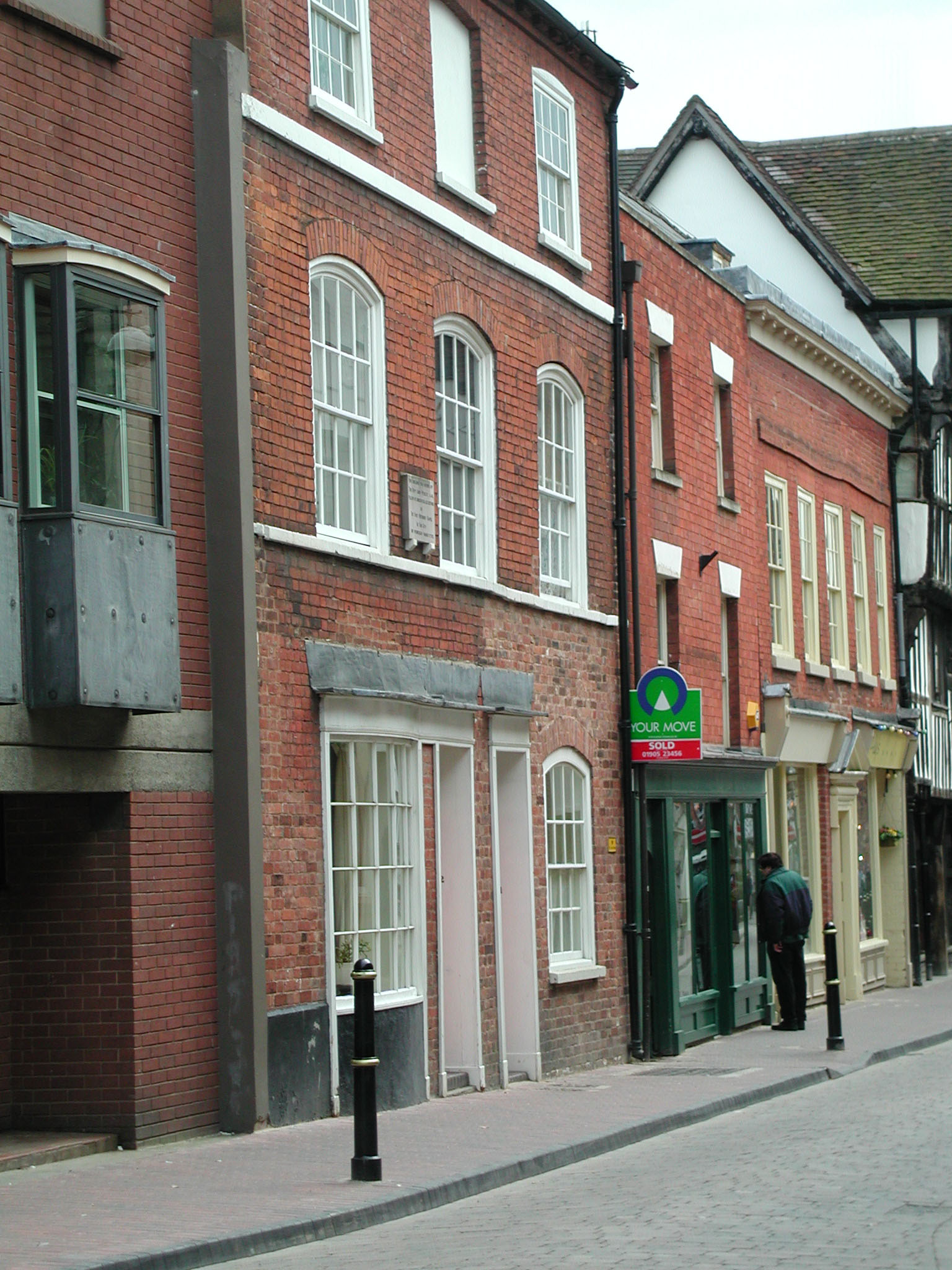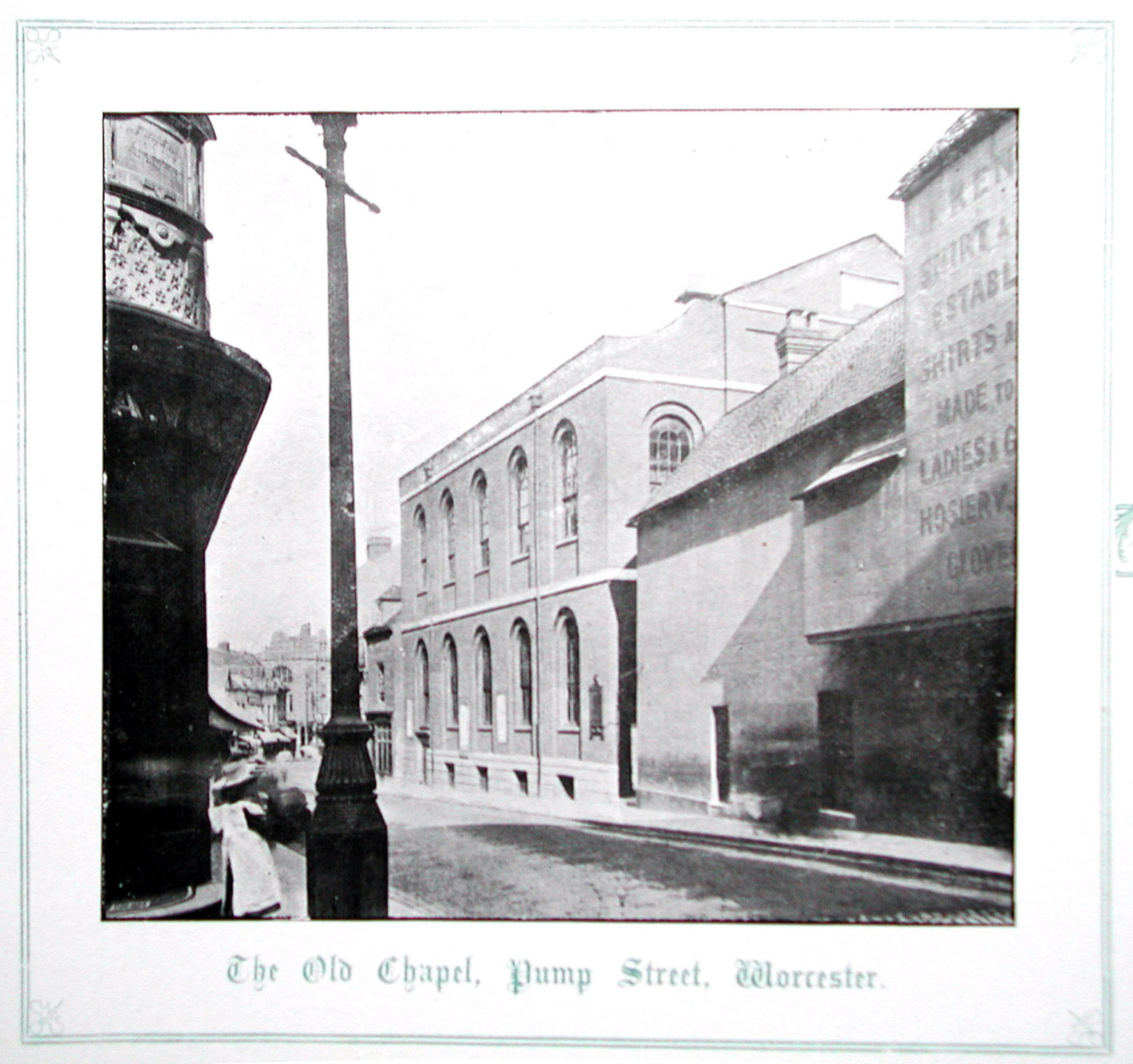 The New Street Chapel                        The 1813 Chapel in Pump Street
John Wesley first came to Worcester in 1760.  In 1772, his followers opened a chapel in New Street, but it was soon full to overflowing.   in 1795, the church bought an old chapel in Pump Street from a branch of the Independents.   Having demolished this building, they opened their own chapel on the site in 1796.   Subsequently, the Methodist church replaced that chapel in 1813, 1902 and 1968.  It is now known as St Andrew's Methodist Church.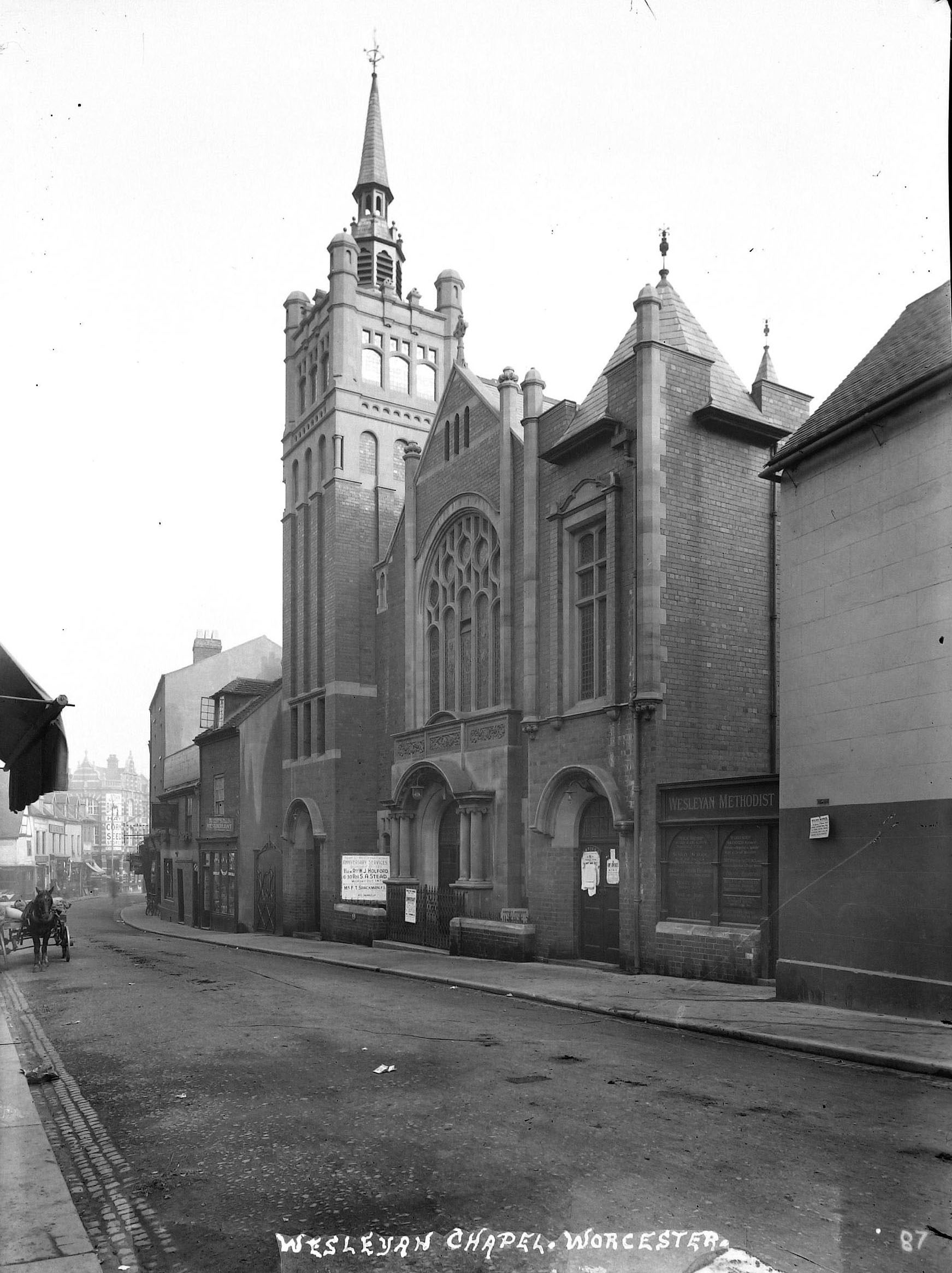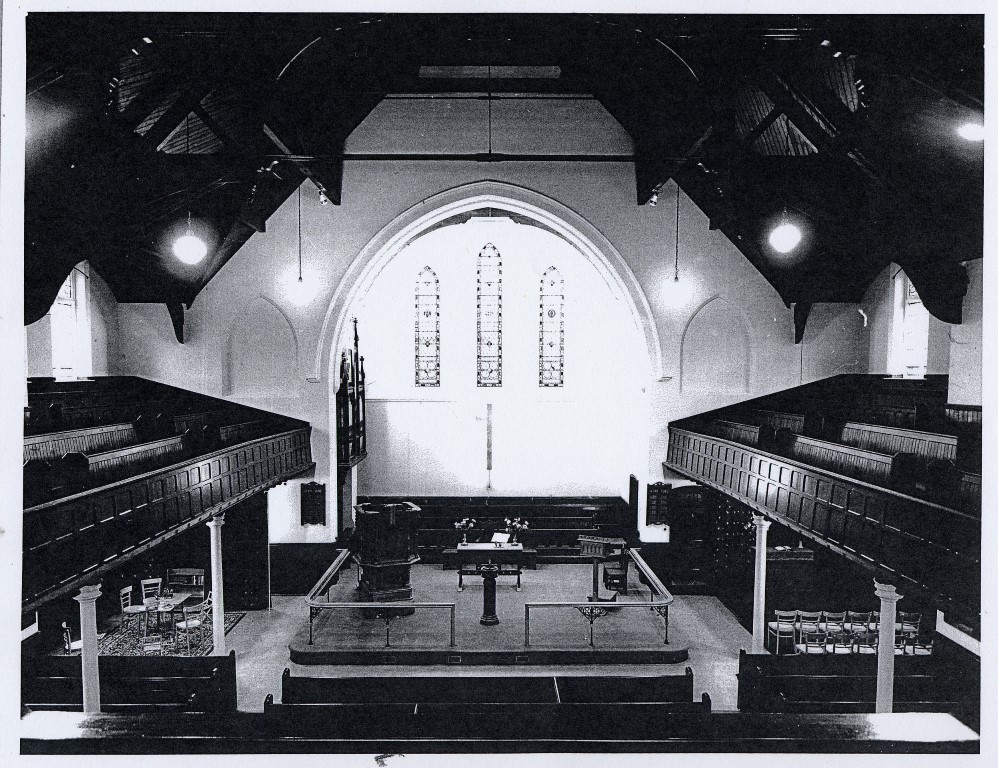 Above – the 1902 Wesleyan Chapel in Pump Street – exterior and interior views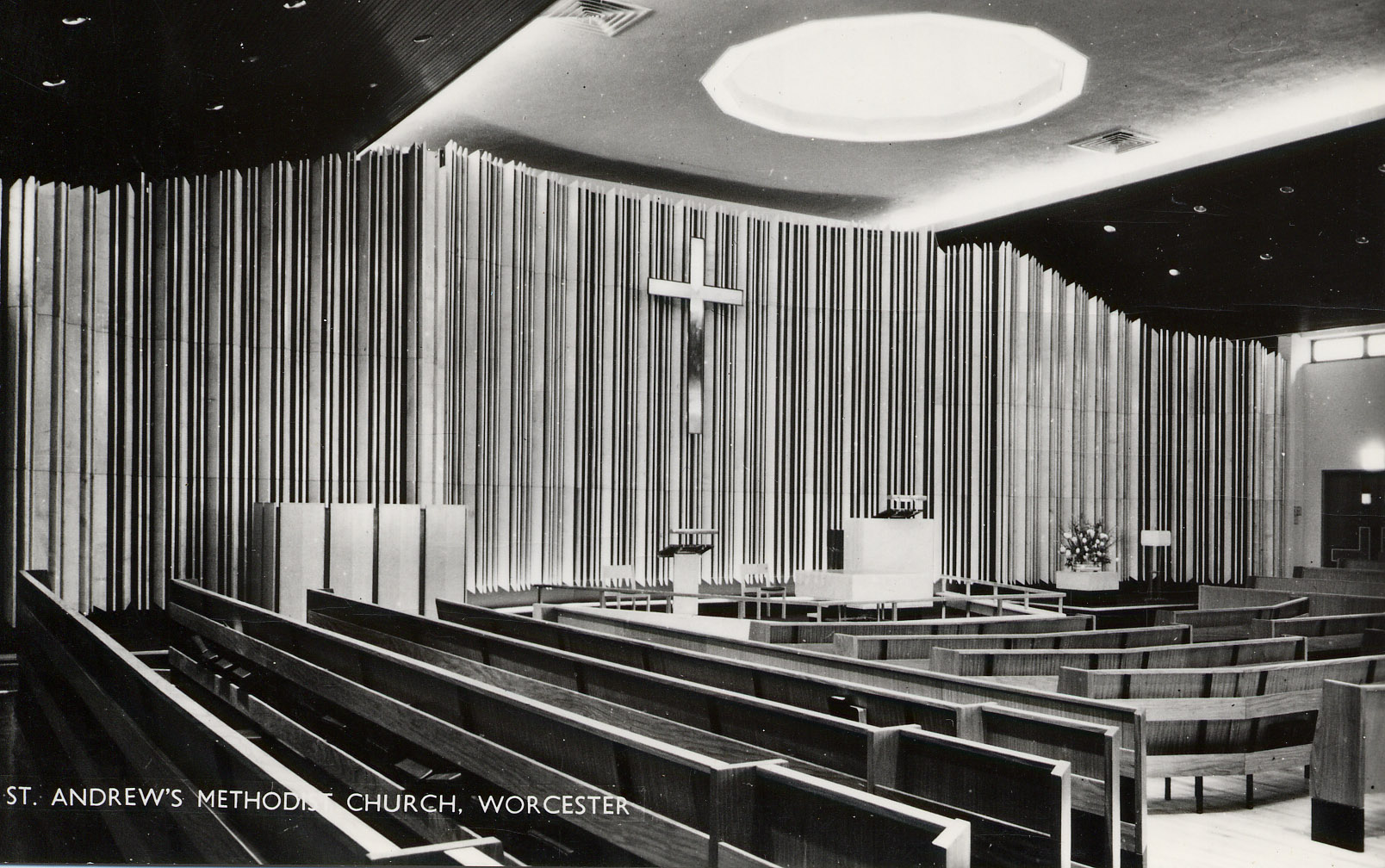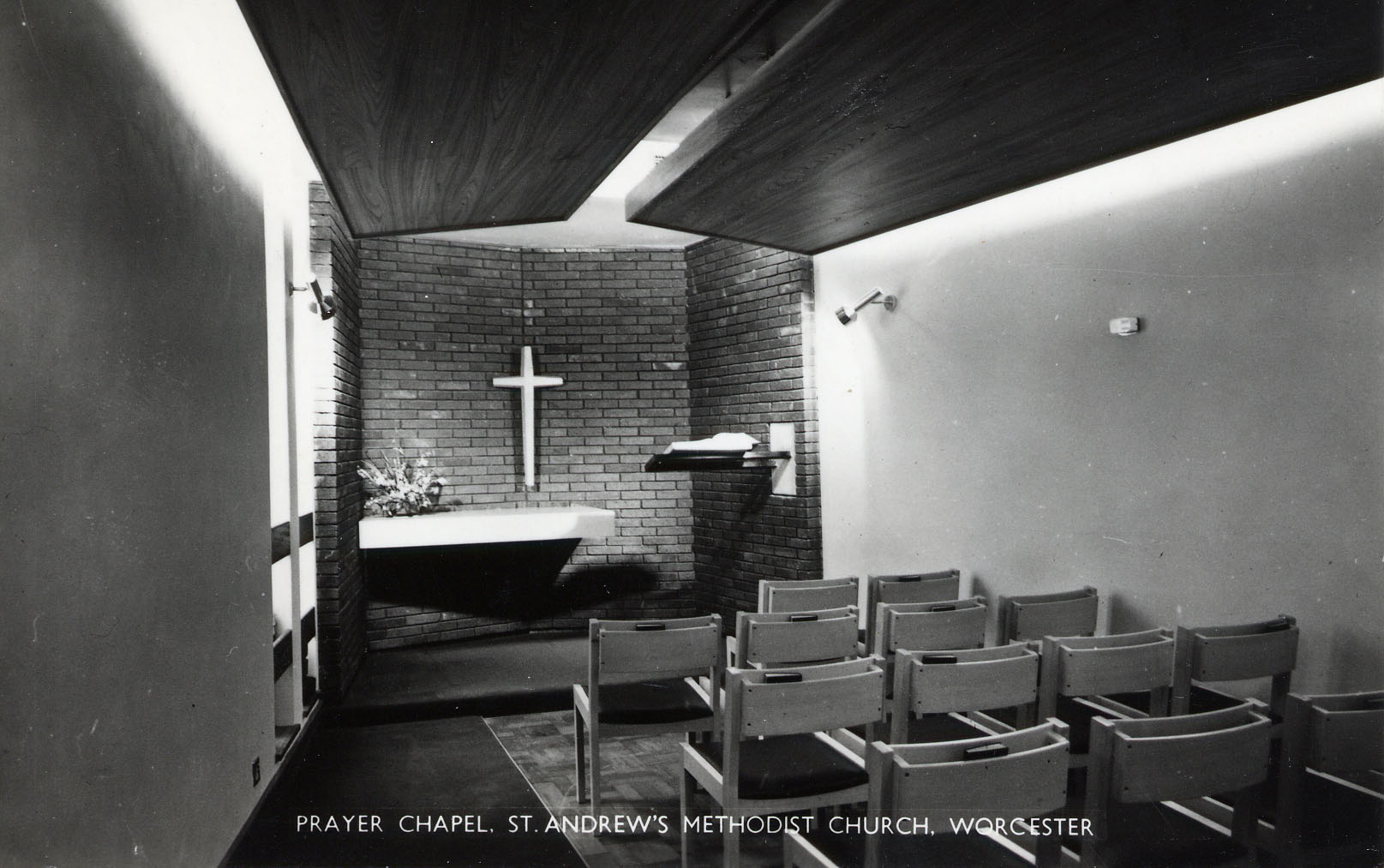 Interior views of 1968 St Andrew's Methodist Church – the main church is on the second floor, and the prayer chapel is on the ground floor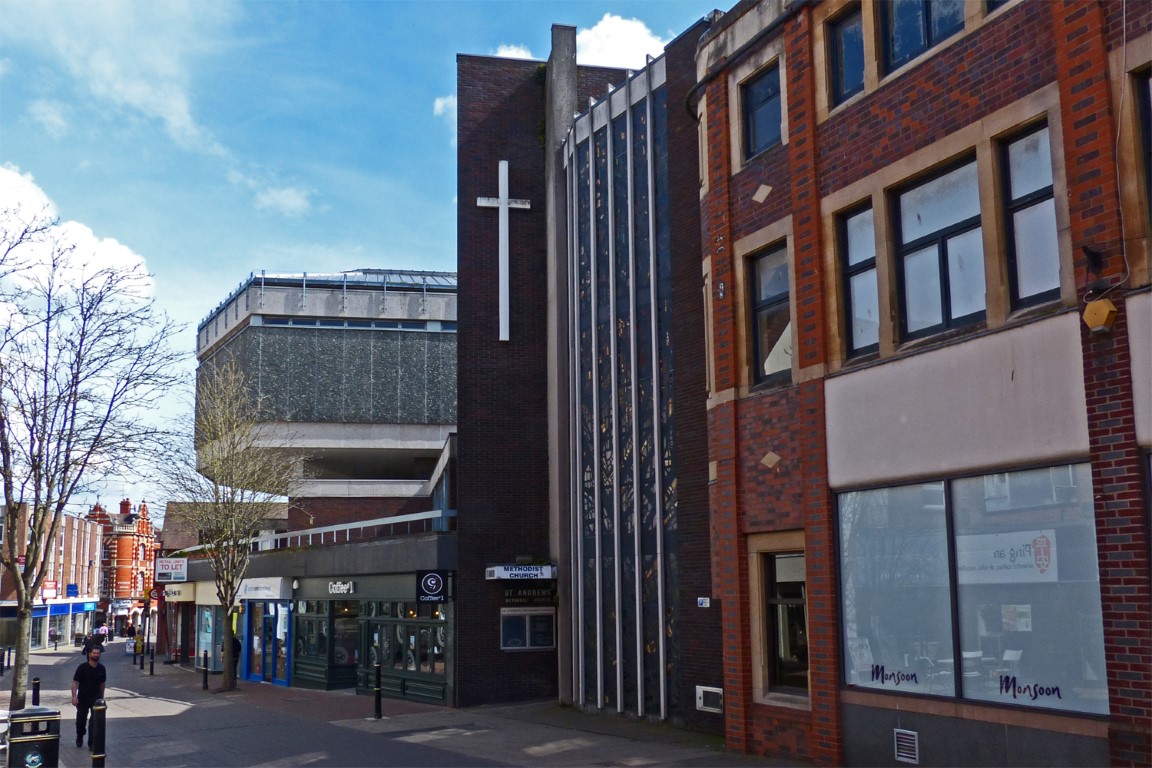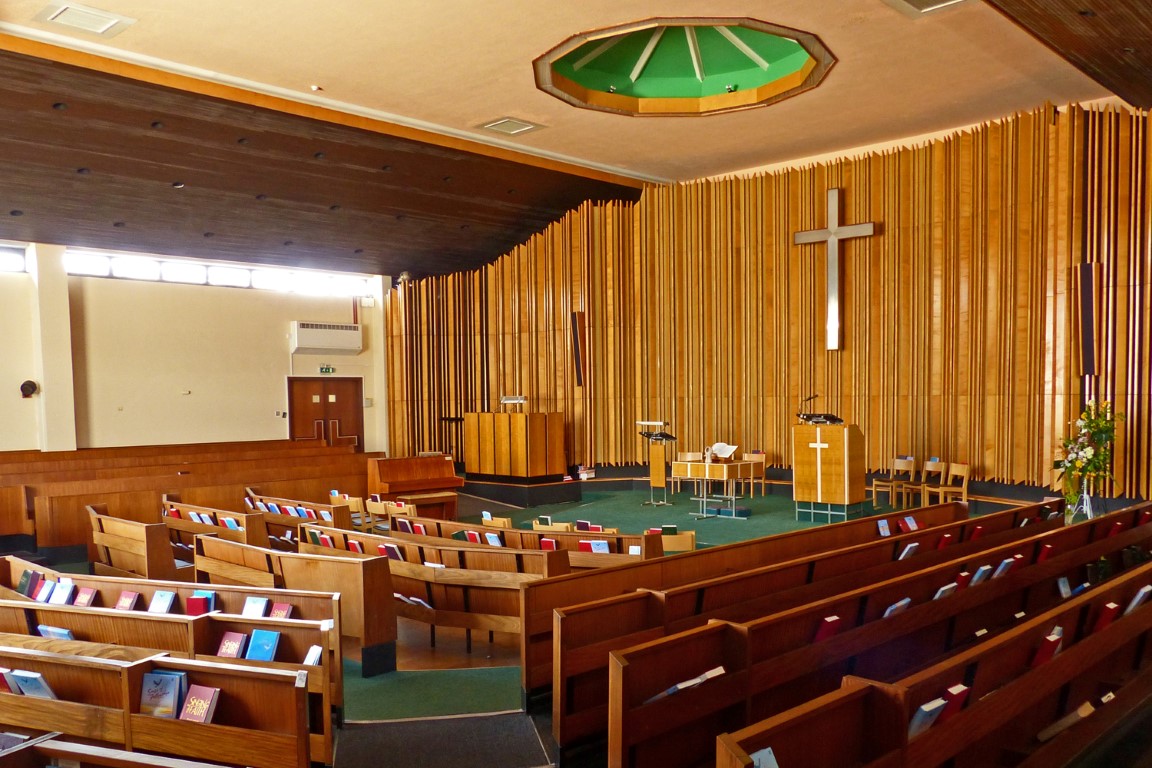 St Andrew's Methodist Church, April 2016.
For more pictures from 2016:  Please Click Here.                                                  (www.flickr.com/tudorbarlow)
St Andrew's Methodist Church website.
Other City Centre Methodist Chapels
(no longer used by Methodists, or demolished)

The Methodist church was once split into a number of divisions, and small congregations established chapels in the city, many of which have long disappeared.   However some of the buildings remain.   For a more detailed history see John Noake's 'Worcester Sects'; the chapter dealing with Wesleyan history can be found by clicking here  (look in your download folder if it doesn't appear in a new window)
George Street (Below – now demolished)
A Primitive Methodist Chapel, built in 1882, to the designs of Mr Yates of Bromsgrove.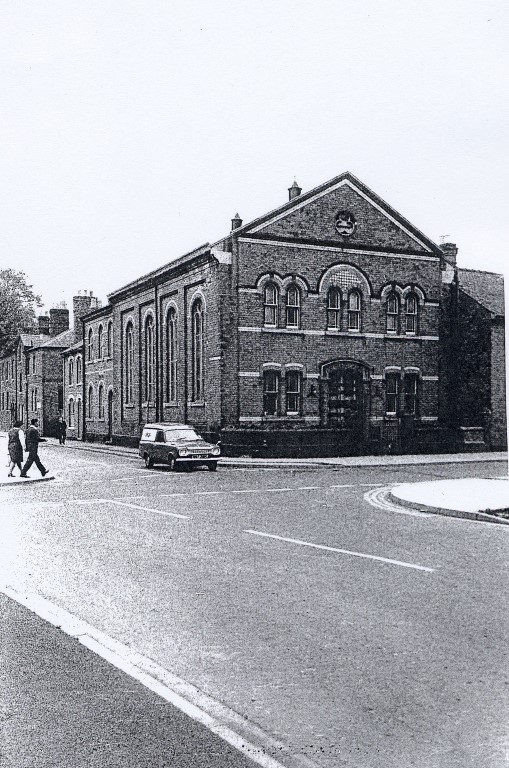 Lowesmoor (Below)
Originally a Wesleyan Chapel, built in 1823 for the boatmen working on the nearby canal. In 1836, it became a chapel for the Countess of Huntingdon's Connexion. It was altered and enlarged in 1860, including a new Italian-style  frontage.  The building is now used by the  Elim Pentecostal Church.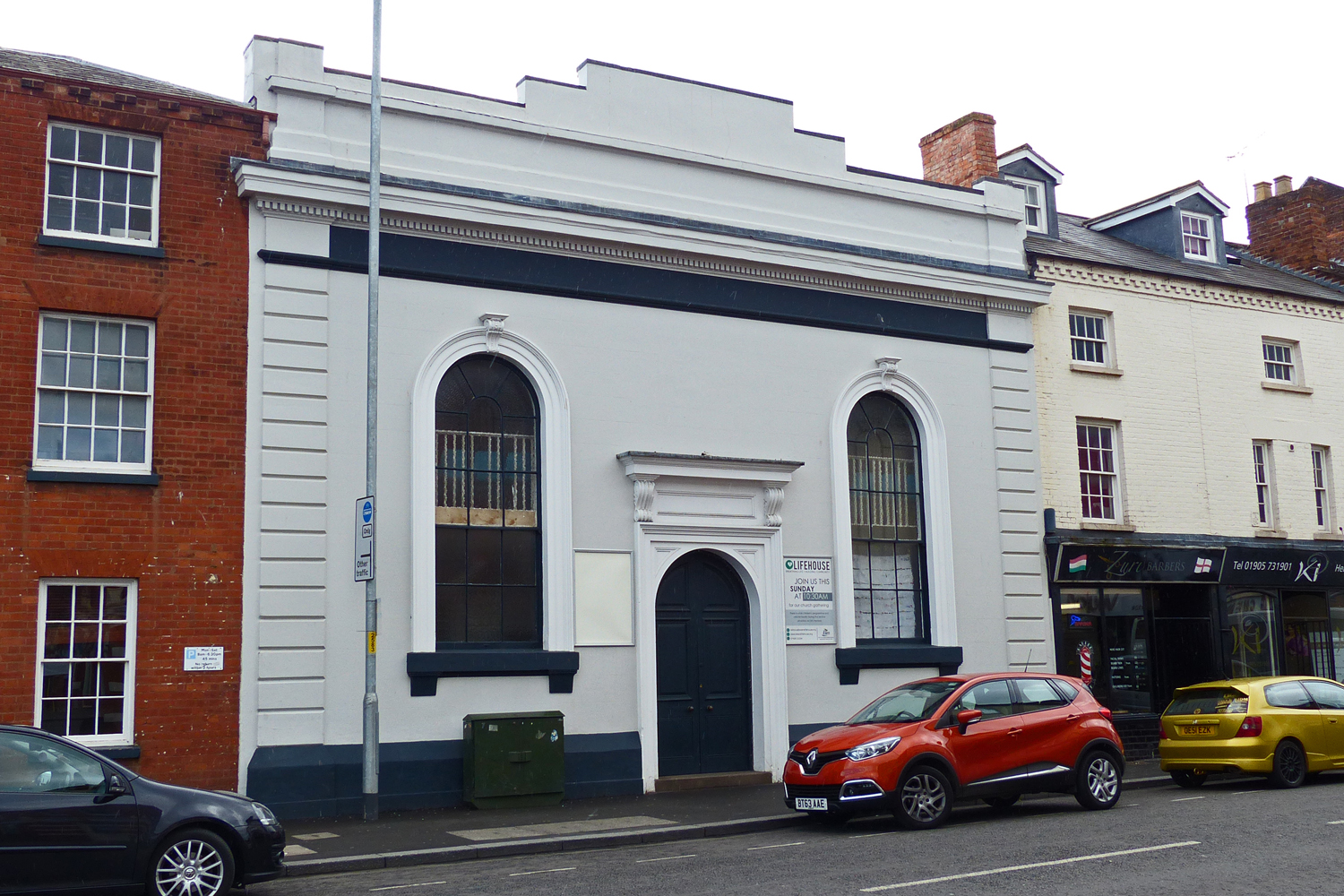 Worcester Elim Church Website.
For a brief history of the building click here

Park Street (Below)
Opened as a chapel in 1838 by the United Methodist Association, and later rebuilt with an impressive frontage.  It later became a small 'Fleapit' cinema (1911 – 1931)  with the projection box jutting out over the door. The building has now been divided into flats.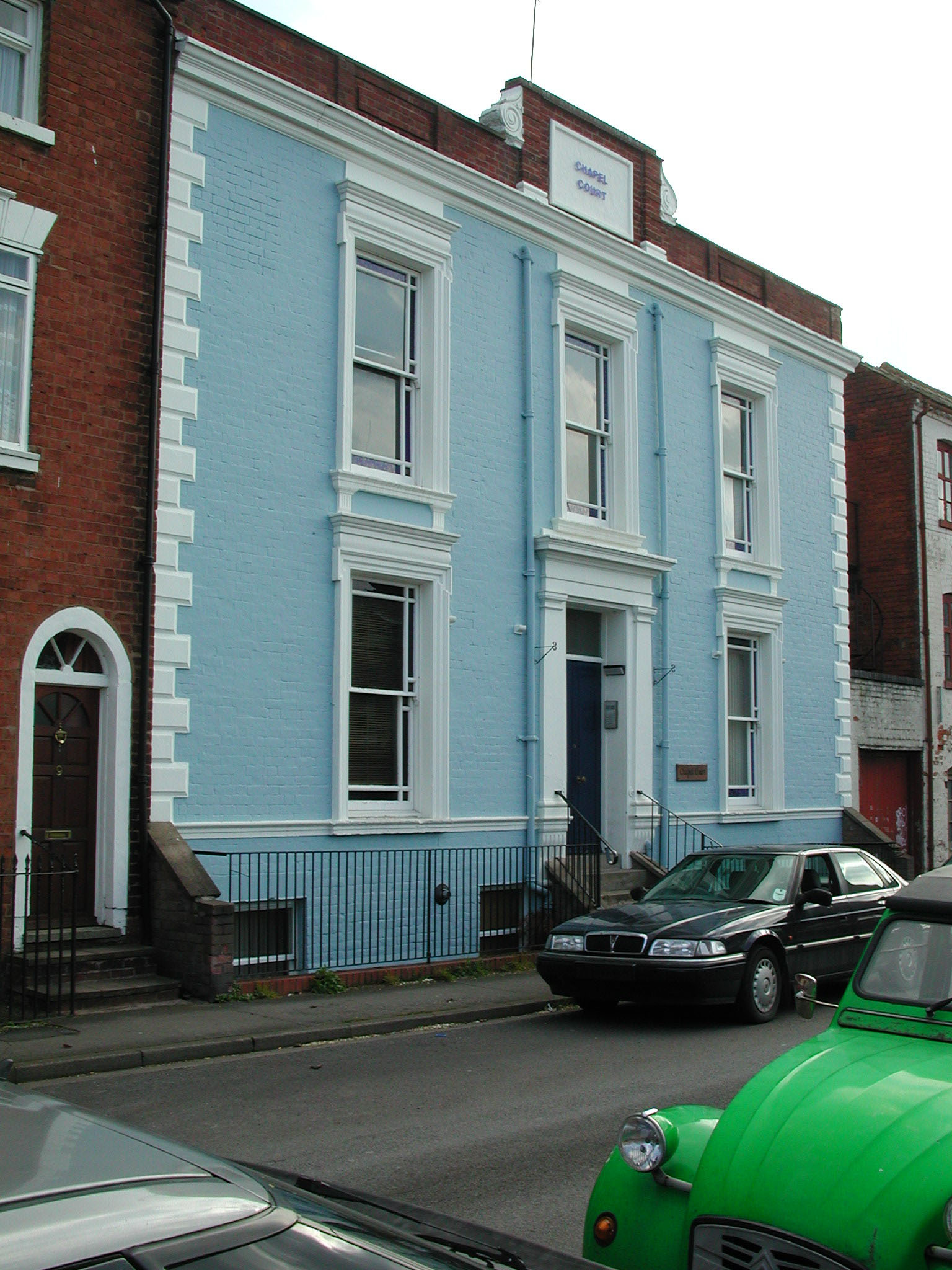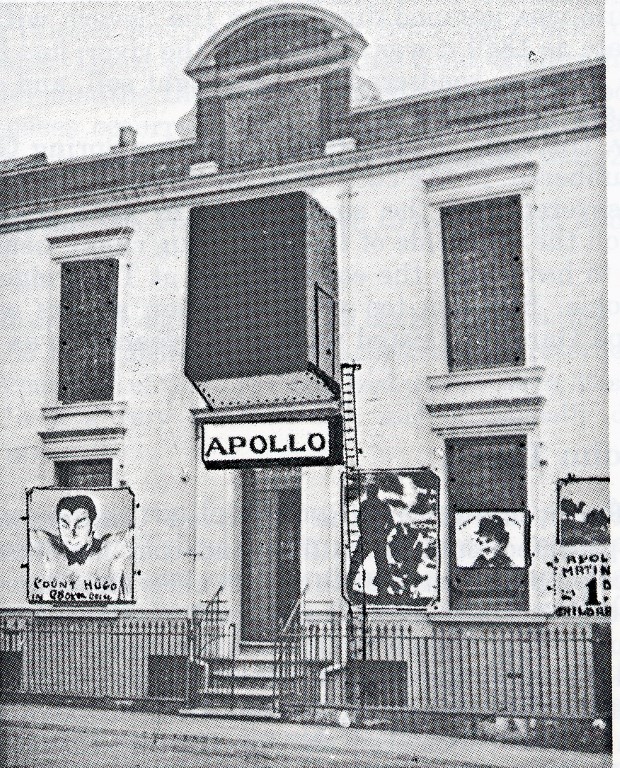 Methodist Churches in Worcester outside the City Centre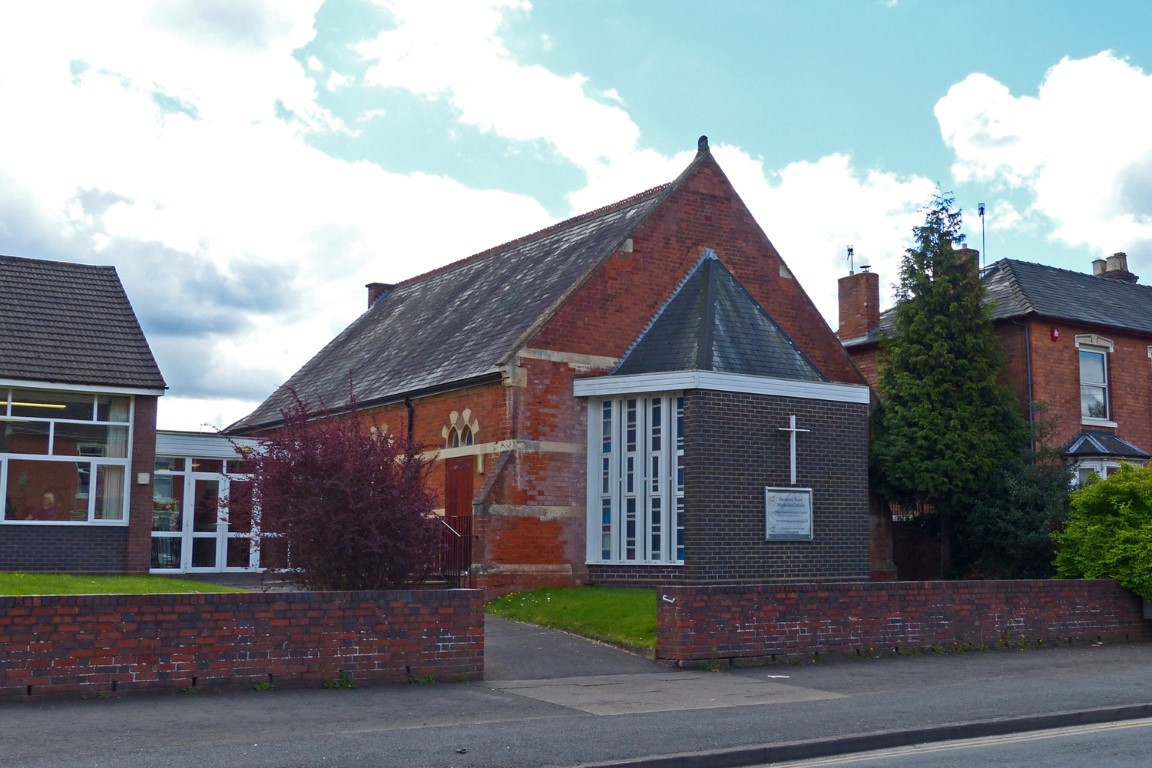 Bromyard Road Erected 1884.
Bromyard Road Methodist Church Website.    (Contains useful history section)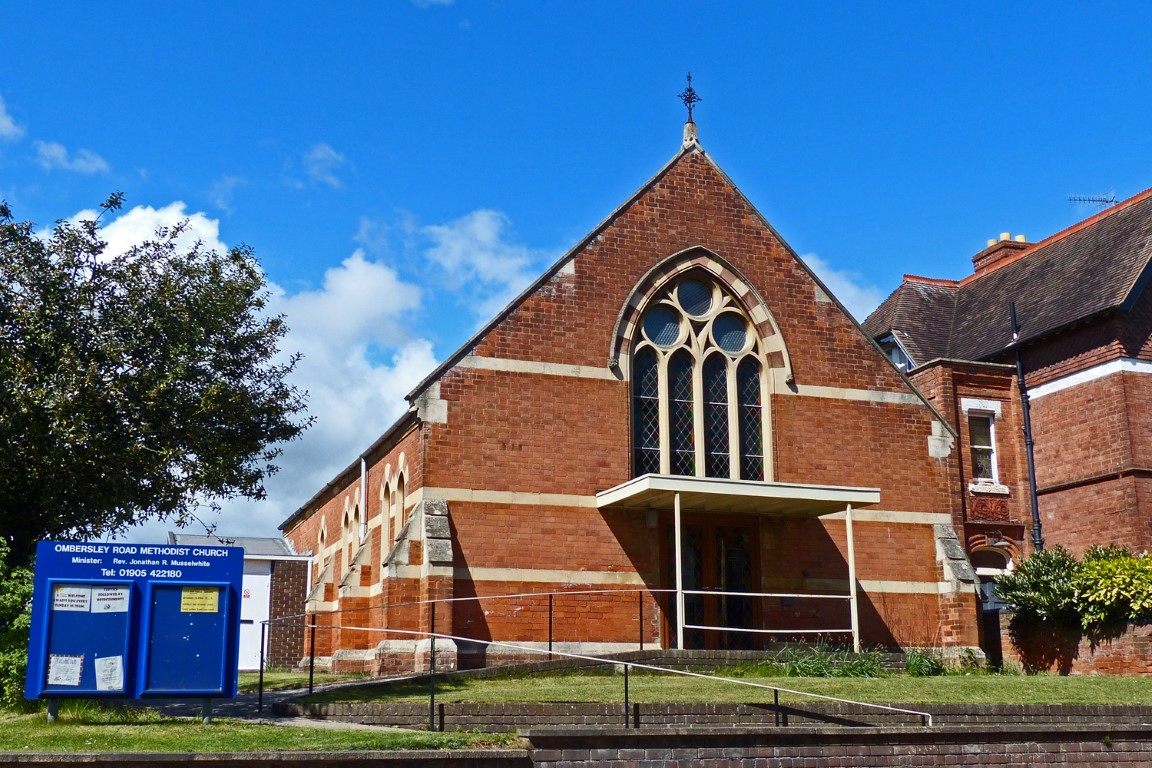 Ombersley Road Erected 1884.
Ombersley Road Methodist Church Website.     (Contains useful history section)
Family History Website.  (For Worcester Non-Conformist Churches.)
Please click on red text for a link. External websites will open in a new window.                    Page updated May 2022
Please note: this page is under construction and is being updated regularly
---