Anglican: All Saints

Wribbenhall is the district of Bewdley which is east of the River Severn. All Saints was built in 1878/79 of local red sandstone, the architect was Arthur Blomfield.
It replaced an earlier church, Christchurch, in Westbourne Street. Christchurch was the subject of an 18th century access dispute betweeen the parishioners and the landowner, Lord Foley. (See Parish Website below for details.) It was demolished in 1879.
The reredos of gilded mahogany was designed by R A Briggs in 1899 and is similar to that by the same artist in the Jesus Chapel of Worcester Cathedral.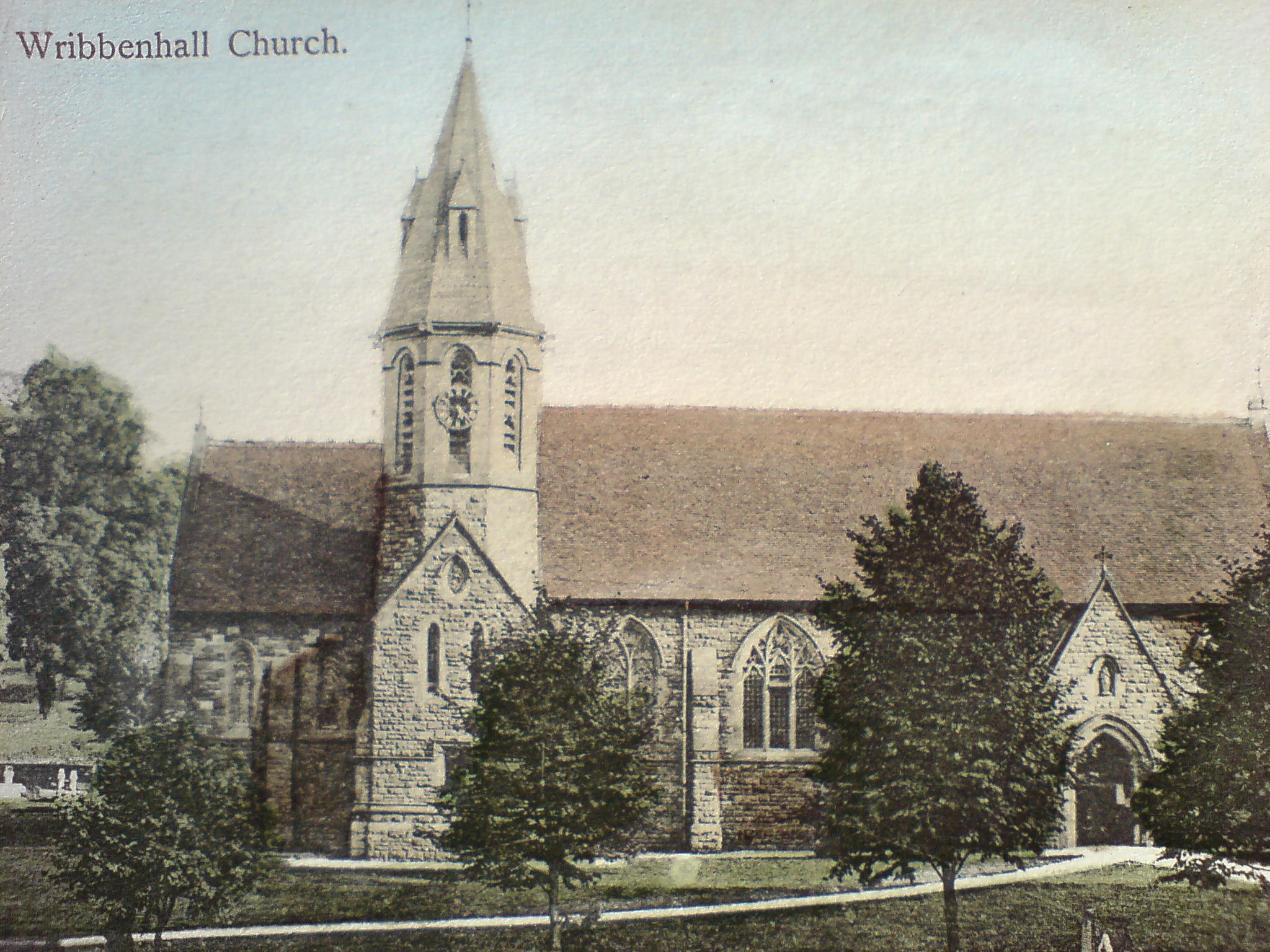 All Saints Church from undated postcard.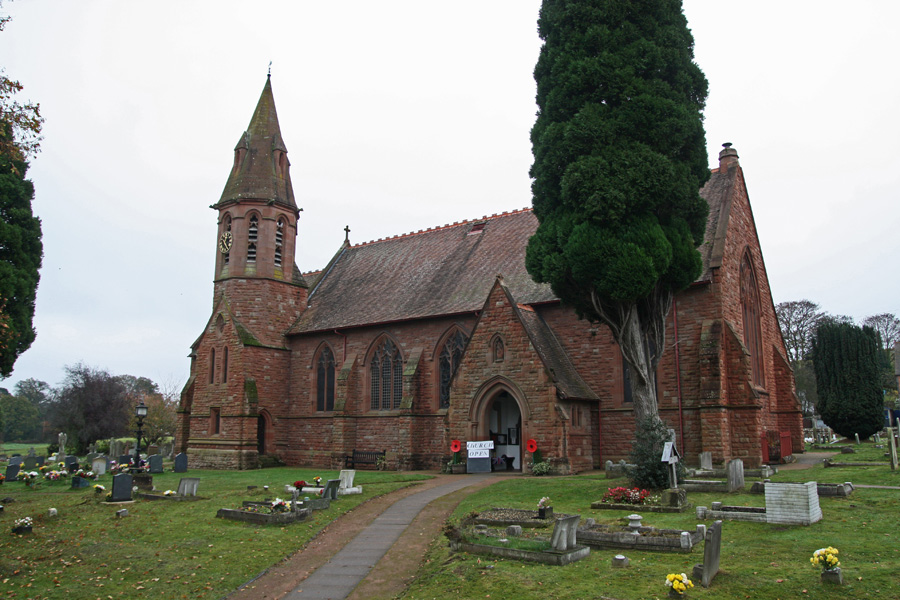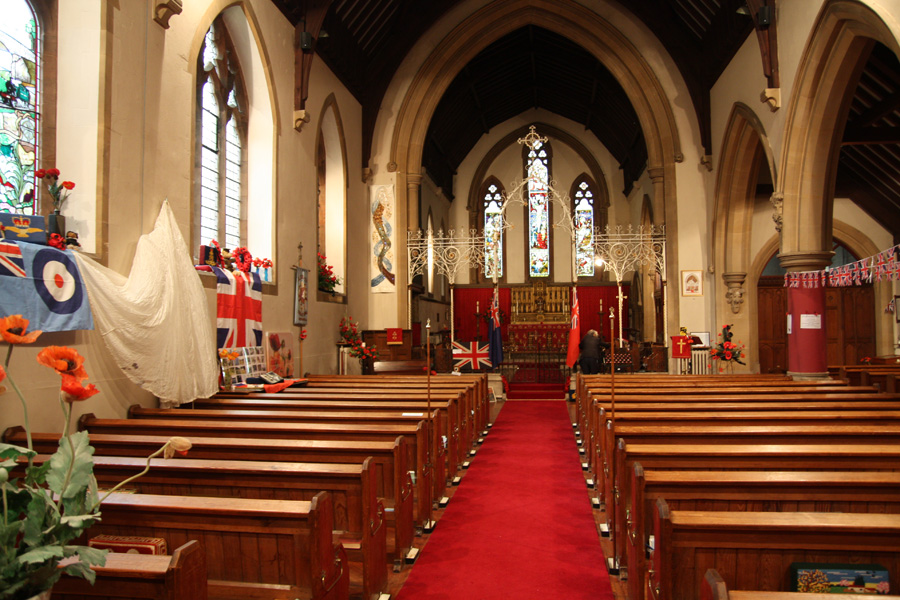 All Saints Church,  November 2009.
                                    All Saints features a Festival of Remembrance every year in early November.
For more pictures from November 2009:  Please Click Here.                                   (www.flickr.com/tudorbarlow) 
References and some further sources:
Aiken, John. Census of Religious Worship, 1851: The Returns for Worcestershire. [Christchurch]
Bridges, Tim. Churches of Worcestershire (2005) [All Saints]
Brooks, Alan, and Nikolaus Pevsner. Buildings of England: Worcestershire  (2007) [All Saints]
Noake, John. The Rambler in Worcestershire or, Stray Notes on Churches and Congregations. Vol II (1851) [Christchurch]
Ransome, Mary. The State of the Bishopric of Worcester, 1782-1808  (1968) [Christchurch]
n.b. Full details of these books are on the bibliography and sources page.
Websites:        British History Online:   Entry for Bewdley.
                         Grade II Listed Building:  Listing Details Here.
                         Historic England listing: Please Click Here.
                         Church Plans Online: For original ground plan of 1879
                         Church Website.
                         A Church Near You.
                         Family History Website.
 Click on red text for a link. External websites will open in a new window.                                 Page updated May 2022
---