Anglican: Christ Church

A red brick church which lies in a small square at the heart of Lye High Street. Founded by local glassmaker Thomas Hill, it was built in 1843 as a chapel of ease to Oldswinford and later became a separate parish. 
The nearby church of St Mark, Stambermill, was built in 1870 and closed in 1985 when the two parishes were amalgamated. St Mark's was demolished in 1987.  (Link to ground plan for 1870)
In 2014 a new daughter church, the Brickworks Church, was started using several venues in the west part of the parish around Stambermill. (See links below)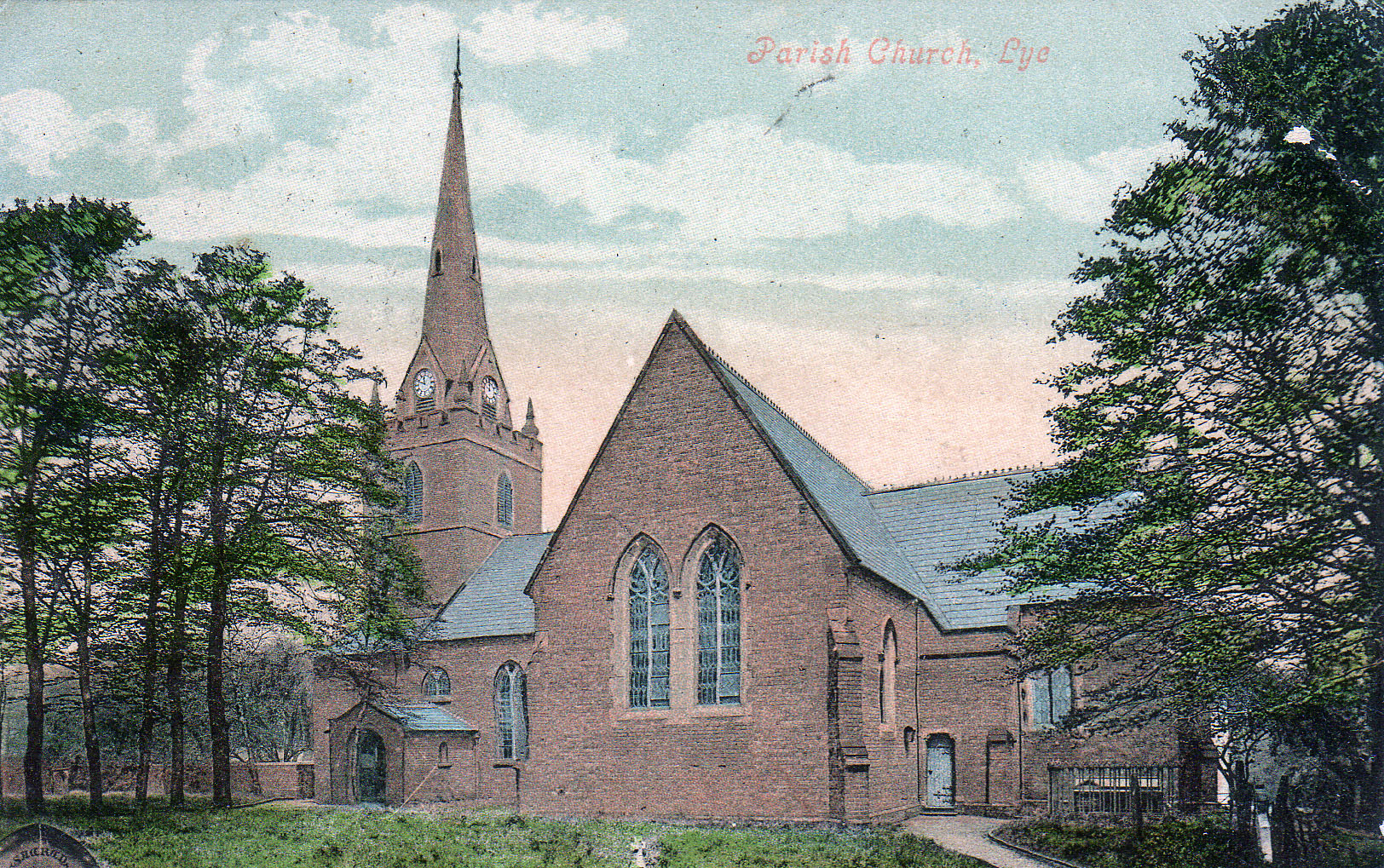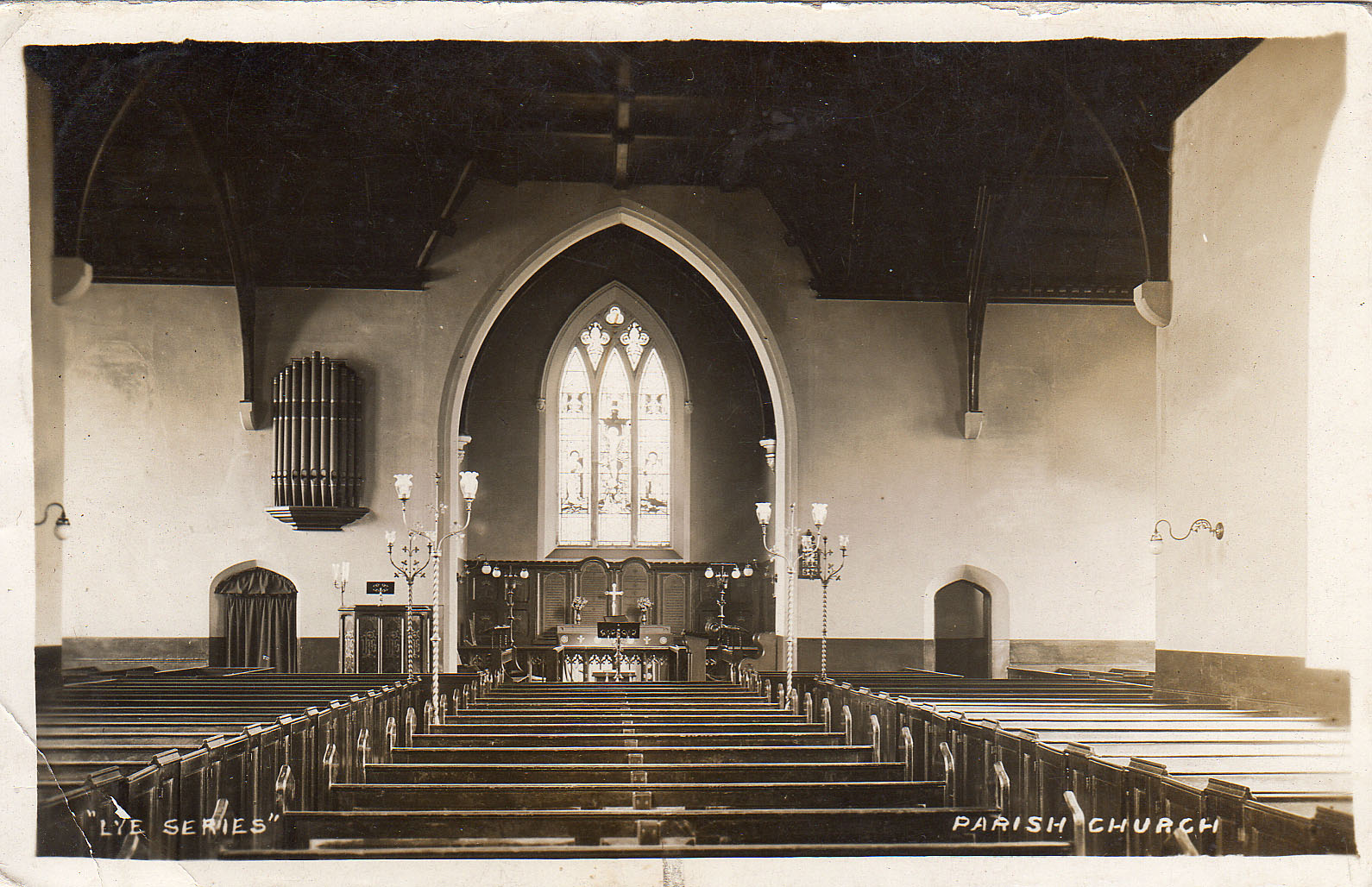 Christ Church from old postcards. Exterior c1911, Interior c1914. The spire was removed in the 1950's.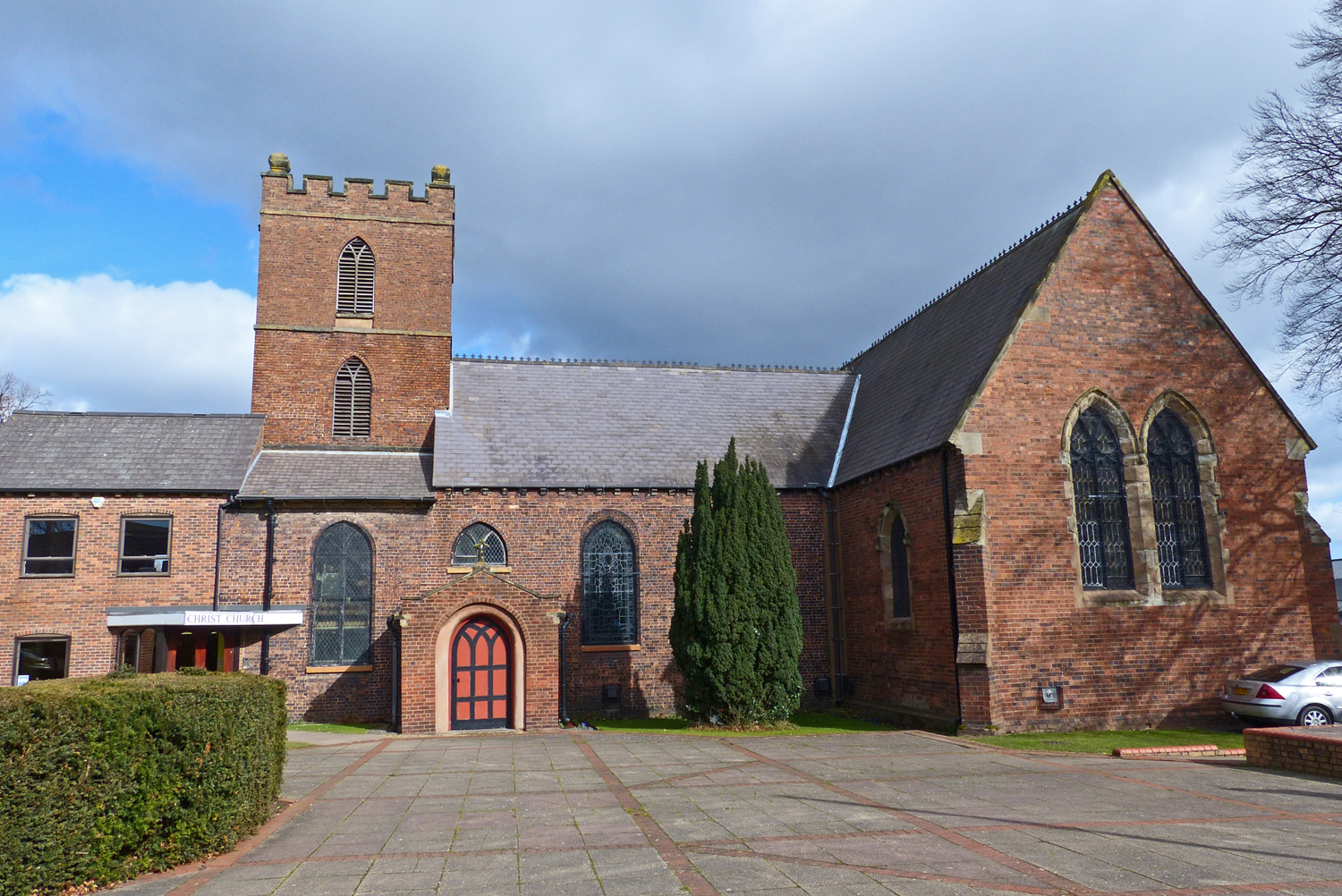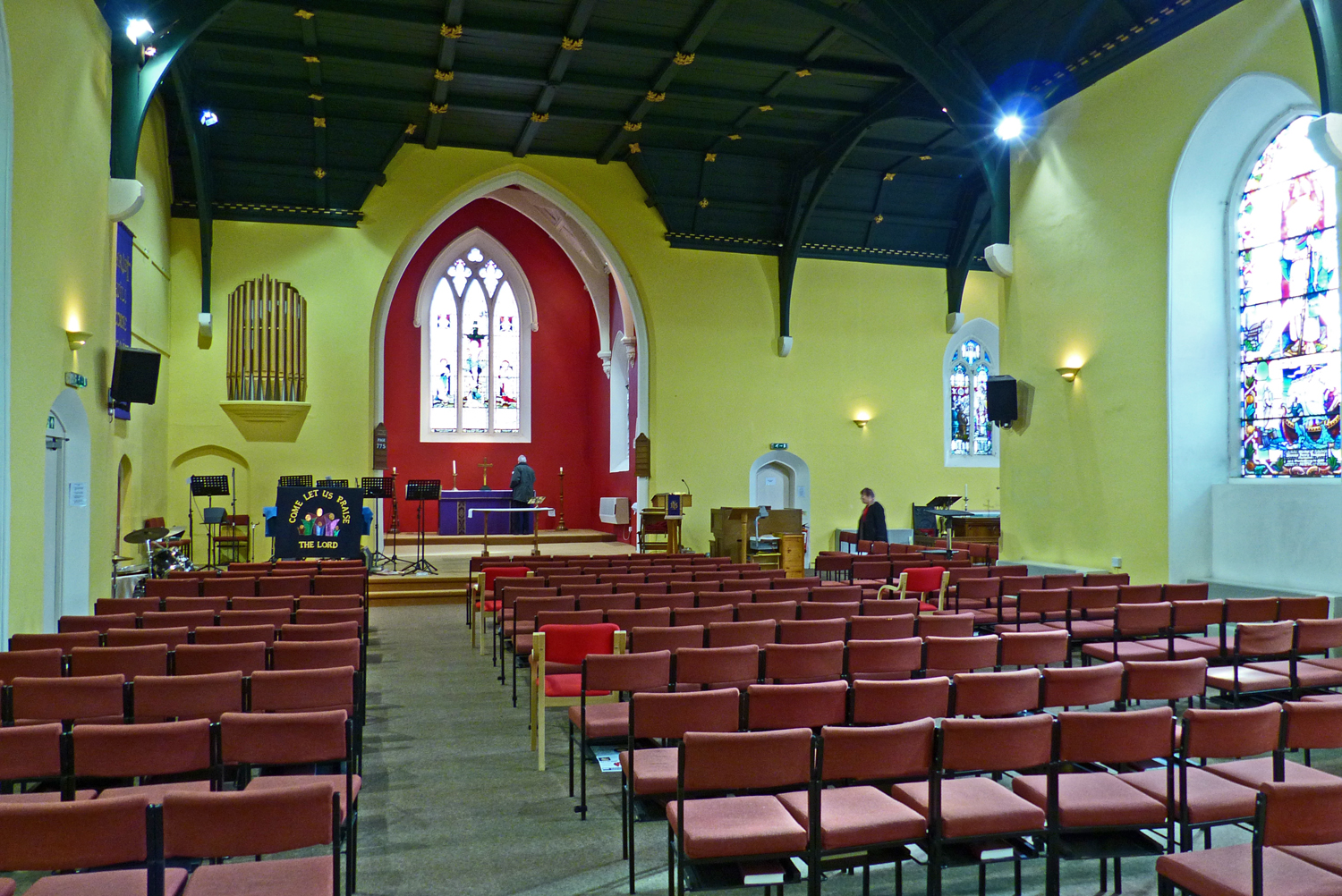 Christ Church February 2015
For more pictures from 2015:  Please Click Here.                                   (www.flickr.com/tudorbarlow)
References and some further sources:
Aiken, John. Census of Religious Worship, 1851: The Returns for Worcestershire. (2000)
Bridges, Tim. Churches of The Black Country (2008)
Noake, John. The Rambler in Worcestershire or, Stray Notes on Churches and Congregations.  
             Volume III (1854)
n.b. Full details of these books are on the bibliography and sources page.
Websites:    British History Online:   Entry for Old Swinford includes Lye.
                     Parish Website.
                     A Church Near You.
                     Family History Website.
                     Church Plans Online:  Ground plans for 1840-1847. 
Anglican, The Brickworks Church.
Websites:          Church Website
                           A Church Near You
Other churches in this area:  Cradley,  Oldswinford,  Stourbridge,  Wollescote,  Stourbridge Deanery
Click on red text for a link.  External websites will open in a new window.                                 Page updated May 2022
---