Anglican: St Michael and All Angels
Stourport-on-Severn became an important town in the late 18th century when the Staffordshire and Worcestershire Canal opened linking what is now the Black Country to the River Severn. A  medieval chapel already existed in the hamlet of Lower Mitton but this was too small and was replaced by a new church in 1792 which was itself enlarged in 1834. By the end of the 19th century an even larger church was needed and in the 1880's work was started by John Oldrid Scott to designs of his grandfather, Sir G G Scott. Although consecrated in 1910 the church was never completed and in 1976 was badly damaged in a storm. The current church of 1980, by Adrian Thompson, is the fourth church known to have existed on this site and sits alongside the remains of its two predecessors.  For a detailed history please see the Parish Website History Pages which are very informative.
St Michael's is open on the first Saturday of each month between 10am and 12 noon. For other times please contact via the website.  (Ref Parish Website, February 2015.)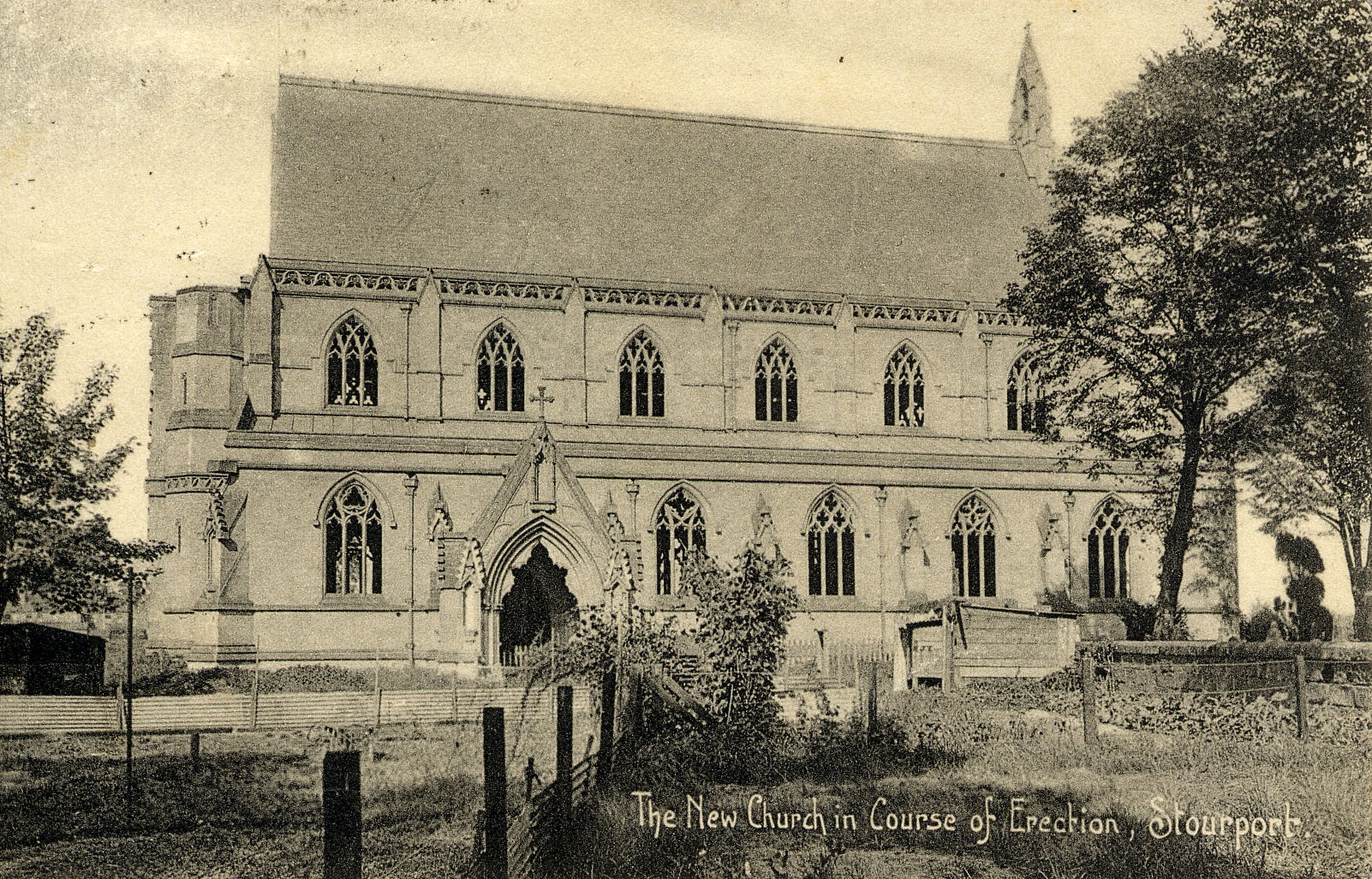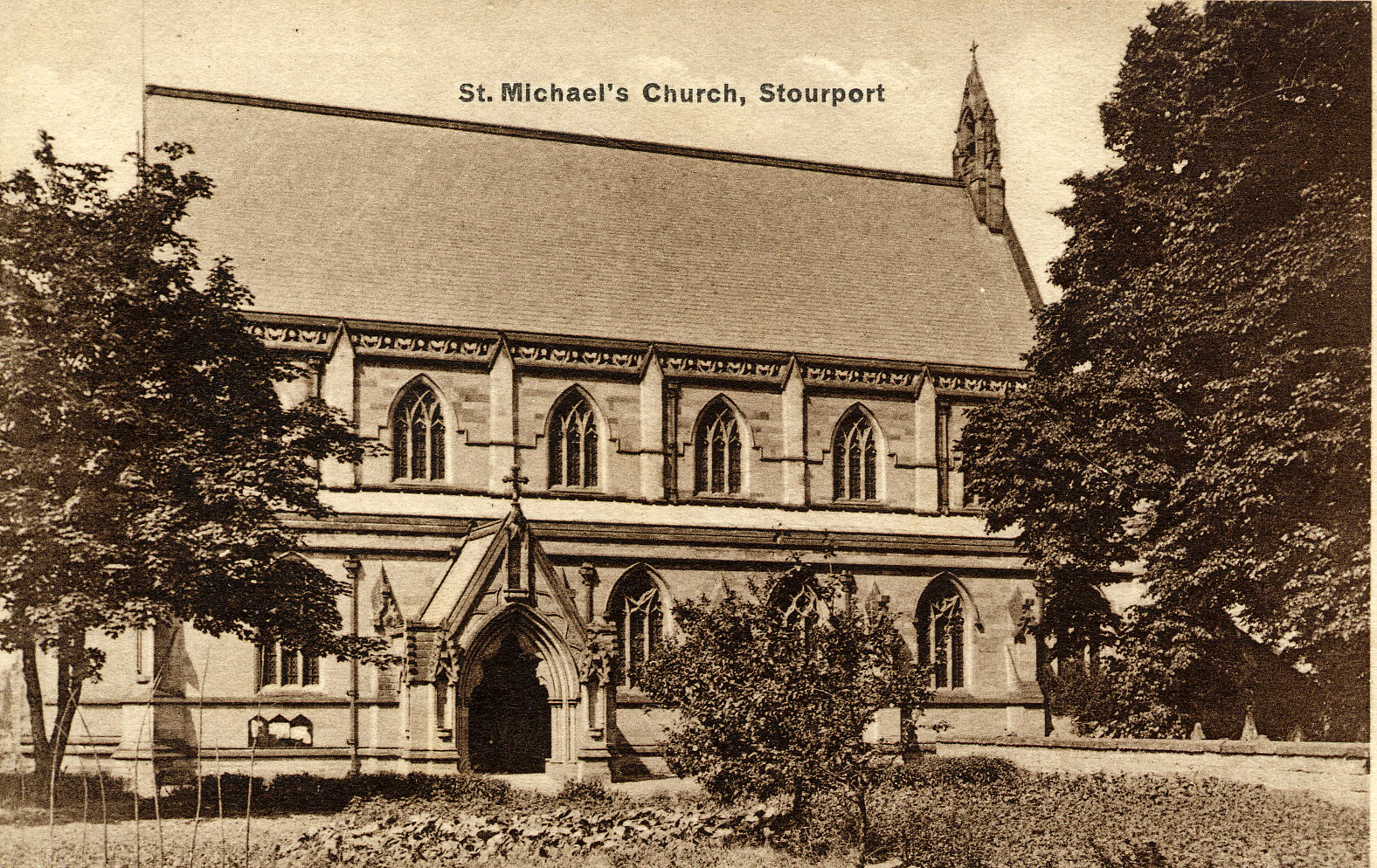 Scott's church under construction c1900.                               Scott's church as completed c1910.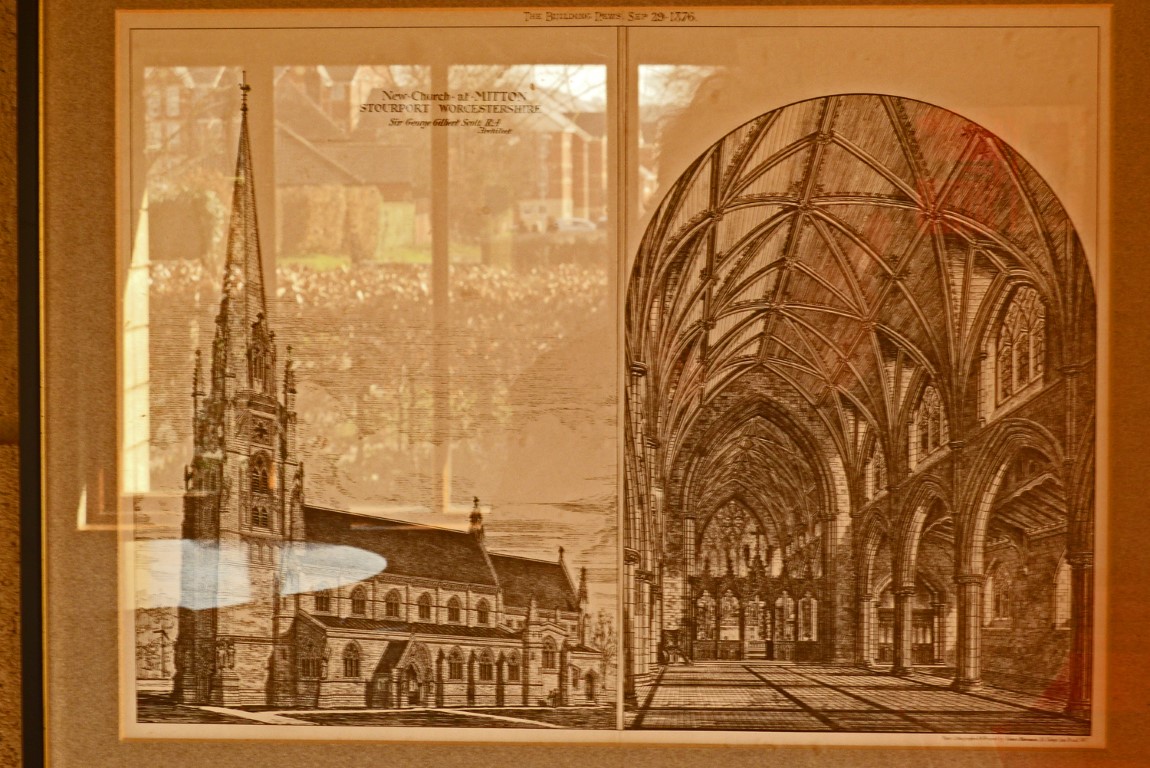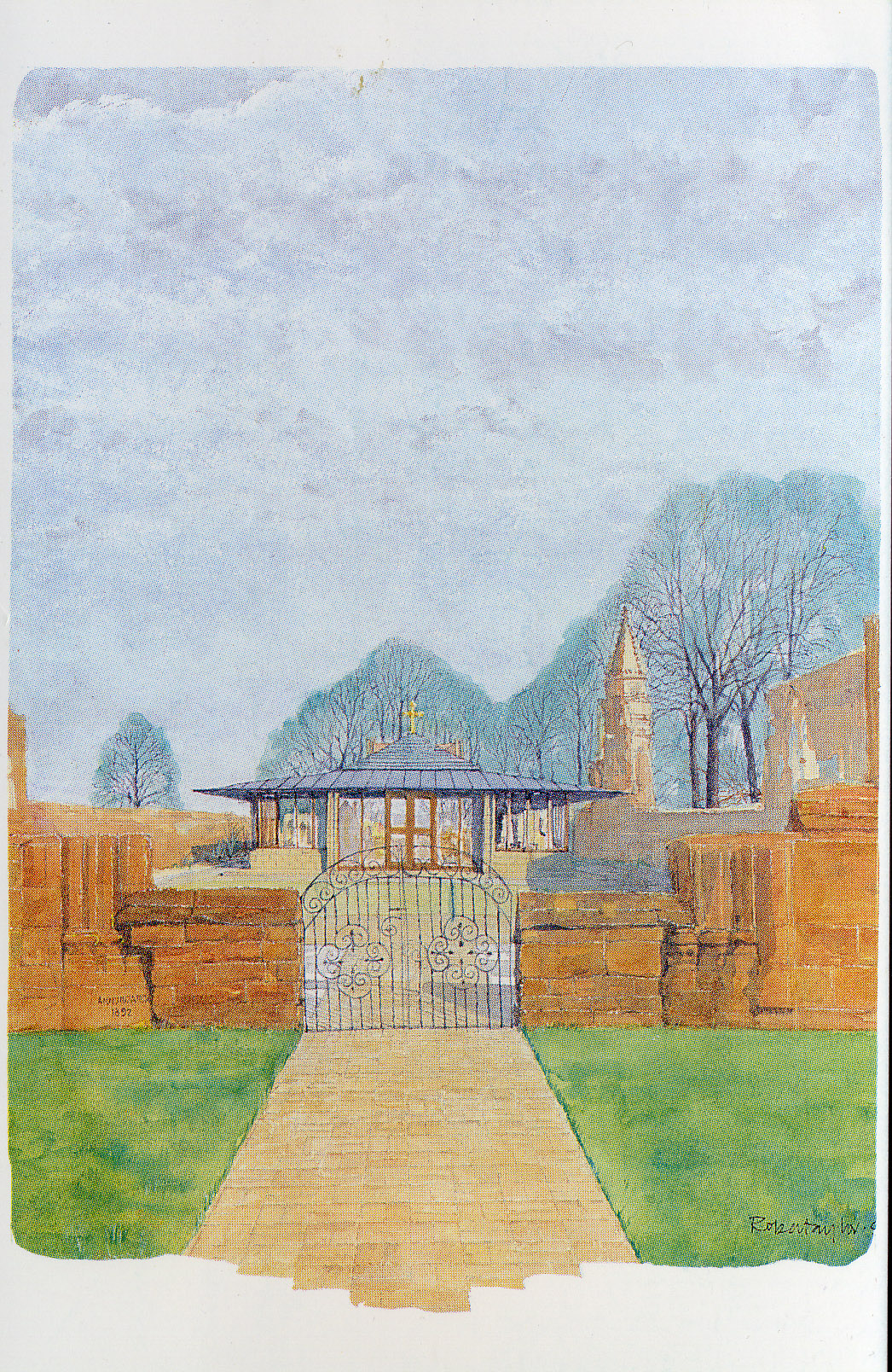 Architects drawing of proposed church, c1880.                  Artist's impression of new church, 1980.
(George Gilbert Scott.) Courtesy St Michael's Church.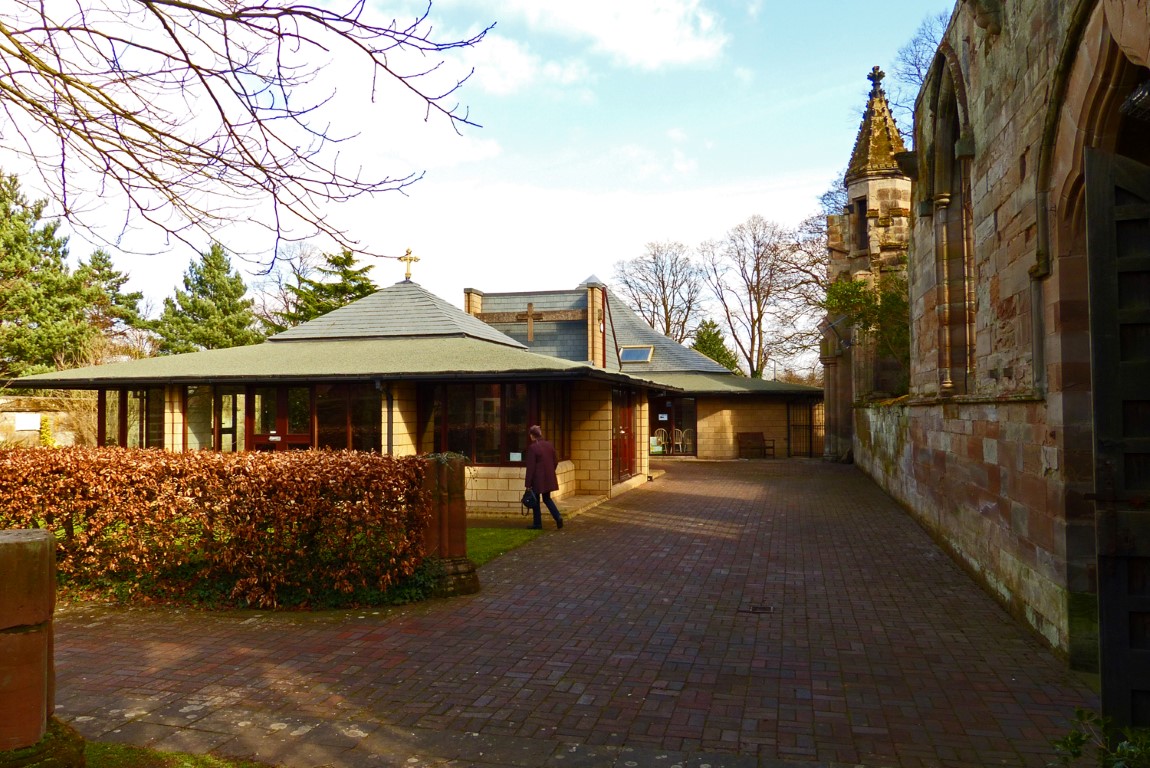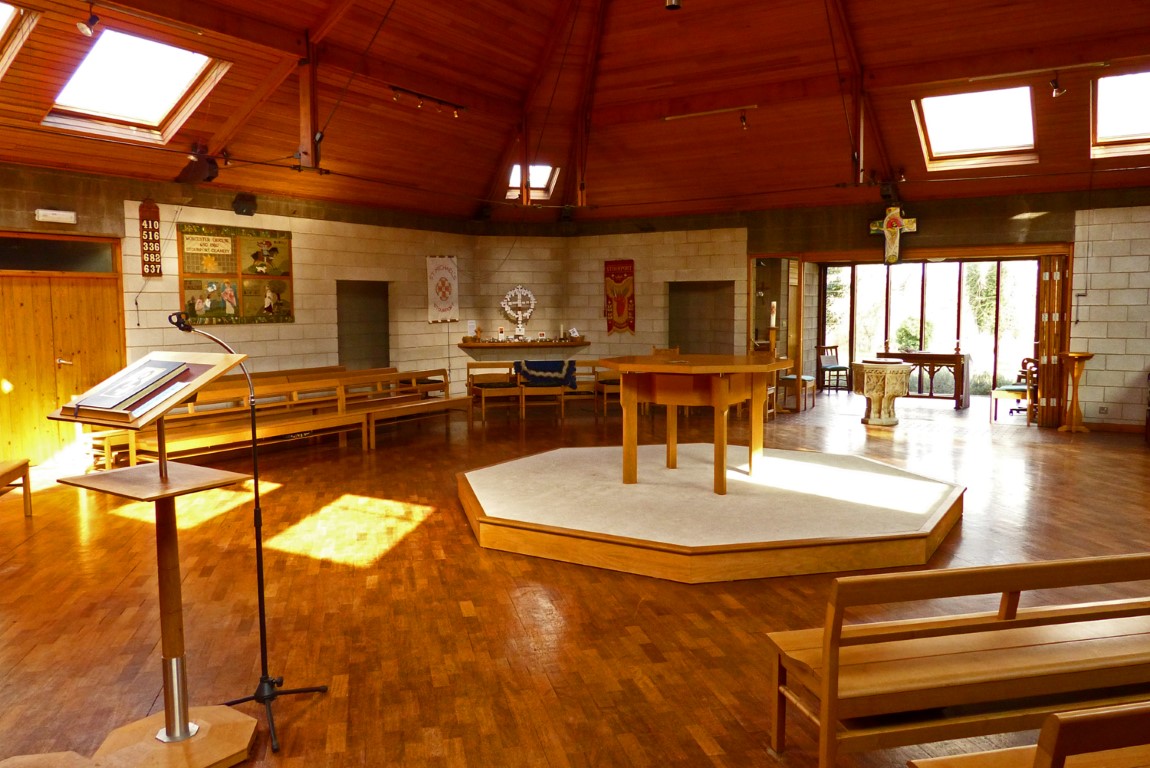 The Church of St Michael and All Angels, March 2015.
For more pictures from 2015 and 2008:  Please Click Here.                       (www.flickr.com/tudorbarlow)                           
References and some further sources:
Aiken, John. Census of Religious Worship, 1851: The Returns for Worcestershire.
Bridges, Tim. Churches of Worcestershire (2005)
Brooks, Alan, and Nikolaus Pevsner. Buildings of England: Worcestershire  (2007)
Morgan, Paul. Inspections of churches and parsonage houses in the Diocese of Worcester in 1674, 1676, 1684, and 1687 (1986)
Noake, John. The Rambler in Worcestershire or, Stray Notes on Churches and Congregations.  
             Volume II (1851)
Ransome, Mary. The State of the Bishopric of Worcester, 1782-1808  (1968)
Worcestershire Archive and Archaeology Service, The Hive Worcester, Parish Papers:
n.b. Full details of these books are on the bibliography and sources page.
Websites:                 Listed buildings:  Listing details (Grade II) apply to the remains of Scott's church.
                                  English Heritage List for England:  Please Click Here.
                                  Church Plans Online:  plans of 1834 (William Knight) and 1909 (J O Scott).
                                  A Church Near You.
                                  Family History Website.
Wilden to Witley Church Trail.
Other denominations:
Baptist
Congregational [URC]
Evangelical/Independent.
Methodist
Roman Catholic
Click on red text for a link.  External websites will open in a new window.                                    Page updated May 2022
---